Tick, Tick… Boom! Netflix Review – Andrew Garfield Breaks New Ground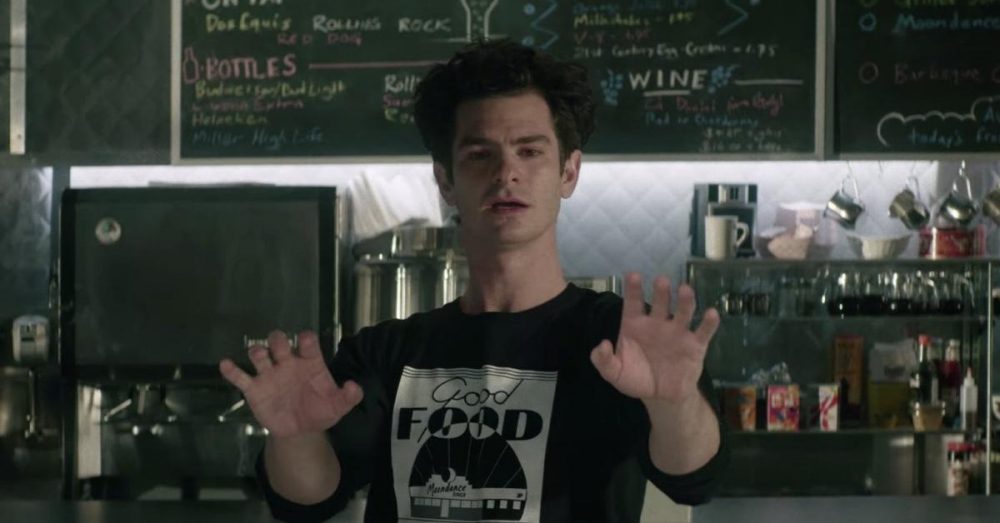 What is it with our love for creators whose work only becomes universally acclaimed after their passing? It's a tale as old as time, and it often leaves us wondering how they would feel if they could be here today, knowing how their work has impacted us. One of these stories is Jonathan Larson's. The playwright best known for Rent passed away in 1996 at 35, but not before leaving the world with some inspiring stories. One of them is Tick, Tick… Boom! and we're here to review the latest film adaptation by Netflix.
Tick, Tick… Boom! On Netflix Shows How A Musical Adaptation Is Done In This Review
It's hard being in the arts, even when you're living in New York City. As Jonathan puts it, one day you're a writer waiting tables on the side, and the next day you're a waiter with a hobby. Time goes by quickly, and the second you hit 30, you're working against the clock. Unfortunately for Jonathan, this is more true than he could have imagined.
Tick, Tick… Boom! was a musical written and performed by Larson in the early 90s. After his death and subsequent fame from Rent, David Auburn revised it. It would go on to have five major productions and various international ones.
The story that the musical and the Netflix adaptation tells is semi-autobiographical, sharing the story of how Jonathan dealt with the immense desire to write something great. Specifically, it focuses on his preparation for a workshop of his first musical, Superbia. The story was created well before its time, and its sci-fi exploration of media overconsumption is praised but ultimately underappreciated.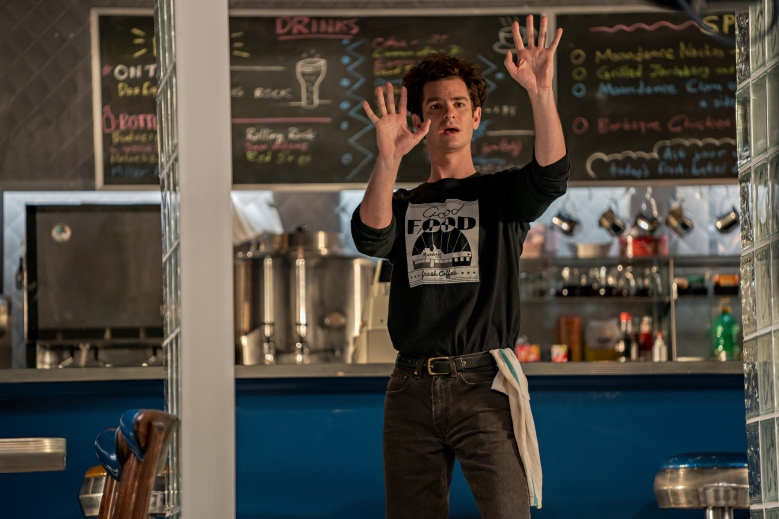 Image via Netflix.
How Netflix Tells The Story So Swiftly
The format of the film continues to switch from an actual performance of the Tick, Tick… Boom! monologue and the stories that it follows. In outstanding musical form, Andrew Garfield's Larson seamlessly bounces back and forth from belting his heart out behind a piano to dancing around the streets of Manhattan as he deals with broken relationships, writer's block, and the ongoing HIV/AIDS epidemic.
This continuous change of story-telling methods feels dizzying at first, but over time it helps add another layer of Jonathan's building frustrations to great something wonderful. He already has a story that he is proud of, but he must write one final song before it's ready to be performed. The need to make enough money for more musicians, the desperation that his girlfriend, Alexandra Shipp's Susan, has to have a serious conversation, and his friend Michael's (Robin de Jesús) luxurious career path are all getting in the way of letting him write, and he's more than happy for the distraction.
Image via Netflix.
An Accessible Musical That Is For The Theater Kids
I am by no means a theater kid. While I love musicals and can't imagine not seeing a Broadway production whenever I'm in New York, my writing desires never led me down the path of a playwright. This means that a lot of exciting features of the film flew over my head, especially an apparent star-studded song filled with broadway performers. Despite this, the film never feels like it's trying to shut me out. Most of us have seen Rent in some capacity, and this is enough to help the emotional impact of the film.
While the film remains accessible to non-theater folk, it seems like an apparent win for those who live and breathe for the arts. There is a deep respect for Jonathan Larson felt throughout each minute of screentime, and current playwright Lin-Manuel Miranda seems like the perfect choice to direct it all. Sure, there are some elements that could have used more dancing or songs that aren't given the attention that they deserve, but it's more than a fine adaptation of a struggle that feels familiar to anyone who has ever tried their hand at success.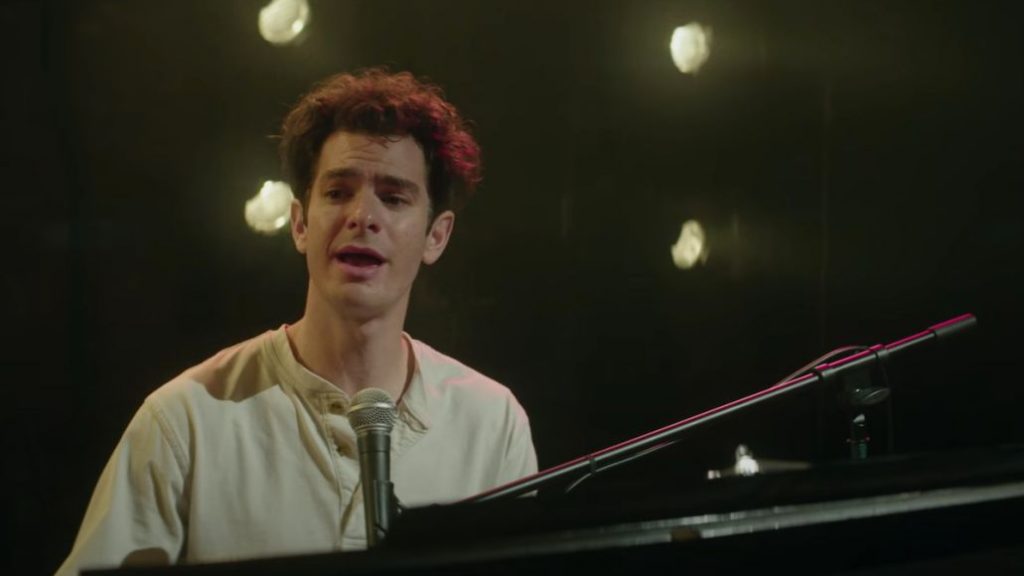 Image via Netflix.
Andrew Garfield Is Everything
We all know that Andrew Garfield can act. But our review of Tick, Tick… Boom! on Netflix might suggest that he has been wasted in every role that he's done up until now. His stage performances, turn at Spider-Man, and various supporting roles have never let him shine as this movie does.
His vocal skills are mindblowing, and his entire body performance of Larson is something that all biopics should strive to be. We almost get to see him fully immerse himself as Jim Bakker in The Eyes of Tammy Faye, but that was clearly a better vehicle for Jessica Chastain. This one is for him, and he makes it his mission to honor Larson in the best way that an actor can.
You can watch Tick, Tick… Boom! in select theaters and on Netflix today.
Readers, let us know if you agree with our review of Tick, Tick… Boom! on Netflix. Does it meet your musical expectations?
Featured image via Netflix.
Meghan Hale is the kind of movie lover that has a "must watch" that is a mile long... and growing. When she isn't talking about the latest film and television news she is writing one of her many in-process novels, screaming film trivia at anybody who will listen, and working as a mental health care professional. Follow her on Twitter @meghanrhale for some fun theories and live reactions to all things entertainment.
Leave a comment