Who is Neal Adams? A Comic Book Legend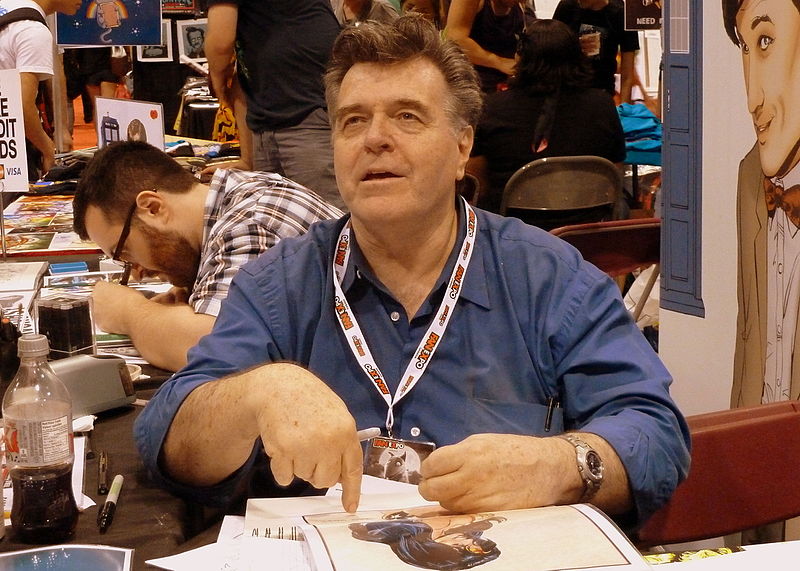 If you don't know him, surely his name rings a bell. Today we will learn who is Neal Adams, one of the industry's most renowned cartoonists and comic book writers. The author has stood out for his work in both DC Comics and Marvel and for having fought for copyright. With his work, he helped many colleagues to gain recognition for the creation of versions of characters, such as Jerry Siegel and Joe Shuster, the creators of Superman.
Neal Adams created several characters that we see today in comics and animated series. We can mention Ras al Ghul and Man-Bat, villains who fought against Batman. We also have the character John Stewart, a new version of Green Lantern or successor of Hal Jordan.
Adams not only worked on but practically saved several DC comic book series. The most important case would be the Batman comics, giving back the detective and dark touch to the character and taking away that cheesy touch we saw in the TV series. He also adjusted the Joker, turning him into the crazy hamster we all know.
Other successes Adams had were the Superman Vs. Muhammad Ali comics. He also developed the Avengers and Uncanny X-Men series. These last two he did with Marvel until he founded his own publishing house in 1984. Adams entered the Will Eisner Comic Book Hall of Fame for his work in 1998. The following year he entered the Jack Kirby Hall of Fame of the Harvey Awards, and in 2019 he entered the Joe Sinnot Hall of Fame.
Neal Adams Biography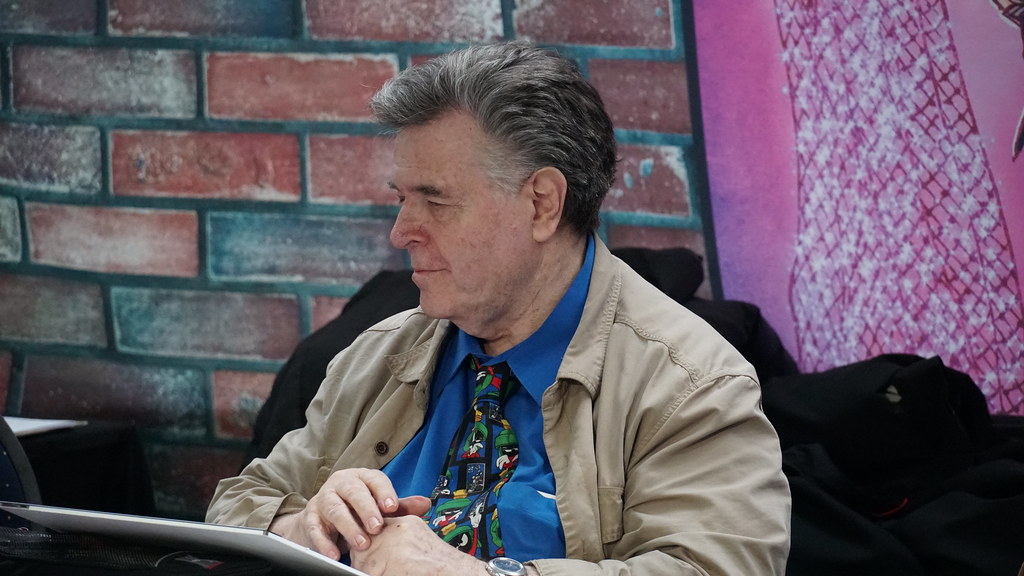 Image: By Miguel Discart Comic-Con Brussels 2019
Neal Adams was born on June 15, 1941, on Governors Island, New York City. His father was a writer who worked for the military named Frank Adams, and his mother, Lilian, was a boarding housekeeper. He grew up under military standards due to his father's job. He spent his childhood on military bases under the care of officers.
His father was generally absent for most of his life. He began his preparation in the artistic world in high school, studied at the School of Industrial Art in Manhattan, and graduated in 1959.
After graduation, he sought work in comic book drawing, trying his hand at freelance work at DC comics. However, at that time, he could not and went to Archie Comics, where he participated in an audition that earned him his first job. In the test, Adams drew four pages of The Fly comic book that Joe Simon edited. However, he needed to find his work suitable for this comic.
His Work in Archie Comics
Image: Archie Comics
The point is that the company's workers recommended he make some comic samples for Archie comics in the middle of the test. When he went to deliver the comic samples, he noticed that the previous ones were still there. When asked about it, he was told Archie would use them in a comic because they were good. Also, a cartoonist from the comic The Fly made a shoddy transition.  
His panel was published in the comic Adventures of the Fly #4 in January 1960. He began working at Archie Comics, penciling, lettering, inking, and lettering comics. His main contributions were in Archie's Joke Book Magazine with humorous fillers for young and adolescent audiences.
In an interview in 1976, Adams mentioned the pay he was receiving at the time. He commented, "bout $16.00 for a half page and $32.00 for a full page. It may not seem like a lot of money, but at the time, it meant a lot to me and my mothers … as we were not in a wealthy state. It was manna from heaven, so to speak."
Adams later became Howard Nostrand's assistant, helped by a recommendation. According to Neal's statements, he spent three months working with the artist, mainly drawing comic book backgrounds and charging $9 a week.
Neal Adams as a Freelance Cartoonist
Neal Adams left his job at Archie Comics and started working as a freelancer, targeting advertising companies that used art for their campaigns. After a difficult start, he was able to begin working with the agency Johnstone and Cushing. This was with the help of Elmer Wexer, who evaluated a sample of his work.
In an interview, Adams commented, "I didn't think I would have done those particular samples because they looked so much like Elmer Wexler's work. But he gave me a chance and… I stayed there for about a year."
In 1962, a career in the comics industry truly began for Adams. He began working at the Newspaper Enterprise Association syndicate, drawing for Ben Casey's comics, and was nominated for the job by Jerry Capp. The first comic book to bear his official byline was published on November 26, 1962. Adams continued to do work for Ben Casey comics for 3 1/2 years.
In an interview about this comic, historian Maurice Horn stated, "he had no qualms about tackling controversial problems, such as heroin addiction, illegitimate pregnancy, and attempted suicide. These were usually treated like a soap operas… but there was also a touch of toughness to the proceedings. Adams' performance was well acted in a blunt, direct style that exuded realism and tension and matched well with the overall tone of the strip."
Adams commented in an interview that he still had his sights set on creating advertising art at the time. The author said that in 1976 he left Ben Casey's comic strip and bought a portfolio for advertising and magazines for the genre. 
He stated that he had some problems at that time. Adams said, "but my material was a little too realistic and not exactly suitable for most people. I left my portfolio with an advertising agency with the promise that they would keep it. In the meantime, I needed to make some money…and I thought, 'Why, why, should I make some comics?"
Passing Through the Silver Age
Image: Action Comics
Returning to the world of comics, Adams was involved as a cartoonist and inker on a horror comic for Warren Publishing. In this company, he worked with writer Goodwin on eight pages for the Curse of the Vampire story in Creepy #14. They created two more comics, Eerie #9 and Creepy #15. At that point, Adams knocked on the door of DC Comics.
Despite not liking DC comics very much, his taste for war comics was an opportunity he couldn't pass up. Because of the Vietnam War bias of these comics, they were popular at the time. Adams started at DC as a cartoonist and inker on the comic It's My Turn to Die.
Neal Adams sought to draw several DC Batman series but would not be successful and was assigned to the comic book The Adventures of Jerry Lewis # 101. The artist would draw for several issues of this comic book series. 
Later Adams had an approach to the world of DC comics superheroes, drawing the covers for several comics. We have Superman Action Comics #356 and Lois Lane #79. In these, Neal drew characters such as Superman and Titanmen.
His career for DC continued drawing the story of the comic book The Elongated Man, belonging to Detective Comics # 369. This title was important for the Batman character, which he drew along with the character Spectre in The Brave and the Bold # 75. This issue was the beginning of one of the comics' characteristics of him.
Deadman: a Fundamental Character for his Career
Image: DC Comics
Another character that he drew at that time and became a fundamental part of his career was Deadman. He started with him in the comic Strange Adventures #205, to later draw 17 pages in the comic An Eye for an Eye.
Neal Adams continued drawing covers and comics for DC. For example, he simultaneously created the covers of The Spectre # 2-5. 
Adams commented that at the time Carmine Infantino "was named art director and decided I would be his spark plug. I thought it was a good idea, too, and I was promised a number of things that never came to fruition. But I thought it would be an adventure." anyway, so I got to work on things like 'Deadman,' The Spectre and whatever weird stuff came my way. I was also doing a lot of cover versions."
First Comics at Marvel
Working as a freelancer at DC, Adams also approached Marvel to work as a freelancer there as well. At this company, he was mainly involved in drawing several issues of the X-Men series. He also created several pages of a horror series called Tales from the Crypt. Additionally, he created the Bullpen Bulletins of the comic book Fantastic Four #87. 
During his time at Marvel, he also participated in several issues of The Avengers, among which the Kree-Skrull War stands out. This plot included numbers 93 to 97 of that series. Other stories created by Adams at Marvel were One Hungers, published in Tower of Shadows #2, and Chamber of Darkness #2.
Batman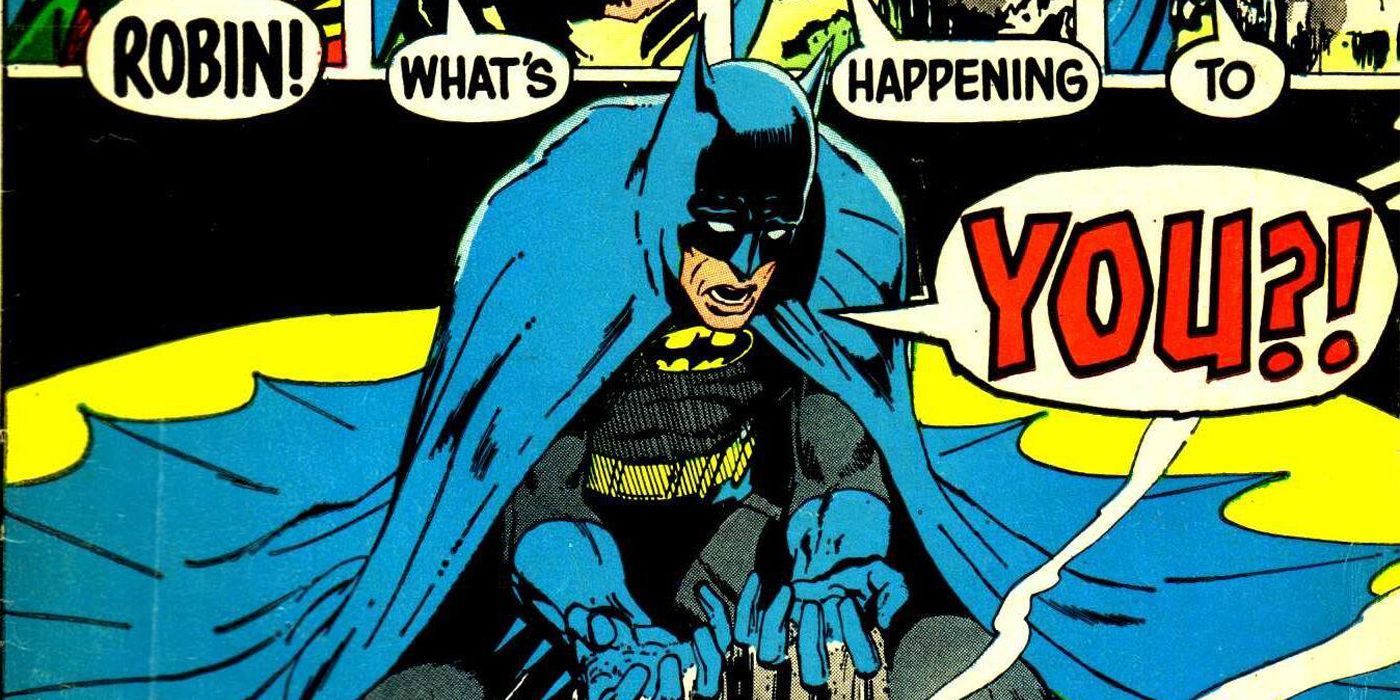 Image: DC Comics
One of the successes Adams is credited with is saving the Batman comic book series at DC. He brought back the grim and brooding nature of the character, as well as his detective characteristics. He also brought back the Joker's original characteristics, appearing as the lunatic supervillain we all know.
Adams worked with writer Dennis O'Neil and editor Julius Schwartz. The first two comics he created with this team were The Secret of the Waiting Graves in Detective Comics #395 and Paint a Picture of Peril in Detective Comics #397.
Another important comic that Adams participated in was Batman #219, where the character Man-Bat made his first appearance. We also have Batman #234, which would not only be the debut of the character Ras Al Ghul but also bring back Two-Face or Harvey Dent. 
XXI Century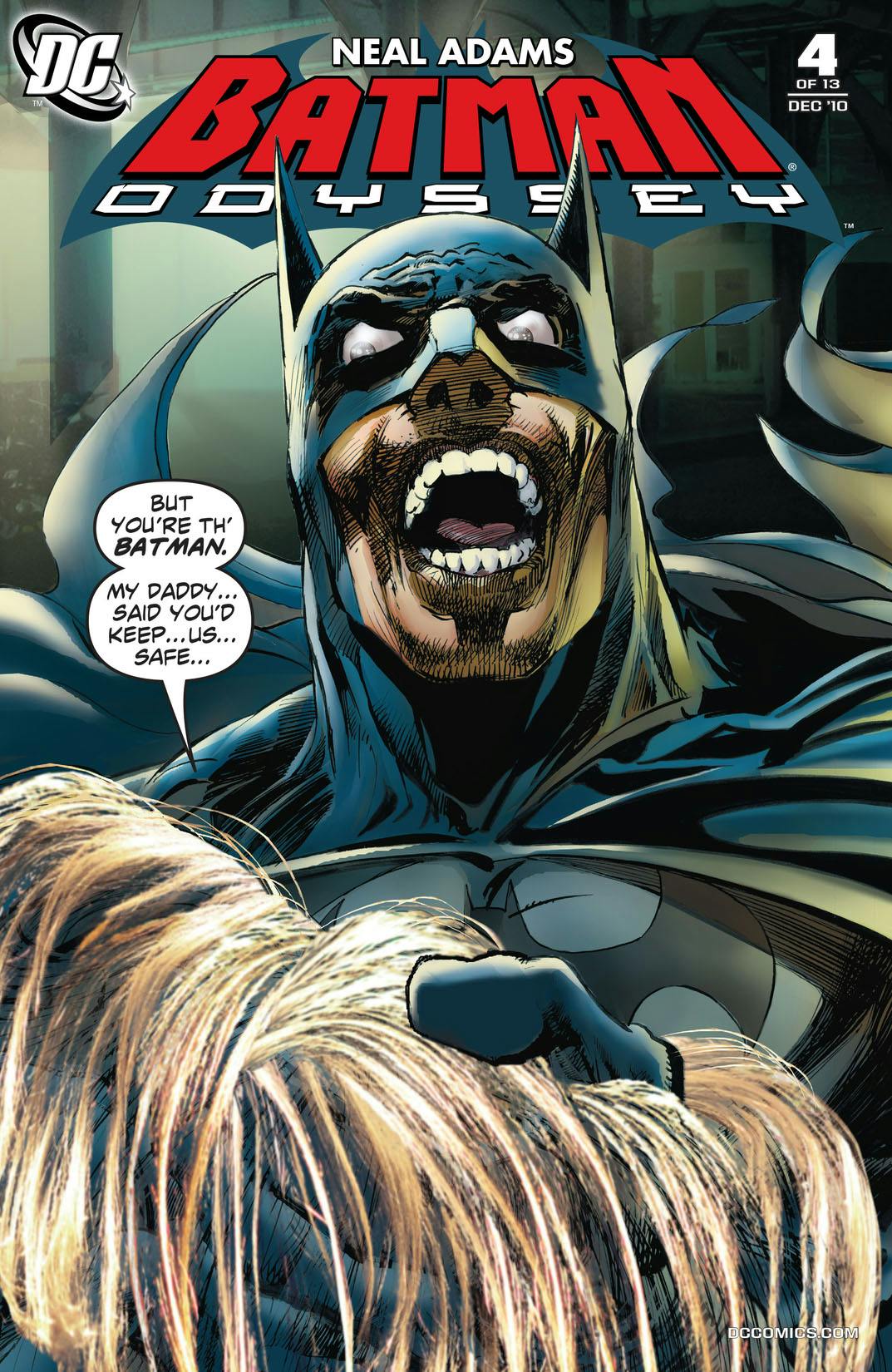 Image: DC Comics
In the XXI century, Adams reappeared in Marvel, returning to draw for the series of X-Men and The Avengers. The artist participated in the comic Giant-Size X-Men #3 and Young Avengers Special #1. 
Later he would return to DC to draw the character of Batman. He would participate in the Batman: Odyssey series, which initially would have 12 issues. However, there was a slight change producing two volumes, the first with six issues and the second with seven. 
Adams worked simultaneously with both companies producing great issues for them. For example, in Marvel, he created pencil drawings for The New Avengers vol. 2, #16. He also created the miniseries The First X-Men, which had six issues. At DC, the artist created Batman Black and White, vol. 2 #1, and Detective Comics, vol. 2 #27.
Legacy of Neal Adams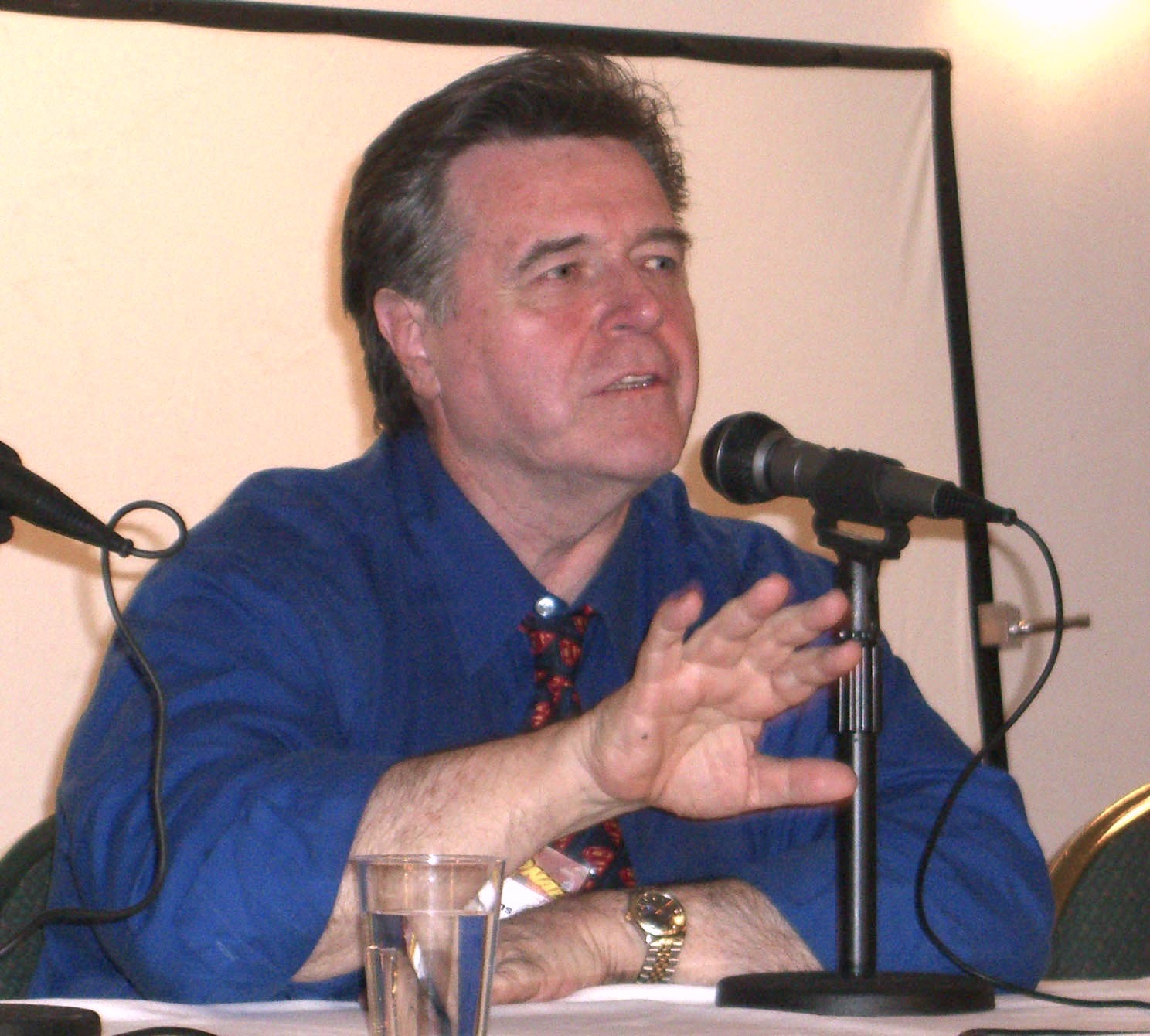 Image: By NightscreamNovember 2008 Big Apple Convention in Manhattan.
Adams' legacy is his participation in comic drawing and the political field. He had a great influence. The artist created and redesigned several characters, such as Batman but also fought for authorship rights and unionization of the industry.
Adams fought for art to be returned to its creators, having considerable success, managing to standardize artistic rights. In a lawsuit against Marvel, he succeeded in getting his creations returned to him and Jack Kirby, one of the industry's legends.
Neal Adams won the 1967 Alley Award for the first Deadman cover. He was also part of the team that won the 1968 Alley Award for the best long-running story for The Brave and the Bold comic #79. For Deadman won the Alley Award for Best Pencil Artist and was also inducted into their hall of fame.
Adams' legacy had a balance between political and artistic life, winning several awards for his art. He also won several lawsuits claiming his rights. His hard life set the industry standard, created new characters, and revived several almost-finished series.
Featured Image Via GabboT at Fan Expo Canada 
I am a circus aerialist influenced by Dick Grayson and Spider-Man. Fortunate to write about the characters that inspired me. I also have a Bachelor's degree in Political Science and a Master's degree in International Trade.
Leave a comment