Who is George Pérez? The Artis Behind DC's New Era
Today we will talk about who is George Pérez, a prolific comic book artist who left a deep impression, especially with his works in Marvel and DC Comics. The style of this cartoonist was unique, and he stood out as a pencil illustrator. Both critics and his guild colleagues agreed that his work was neat and beautiful.
Perez worked on several projects for Marvel. However, his most significant impact was at DC Comics. The artist created several legendary comics, such as The New Titans. He also redefined Wonder Woman. According to the cartoonist and the readers' criticism, he had several details that the publisher fixed in this new edition.
During his career, he stood out as a penciler. However, he developed his skills in different areas. First, he created several covers, which today have great collectible value and are legendary. He also worked as a scriptwriter in some of his comics, such as The New Titans.
Who is George Pérez? 
Image: Pat Loika
George Pérez is a comic book artist of American origin but with Puerto Rican ancestry. The author lived with his family in New York. They were people with limited resources, so his childhood was not easy. While his family worked in factories, he spent time at Mike's Comic Hut, developing his passion for this art.
Perez furthered his talent in this area by working for several comic book companies. He first started with Marvel, but his real success came with DC, bringing out several comic book series that significantly impacted the industry. His style was unique, with clean and beautiful scenarios, with details in every aspect of the characters and superhero team battles.
A person many consider him to be a rather kind person, one of his friends, Constance Ezra, commented that this was his best trait. Her friend recently stated, "It's the love he had for bringing joy to others, and I hope you all carry that with you always. Today is Free Comic Book Day. A day George loved and it's a fitting day to remember his contributions to comics and our lives. I hope you enjoy your day today with him in mind. He would have loved that."
Biography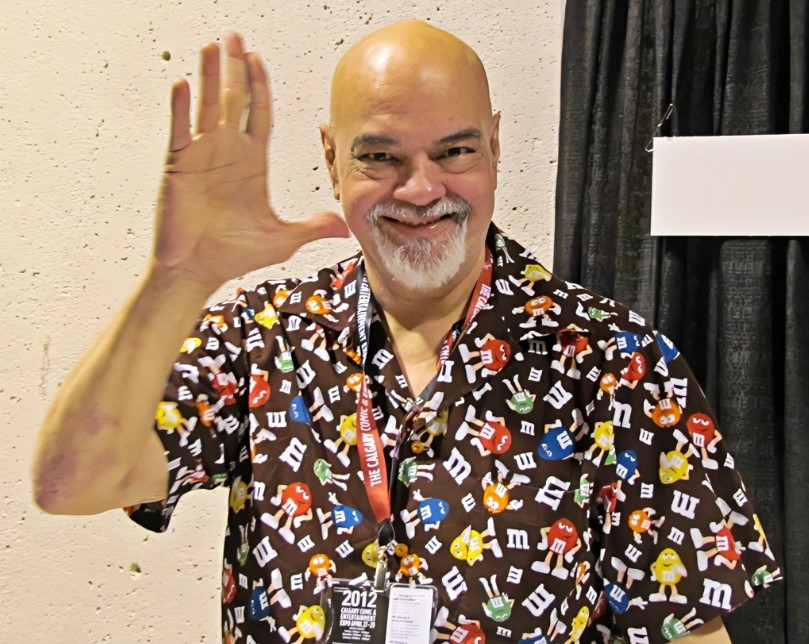 Image: Flickr – 5of7
George Perez was born in New York, specifically in the Bronx, on June 9, 1954. His parents would have emigrated from Puerto Rico and met in New Jersey. They settled in the Big Apple to work, his father was an employee of a packing house in the city, and his mother attended the home.
He liked comics since he was a child. In fact, at an early age, he and his brother declared they would be artists. He would spend many hours in comic book stores, especially Mike's Comic Hut. There he was inspired by several artists, among them Jack Kirby, which would form the basis of his peculiar style.
George Perez Professional Career
Perez's professional career began at the age of 5. Because since that time, he started drawing comic book characters. However, his work began in 1973, at 19, as an assistant to artist Rich Buckler. Soon he started at Marvel, collaborating with the comic Astonishing Tales #25. This title only had two pages without titles, but it was enough for the company to see its potential.
Later he worked on a comic called Sons of the Tiger, an action comic published in the magazine Deadly Hands of Kung Fu, which belongs to Marvel Comics. The script of this comic was produced by Bill Mantlo, although it was not the only work they did together. That is because they were co-creators of the character White Tiger, the first superhero of Puerto Rican origin in comics. 
Image: Marvel Comics
Perez made his name with the production of Marvel's Avengers comic book. He produced issue 141 of this comic and significantly impacted the industry. Other comics he developed for Marvel Comics were Creatures on the Loose, The Inhumans, and The Fantastic Four.
Pérez and writer Roy Thomas developed a metafiction story from this last comic. That was issue 176 of Fantastic Four, which featured a story in which the Impossible Man was inside the Marvel offices and met the development team for all the characters.
Issue 176 would not be the only issue he would do in this saga, although the next issue he did not develop with Thomas. He first collaborated with Marv Wolfman in The Fantastic Four Annual comic book. 
Finally, he did the comic The Korvac Saga, showing the team The Avengers. It showed how they connected with the United Nations through Henry Peter Gyrich. This character would link the group of heroes with this world organization.
After all that work with Marvel, George Pérez did several works for DC. Many were successful, although the ones that resonate most in the world of comics are The New Teen Titans, Wonder Woman, and Crisis on Infinite Earths. The sales of these comics exceeded the expectations, even of the company itself, being the readers' favorites for a long time.
The New Teen Titans
Image: DC Comics
In 1980 Pérez began working with DC Comics, Marvel's rival, in what would become a series of productions. The illustrator's initial goal was to draw the Justice League of America series. Since his illustrator Dick Dillin died that year, he wanted to take the opportunity to create this comic. He would work on this saga and The New Teen Titans in parallel.
It is worth noting that the Justice League had great public acceptance by Pérez. However, The New Teen Titans were more open to the public, receiving tremendous praise and attention for their contributions. The saga was a great success among readers, having the effect DC wanted. The publisher's goal was to compete with Marvel's X-Men series, which was gaining much popularity then.
The cartoonist created several issues of this saga, including a comic to raise awareness among young people not to use drugs. The President's Drug Awareness Campaign and the Keebler Company supported this comic.
Perez worked with Wolfman on another series of The New Teen Titans, thus accumulating four years of work on this saga. In those four years, the illustrator improved several aspects of the comic, such as the setting, the characters' details, the scenes' brightness, and the fighting poses. For this, he obtained several awards related to the industry.
Crisis on Infinite Earths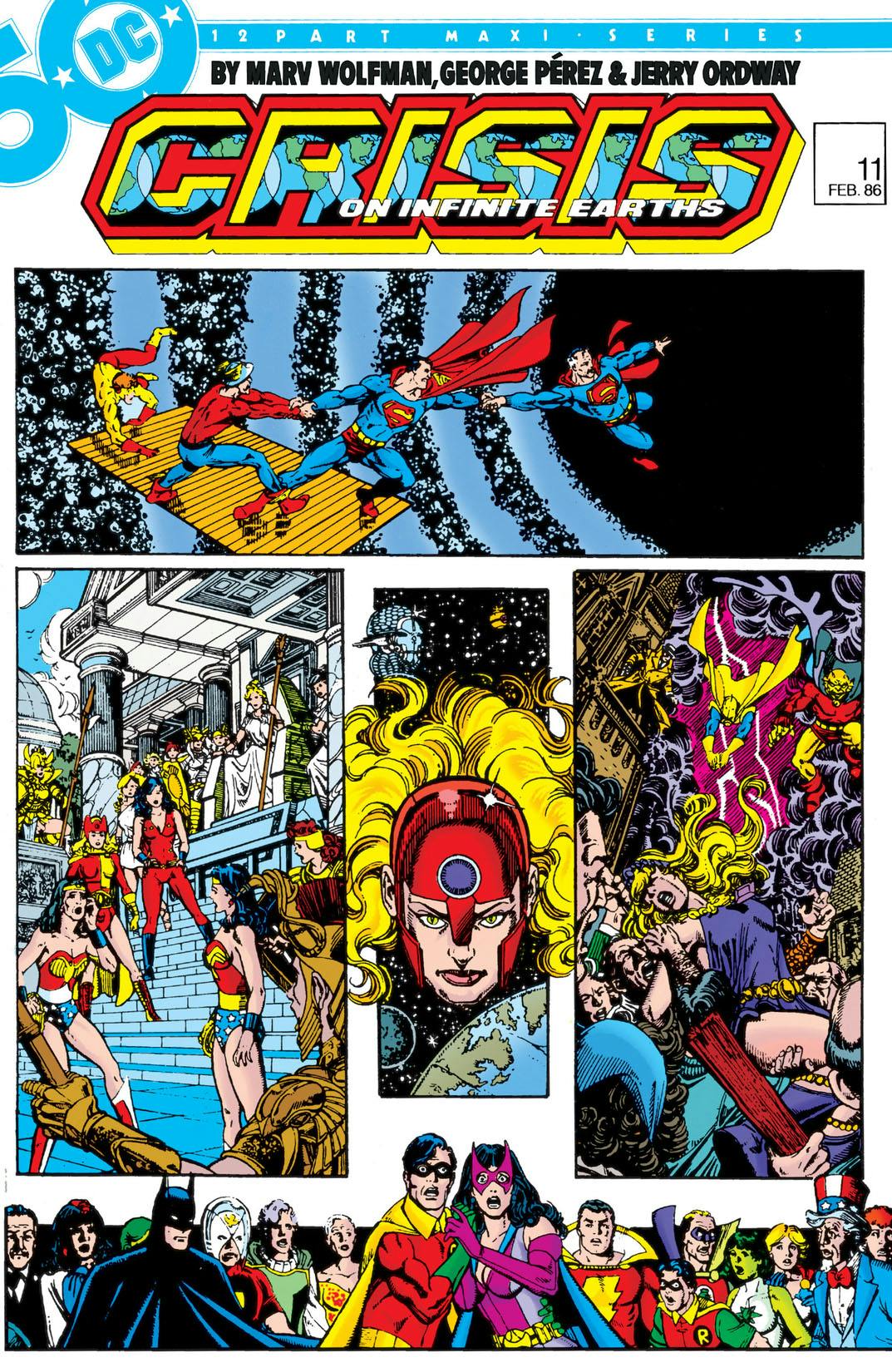 Image: DC Comics
In 1984 Pérez left the production of The New Teen Titans comic to work on a new project with Wolfman. That was the Infinite Crisis comic, which told a story of multiple universes with DC characters. In this saga's production, he worked with Mike DeCarlo, Dick Giordano, and Jerry Ordway. This comic book series had success similar to the Titans comic book. This one had 12 issues. 
George Perez Wonder Woman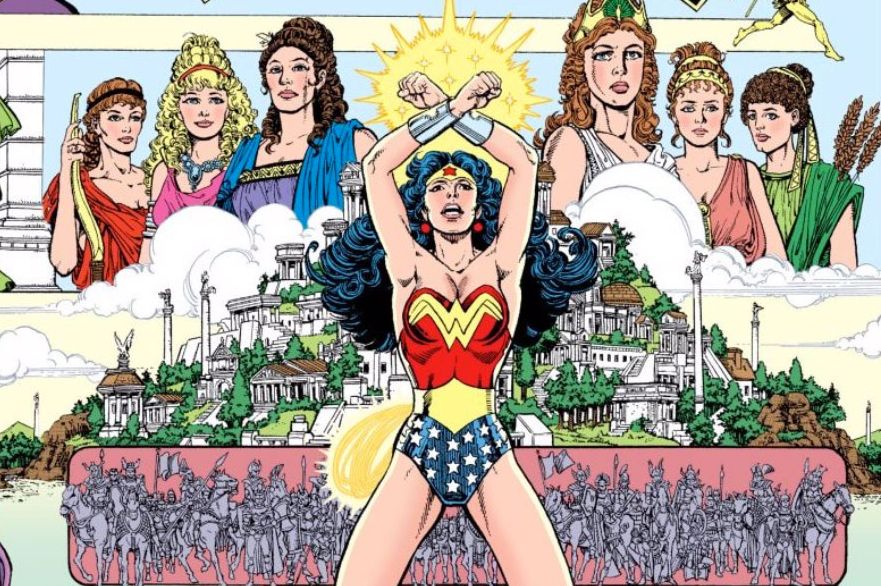 Image: DC Comics
Another comic that George Perez helped develop was Wonder Woman in 1987. More specifically, he did a reboot of this saga, working initially as the illustrator, along with Greg Potter, who did the scripting. However, he would later serve as both plotter and writer of the plot script for a year.
Perez devoted himself to drawing the plot of this comic book, which was based mainly on the origins of Diana and the Olympian gods. The author showed every facet of the heroine's Greek origin in detail, and he eliminated unnecessary aspects of the heroine. The success of this series was high, not as high as the two previously mentioned, but it did mark a milestone in DC.
The New Titans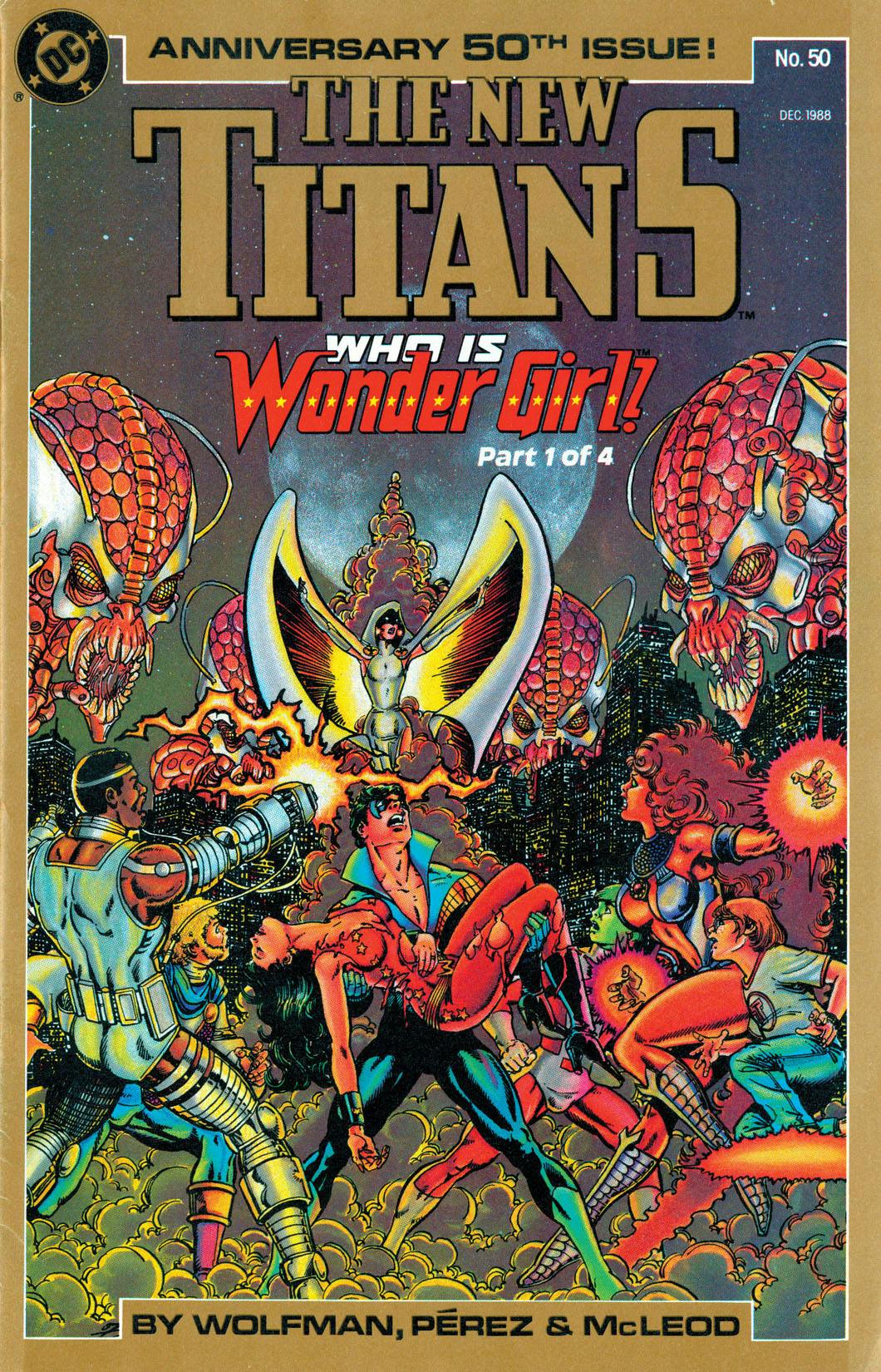 Image: DC Comics
After his success with Wonder Woman, Perez returned to draw for the franchise The New Teen Titans in the year 88. However, the title of this comic was changed to The New Titans, starting in the 50th issue.
The illustrator continued drawing The New Titans until issues 55, 57, and 60. In later comics like 58, 59, and 61, he only did layouts, leaving the illustration to Tom Grummett and the inking to Bob McLeod. He continued working as a scriptwriter until issues 66 and 67 of this franchise before taking on new projects. 
Superman
George Pérez participated in the design of several elements associated with the Superman franchise. These include his contributions to the Justice League of America, where he designed the combat suit usually worn by Lex Luthor. Another comic he did was DC Comics Presents #61, introduced in 1983. It showed the team of Superman & OMAC.
Another comic that made the illustration of this character was Action Comics # 600. This issue told a story of the alliance between Superman and Wonder Woman. The following year (1989), he did several of the drawings for Action Comics Annual #2.
War of the Gods / Infinity Gauntlet
In 1991 a problem arose for Perez when working with DC. That was at the time of writing the War of the Gods comic. Not only because he felt that Wonder Woman, who was turning 50, was not being given the attention it deserved. He also discovered facts that led to his resignation from the title and the company.
Among these, we have the change of distribution of the comic War of the God, making it only available in specialized comic stores and not in newsstands. In addition to changes that were made at the editorial level, placing other writers wrote titles that were associated with this one. An example is William Messner-Loebs, who received the Wonder Woman franchise.
Perez also worked on the Infinity Gauntlet series, drawing four of its issues. However, due to the War of the Gods chaos, he had to resign because of the pressure.
1990 and George Perez Return to The Avengers
Image: Marvel Comics
In the 90s, Pérez lost some credibility for abandoning both War of the Gods and Infinity Gauntlet. In this decade, he worked on several projects, such as Silver Surfer vol. 2 from 111 to 123, Hulk: Future Imperfect, and Teen Titans. However, the series that caused the most public acclaim again was The Avengers.
In The Avengers, he did the illustration for more than three years, working with Kurt Busiek, who was the writer. For this saga, they highlighted the cleanness, level of detail, brightness, and quality of the images in each scene. Later both did a crossover between the Justice League and The Avengers.   
Gorilla Comics and CrossGen
In 2000, Perez and other comic creators created Gorilla Comics and published the first issues of the Crimson Plague. This series had a few problems because the publisher's expenses were too big, which caused it to be discontinued.
George Perez Return to DC Comics
After going through the Gorilla Comics experience, Perez returned to DC Comics. Most of his contributions were as a guest or secondary artist. An example of this was his participation in JSA #82, Infinite Crisis, Final Crisis: Legion of 3 Worlds, and The Brave and the Bold.
The year 2010
In 2010, Perez continued working for DC, such as Superman, where he worked as a writer and illustrator. However, he had to resign from this, as he had problems with the publisher. Among these were imposed restrictions and changes without justification.
The illustrator did other projects, such as New Teen Titans and Green Arrow, until he left DC for good. Then he did works on his own that were published by the BOOM publishing house until he retired in 2019 due to health problems.
George Perez Awards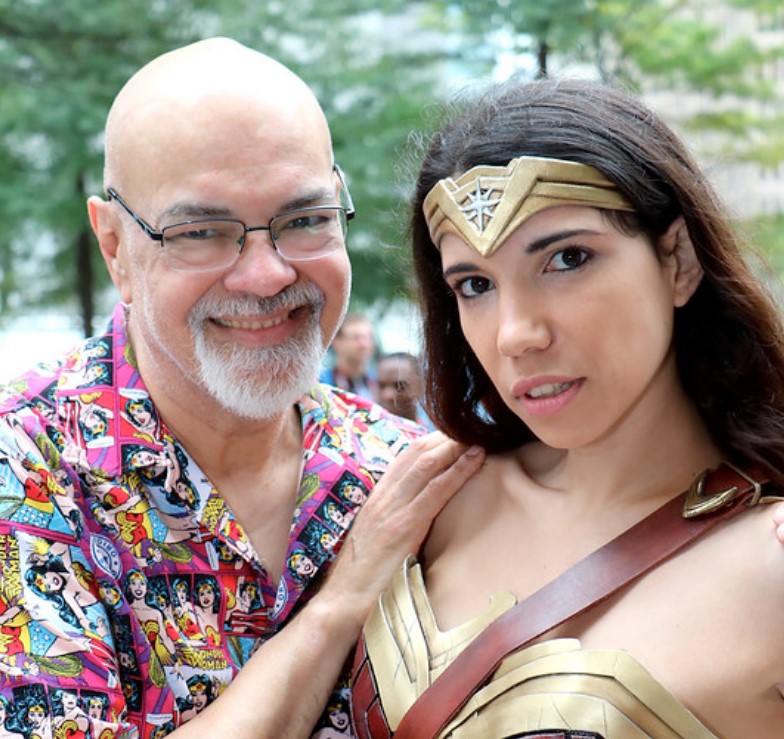 Image: Flickr – Greyloch
George Pérez won several awards for his work, such as the Eagle Award in 1979. The same was in the category of Best Continuing Story due to his participation in The Avengers #167-168 and 170-177. In 1980 he won this award, but for the best cover in The Avengers #185. He also won this award for the best artist in 1986.
Péres received the Jack Kirby Award in 1985 and 1986 for his work with Wolfman in the Crisis on Infinite Earths comics. 
Covers
Image: DC Comics
This great illustrator not only developed the plots of the comics but also did several covers for them. We have several examples, such as Blackest Night #2, Crisis on Infinite Earths HC Case, DC Comics Presents # 38, Green Lantern # 132, and Infinite Crisis #1. Other cases were issues 201-205, 207-209, 212-215, and 217-220 of the Justice League of America.
George Perez participated and marked a before and after in the world of comics, both for DC and Marvel. He developed quality images and plots for several comic book series. 
The author left us before his time due to an illness on May 6, 2022. That put the entire community in mourning, causing statements from various members. DC Comics paid tribute to him, highlighting everything he collaborated with the company, especially the costume worn by Lex Luthor. Jim Lee, the creative director of this company, highlighted his unique and clean drawing style and ability to create grand narratives.
 Featured Image Via: Gage Skidmore 
Leave a comment