The Most Expected Comics In 2021 For Teenagers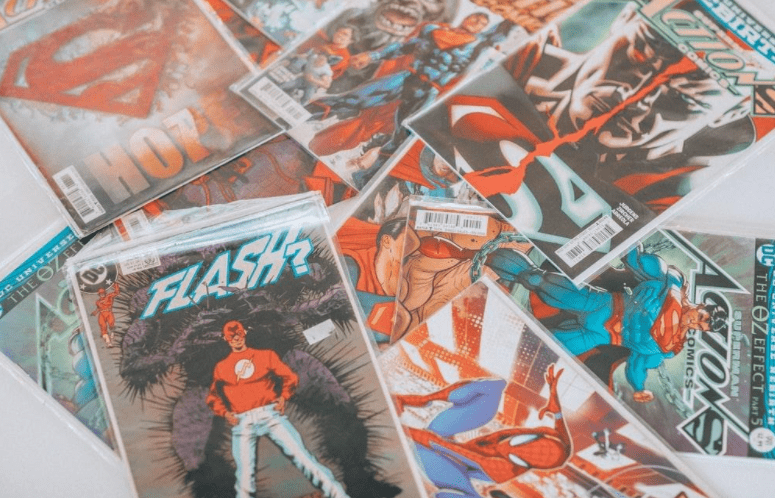 Japan was the first country in the world to popularize comics in the 18th century. The rest of the world took some time to catch up because it wasn't until 1933 when the US published its first cover – Famous Funnies. The presses haven't stopped since then, and today, we have thousands of comics printed and reprinted, signifying the love for this genre of literature among the young and old. 
The 1940s and 50s ushered some sort of golden era for comics. Though elderly readers and librarians disapproved, teenagers made comics their go-to material. The elderly generation failed to understand then – and even now – that this form of literature allowed young readers to participate in political discussions in the best way they knew; comics. Far from superheroes on the Superman series that is still very popular, young people were able to see the world in ways that made sense to them. 
Comics; why so Popular among Teenagers?
Seeing as comics are graphic, they make for an easy read. Most teenagers who can't be bothered to read continuous blocks of words will appreciate the breaks between writing that are the norm with comics, so they will easily go through a few of those in one seating. 
Also, who doesn't like a good villain? If you cannot be Superman in real life, it doesn't hurt to read about him in a way that makes you feel like you are living the experience. It's all fantasy, but that is half the charm.
Comics to Look out for this Year
2020 was a good year for comic books, even with the pandemic, and it can only be expected that this year will follow suit. These are some of the releases you can anticipate in 2021.
The League of Super Feminists
The fall of 2020 brought some new comics from authors that haven't been in the limelight that much. Canadian author, Mirion Malle, launched her comic, The League of Super Feminists, which could be the next big thing when she writes a follow-up series. What a way to explore teenage consent, sexuality, and changing landscapes with hints of privilege and body image issues! It will be just an amazing comic, not only for Canadian teenagers but also for teenagers from all over the world. And its author will have a great effect on popularizing comics in Canada with educational topics.
The variety of topics covered makes it a great choice for those looking for essay writing inspiration. Some topics, though, might be too complicated to understand at first glance, so getting extra help won't harm. And there's always a way to get the best one from professional writing services and explore new directions. This is always a great sign that the new generation continues to develop their educational skills. And one of these comics helps to do this with such topics. What puts this comic book in this list is the sensitive yet timely topic it explores and its colorful graphics. And this is why it might be of great use the next time when you need to write that essay. Be sure to look it up. 
Future State
DC comics calendar of events is looking quite bright after they announced they would be temporarily replacing most of their books with a limited series set a decade or longer in the future. As a follow up to the Dark Nights: Death Meta, Future State shows readers what will be in the new order with new technology and endless possibilities taking over the old world. Younger superheroes with new powers take over the old in what is expected to be an exciting shift of events. What's even more captivating is that we are not sure who will be paired with whom or what powers they will have when combined. 
The storyline from this new comic is far from simple. While not much if it is clear yet, we know some of the old superheroes from other series will join Future State and, together with some new characters, stay on even after this series is gone.  
King in Black (Multiple)
Marvel launched King in Black in 2020, a series that will continue into 2021 in multiples. As opposed to launching single books, they will be releasing it as a series as they are all grouped into the same event. This release is expected in the first quarter of this year. 
King in Black revolves around Knull, the god of the symbiotes, who enters Earth and has to be stopped since Earth is the doorway to the Marvel Universe. The entire series will feature the old characters from Marvel, but we are yet to know whether new ones will be unveiled, which is part of the anticipation. You may want to catch up with previous releases if you haven't just to be up-to-date when the series is finally out.
Batman/Catwoman
Good students know Batman/Catwoman launched in December 2020, but all we got was a taste of what the future hold. Well, the awaited Tom King's Batman run is carrying on this year and is expected to be released throughout 2021. That says we have a lot to look up to and much to read of the Cat/Bat romance – which will be showcased in three timelines. The Phantasm will also be making her debut in this series, throwing in the works some drama into the Bat/Cat romance and hopefully answering questions some may have over this love triangle. This part of the Batman/Catwoman series shows the promise of being Clay Mann's best work yet and is expected to bring to an end a modern classic that will easily have a place forever in the history of Comics. Get your pen and paper and be ready for the story of your life.
Star Wars: The High Republic
This January sees the return of Star Wars as publishes by Marvel after it regained the rights to the franchise that was taken over by Blackthorne and Dark Horse for a while. Set in the High Republic Era, the series takes us to the peaceful galaxy ruled by Republics and protected by Jedi Knights. The Republic is about to launch the Starlight Beacon to show everyone that all is good. But things don't go as expected and now the powerful protectors of the Republic are to defend themselves against an equally powerful adversary. 
This much-anticipated series will be released as multiple books telling this story, and so fans of Marvel and Star Wars have a lot to look out for this year. 
Looks Like a Good Year
If you are looking for education and entertainment through comics, you are about to get a good dose of it this year. Several releases are in the offing from various world-known franchises to cater to all – college-goers, high school kids, and every comic lover outside of these categories.
Leave a comment