Superheroes With A Doctorate: Brains And Brawn Make For Iconic Characters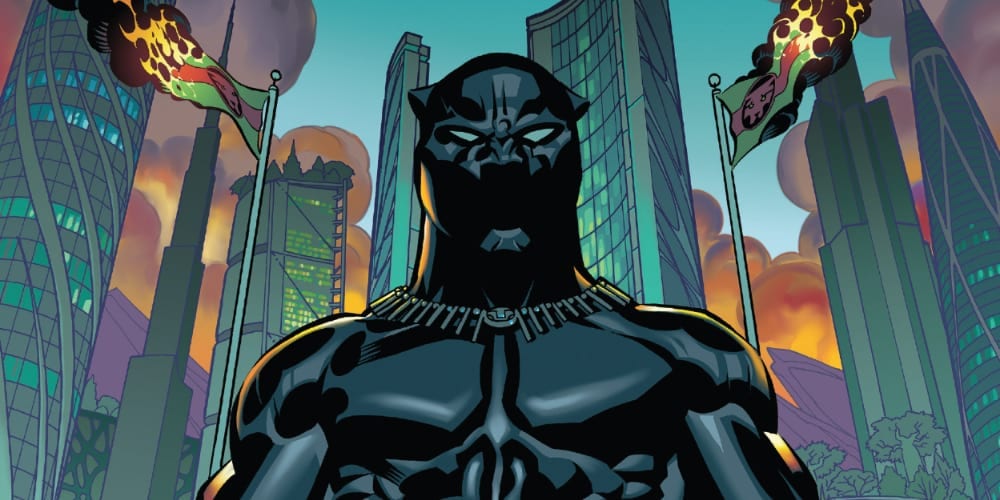 I recently learned I got accepted into graduate school and like any good writer of a pop culture/geek blog, my mind went to comic characters and their own educational journeys. Who are the most educated superheroes? What forces or people influenced them to pursue a higher degree? In this blog post, I'm going to be looking at the super smarties also known as the superheroes with doctorates. I'll be focusing on the two biggest publishers as well: Marvel and DC superhero doctors. Get your laptops out because class has begun!
Black Panther, T'Challa Is a Educated on Top of Being Royalty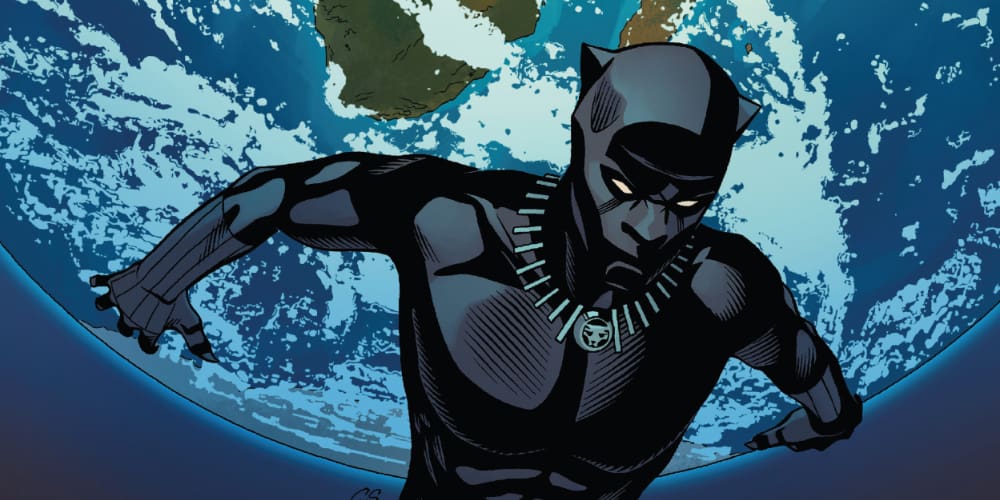 Image via Marvel Comics
In the first superheroes with doctorates, we're going to look at T'Challa. T'Challa is the ruler of the African kingdom of Wakanda, but before he took over the throne, he was an international student. He went to school in the United States and Europe, and he attended Oxford University, where he earned a PhD in Physics. This was definitely a boon to his work as Black Panther since his kingdom worked with such advanced vibranium technology!
Hulk and Bruce Banner Are Both, Technically, Superheroes with Doctorates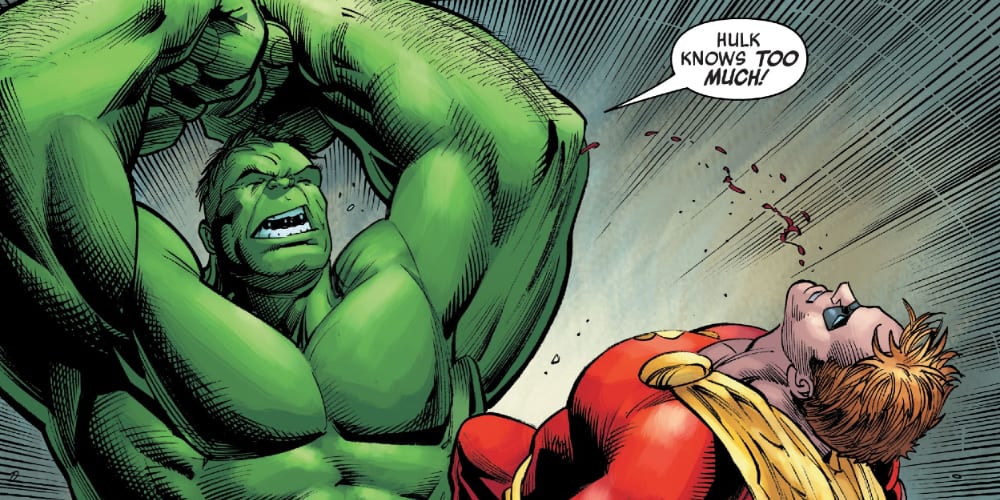 Image via Marvel Comics
The Hulk isn't usually the first character you'd think of as intelligent, but Bruce Banner is actually one of the smartest people in the MCU, with many considering him one of the greatest scientific minds on Earth. He studied nuclear physics at the fictional Desert State University before transferring to Harvard University and later, Pennsylvania State University. He went on to receive his doctorate in nuclear physics at Caltech, making him an important Marvel superhero doctor. He's an expert in biology, chemistry, engineering, medicine, physiology, and nuclear physics, and he created his own advanced technology called "Bannertech."
Barbara Gordon Either as Batgirl or Oracle, She's Got Her Degree
Image via DC Comics
Besides being the daughter of Gotham's own Police Commissioner Gordon and the crimefighter Batgirl, Barbara Gordon is also one of the smartest characters to come out of Gotham City. Commissioner Gordon wanted his daughter to be strong physically and mentally, so he encouraged her love of learning. Barbara graduated from high school at 16 and then graduated summa cum laude at Gotham State University at 18. She decided to get her doctorate in Library Science (the university is unknown) and she later headed the Gotham City Public Library, becoming a superhero with a doctorate as well as a head librarian.
Stephen Strange Began as a Medical Doctor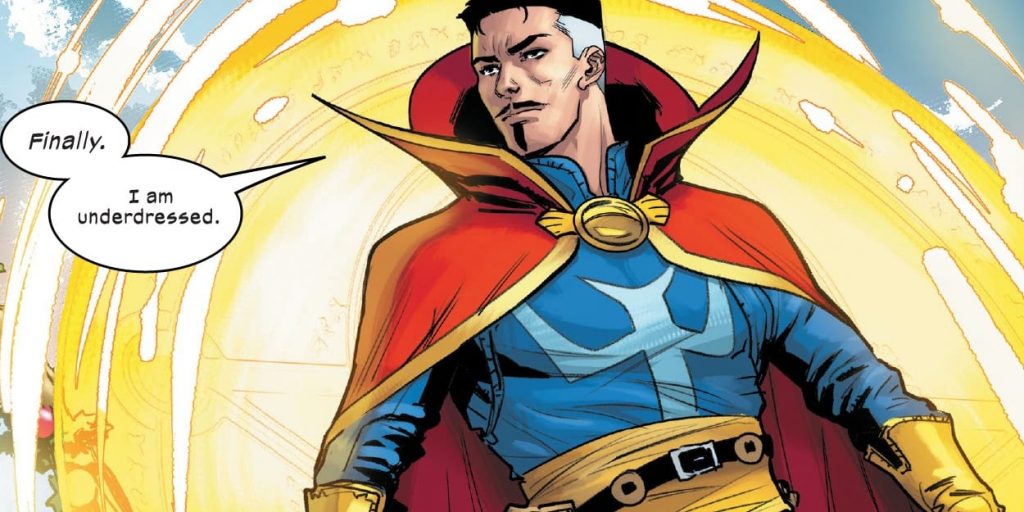 Image via Marvel Comics
Doctor Strange isn't just a name. Stephen Strange was, in fact, an actual doctor before becoming a Marvel superhero doctor. Previous to becoming the Sorcerer Supreme, he was a well-respected and highly regarded surgeon in New York City. He studied medicine at New York's Columbia University, where he earned his degree in record time. He had a five year residency at New York Hospital and became a very wealthy neurosurgeon. As many know, he was involved in an accident that severely damaged his hands, thus preventing him from performing any more surgeries.
Reed Richards – If You Call Yourself Mister Fantastic, You Better Be a Superhero with a Doctorate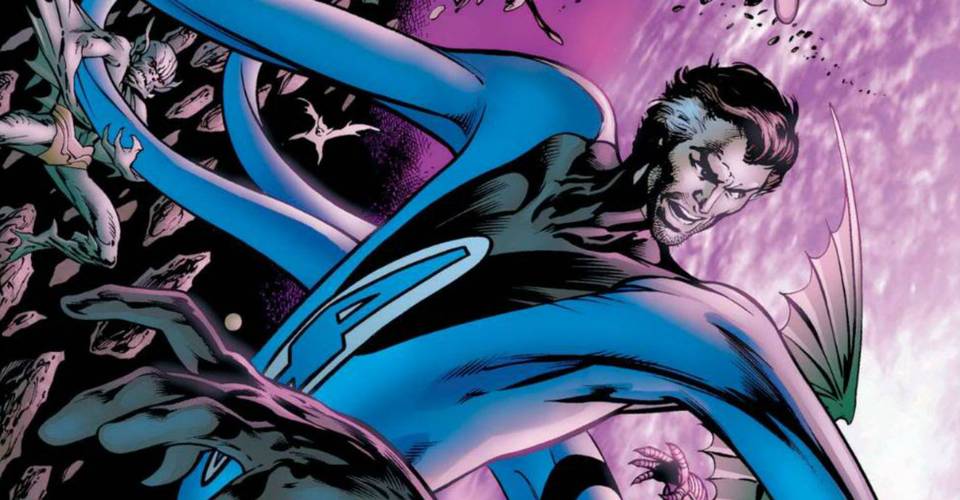 Image via Marvel Comics
As the leader and father figure of the Fantastic Four, Mister Fantastic is one-of-a-kind! His ability to stretch his body makes him an important member of the team, but it's his intelligence that really makes him a valuable asset. He's constantly seeking out new knowledge, which may explain why he already had three doctorates (in Engineering, Math, and Physics, respectively) by the time he was 18. By the time he was 20, he already had several science degrees under his belt. His degrees were earned at prestigious universities such as MIT, Caltech, Columbia University, and the fictional Empire State University. He also went to Harvard, where he earned two more PhDs in Electrical Engineering and more Physics by the time he was 22. Thanks to all his doctorates, he has a wide knowledge in varied fields such as space travel, time travel, extra-dimensional travel, biochemistry, robotics, computers, synthetic polymers, communications, mutations, transportation, holography, energy generation, and spectral analysis.
Jennifer Walters is Both She-Hulk and has a Juris Doctorate
Image via Marvel Comics
Bruce Banner isn't the only green superhero with brains and brawn! His cousin, Jennifer Walters, is also very smart, having earned a degree from UCLA School of Law, where she was a member of the Order of the Coif, a national merit society for top legal scholars. While she didn't earn a PhD, she has the law equivalent, making her a Marvel superhero doctor of sorts. When she's not fighting crime as She-Hulk, she's a skilled and experienced attorney who has a history of defending the rights of minorities, the mentally ill, and civil liberties, including the right for criminals to not be unduly mistreated and get a proper defense, or individuals to not be victimized by certain less ethical corporations.
7. Charles Xavier May Go by Professor X, But He's a Superhero with a Doctorate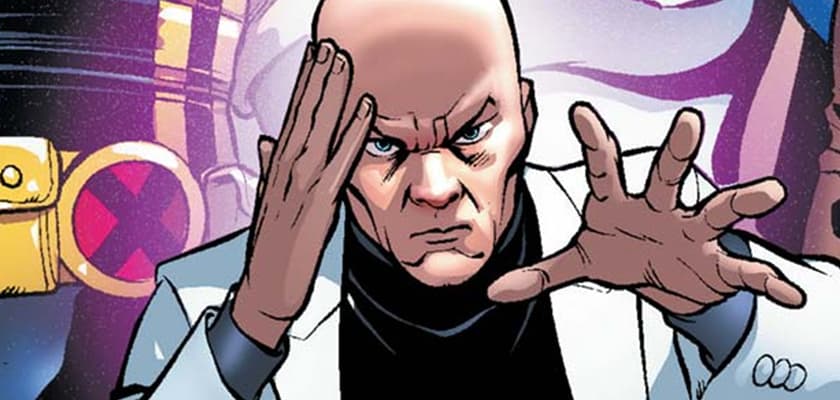 Image via Marvel Comics
The founder and leader of the X-Men, Charles Xavier has a brilliant mind along with his telepathic abilities. He earned a bachelor's degree in Biology from Harvard University and has multiple doctorates, which include PhDs in Genetics, Biophysics, and Psychiatry from Oxford University and another PhD in Biological Anthropology from Columbia University. Besides being a superhero with a doctorate, he's a world-renowned geneticist and a leading expert in mutation.
8. Ray Palmer Used His Scientific Training to Become the Atom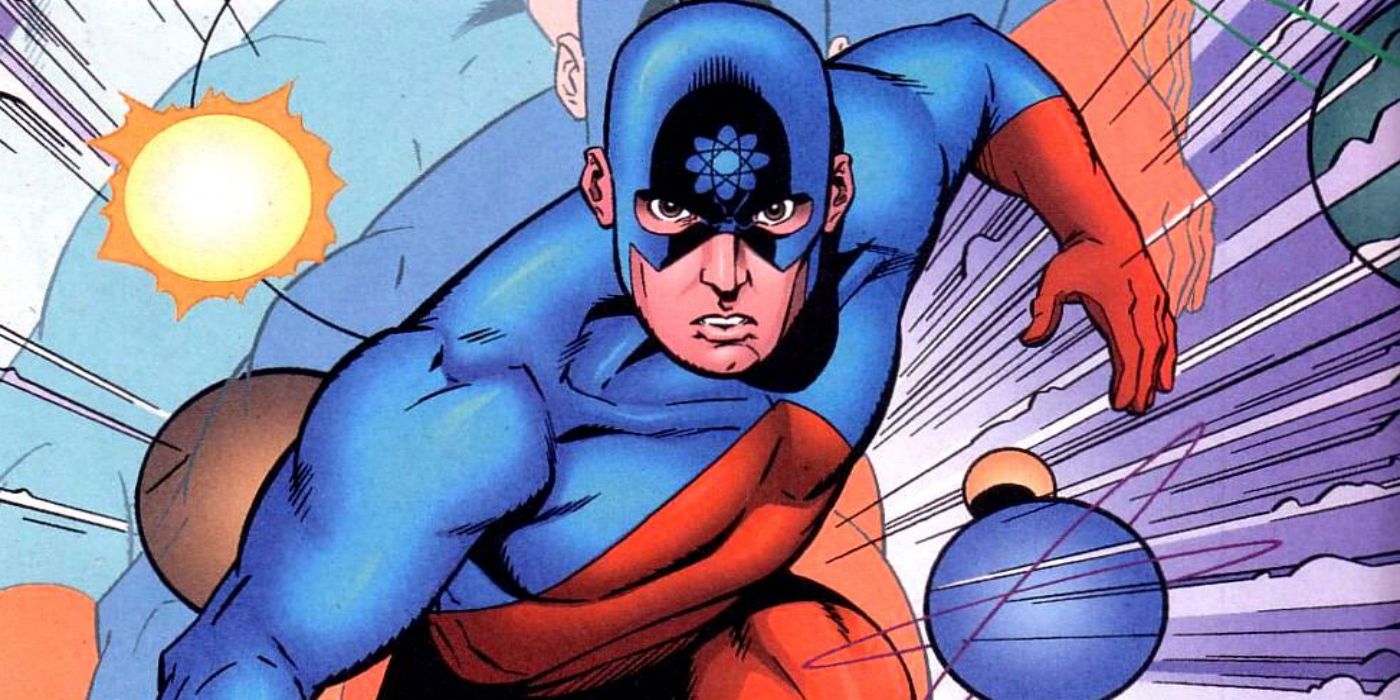 Image via DC Comics
Ray Palmer first became the Atom thanks to shrinking technology that he created using a White Star Fragment. It included a lens that, when used to focus ultraviolet light, could shrink anything down to a fraction of its original size, including himself. While he may be small, his smarts are huge. While fighting crime as the Atom, Palmer also finished his studies and received a PhD in Physics. He's one of the leading physicists in the DCEU and a fantastic DC superhero doctor.
9. Henry Philip "Hank" McCoy Is a Beast with Serious Brains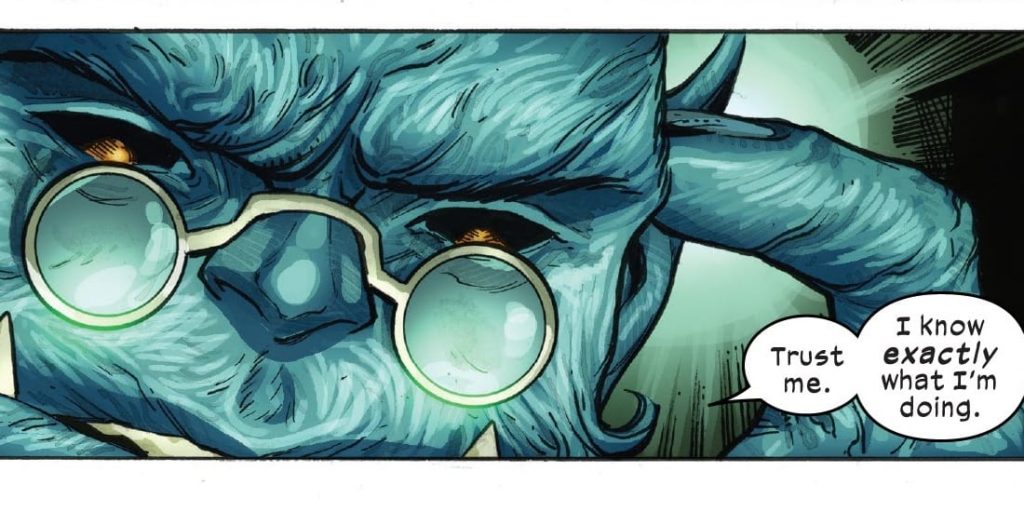 Image via Marvel Comics)
Beast is known for his intelligence and, despite his beastly appearance, has knowledge about both humans and mutants that's comparable to Professor X. He is a world-renowned biochemist and earned his PhD in Biophysics and Genetics. He also acts as a field medic and in-house physician for the X-Men even though he technically doesn't have an M.D. He has a witty sense of humor and often uses barbed witticisms with long words and intellectual references to distract his foes.
10. Michael Morbius Started Out as a Doctor Before Being a Vampire
Image via Marvel Comics
While Michael Morbius is probably characterized as more of an "anti-hero" than an actual superhero, he technically is a doctor. He got a PhD in biochemistry and attended medical school, where he specialized in hematology. He is also a Nobel Laureate for outstanding achievement in biochemistry. Even before he became a living vampire, he was an expert biologist, biochemist, and neuroradiologist.
11. The Original Blue Beetle, Ted Kord, Is Both a Ph.D. and a Billionaire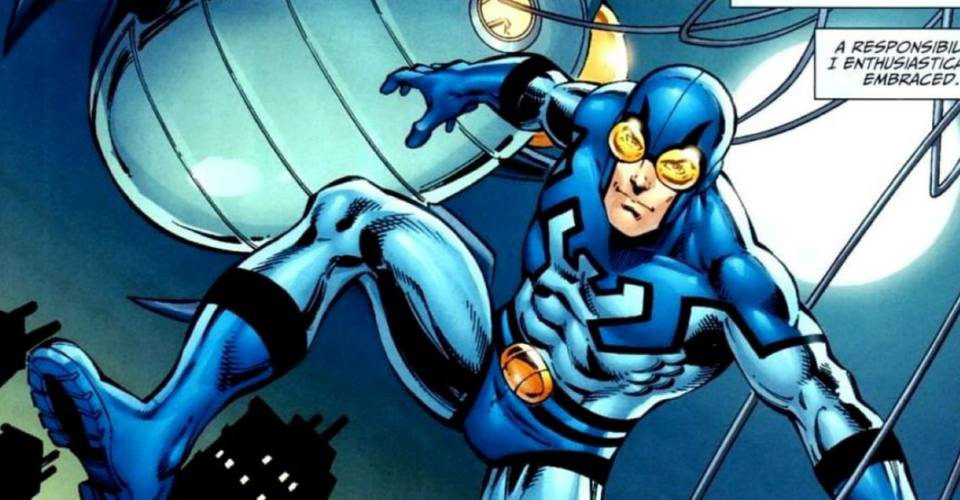 Image via DC Comics
While there's a new Blue Beetle movie coming out starring Cobra Kai's Xolo Maridueña, there's another version of Blue Beetle who was actually a super-genius by the name of Ted Kord. Kord earned degrees in Physics, English Literature, and Theoretical Mathematics before he turned 20. His archaeology teacher, Dan Garrett, was the original Blue Beetle and when he told Kord he wanted him to continue his legacy, Kord decided to use science instead of Garrett's magical scarab. Before Kord dedicated himself fully to crime fighting, he managed to complete his doctorate in Theoretical Mathematics, making him yet another important DC superhero doctor.
12. Michael Holt Relies on His Own Inventions to Be Mister Terrific
Image via DC Comics
This DC superhero doctor might not be as well known as other characters, but is still very important. Michael Holt is known as the "third smartest man on Earth" and was portrayed by Echo Kellum in the Arrowverse. He's said that "everyone has a talent… Mine is learning." He would eventually join the Justice Society, but before that, he held a whopping 14 doctorates in Engineering, Physics, Law, Psychology, Chemistry, Political Science, and Mathematics. Talk about superheroes with doctorates!
13. Henry "Hank" Pym Is Yet Another Scientist with Powers
Image via Marvel Comics
Before Scott Lang, there was Hank Pym, the first Ant-Man. While Lang was a reformed criminal, Pym was a scientific genius that had PhDs in biochemistry and nanotechnology. He was also well versed in quantum physics, robotics/cybernetics, AI, and entomology. He discovered the subatomic "Pym particles" that enabled mass to be shunted or gained from an alternate dimension, thereby changing the size of himself, other beings, or inanimate objects.
14. Cecilia Reyes Is a Mutant Superhero with a Medical Doctorate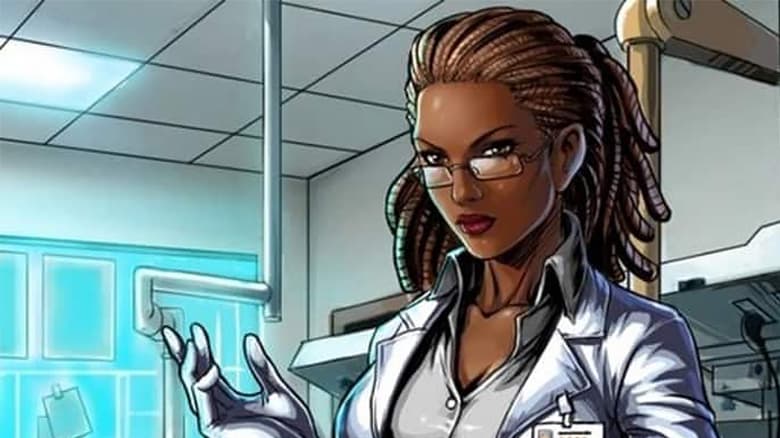 Image via Marvel Comics
Doctor Cecilia Reyes is a medical doctor that specializes in trauma surgery. Her role in the Marvel world isn't as extensive as others on this list, but she did make some brief appearances with the X-Men. She never actually wanted to be a superhero, but she has a strong desire to help those around her. Her mutant ability is to project a force field around her body.
15. Leonard Skivorski, Jr. Is Better Known as Doc Sampson, Because He's a Superhero with a Doctorate
Image via Marvel Comics
The last superhero with a doctorate is Leonard Skivorski, Jr. aka Doc Samson. He's is often seen as a supporting character in stories involving the Hulk. He was also exposed to gamma radiation and has Hulk-like abilities, although his hair turned green instead of his whole being. He has an M.D. in Psychiatry and is the inventor of various medical devices. He's thought to be one of the most renowned psychiatrists on Earth and while he has the intellect of a genius, he also has a split personality: his calm conscious personality "Leonard" and his rude personality "Samson."
What did you think of this list of Marvel superhero doctors and DC superhero doctors? Did I miss anyone that should be added to the list? Let me know in the comments below!
Featured image via Marvel  Comics
Leave a comment