Superhero Reading Challenge: Get To Know Some Capes In 2022!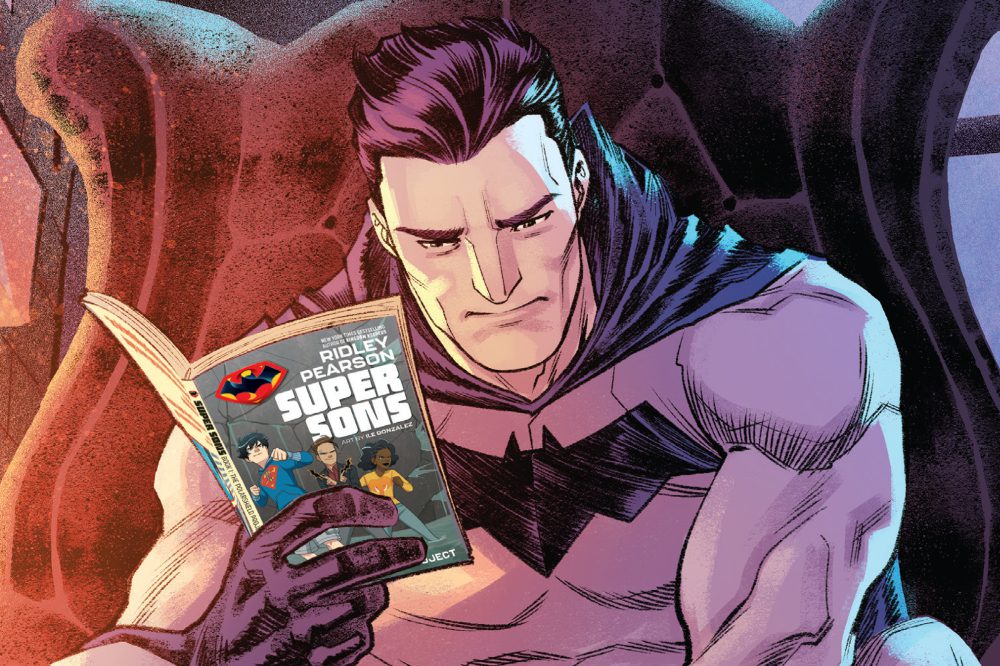 Who doesn't love superheroes? Spider-Man, Aquaman, Iron Man, Batman, Wonder Woman, Captain America, Wolverine, Superman? They've had more impact on our culture than American sitcoms and Rock'n'roll (fight me on it!). But even though there are close to 10,000 superhero characters, we generally see the same ones over and over again. However, in recent years, that's changed a bit. Who would have expected Shang-Chi to be a household name? Or that Doctor Strange would lead a blockbuster franchise? Or that Rocket Racoon and Groot would even exist on the screen? There are so many great heroes out there. Heroes, anti-heroes, villains-turned-heroes, villains reluctantly being the hero and going right back to villainy, heroes turning into villains and redeeming themselves, and plenty of other archetypes are out there. We just need to find them! So, here's a superhero reading challenge to make your 2022 … super.
How to Complete the Challenge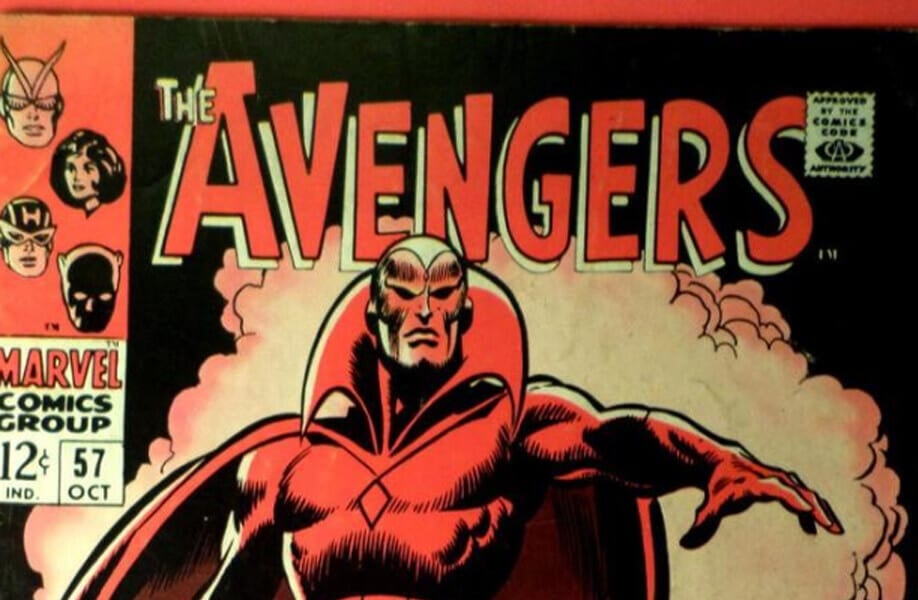 Image: Marvel Comics
We're going to recommend 52 superhero reading challenges in four categories: Big Timers, Rising Superheroes, Underrated Superheroes, and Non-Marvel or DC Superheroes. This works out to about one superhero each week…mostly. We might be a week late on this challenge. There will also be a bonus challenge, adding another thirteen characters who might seem like strange choices, but are awesome, nonetheless.
But, really, you can change the heroes within. Feel like reading more Thor, swap him out, or add him into the Big Timers. Have no interest at all in Martian Manhunter? Well, there are plenty of underrated heroes out there. Silver Surfer, for instance, even though he was really popular back in the day. The goal is to explore more characters and have fun. However, you want to do that is all up to you. So, let's begin!
2022 Superhero Reading Challenge Category One: Big Timers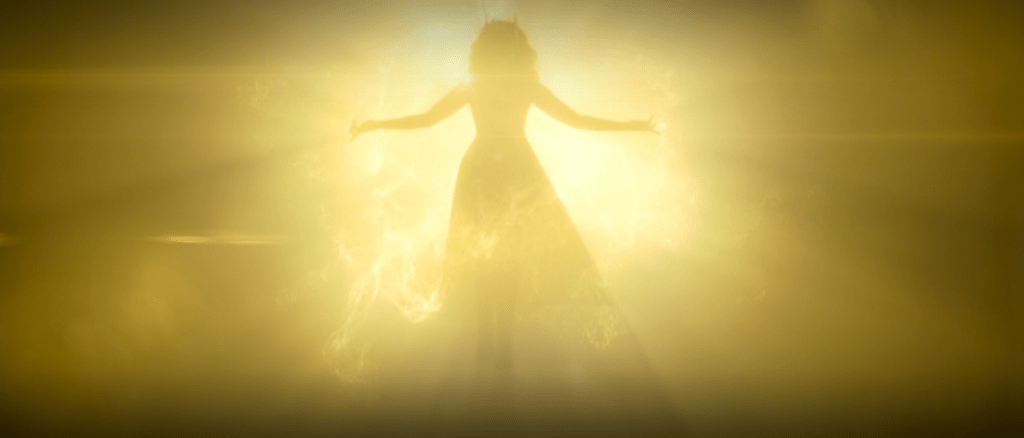 Image via Disney+.
There are more Superman, Batman, Wolverine, Wonder Woman, Hulk, Iron Man, and Spider-Man comics than people on Earth (rounding up a little). But there are also big names that we say we love, but don't get the recognition they truly deserve. Some are starting to, definitely. And some, you could argue, are already there. But still, while we love the movies, the comics need more love too. So, here are our Superhero Reading Challenge suggestions for the Big Timers:
Batgirl

From best run on Batgirl, Volume One: The Darkest Reflection, by Gail Simone and Adrian Syaf and Vicente Cifuentes

Batwoman

Elegy by Greg Rucka and JH Williams III

Black Cat

Grand Theft Marvel, by Jed MacKay and various artists

Black Panther

The Client, by Christopher Priest and Mark Texeira

Black Widow

The Ties that Bind, by Kelly Thompson and Elena Casagrande

Captain Marvel

Higher, Faster, Further, More, by Kelly Sue DeConnick and David Lopez

Catwoman

The Dark End of the Street, by Ed Brubaker and various artists

Doctor Strange

Way of Weird, by Jason Aaron and Chris Bachalo

Harley Quinn

Hot in the City, by Jimmy Palmiotti and Amanda Conner

Hawkeye (Clint Barton)

My Life as a Weapon, by Matt Fraction and David Aja

Scarlet Witch

Witches Road, by Nathan Edmonson and Javier Pulido

She-Hulk

Single Green Female by Dan Slott and various artists

Supergirl

Reign of the Cyborg Supermen by Steve Orlando and Brian Ching
Category Two: Rising and Recent Superhero Stars
Image via DC Comics
For this part of the 2022 Superhero Reading Challenge, we're looking at superheroes who we've recently come to love, ones we're learning to love, and ones we're learning to love again. So, we have classic characters like Shazam and Vision, and much newer ones, such as Naomi and Ironheart. Some of them, like Miss Marvel and Miles Morales, you could argue are already Big Timers, but they debuted only about a decade ago. Yeah, if you remember their debuts like they were yesterday, and that made you feel old…you're probably right. But we can still discover what the kids love! As soon as we learn how to turn on these new internet telephone thingamabobs.
America Chavez

The Life and Times of America Chavez by Gabby Riviera and Joe Quinones

Black Adam

The Dark Age, by Peter J Tomasi and Doug Mahnke

Echo

Phoenix Song: Echo, by Rebecca Roanhorse and Luca Maresca

Ironheart

Those With Courage, by Eve L Ewing and Luciano Vecchio

Superman (Jon Kent)

The Truth, by Tom Taylor and John Timms

Hawkeye (Kate Bishop)

Anchor Points by Kelly Thompson and Leonardo Romero

Spider-Man (Miles Morales)

Straight Out of Brooklyn, by Saladin Ahmed and Javier Garron

Miss Marvel (Kamala Khan)

No Normal, by G Willow Wilson and Adrian Alphona

Naomi

Season One, by Brian Michael Bendis and David F Walker

Shang-Chi

Brothers and Sisters, by Gene Luen Yang, Philip Tan, and Dike Ruan

Shazam!

The Power of Shazam, by Jerry Ordway and John Costanza

Green Lantern (Sojourner Mullein)

Far Sector, by NK Jemisin and Jamal Campbell

Vision

Little Worse Than a Man, by Tom King and Gabriel Hernandez Walta
Category Three: Underrated Characters Who Deserve More Recognition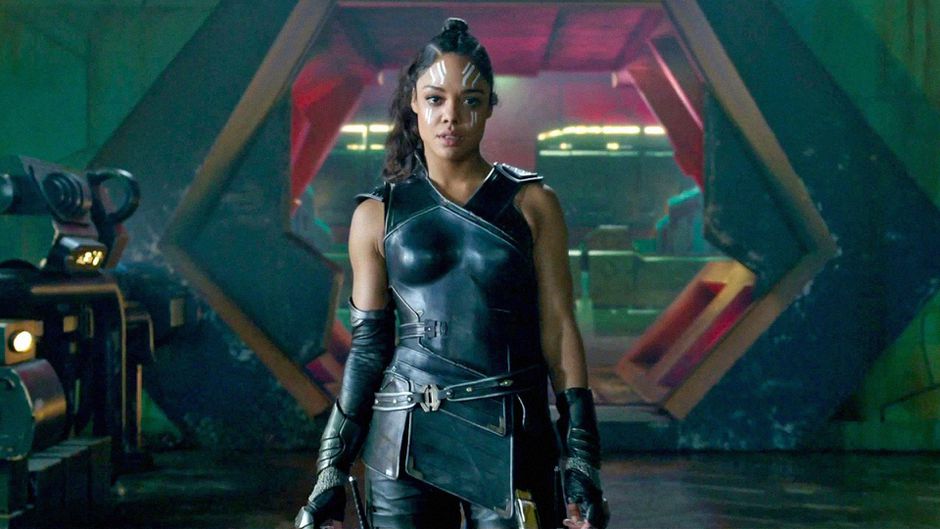 Image via Marvel Studios.
So, these characters are of two kinds. Either they've never been popular, but are outstanding characters, or they were popular, and faded into obscurity. There are also dozens of characters who can fit here. But, here are just a few Superhero Reading Challenges to make you a more knowledgeable geek.
Angela

Asgard's Assassin, by Kieron Gillen, Marguerite Bennett, Phil Jimenez, and Stephanie Hans

Animal Man

The Hunt, by Jeff Lemire and Travel Foreman

Blue Marvel

Adam: Legend of the Blue Marvel, by Kevin Grevioux, Roberto Castro, and Matt Broome

Etrigan the Demon

Demon Knights: Seven Against the Dark, by Paul Cornell and Diogenes Neves

Ghost Rider

Hell Bent and Heaven Bound, by Jason Aaron, Roland Boschi, and Tan Eng Huat

Patsy Walker: The Hellcat

Hooked on a Feline, by Kate Leth and Brittney L Williams

Lois Lane

Enemy of the People, by Greg Rucka and Mike Perkins

Manhunter

Street Justice, by Marc Andreyko and Jesus Saiz

Martian Manhunter

Identity, by Steve Orlando and Riley Rossmo

Mister Miracle

Mister Miracle by Tom King and Mitch Gerads

Mockingbird

I Can Explain, by Chelsea Cain and Ibrahim Moustafa

Silver Surfer

Thanos Quest, by Jim Starlin and Ron Lim

Valkyrie

Fearless Defenders Volume One: Doom Maidens, by Cullen Bunn and Will Sliney
Superhero Reading Challenge Category Four: Beyond Marvel and DC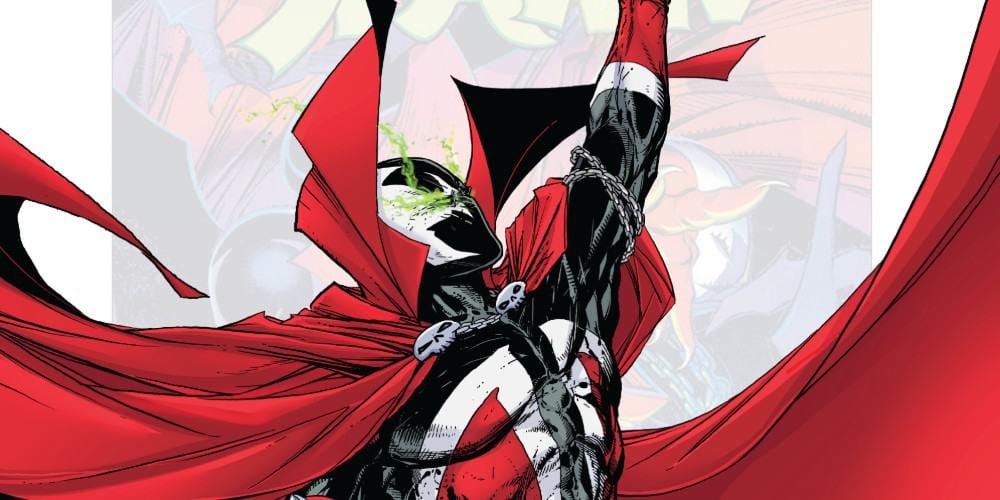 Image Via Image Comics
Yes, there are plenty of great superheroes that don't fall under the Marvel or DC logos, and some are even more popular. In fact, the longest-running series without changing writers? That's Spawn! He's still going strong, too, recently launching a whole universe of titles (Gunslinger Spawn is the best). You'll see some other classics in this part of the 2022 Superhero Reading Challenge, but some new faces too.
Abe Sapien

The Drowning, by Mike Mignola and Jason Shawn Alexander

The Darkness

Origins Volume One, by Garth Ennis and Mark Silvestri

Eternal Warrior

Sword of the Wild, by Greg Pak and Trevor Hairsine

Faith

Hollywood and Vine, by Jody Houser, Francis Portela, and Marguerite Sauvage

Hellboy

Seed of Destruction by Mike Mignola

Invincible

Family Matters, by Robert Kirkman and Cory Walker

Livewire

Fugitive, by Vita Ayala and Raul Allen

Quantum and Woody

World's Worst Superhero Team, by James Asmus and Tom Fouler

Savage Dragon

Baptism of Fire, by Erik Larsen

Spawn

Origins Vol 1, by Todd McFarlane

Teenage Mutant Ninja Turtles

Change is Constant, by Kevin Eastman, Tom Waltz, and Dan Duncan

Witchblade

Origins Volume One, by David Wohl, Brian Haberlin, and Michael Turner

X-O Manowar

By the Sword, by Robert Venditti and Cary Nord
Superhero Reading Challenge 2022 Bonus Round! Villains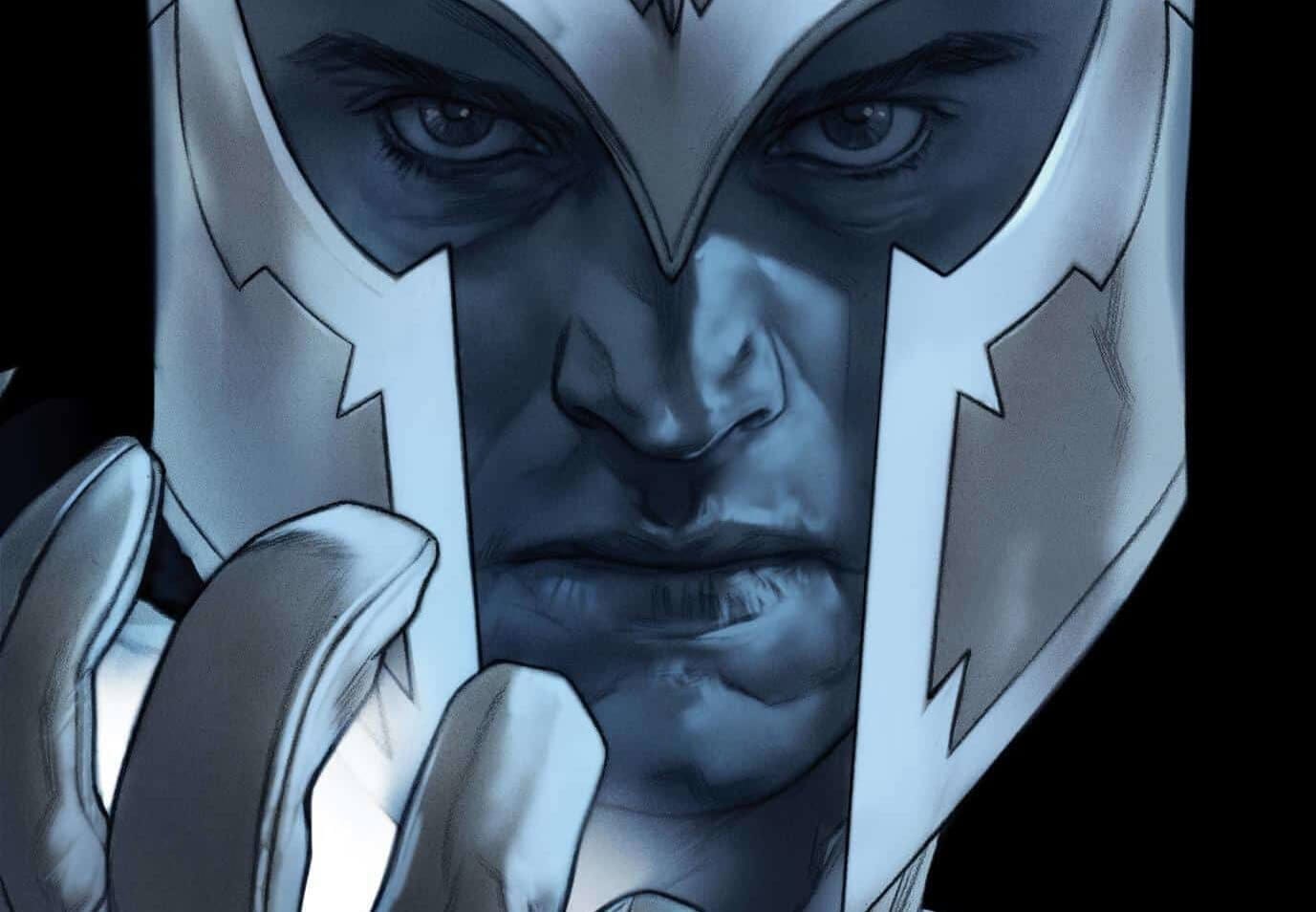 Image via Marvel Comics
Some Villains turn into heroes, some are just bad to the core. Some of them starred in their own ongoing series! Here are a few:
Deadshot

Beginnings, by John Ostrander and Kim Yale

Deathstroke

God of War, by Tony S Daniels

Doctor Doom

Books of Doom, by Ed Brubaker and Pablo Raimondi

Doctor Octopus

Superior Spider-Man Volume One: My Own Worst Enemy, by Dan Slott and Ryan Stegman

Joker

The Joker Volume One, by James Tynion IV and Guillem March

Lobo

Portrait of a Bastich, by Keith Giffen and Alan Grant

Loki

Journey into Mystery Volume One: Fear Itself, by Kieron Gillen and Doug Braithwaite

Magneto

Infamous, by Cullen Bunn, Gabriel Hernandez Walta, and Javier Fernandez

Mystique

Drop Dead Gorgeous, by Brian K Vaughn and Joseph Michael Linsner

Sinestro

The Demon Within, by Cullen Bunn, Rags Morales, and Dale Eaglesham

Superior Foes of Spider-Man

Getting the Band Back Together, by Nick Spencer and Steve Lieber

Thanos

Thanos Returns, by Jeff Lemire and Mike Deodato Jr

Venom

Rex, by Donny Cates and Ryan Stegman
So, how many of the characters in the 2022 Superhero Reading Challenge have you already read? Any that you are excited to learn about? Any you haven't heard of at all? Tell us below as you read!
(Featured Image: DC Comics)
Roman Colombo finished his MFA in 2010 and now teaches writing and graphic novel literature at various Philadelphia colleges. His first novel, Trading Saints for Sinners, was published in 2014. He's currently working on his next novel and hoping to find an agent soon.
DC Comics
Indie Comics
marvel comics
Reading Challenge
Leave a comment