Steven Yeun Video Shows Invincible Season 2 Now In Production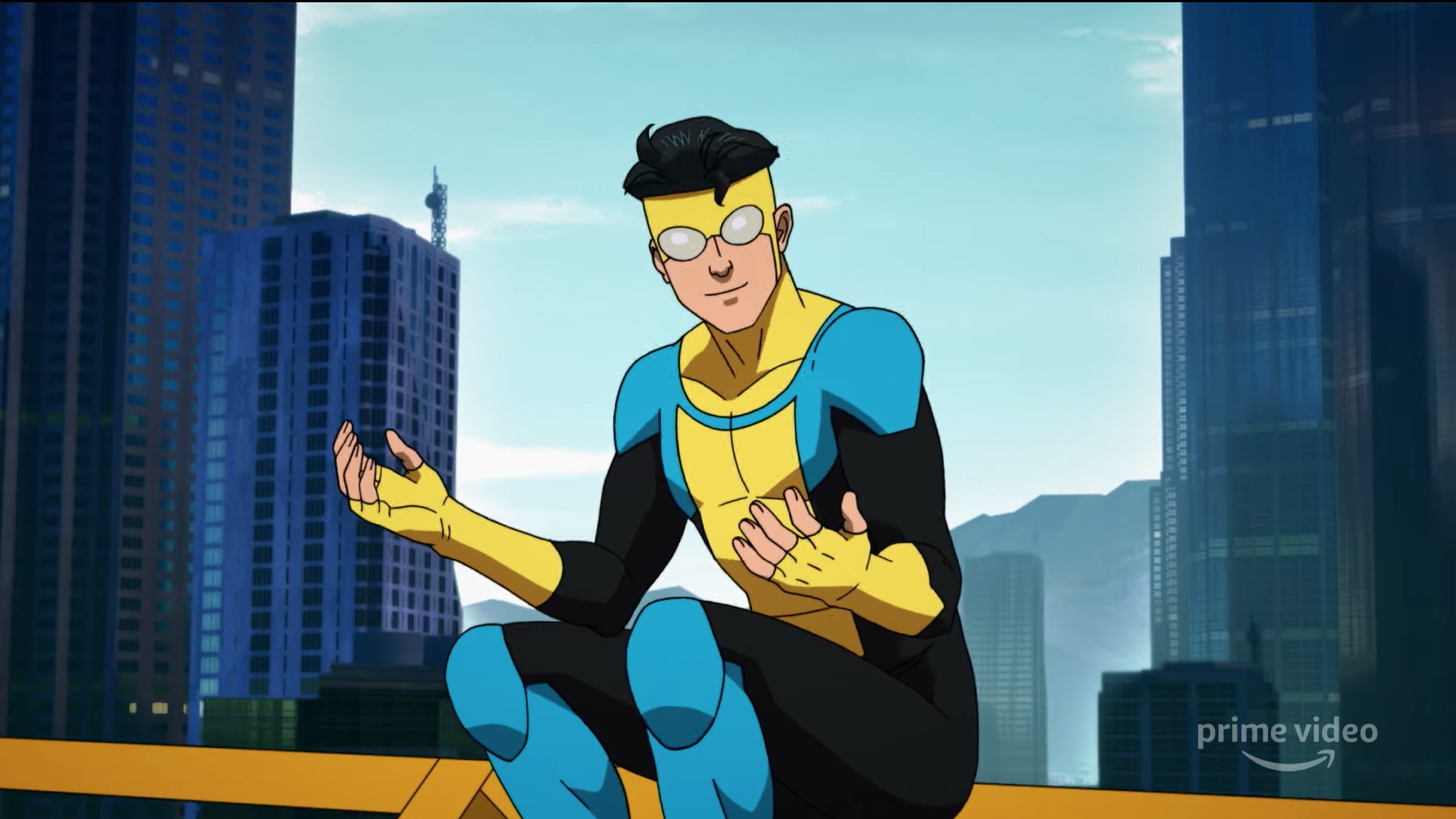 Prime Video released an interesting video of Steven Yeun talking and basically revealing that Invincible Season 2 started production. If you guys remember the first season, I'm sure you were as surprised as I was. That was… insane. Going into it, many of us thought we'd be watching a typical coming-of-age superhero movie. Holy hell, were we wrong. That stuff was bonkers! The second might come sometime next year.
We all loved Invincible and part of the reason why was the insane action and gore, but there was more to that. The characters were Mostly intriguing (looking at you, Amber). In a funny interaction with someone the camera could not see, Yeun is seen saying, 
"Can't wait to make more. Cut me off there. Or leave that, or leave this. Leave this whole thing in there. Do this whole part and then cut me off NOW! Now… now."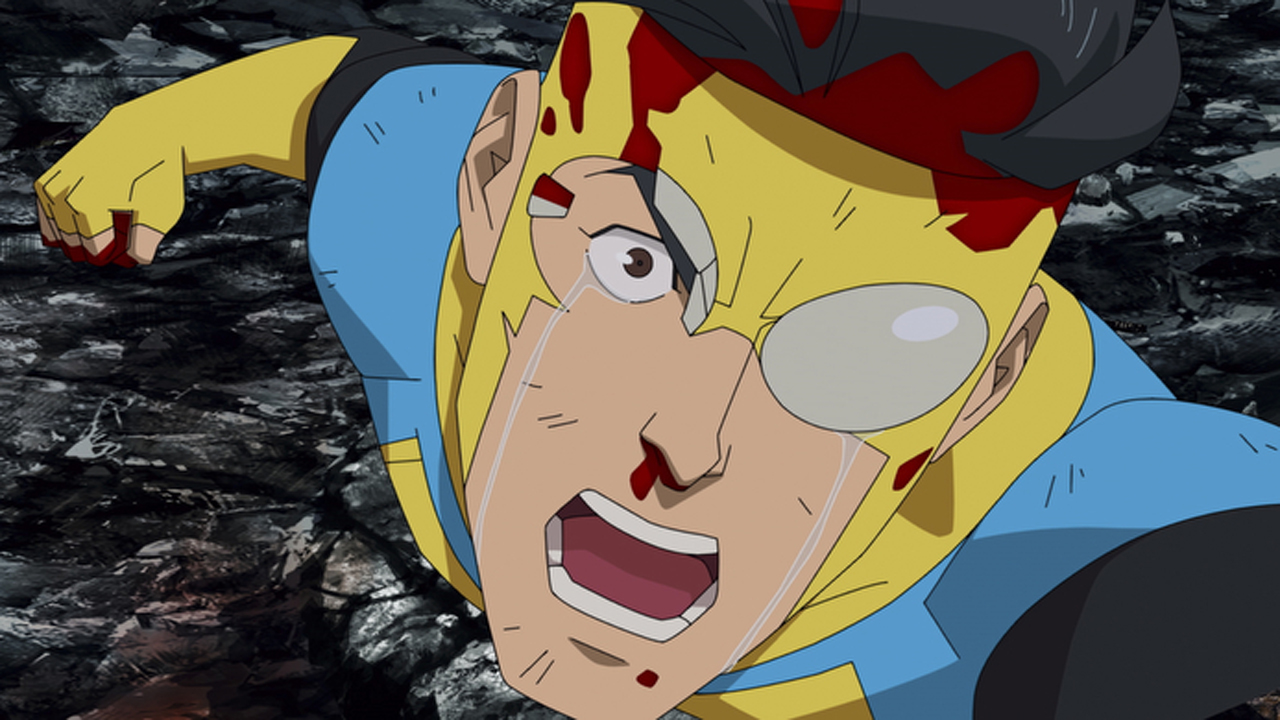 Source: Amazon Prime Video
How The Story Leads To Invincible Season 2
The story started off as a nice superhero teen drama, but by the end of the first episode, we were in for a shocker. The bloody conclusion to the pilot showed the true nature of Omni-Man. The way he went about mowing his adversaries served as a tone shift in the show. From there, Invincible never looked back. Being a weekly release, the show gave us something new to discuss every week.
The main mystery of the show centered around Omni-Man and why he did what he did. Another major plot point was Mark, the main character, and his path to becoming a hero. Things like the troubles he endures on his path to trying to balance his superhero path and personal life thrive. We can't forget the customary "Mark gets his ass kicked" moment every episode to accompany the nice side plots. Episode 5 in particular, made all of us stare at the screen like it was the final season of Game of Thrones. Luckily, this time, our shock was for a good reason. This is so damn good. 
The Show Is From A Comic
Source: Amazon Prime Video
Invincible is an adaptation of Kirkman's comic of the same name and centers on Yeun's Mark. He is a seventeen-year-old adjusting to superpowers of his own after having the strongest being on the planet, Omni-Man, as his dad. As he learns how to be a hero and hones his powers, he realizes the truth about his father. Omni-Man may not be the heroic savior of humanity that Mark always thought him to be. Beyond bringing Yeun and The Walking Dead creator Kirkman again, the show boasts a stacked cast. This includes Sandra Oh, Seth Rogen, J.K Simmons, Mark Hamill, and Mahershala Ali. After the first season received such widespread praise, Amazon locked in two more seasons. This ensured that Mark has plenty of time to grow into the role of superhero.
Invincible season 1 was part of a strong year for adult animated content. When we remember Netflix's Arcane and Castlevania coming with their first and final seasons respectively, it feels good. I guess that's for us animation aficionados, so people not really into it don't really care. Anyways, if you're into adult themes and gore, you might want to try Invincible. 
We all anticipate the second season of Invincible which reports rumor to have more episodes than the first season. If season 1 is anything to go by, we'll be in for more jaw-dropping, blood-curdling moments. Invincible Season 1 is streaming now on Amazon Prime Video. The series has already been greenlit for two more seasons, but a release window for Season 2 has not yet been announced.
Did you watch Invincible season 1? What did you think of it? Are you hyped for the second season?
Leave a comment