Star Wars: The High Republic Adventures #2 Review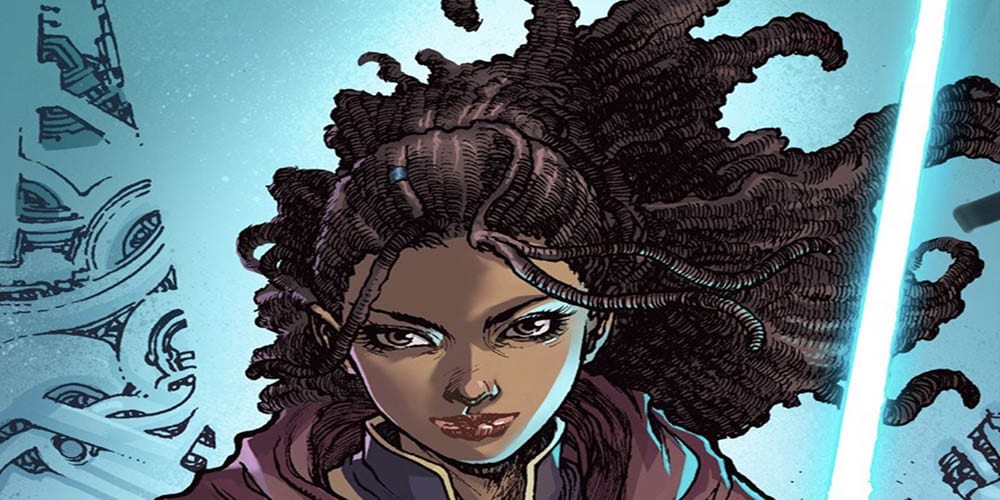 In the world of comics, one can assume a series like Star Wars: The High Republic Adventures is aimed at a younger audience. In the world of Star Wars, however, you can assume that doesn't mean a damn thing. Fans of this iconic franchise will devour just about any content of value. With novels and comics ushering in the new High Republic era, we're slowly getting to know some of the people and powers at play in this new time period for the Jedi. Overall, writing my review for Star Wars: The High Republic Adventures #2 felt like a lesson in relearning what I love about Star Wars. These characters, just months old after the launch of the High Republic era, already feel like a great fit.
A Dire Situation Gets Worse in Star Wars: The High Republic Adventures #2
Image Credit: IDW
Could things get any worse on Trymant IV? In The High Republic Adventures #1, we met Zeen and Lula. Lula, a Padawan suddenly thrust into a huge conflict with the mysterious Nihil, and Zeen, a Force-sensitive teen raised to fear the mysterious power. After wrapping up last week, the Nihil had the Jedi surrounded. A battle breaks out and the Jedi work to regain control of the situation. Zeen's friend Krix is shocked to see his longtime companion competent in the Force. The Nihil leader Marchion Ro approaches Krix about helping them deal with the pesky Jedi. Despite feeling torn about his friendship with Zeen, village Elder Tromak suggests to Ro that Krix saw something that could prove useful. The two follow Ro to his ship.
Zeen, seeing all of this, pleads with the Jedi to help save her friend. A young Master Yoda decides he will follow Ro and the others onto the ship for rescue. Left behind to protect the Padawan fighting the Nihil pirates is Master Buck. Buck proudly announced that he's known as "buckets of blood" but reminded Yoda that he's not a fighter. It seems confusing at first, but there's a fun payoff.
With Yoda borrowing Zulu's pet Cru, Cham Cham, he pursues Krix onto the ship and pleads with him to return to his friend. Krix feels betrayed and alerts Ro that Yoda is on the ship. Back in the battle, Zeen is proving quite useful with her force powers. As Krix escapes to Hyperspace with the Nihil, Lula and the Jedi retreat to the Starlight Beacon.
Themes Emerging and Visuals Once Again Making this Series Worth It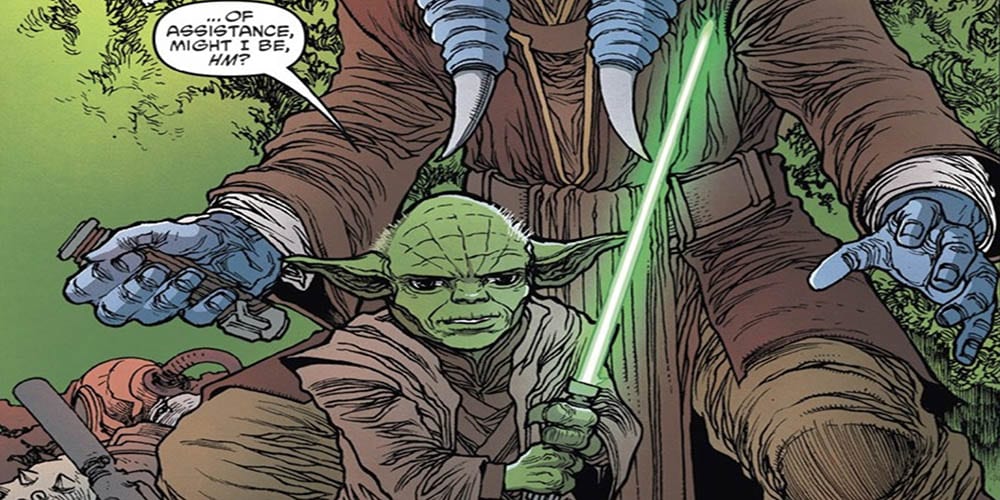 Image Credit: IDW
Much like in my A Test of Courage review, I'll reiterate that this story doesn't feel like it's too simplistic for adults. In writing my review for Star Wars: The High Republic Adventures #2, I'm hoping to stress just how enjoyable this series is. The story is good, and as laid out above, there's a great dynamic emerging between the three teens central to this story. As they near the Starlight Beacon, Lula and Zeen discuss the true stress of what's occurring in the Galaxy. Overall, growing unrest is impacting everyone, even the Jedi. These themes of loss, concern for the future, and impending danger hit hard at this point in time. The Nihil are upending life for millions and these young adults are having trouble making sense of it.
Once again, the colorful nature of this series is what sells it for me. I adore how much pop off the page despite the grim plot points. I have a feeling I'll be singing the praises of illustrator Harvey Tolibao and colorist Rebecca Nalty in each new issue. If you're at all interested in what's happening with the High Republic, then I think this Adventures series is a must-read. Overall, the new characters are promising vehicles through which we can better understand this era of the galaxy. Plus, Yoda's hands-on presence plays well with life-long fans of the green Jedi Master. The visuals are wonderful and the story is sound. Sign me up for #3.
This latest IDW High Republic story is available online and in print at your local comics shop. If you're keeping up with The High Republic Adventures, then be sure to share your thoughts in the comments!
Featured Image Credit: IDW
Taylor is the Gaming Editor of Comic Years and a lifelong fan of video games. He holds two degrees in Political Communication and wrote a Master's Thesis on resistance movements, race, and the exploitation of college athletes. His wife and two Toy Australian Sheppards keep him sane.
Leave a comment