Stan Lee's Backchannel Kickstarter: The Last Work of the Comics Legend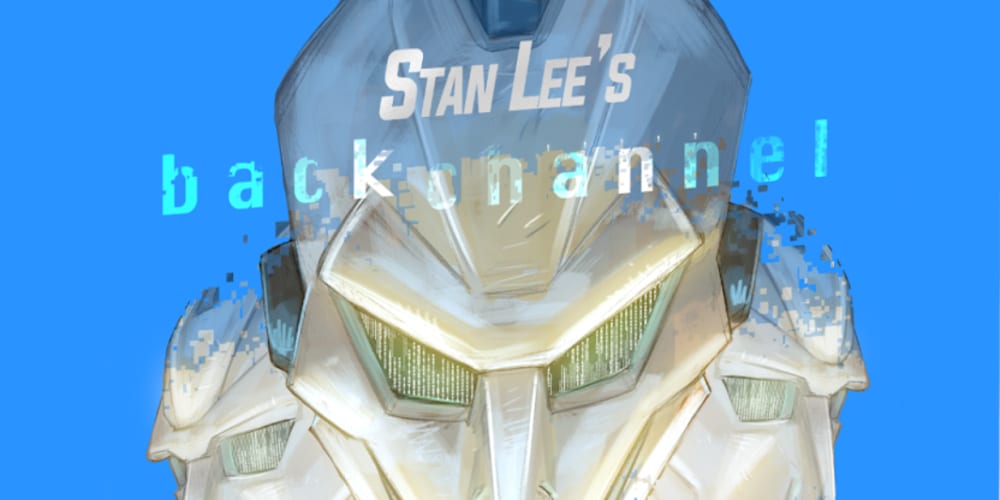 Like many great creators, Stan Lee still has new work coming out – not even death could slow down Stan the Man. Just yesterday at 3:17 PM, Rocketbook launched the Kickstarter for Stan Lee's Backchannel Vol 1, collecting his last work (that we know of). By 7:47 PM, just three hours later, fans have already pledged 55% of the $10,000 goal. That's nearly $2000 per hour at the launch. So, let's take a look at the legendary man's final legend.
Stan Lee's Backchannel Backstory Makes it Perfect for Kickstarter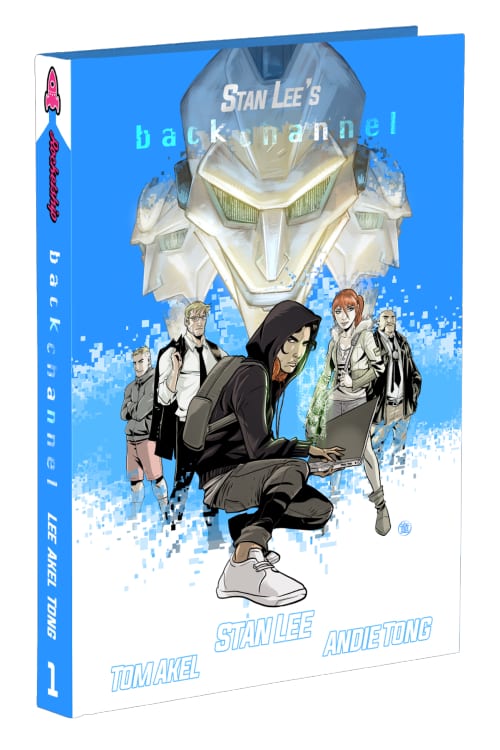 The Softcover collection of Backchannel. (Image: Rocketship Comics)
The way Tom Akel, the co-creator of Stan Lee's Backchannel described the webcomic wonderfully on Kickstarter:
Backchannel touches on so many of the lessons and messages that define and capture the essence of Stan's legacy – inclusiveness, overcoming oppression, change for the betterment of mankind. Thank you for reading Backchannel online and for checking out the Kickstarter. We hope you'll continue Tom Tanner's story with us.
But the story behind it is something that could only be a Stan Lee story. He was working with Akel and Andie Tong on another project for POW! when the idea of Tom Tanner came up. But, as far as why they went a different route with Backchannel, "Tom's  powers and the themes of the story made it a perfect choice to become the first webcomic created by Stan Lee."
Everything was moving. Stan Lee, a pioneer of comics, was starting his first webcomic in his mid-90's.
Then, just 8 weeks in, Stan passed, and so we paused.
But just like his Marvel creations, Akel and Tong want to continue the story.
You Should Back the Kickstarter for Stan Lee's Backchannel Because It's a Good Story Above All
Comics are totally for kids! (Image: Rocketship Comics)
Stan Lee always had a way of understanding young characters, with Peter Parker as the best example. But also, the foundation of characters like Cyclops – always worried about perfection, Beast – always worried about his appearance, Iceman – using immaturity to cover anxiety, shows that he didn't have the same teenage problems for every kid. For Tom, he has some of the everyday coming-of-age issues your typical teen has, but the overall crux of his issues? Disillusion. As described in the Kickstarter for Stan Lee's Backchannel:
Backchannel centers on the relationship between comic-loving Tom and his widowed police detective father, Martin. While developing a highly sophisticated AI algorithm, a power awakens within Tom that grants him the ability to mentally hack into any device. While initially using this newfound power for personal gain and petty revenge, he learns of a dark secret from his father's past that will change him forever.
What Makes Backchannel Different From Other Superhero Origins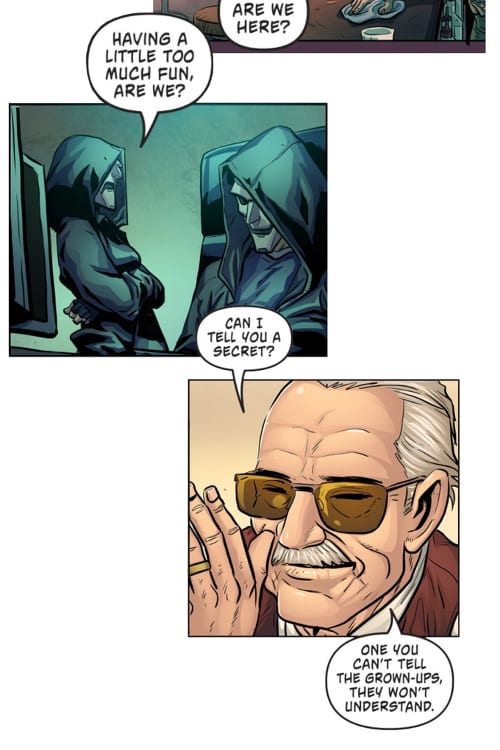 You'll never actually have your life in order? (Image: Rocketship Comics)
There are many stories where the heroes eventually find out that their parents aren't perfect. Thor idolized his father Odin for centuries before he started seeing the faults in the AllFather. For Tom, his origin is directly tied to the image of his father falling apart. As Akel describes:
At its heart, OUR STORY is about how when a child comes of age they can realize that their parents aren't exactly as wonderful as they'd always held in their hearts and minds – and how they reconcile that, or don't, and what happens in the next stage of those relationships.
Meanwhile, the Hactivist group Backchannel wants to recruit the teenager.
Chances are, the project reached funding by the time this article comes out. However, the creators promised stretch goals and more. So, even if it is fully backed, you'll only get these exclusives through the Kickstarter for Stan Lee's Backchannel. Sure, I might sound like a salesman…but this is Stan's last bit of story, and that's really exciting. So, pitch in!
And if you do miss it, maybe it will also be on the Kickstarter Bookshop Indie for Graphic Novels.
(featured image: Rocketship Comics)
Roman Colombo finished his MFA in 2010 and now teaches writing and graphic novel literature at various Philadelphia colleges. His first novel, Trading Saints for Sinners, was published in 2014. He's currently working on his next novel and hoping to find an agent soon.
Leave a comment