Spider-Man: One More Day Is One Of The Most Hated Spidey Stories Ever Told – So Why Is It The Basis For No Way Home?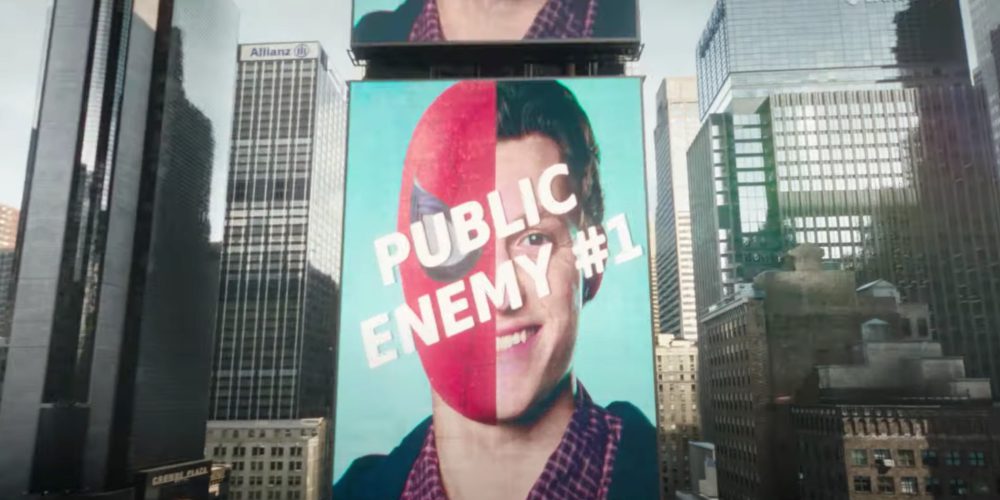 Let's go back to December 25th, 2007. One day before Spider-Man: One More Day reached its conclusion. Oh, if we only knew that Christmas morning that in just twenty-four short hours, we would read one of the worst comics in Marvel's history. A comic so bad that the writer tried to take his name off the project. Amazing Spider-Man #545. The entire event is universally hated, but we didn't know how bad it would be until ASM #545 finally landed and left everyone going, "what in the web-shooters is this nonsense?" But even though this launched one of the best Spider-Man runs ever, no one could forgive Marvel for having Peter Parker make a deal with the devil. It was out-of-character, ludicrous, and even insulting.
So why are they using Spider-Man: One More Day as the basis for No Way Home?
What Was Spider-Man: One More Day About?
Saddest Spider-Man cover ever. (Image: Marvel Comics)
While Spider-Man: One More Day is hated by pretty much everyone, it also followed a very divisive event: Civil War. Comic fans have a love/hate relationship with Civil War, which was nothing like the movie, by the way. It had a lot of problems and was, apparently, an editorial nightmare. But some great stories came out because of Civil War. Spider-Man originally sided with Tony Stark during the epic event and willingly revealed his identity to the public.
This led to one of the best storylines of J Michael Straczynski's Spider-Man run: Back in Black. When Aunt May gets caught in the crossfire of Kingpin's attempt to kill Peter, the webhead goes dark – both literally and figuratively. In his rage, he nearly beats Kingpin to death and promises the crime lord that he will kill him one day, but he wants him to live long enough to fear that moment:
Why are the convicts smiling?? (Image: Marvel Comics)
But rage can't save Aunt May. It just makes Parker feel better for a moment. She's going to die. There's just nothing Peter could do…but maybe someone else could help?
Originally, Spider-Man Went to Iron Man and Doctor Strange For Help
One thing from the new Spider-Man: No Way Home trailer that is consistent with One More Day is that Spider-Man does go to Doctor Strange. Because it's the comics, he also goes to Tony Stark. However, Peter is fugitive at the time while Tony is the director of SHIELD. So just going to Tony is a risk. They duke it out, of course. That fight would have been legendary if, firstly, the event didn't end the way it did, and secondly, if Joe Quesada didn't deliver some of the worst art in his career. Except for this one moment, which is one of the coolest moments in any Spider-Man comic:
It's going to take hours to clean that suit. (Image: Marvel Comics)
Stark does help him a little, basically laundering money through Jarvis to pay for Aunt May's hospital bills. Because, you know, the healthcare system in the Marvel Universe is set up so that an old woman shot in the chest can't get treatment without insurance. A detail that mirrors reality more so than most comic book plot devices. But moving on…
Doctor Strange? A little more and yet less helpful. Strange tells Peter that magic can't save May. Some things are meant to happen. However, he does cast a spell so that Spider-Man can visit every scientist, healer, sorcerer, or otherwise in the Marvel Universe. Beast, Reed Richards, Wiccan, Hank Pym – even Doctor Doom. None of them have the means to save May. However, at no point does Strange or anyone else suggest that they can erase his identity from everyone's mind. That comes later…
Mephisto Offers Spider-Man a Deal in One More Day…but Don't Expect Him in the Movie.
With a magical element introduced, things started getting a little weirder, but not bad. Peter starts seeing versions of himself if he never became Spider-Man. In one, he's an overweight video game designer. Another, he's a business tycoon. And in yet another, a science teacher. And in all of them, he's miserable. Finally, Mephisto arrives, talking about how one change can alter someone's entire existence. More importantly, if he changed one moment in Peter's life, Aunt May would survive. Unfortunately, Peter would have to sacrifice something that meant the world to him…
Would you settle for a cameo in WandaVision? Guess Not. (Image: Marvel Comics)
This is where readers started to scratch their heads, but there was still one issue left. There's no way Peter Parker would make a deal with the devil, right? What message does that send children? Yes, Joe Quesada, the editor-in-chief of Marvel at the time, wanted to make Peter Parker single again. But he wouldn't force J Michael Straczynski to finish an award-winning run with a story so bad that the writer wanted to take his name off the project, right?
Joe Quesada Forced JMS to Finish Spider-Man: One More Day Despite the Author's Resistance
And your problem? Whoever drew that forehead. (Image: Marvel Comics)
Critics and fans tore Spider-Man: One More Day apart. However, IGN's Richard George summed up the problem best:
" could prove to be the best example of editorial influence gone horribly, horribly wrong…in trying to preserve the appeal of Peter Parker, Joe Quesada has actually managed to fundamentally undermine the character."
Now, as we kind of suggested above, the first two issues of OMD were pretty good, art issues aside. Everything fit with a Peter Parker desperate to save a loved one. But what's Peter Parker's whole deal? Something about power and responsibility? How does "let's make a deal with Mephisto" possibly reflect that ideal? As JMS said in an interview a few years ago, he loved writing married Peter, and he loved Aunt May, who "gave Peter his strength." In the first two parts of Spider-Man: One More Day, the pain is so palpable, it's like JMS himself was losing his dear Aunt May. But in the next two chapters, everything goes off the rails, to the point where the author said he wanted out. As he said:
"There's a lot that I don't agree with, and I made this very clear to everybody within shouting distance at Marvel, especially Joe Quesada… there was a point where I made the decision, and told Joe, that I was going to take my name off the last two issues of the OMD arc. Eventually, Joe talked me out of that decision because at the end of the day, I don't want to sabotage Joe or Marvel, and I have a lot of respect for both…."
Did Spider-Man: One More Day Have to End With a Deal With Mephisto? HELL (Pun intended) NO
There were other ways to undo the marriage. They could have gone with the mature storytelling idea of divorce, which Quesada thought was worse than MAKING A DEAL WITH THE DEVIL. It didn't even have to be a messy divorce. Some couples remain great friends after a divorce; they just realize they weren't right for each other. Peter and MJ could have been the same way. But the editor-in-chief was adamant that the marriage had to be undone by way of magic, even though he wanted to keep all of the stories canon, somehow. He made numerous attempts to explain how it all worked. He wrote 25 pages of answers to fan questions, and it still left more questions. For many Spider-fans, it's a decision that couldn't make sense, even in a universe where literally anything is possible.
Why Use Spider-Man: One More Day In the MCU or Spider-Man: No Way Home?
That's what happens when you take Strange's lunchbox. (Image: Marvel Studios)
Captain America: Civil War was very loosely based on the comic book event. Registration Act (or Sokovia Accords), disagreements, heroes fighting heroes. The core of the event was all there, and the Russo brothers' changes only strengthened the plot. But from what we can tell in the Spider-Man: No Way Home trailer, barely the core of One More Day remains. The point of OMD wasn't that Peter wanted his secret identity back; he wanted to save Aunt May. In No Way Home, he just wants his life to go back to normal. The stakes, as far as Peter and Stephen know, are also not as high. They aren't attempting to reverse death. Part of the deal in One More Day was that Spidey's identity would be a secret again. This seems to be the only part that remains, that we know of.
And, of course, there's no Mephisto – NO! Do not say, "but if they are using One More Day, they have to" or "But in WandaVision, they—" NO! We aren't going down that dark path again. It only ends in a Mephisto-sized hole in our souls. Spider-Man: No Way Home's version of One More Day doesn't need Mephisto. Firstly, Doctor Strange is much more arrogant in the MCU. He started out that way, and doesn't really lose that character trait despite his willingness to replace the Ancient One as the Sorcerer Supreme. In fact, arrogance is probably part of the job description there. And he's probably feeling pretty good right now after saving the universe. Doctor Strange was crucial to the plan that saved the MCU (or at least half). So, maybe he has reason to be arrogant.
Peter is much different in the MCU than where he was in his life during OMD. In Spider-Man: One More Day, he's an adult who should be able to make better choices. (An adult with an amassed 45-plus real-world years of continuity behind him). In No Way Home, he's still a kid in high school. Also, Strange probably feels somewhat responsible for Peter since the only way for his plan to work was that Tony – Peter's mentor and father figure – had to die. So the idea that he would want to help Peter, to make it up to him somehow, isn't too far-fetched.
Did They Keep Anything Else From Spider-Man: One More Day?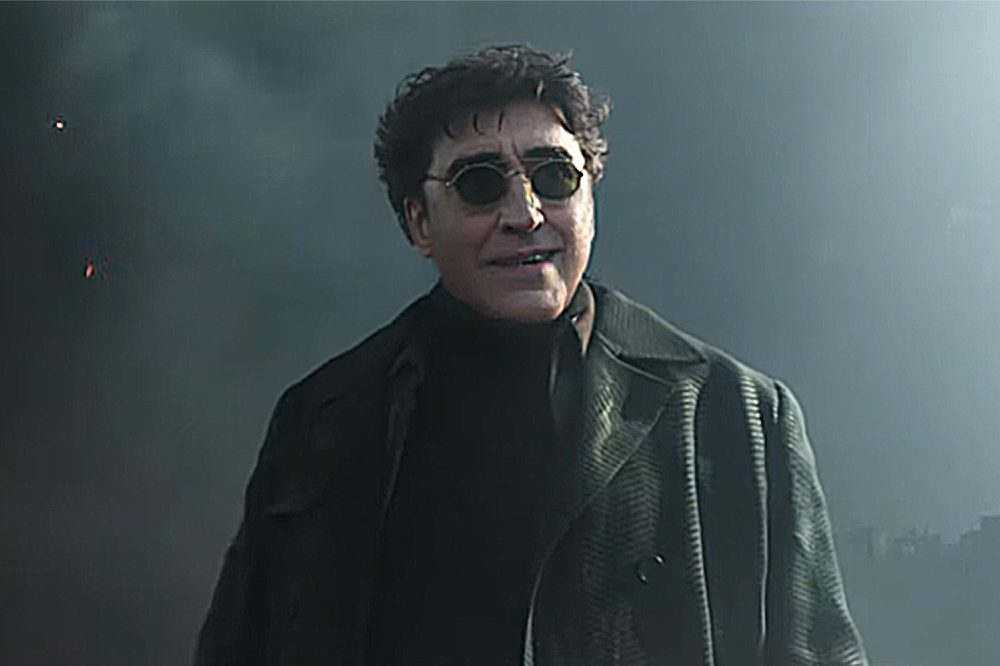 Doc Ock is not in OMD…thankfully. (Image: Marvel Studios)
Aside from casting a spell that would make the world forget Peter Parker was Spider-Man, there's no indication that anything else carried over. Obviously, his deal with Mephisto in Spider-Man: One More Day doesn't further break the multiverse after Sylvie's actions in Loki. They're also using the conceit – the spell – for, and this is a weird way to put it – a much more logical reason than the actual comic. When casting a magical spell that accidentally breaks the space-time continuum is more plausible than the original story, there's definitely a problem with that story.
Using any aspect of Spider-Man: One More Day is a bold choice, but Marvel Studios has a track record of improving upon the stories from the comics. They are really good at finding the emotional core of a story; whether it is something small like Scott Lang stealing the Ant-Man suit, or something massive, like Thanos erasing half the universe, they get to the heart of the story.
The problem with OMD, however, is that it has no heart. It's an editorial mandate. It tarnished JMS's Spider-Man run so badly that when Joe Quesada wanted to do a follow-up, OMIT (One Moment in Time), he ended up having to write and draw it himself. All the other stories they've adapted so far from the comics had something we could emotionally attach to. That makes Spider-Man: One More Day the first time they must take an emotionally empty story and give it a heart.
Spider-Man: No Way Home hits theaters on December 17th, 2021.
What do you think? A risky gamble or a brilliant move? Tell us below!
(Featured Image: Marvel Studios)
Roman Colombo finished his MFA in 2010 and now teaches writing and graphic novel literature at various Philadelphia colleges. His first novel, Trading Saints for Sinners, was published in 2014. He's currently working on his next novel and hoping to find an agent soon.
Doctor Strange
Doctor Strange in the Multiverse of Madness
J Michael Straczynski
Joe Quesada
Spider-Man
Spider-Man: No Way Home
Spider-Man: One More Day
Leave a comment