SDCC: DC Comics Brings Birds, Horror, Legions, and Wests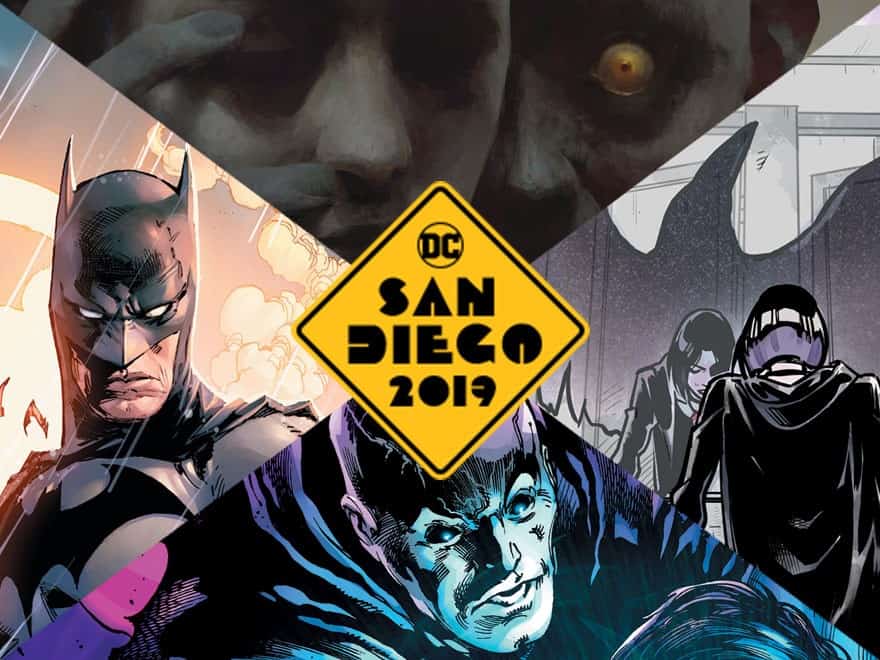 DC Comics is the first of the "Big Two" publishers to showcase their upcoming titles at SDCC (San Diego Comic-Con, in case that needed clarification). Of course, there's a lot to be excited for, especially if you're a fan of characters that don't get a big spotlight very often. Plus, Joe Hill revealed his six "Hill House" titles for his new DC line. 
Streamlining the DC Universe
One of Dan Didio and Jim Lee's major focuses at the SDCC panel was how DC Comics needed to establish the "connective tissue" of DC continuity. That is one of the reasons they shut down Vertigo and now have DC in front of all their remaining imprints: DC Comics, DC Ink, DC Zoom!, and DC Black Label. They also want to reduce the number of DC titles while increasing the diversity of the titles too. So, we won't go back to the times of nine different Batman books, and then the Bat-Family books. With a tighter grip on their universes, it'll be interesting to see how this connective tissue ties the heroes together more.
Wally West Wasn't Forgotten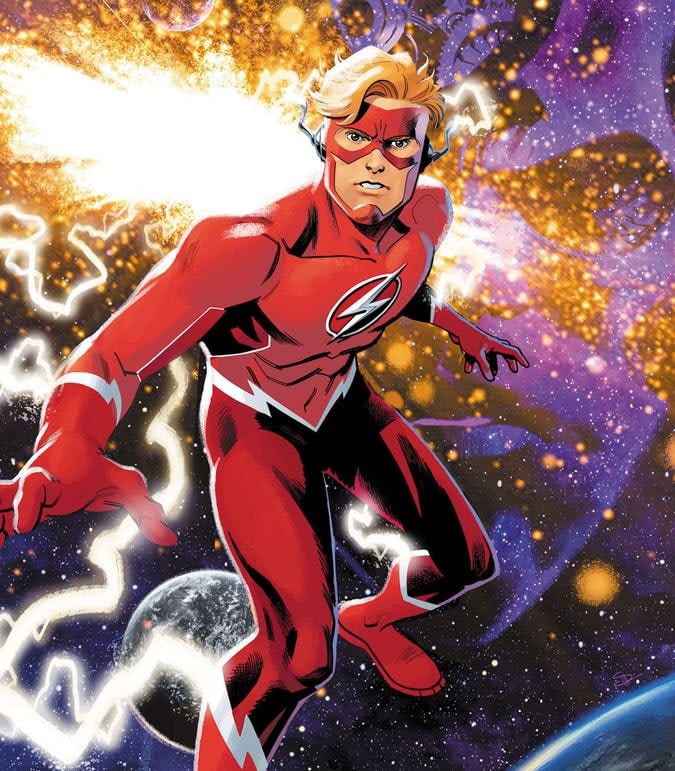 In DC Rebirth, Wally West returned to the DC Universe after being ripped from existence in Flashpoint's ending. Only, his family wasn't brought back with him, and he kind of lost his mind and killed nearly everyone in Sanctuary. He's in prison now, but his struggles are only about to begin. During their SDCC panel, DC Comics publisher Dan DiDio said that they're going to put Wally through the wringer in the upcoming mini-series Flash Forward. Written by Scott Lobdell and with art from Brett Booth and Norm Rapmund, the series will set up a major event starting in 2020. Spinning out of Heroes for Crisis, Flash Forward will "follow the man who called himself Flash on an adventure to find redemption in a cosmos that has fought so hard to destroy him."
Legion of Super-Heroes Gets a Powerhouse Creative Team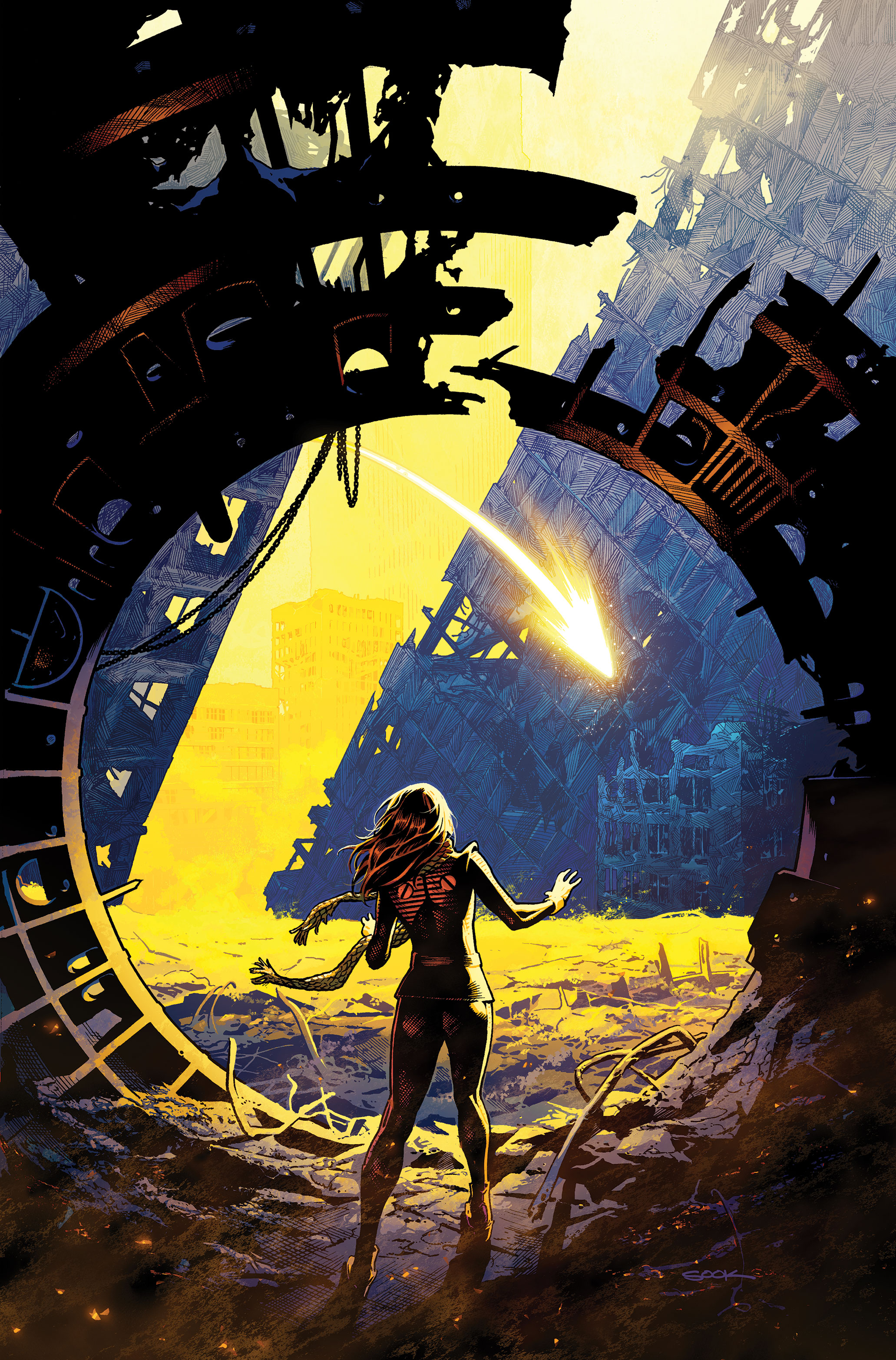 This September, we're getting the first issue in Brian Michael Bendis's two-part prelude to his upcoming Legion of Super-Heroes ongoing title. During the SDCC panel, DC Comics also revealed the artist joining the legendary Marvel writer: Jim Lee, a legendary Marvel artist. Lee is one of the artists in the prelude series, but he's a true die-hard Legion fan. In fact, the only art he has in his office is a Legion piece from Mike Grell. Though he's had countless hit titles, Lee is still most famous for his early 90's X-Men run. Having him and Bendis team up for DC title is like having George RR Martin and JRR Tolkien write a Star Trek movie.
The Birds are Back in Town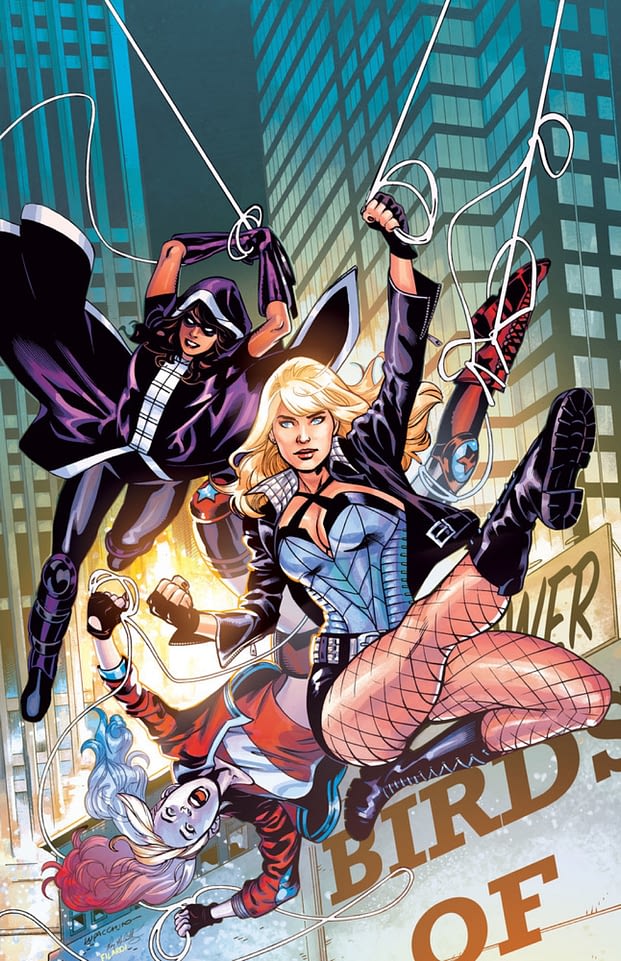 DC Comics announced this before their SDCC panel, but it's still worth mentioning. With the Birds of Prey movie coming out in just a few months, it shouldn't be too shocking that they're rebooting the comics too. Nor should it be shocking that the team will mirror the film: Huntress, Black Canary, and Harley Quinn. Sadly, Batgirl, a cornerstone of the Birds of Prey team, is nowhere to be found. But, under Brian Azzarello's pen, they'll take on a new villain, Las Esposas de la Muerte, which apparently means "the handcuffs of death." The art team is also impressive, consisting of Emanuela Lupacchino, Ray McCarthy, and Trish Mulvihill. Lupacchino is very excited to pencil the book, saying "Harley is shining with her craziness." The crazy clown girl shines on October 30th.
House of Hill
Though DC technically shut down their big imprints like Vertigo, they still have some pop-up lines under the DC banner, such as Gerard Way's Young Animal titles. The next small imprint is Hill House Comics, under the Black Label wing of DC Comics. At the SDCC panel, Joe Hill announced that there will be six titles, but he only named five—the sixth one is a mystery. The five he did announce are:
Plunge
By Joe Hill and art from Jeremy Wilson
Drilling for oil in the arctic equals Lovecraftian horror.
Dollhouse
By the team behind Unwritten, Mike Carey and Peter Gross!
The Low, Low Woods
By bestselling author Carmen Maria Machado and art from Dani
Small town Pennsylvania horror.
Daphne Bryn
By Laura Marks and art from Kelley Jones
The Omen in the age of gaslighting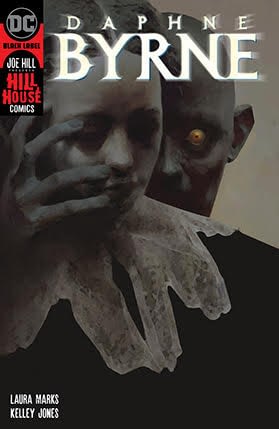 Basketful of Heads
By Joe Hill and art from Leomacs
A guy has a magical ax that keeps victims talking after he cuts off their heads.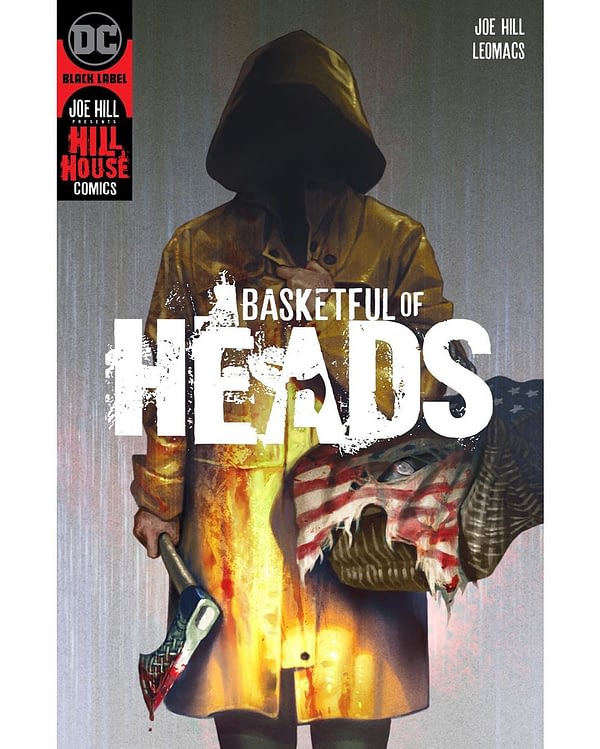 Hill describes his lineup as "Blumhouse" for comics. Maybe that's a hint that Jordan Peele is writing that sixth book?
Whatever it is, we'll be looking forward to it!
(Featured Image: DCComics.com)
Roman Colombo finished his MFA in 2010 and now teaches writing and graphic novel literature at various Philadelphia colleges. His first novel, Trading Saints for Sinners, was published in 2014. He's currently working on his next novel and hoping to find an agent soon.
Leave a comment