Robert Kirkman Hardcore Movie Coming From 'Kong Vs Godzilla' Director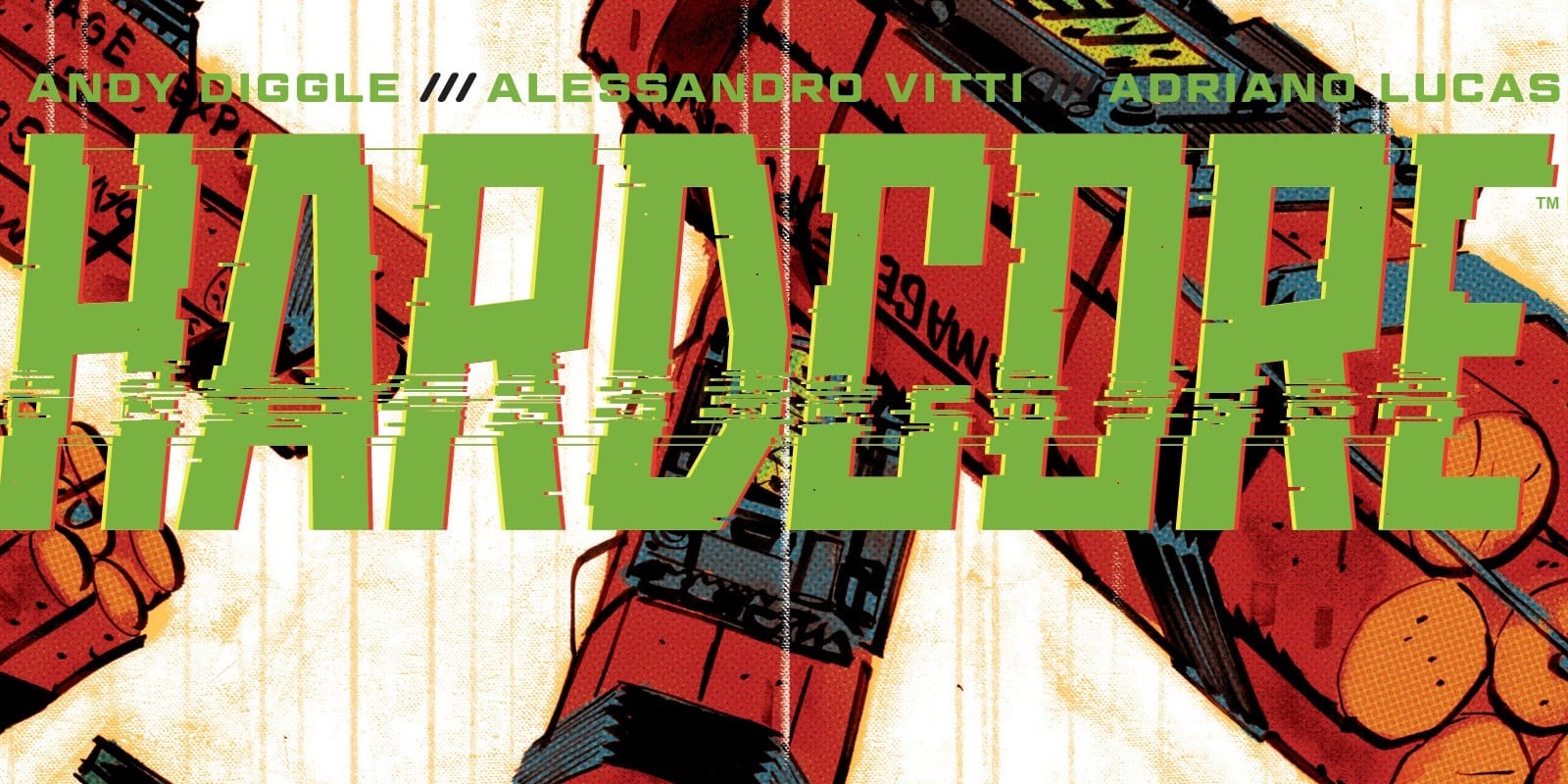 There are few comic writers with as much franchise potential as Robert Kirkman. His work includes the long-running Walking Dead and the Amazon renewed Invincible. But for the most part, his work has only been adapted for TV. One property – Thief of Thieves – became a video game. However, that's about to change. As The Hollywood Reporter recently announced, Kong Vs Godzilla director Adam Wingard will be directing the movie adaptation of Hardcore by Robert Kirkman and Marc Silvestri.
Hardcore is the Perfect Robert Kirkman Property to Adapt Into a Movie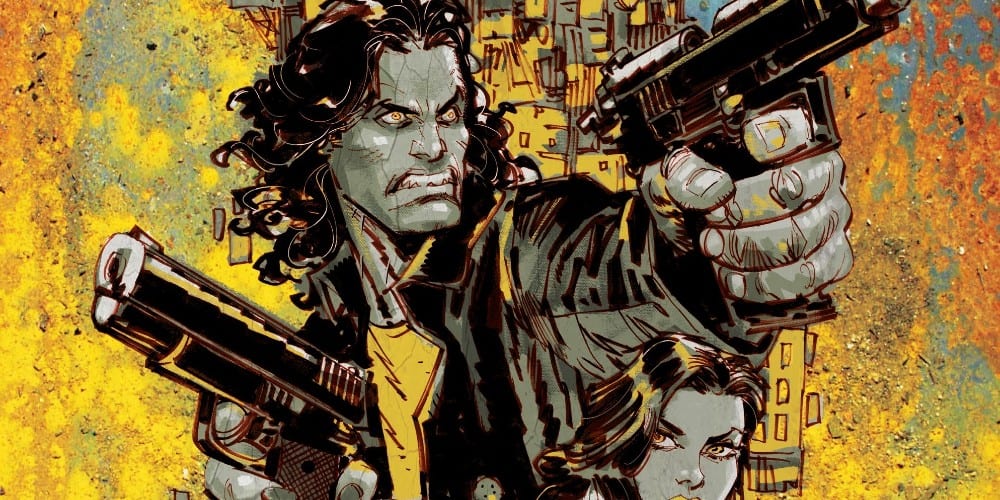 Two Guns = Super Hardcore! (Image: Hardcore #3, Skybound/Image)
Hardcore is just five issues long, so instead of spending years to truly capture the narrative of the comics, a feature film works much better. However, though a Hardcore movie is great for Robert Kirkman, it really shows just how much Hollywood wants to invest in Adam Wingard. As THR reports:
Wingard, who broke out with 2011's You're Next and went on to helm The Guest, Netflix's Death Note and 2016's Blair Witch, has a busy slate. He is also attached to Paramount's Face/Off sequel and an animated Thundercats for Warner Bros., while Legendary is eying him to continue its MonsterVerse to follow up the success of Godzilla vs. Kong, which has earned $432.3 million globally.
So, we should expect some big movies coming from Wingard over the years. Chances are that we'll see him helm a Marvel or DC property by the end of the decade.
Robert Kirkman Isn't the Only Creator who Deserves Recognition for the Hardcore Movie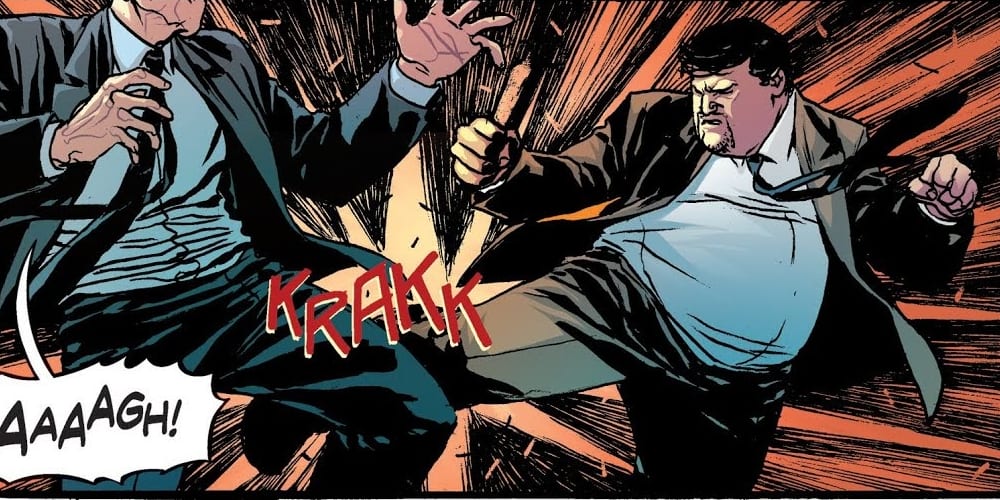 Think of this – Keanu Reeves, but he gains 200 pounds for the role and still kicks ass. (Image: Hardcore #1, Skybound/Image)
Though Robert Kirkman created Hardcore and wrote an outline for the movie, Andy Diggle was the actual writer of the book. For a while, Kirkman had the burden of too much success, and teamed up with other writers to bring him properties to life. He and Andy Diggle worked together a few times over the years. But whether or not Diggle has any hand in the movie, we don't know.
So, what is Hardcore about? Hardcore is a program that "can turn anyone—your neighbor, your co-worker, your spouse—into a human drone to get to targets normal soldiers can't." But things go wrong when one of the best soldiers gets stuck in someone else's body and has only a few days to figure out what happened.
Also, there's Hardcore Reloaded, so we already know there will probably be a sequel.
Now, what other Kirkman properties are left to turn into million-dollar franchises? Wait, the answer is obvious. The world is finally ready for Kirkman' masterpiece: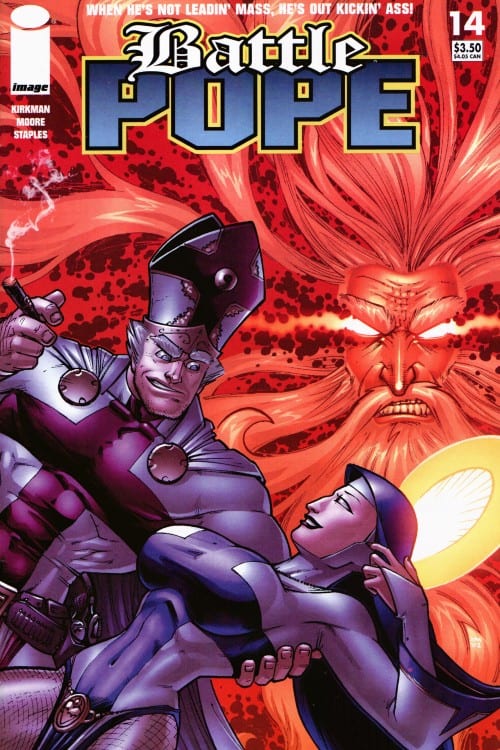 Anthony Hopkins is…BATTLE POPE! He can get in shape for it. (Image: Battle Pope #14, Skybound/Image)
(Featured Image: Hardcore #5, Skybound/Image)
Roman Colombo finished his MFA in 2010 and now teaches writing and graphic novel literature at various Philadelphia colleges. His first novel, Trading Saints for Sinners, was published in 2014. He's currently working on his next novel and hoping to find an agent soon.
Leave a comment