Rob Liefeld Is Getting In On The Deadpool 30th Anniversary Celebrations
Rob Liefeld is best known for his help creating Deadpool and Cable. As luck would have it, the two have some incredible run-ins over the course of historic Marvel runs. Liefeld spends much of his time now working on his podcast, Robservations With Rob Liefeld, which many fans enjoy thoroughly. In a 5-episode run, Rob Liefeld is going to celebrate all things Deadpool for the character's 30th anniversary. The Rob Liefeld Deadpool love is going to continue into 2021 as well. The artist and writer will contribute 30 covers for Marvel in the new year. If anyone deserves this sort of celebration, then it's Deadpool. Overall, the antihero is one of Marvel's most beloved figures in comics and pop culture.
Rob Liefeld is Celebrating Deadpool Turning 30 With Podcast Run and Work on Marvel Covers in 2021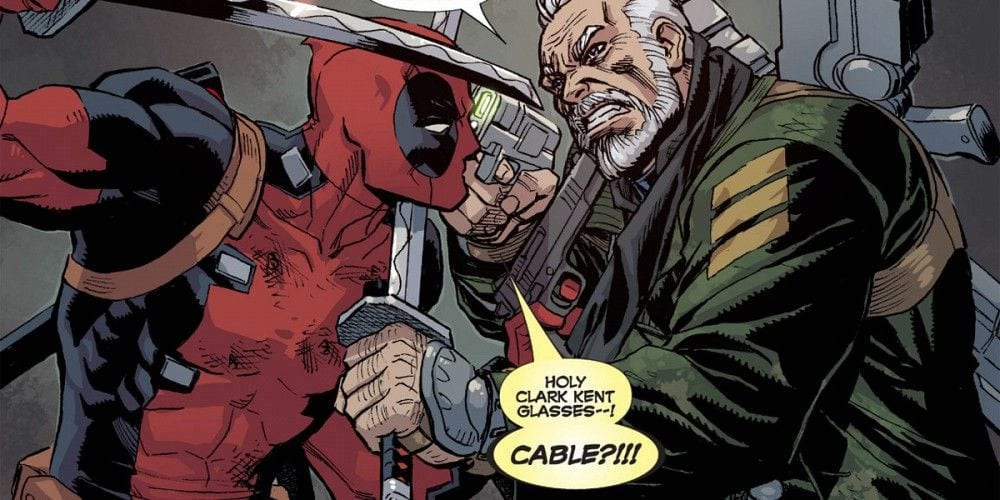 Image Credit: Marvel         
Deadpool is a character many mainstream comics fans know well. The diehard fans can list some of his most iconic runs. Of course, some also just know the character from the films starring Ryan Reynolds (speaking of which, read here about deadpool 3 pre-production). Nobody knows the character better than Rob Liefeld. Liefeld helped to create Deadpool for Marvel 30 years ago and the Merc with a Mouth persisted ever since. The writer and artist is going to celebrate 30 years of the iconic antihero with two major projects in the new year.
Firstly, a 5-episode podcast run will detail some untold stories of the character's creation. Liefeld, in an interview with the Hollywood Reporter, even said he's held some stories back since launching his podcast, Robservations With Rob Liefeld, in January. Overall, the behind-the-scenes stories are going to be a ton of fun for diehard fans old and new. Secondly, Liefeld is returning to Marvel to work on 30 Deadpool covers in 2021. He'll also write and draw a section of Deadpool Nerdy 30, a collection of Deadpool stories from various writers and artists.
If you're excited for what Liefeld has on the way for Deadpool's 30th, then let us know what you're most excited about in the comments! I'm sure more surprises are on the way from Marvel in 2021, but this is a great start!
Featured Image Credit: Marvel
Taylor loves to play video games in his spare time. He has two degrees in Political Communication and wrote his thesis on Marxism and the exploitation of college athletes. In his spare time, he loves spending time with his wife and two Toy Australian Shepherds. He's always got headphones in, and he's a diehard Cubs fan.
Leave a comment