Return Of Michael Keaton As Batman, Shown In "The Flash" Footage
The comeback of Michael Keaton as Batman is here! We have seen many Batmen before, but not all of them were able to wear again the Dark Knight's suit.
Attendees of CinemaCon were up for a huge surprise with the footage of Andy Muschietti's The Flash. The footage centers around Ezra Miller's The Flash, recruiting Keaton's Batman.
Michael Keaton As Batman: The Comeback
The footage shows Barry Allen running back in time to see his mother's death. In one scene, Barry Allen founds a secret bookshelf door that leads to a room full of Batsuits.
Later on, The Flash and Supergirl, played by Sasha Calle, asks Batman to join in their adventure. This is a hint that, like other superhero movies, DC has finally tapped into its own multiverse. We have no solid grasp of the movie's storyline, but we know that The Flash's iconic Flashpoint heavily influences it.
In one scene, Barry asks Bruce Wayne, "Are you ready?" The camera shows Michael Keaton as Batman donning a long grayed hair and a beard, standing in front of seven Batsuits. The Batsuits are variations of his classic 1989 The Batman film.
Bruce then replies, "You wanna get nuts? Let's get nuts!" And, of course, that was a nod to his iconic line in his 1989 film. With such a short response, we already have a vista of how Michael Keaton as Batman is this time around!
Keaton's Batman Is Here Once More
Based on what we have so far, Keaton's return is a pivotal element in the movie. Additionally, it is no Batman film if it has no action scenes. Thus, it's exciting to see his Batman back into action, and we can witness new weapons and the like.
Speaking of Batman's arsenal, the footage also shows a glimpse of Batman's motorcycle. Batman's motorcycle was a huge deal, mainly popularized by Christian Bale's Batman. Keaton's Batcycle appears to be as large as Bale's, except for having two wheels in front.
Aside from the return of Michael Keaton as Batman, we're also expecting to get to see other DCEU characters from the past. Fans expect Michael Shannon's return as General Zod. With his comeback, we can look forward to seeing Henry Cavill's Superman as well.
Reports suggest too that Ben Affleck's Batman will also be in the show. We have yet to see him in future trailers for the film, but it is a huge possibility. Seeing previous Batmen in one frame will surely blow everyone's mind away.
The future of "The Flash" movie and Ezra Miller in DC
Not so long ago, DC and Warner Brothers moved the dates for their upcoming movies. These affected Aquaman 2, Dwayne Johnson's Black Adam, DC League of Super-Pets, and The Flash. The Flash was initially set for November 2022 but shifted to June 2023. This caused a delay for us to seeing the return of Michael Keaton as Batman.
Last month, the police apprehended The Flash's lead actor, Ezra Miller. While that case was later on dropped, another problem arose. Earlier this week, authorities arrested Miller yet again for public disturbance. These troubles caused by Miller made a dent in The Flash's schedule.
Since Miller's debut as Barry Allen, he has already portrayed The Flash in three movies. DC executives have no concrete plans on whether they'll include Ezra Miller in future movies. But even if they won't include Miller for succeeding films, the scarlet speedster is here to stay. After all, there are many The Flash in the multiverse.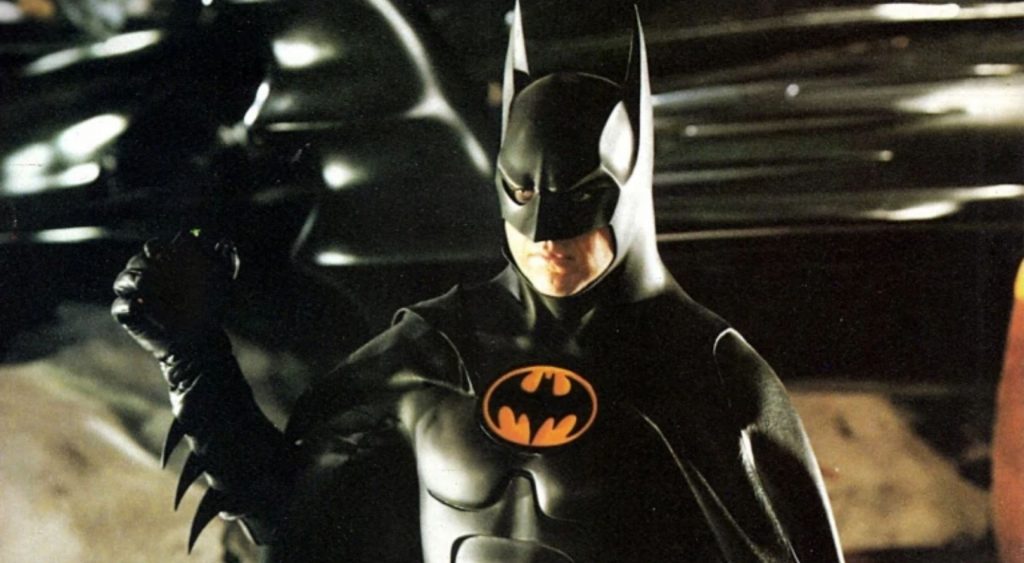 Warner Bros. Pictures
While there are troubles around The Flash movie because of Miller's actions, fans are still waiting for this movie's release. But many DC fans are rather highly expecting to see Michael Keaton as Batman once again.
For sure, The Flash movie is something to look forward to. And the footage shown at CinemaCon gave us a short peek at what we'll see a year from now.
Paul is many things. He's a fan of anime, superheroes, and everything in between. He dedicates his downtime to annoying the heck out of his cats and dog.
Leave a comment