New LGBTQ Superhero Somnus Gets His Debut In The Upcoming Marvel Pride Anthology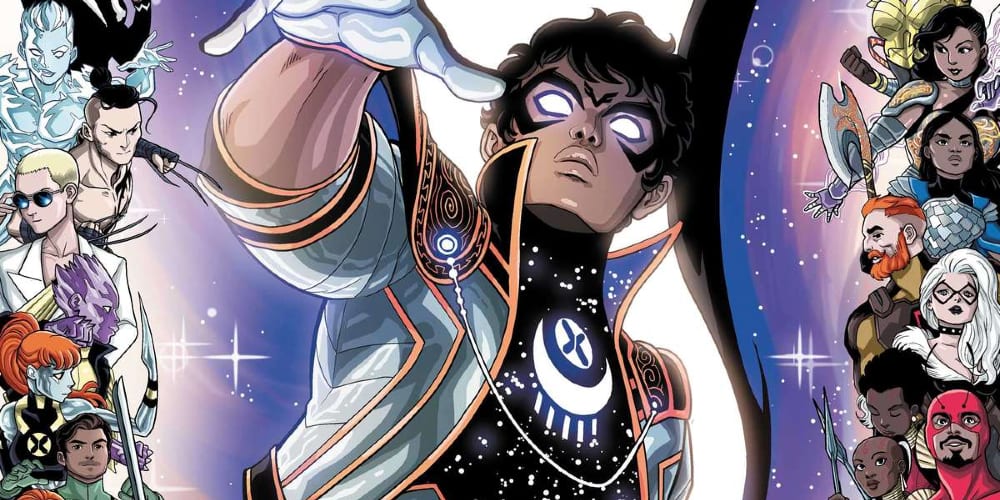 One of the most used arguments against changing the race, gender, or sexual identity of a superhero is that it would be better to make new characters. That's a marvelous (no pun intended) idea, but it's also naïve. Legacy characters sell, even when there is an entirely different person under the mask. New characters have a hard time selling. Even beloved legacy characters have trouble, like Gambit, Martian Manhunter, and Moon Knight. The only big success story of a new character taking off is Kamala Khan, but she still has a legacy name: Ms. Marvel. For instance, a few years ago, the time-displaced Jean Grey accidentally revealed that Ice Man was gay. Fans both for and against the change used this argument up. But now, Marvel is indeed introducing a brand new LGBTQ superhero, Somnus, and he'll hopefully be the next Ms Marvel.
Why Right Now is the Best Moment for a New LGBTQ Superhero, and Why they Need to Be Somnus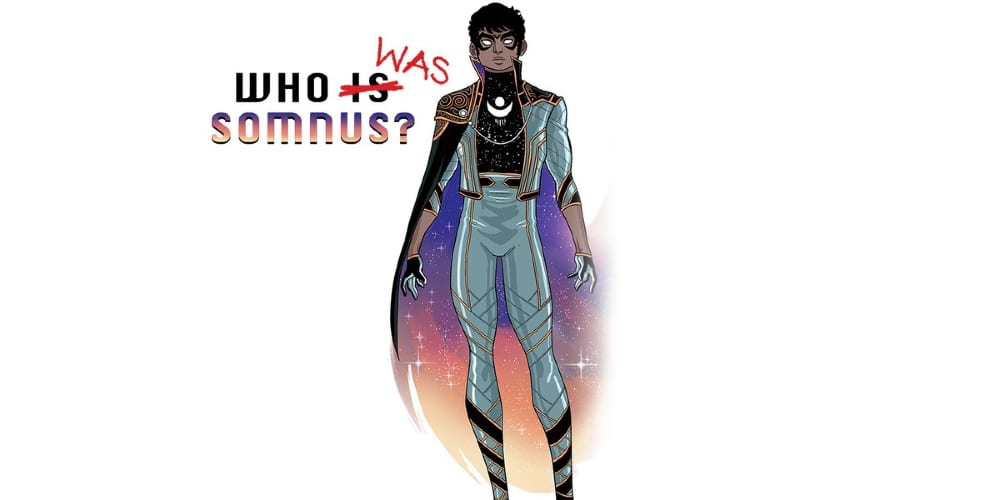 Sometimes a new character still comes out of the past. (Image: Marvel Comics)
In the last decade, a lot has changed for the LGBTQ community – for better and worse. For instance, it was only seven years ago that the US Supreme Court struck down any laws making same-sex marriage illegal. But as society took one step forward, their other foot was still dragging. More conservative politicians and spokespeople started speaking out against Transgender people around the world. Unfortunately, that included JK Rowling and her transphobic novels. However, there is still more progress happening than problems preceding, and that's just one reason Somnus, the new LGBTQ superhero, is perfect for today.
Somnus is Joining the Best Franchise in Comics Right Now
But it's not just the best time culturally for a new character. Currently, there is a storyline happening at Marvel that fits this debut: Reign of X. That's right, not only is Somnus a new LGBTQ superhero, he's a new X-Men character! As Somnus's co-creator Steve Orlando said in Marvel's announcement:
"Somnus, Carl Valentino, is inspired not only by my own family history, but by my experiences with past generations of LGBTQ+ folks from across the country, people I wouldn't have met without comics. While there is still plenty of work to do, we've also come a long way as a community. Somnus is a chance to explore how my own late queer relatives may have felt, living in more prejudiced times.
He's also a chance to celebrate past generations as a whole and acknowledge the strides we've made that they may not have lived to see. And with the Krakoan era being one of relative utopia for mutantkind, Somnus will bring a fresh perspective, and respectful gut check, to the young mutants of the present who may not know just how hard some had to fight for all mutants have achieved. Within the story and without, Somnus will be a new, complex character carrying a message of respect, power, and vision."
Who is Somnus, the New LGBTQ Superhero?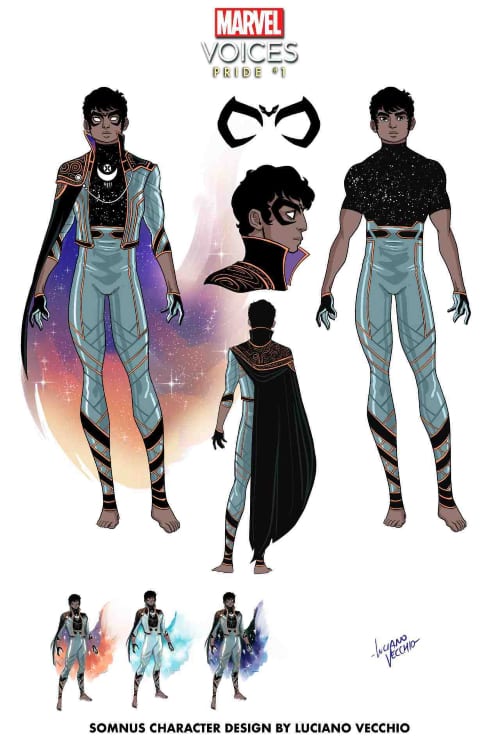 Absolutely beautiful designs. (Image: Marvel Comics)
Somnus, for those who know their Roman mythology (that's ancient Rome, not the mythology of this article's author), Somnus was the god of dreams. He worked like a creepy version of Sandman, using his thousands of sons to enter a sleeping person's mind and take various forms. But that's not quite how Marvel's Somnus's powers work. Instead, Somnus is "a mutant who had an extraordinary impact on an X-Man long ago. Somnus' powers give him total control of people's dreams, but he was never able to follow his own. Now, Somnus is given a second chance at life, and he's determined to make the most out of it on the thriving mutant nation of Krakoa!"
Artist Luciano Vecchio might be the most excited of all the creators. "MARVEL'S VOICES: PRIDE is ticking so many dream assignments for me! On top of doing the cover, a frame variant, and a story that I got to write myself, I also got to design a new queer character," he said in the Marvel announcement.
Hopefully, one day soon, Somnus will already be popular enough to get his own MCU movie or Disney+ show. For example, like Ms Marvel and Ironheart have. Because it isn't just that he's a new LGBTQ superhero; it's that Somnus looks like an awesome character.
What do you think of Somnus? Also, here's a look at the full cover: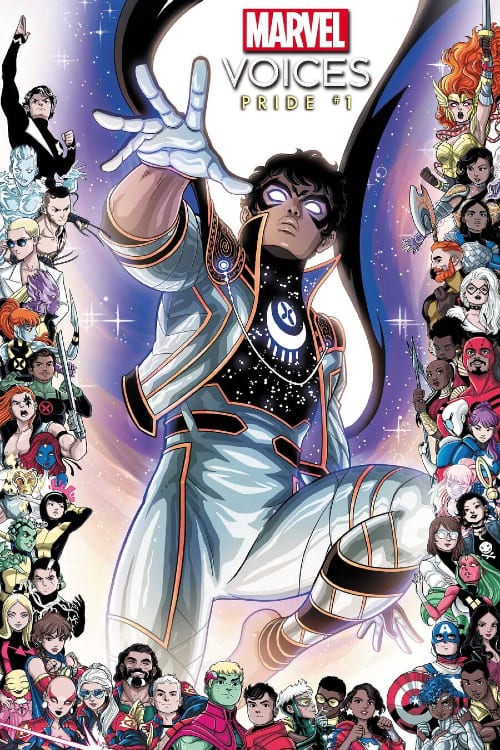 (Image/Featured Image: Marvel Comics)
Roman Colombo finished his MFA in 2010 and now teaches writing and graphic novel literature at various Philadelphia colleges. His first novel, Trading Saints for Sinners, was published in 2014. He's currently working on his next novel and hoping to find an agent soon.
Leave a comment