New Batman Creative Team – Jorge Jiménez & Daredevil's Chip Zdarsky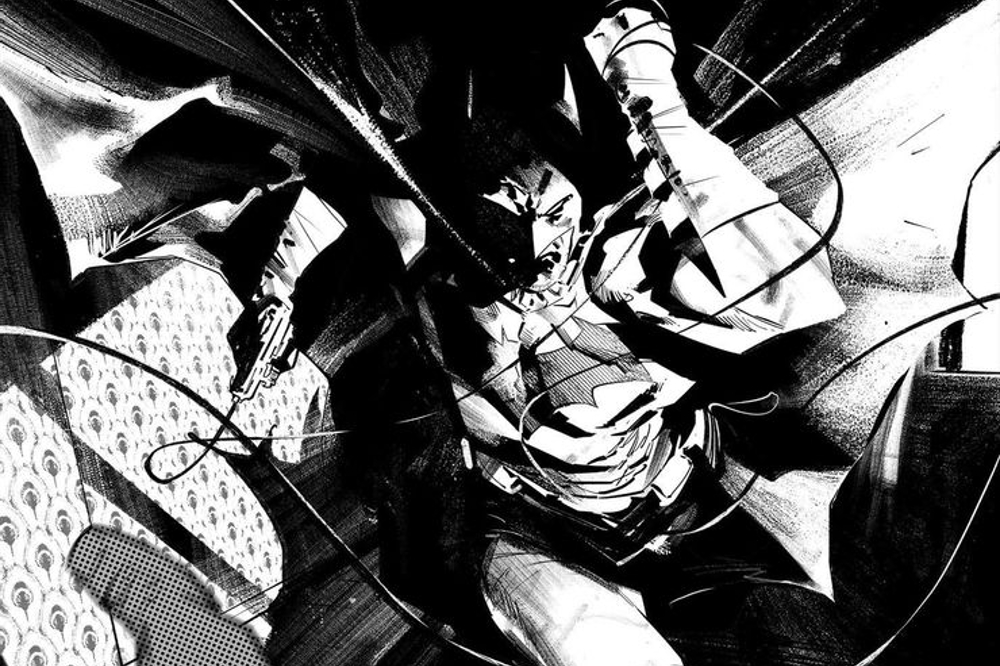 It must be good to be Zdarsky right now. His run on Daredevil is about to start anew after the events of Devil's Reign, the series that has Kingpin running for President. And it's been a great run so far. Daredevil is one of the two greatest street-level, Noir-inspired characters ever made, second only to Batman. Well, as DC Comics recently announced, Chip Zdarsky will be part of the new Batman creative team, along with artist Jorge Jiménez. Is that even allowed? Will Zdarsky have to give up the Devil for the Bat? And what are his plans for Batman when he and Jiménez take over with issue #125? If his work on Daredevil is any indication, Batman is in for some hard(er) times.
What Does the New Batman Creative Team of Jorge Jiménez and Chip Zdarsky Plan for Bruce Wayne?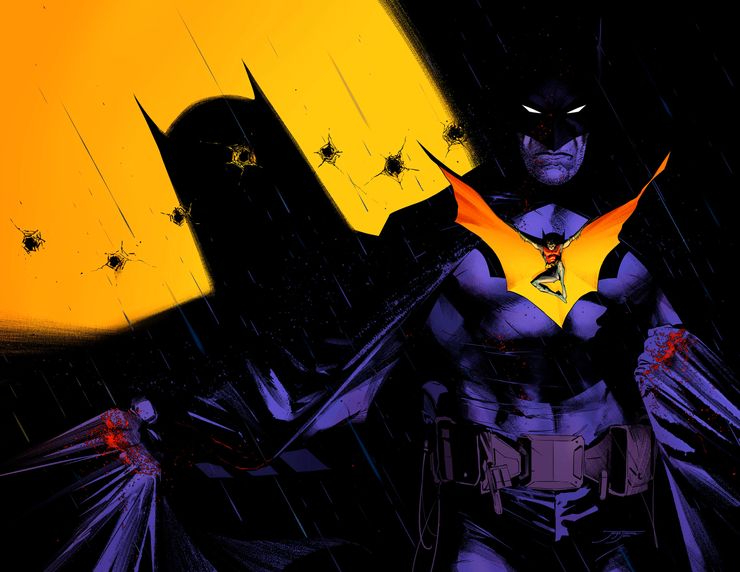 (Image: DC Comics)
When Zdarsky took over Daredevil, Matt Murdock was recovering from being hit by a truck while saving a kid. Cliché, maybe, but it's very similar to the incident that blinded Murdock when he was a kid. That was Charles Soule's way of signing off the title. When Zdarsky took over, he took Murdock to one of his darkest eras. Trying to get back into the hero business too early, Daredevil accidentally killed a man. Things just got more complicated from there. This is how Zdarsky steered the creative team for Daredevil, but it also tells us how he'll approach his new Batman responsibilities.
And the creative team of Zdarsky and Jimenez are introducing a new Batman villain, one that might make Joker look like a reasonably minor threat: Failsafe. Let's look at this like an SAT question.
Failsafe is to Batman as ______ is to Superman.

A. Mister Mxyzptlk
B. Bizarro
C. Mongul
D. Doomsday
Answer: the worst possible scenario. D, for Doomsday. "When DC approached me to write Batman, I immediately thought about things that could really challenge the character mentally, physically, and in terms of his relationships," Zdarsky told ComicBook.com. "Failsafe is his Doomsday. When I started mapping out the story I got really excited about where it could take the title."
Now That Chip Zdarsky is Part of the New Batman Creative Team, What Happens to Daredevil?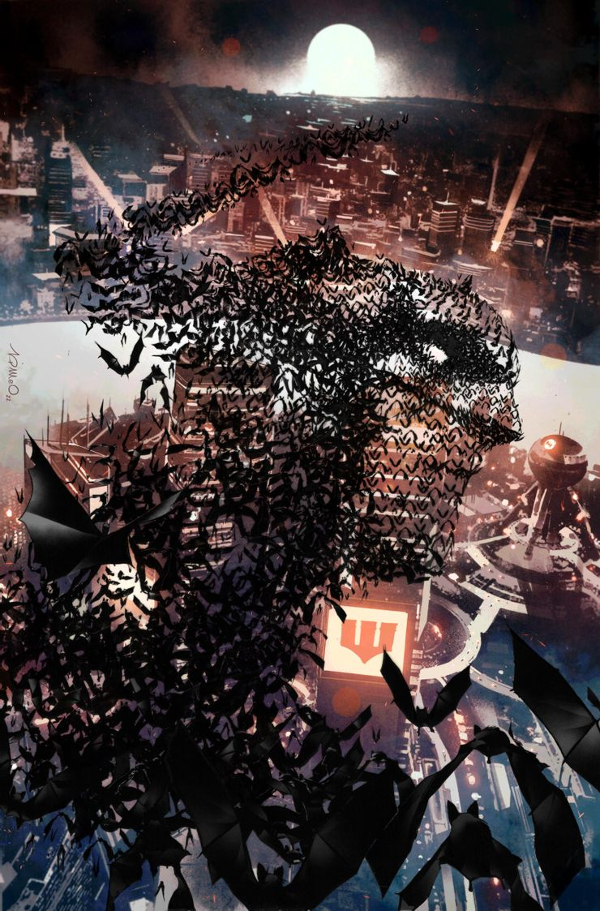 (Image: DC Comics)
As a fan of Zdarsky's work on Daredevil, I had mixed feelings about the announcement of the new Batman creative team. For a comic book writer, getting Batman is like…getting Batman. There isn't really a higher honor than that. It's one of those "can't say no" scenarios. But thankfully, Zdarsky is a free agent and can write for both companies. However, as he said on his Substack:
"And also, for anyone asking, yes I'm staying on Daredevil! I love that book and Marco and I are in a pretty grand home stretch right now. But, hey, maybe Marvel will fire me? Maybe they know that a writer doing both Daredevil and Batman at the same time could open up a 'gritty-ninjaesque-white-dude-with-stubble-and-tragedy-on-a-gargoyle-in-the-rain' wormhole in the space-time continuum and destroy all of reality? We'll see! At least we know who is first in line for a Batman/Daredevil crossover now. Suck on that, Bendis!!!"
So, there you have it. Daredevil is in…well, not safe hands as Zdarsky put him through the wringer a few hundred times, but in a good writer's hand. And we can look forward to his run on Batman too, and whatever horrors the new creative team will put him through.
Batman #125, "Failsafe" Part One, will be in stores and available digitally on July 5th, 2022.
He is already part of the Daredevil creative team, and now he has a new gig on Batman…I congratulate you, Chip, but I am high-key envious of you too.
(featured image: DC Comics)
Roman Colombo finished his MFA in 2010 and now teaches writing and graphic novel literature at various Philadelphia colleges. His first novel, Trading Saints for Sinners, was published in 2014. He's currently working on his next novel and hoping to find an agent soon.
Leave a comment