What Monthly Marvel Comics You Should Read this December 2020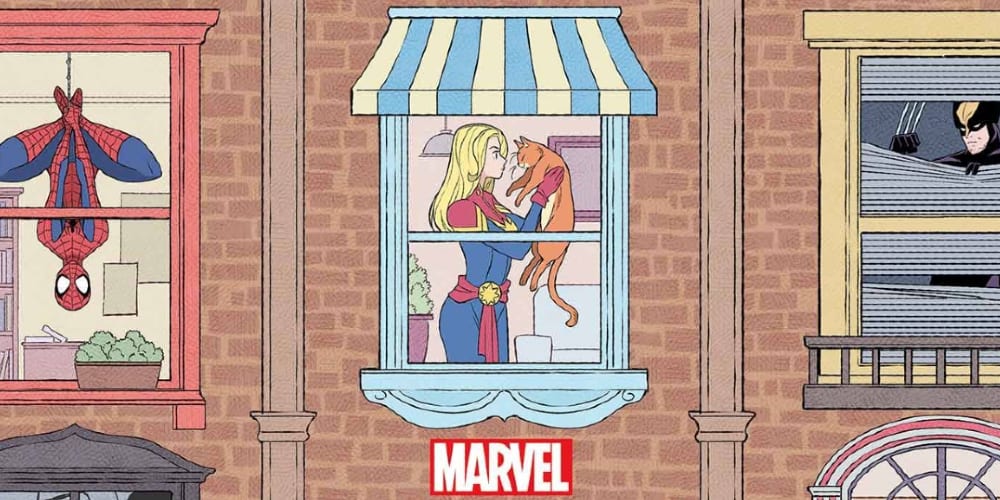 With X of Swords ending, you might feel an emptiness where there was once almost too much happening. Not to worry, though. Marvel has a new event starting this month: The King in Black, a venom event that Donny Cates has been building to for years. But since it's such a big event, we'll cover that elsewhere. Instead, for this December edition of monthly Marvel Comics you should read, we'll take a look at three other titles. Here are our picks:
SWORD #1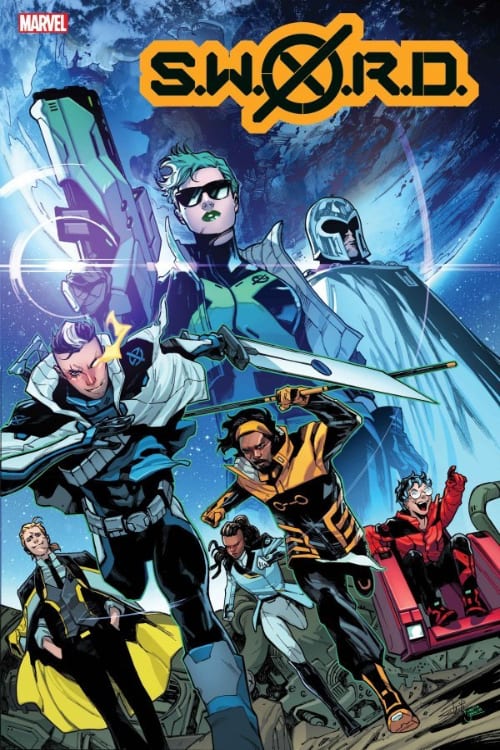 (Image: SWORD #1, Marvel Comics)
This debut is pretty unique. Major events usually spawn a few new series, but Empyre and X of Swords only have one—and it's the same one. SWORD bridges the gap between the major events the Avengers, Fantastic Four, and X-Men all faced in recent days. Come to think of it; the X-Men prevented an invasion while the Avengers failed to prevent one and had to expel one. And that is the point. In Empyre: Aftermath, Agent Brand blew up on the Avengers and stormed off. Now, she's with the X-Men, who have recently resurrected SWORD. If you want to know where things are heading, you should read this new monthly series from Marvel Comics, starting with #1 this December.
Writer: Al Ewing
Artist: Valerio Schiti
Release Date: December 9th
Official Solicitation:
ONE GIANT LEAP FOR MUTANTKIND! The Mutant nation of Krakoa has quickly become a major force on the world stage…but why stop there? Krakoa has relaunched the Sentient World Observation & Response Directorate—a fully independent organization dealing with all things extra-terrestrial on behalf of all of Earth. Al Ewing (GUARDIANS OF THE GALAXY) and Valerio Schiti (EMPYRE) bring us the tale of Mutantkind looking to do for the galaxy what Krakoa did for the planet.
Avengers #39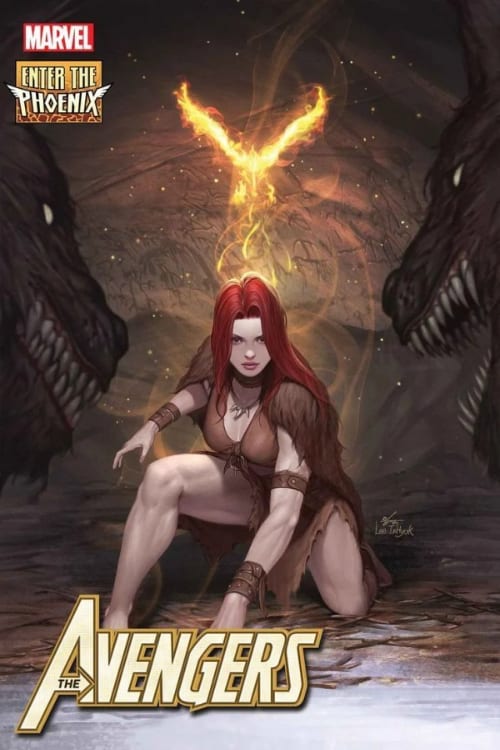 (Image: Avengers #39, Marvel Comics)
Speaking of Avengers and X-Men narratives colliding, we have the return of one of the X-Men's worst nightmares: the Phoenix force. Only this time, it wants nothing to do with Jean Grey. Instead, it wants a new host. Now, the storyline is a little too familiar. The phoenix is going to make a bunch of Marvel characters fight in a tournament to see who is worthy of being its host. We just had an epic tournament in X of Swords, so readers may be a bit exhausted with that idea. But this December issue of the monthly Marvel Comics series you should definitely read. Why? Because we are getting the prehistoric Avengers again, this time dealing with the Phoenix for what might be Earth's first encounter.
Writer: Jason Aaron
Artist: Dale Keown
Release Date: December 9th
Official Solicitation:
ENTER THE PHOENIX, PROLOGUE

In the harsh, primordial world of One Million B.C.E., early humans who are different are left in the Burnt Place to die. But one young girl whose only crime was being born with red hair finds something else entirely in the place of bones and ash—something that will change human history forever.
Ghost Rider: Return of Vengeance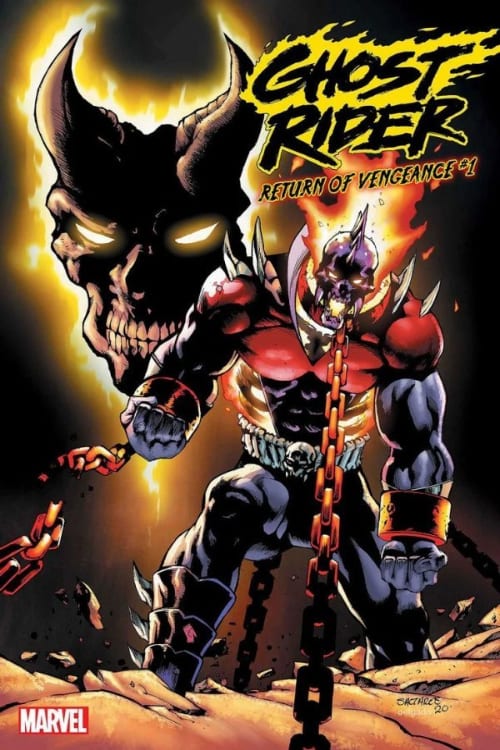 (Image: Ghost Rider: The Return of Vengeance, Marvel Comics)
Vengeance was one of the most popular villains in the 1990s. However, he only appeared in Ghost Rider from 1992-1997, and hasn't been seen since. But that doesn't mean he doesn't have a fan base still—and after 2 decades in Hell, Howard Mackie and Javier Saltares are teaming up again to bring back the most X-TREME spirit of vengeance that ever existed. If you are a fan or just getting to know Michael Badilino (yeah, that's his actual name), this is one of the monthly Marvel Comics you should read this December, even if it is just a one-shot.
Writer: Howard Mackie
Artist: Javier Saltares
Release Date: December 30th
Official Solicitation:
THE ONE YOU'VE BEEN WAITING FOR – THE RETURN OF VENGEANCE!

MICHAEL BADILINO was a bad dude in life…and that landed him in Hell. But not just any old rung of Hell, a layer so deep it's reserved for those special enemies of Hell – one where a former SPIRIT OF VENGEANCE may suffer for all eternity! But eternity is too long to keep down the one who takes the name of VENGEANCE!

Fan-favorite GHOST RIDER creators Howard Mackie and Javier Saltares return to the saga of the Spirits of Vengeance in an all-new tale as Vengeance brings his own brand of hellfire back to the Marvel Universe!
And that's it for us! So, what monthly Marvel Comics do you think we should read this December? Likewise, who out there is reading King in Black? It looks like it could rival X of Swords in epicness. I mean…SYMBIOTE DRAGONS!
(Featured Image and 4th suggestion: Heroes at Home, Marvel Comics)
Roman Colombo finished his MFA in 2010 and now teaches writing and graphic novel literature at various Philadelphia colleges. His first novel, Trading Saints for Sinners, was published in 2014. He's currently working on his next novel and hoping to find an agent soon.
Leave a comment