Who Is She-Hulk An Introduction To New Series Characters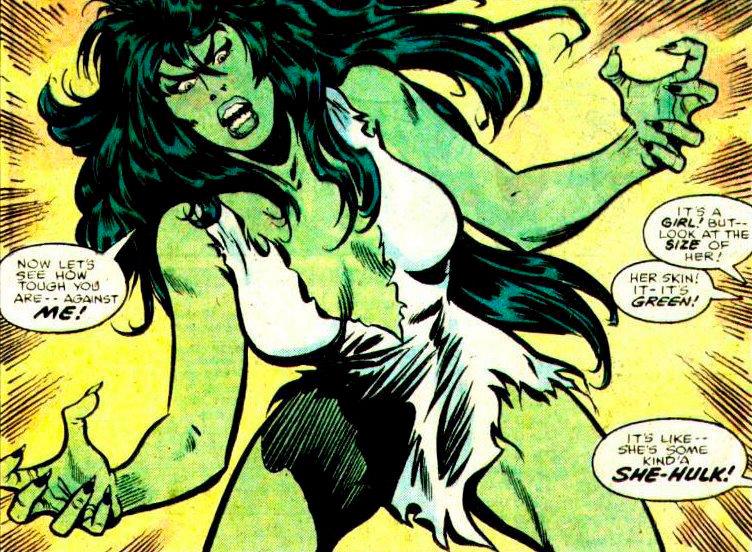 Marvel Studios continues to delight fans with new content. Now with Disney+, they are bringing high-quality series. In this article, we will discover who is She-Hulk. It will feature several cameos, where Jennifer Walters, called She-Hulk, becomes the Hulk when she comes in contact with the radioactive blood of her cousin, Bruce Banner.
Actress Tatiana Maslany plays She-Hulk, and if you did not know who she was, do not worry. Until recently, this character was partially unknown to the general public. However, she has jumped into the limelight thanks to the new series that premiered on Disney+.
This superheroine comes to us with a lot of humor and jokes for that permanent transformation that leads her to break the fourth wall. Although the effect she brings us is not exactly like the Hulk, her version is interesting enough to make a series about her.Who Is She-Hulk An Introduction To New Series Characters
Who is She-Hulk?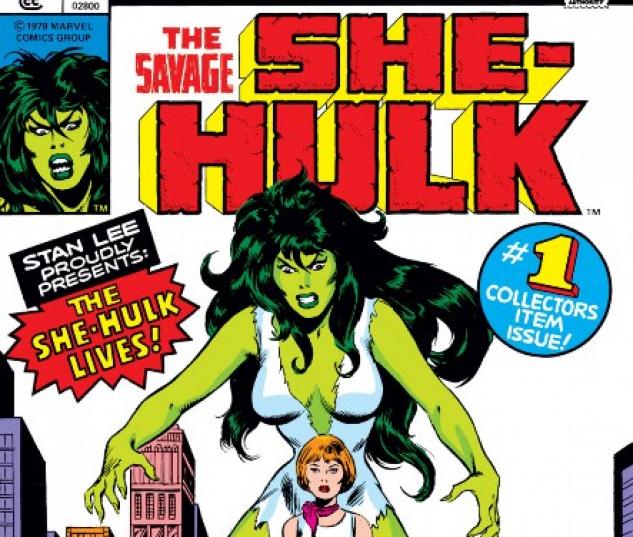 Image: Marvel Comics
She-Hulk is another of the fictional superheroines of American comics published by Marvel Comics. From the hand of Stan Lee and John Buscema was given via Jennifer Walters, who first appears in the comics with Savage She-Hulk #1 in 1980.
Walters is a lawyer who, after an injury, receives a blood transfusion from her cousin Bruce Banner, who unknowingly has radioactive blood, contaminating her and turning her into a version of the Hulk.
This character, She-Hulk, becomes a powerful and green-toned version of the Hulk but maintains her particular personality, retaining some of her intelligence and great emotional control without being exempt from outbursts of anger, becoming much stronger when she becomes furious.
This superheroine is presented to us, although it is true with a less monstrous appearance than the Hulk, she has an Amazonian style that makes her very attractive and, at certain times, irresistible to her opponents.
Origin and Biography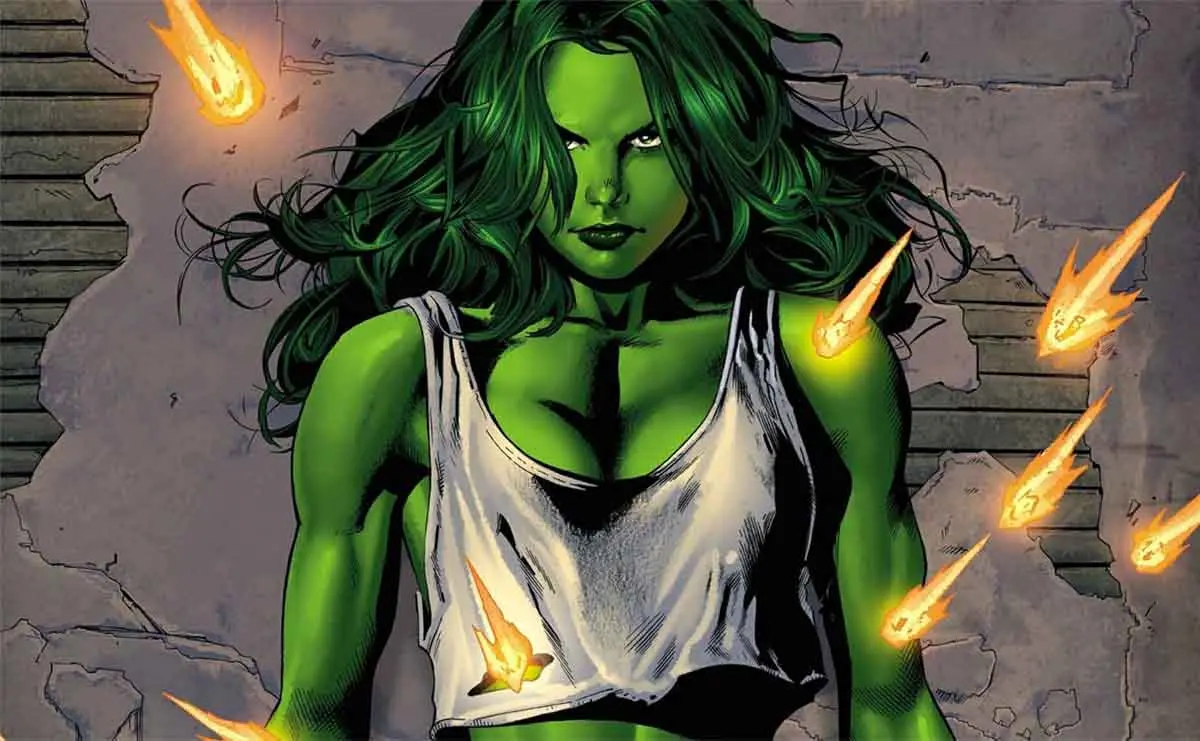 Image: Marvel Comics
Jennifer Wars is the shy cousin of Bruce Banner, daughter of the sheriff of Los Angeles County, William Morris Walters and Elaine Walters. The latter suffered a tragic car accident when Jennifer was barely 17. 
Jennifer is shot and seriously wounded in an operation of her father against Nicholas Trask's operatives. At that time, her cousin Bruce Banner was visiting the city, and since there were no donors of her blood type and DNA, he donated to her. 
Due to her radioactive blood and Bruce's anger, Jennifer is transformed into She-Hulk, acquiring a green-skinned appearance and particular abilities and powers that she developed little by little.
Before World War Hulk
Before World War Hulk, She-Hulk has a lot of activity with the Fantastic Four, joining for a while, after this to The Avengers. We see her alongside several superheroes fighting, such as Spider-Man, defeating the villain Headmen, then she becomes an assistant district attorney and begins her work in New York City. There he meets Louise "Weezie" Grant Mason, who was a superheroine of the golden age of comics.
After those struggles and affiliation groups against villains, Jennifer Wars practices law full-time in the superhuman law division of Goodman, Lieber, Krtzberg & Holliway, a New York firm, but she must maintain her human appearance while working at the firm.
During her practice as a litigator, she feels very comfortable feeling both Jennifer Wars and She-Hulk, realizing that she has much to offer the world with her two facets. In fact, she understands that the skills and strength she acquires as Jennifer, strengthen She-Hulk, exponentially increasing her powers.
After World War Hulk
World War Hulk ended, and Jennifer was brought before what was called the Living Tribunal. At that time, she was asked to weigh her universe against a new and better version of "cosmic trophy wife", which was described by Walters as "a supreme universe". Here begins a kind of introduction of various universes or metaverses.
A whole stage where Jennifer Wars and She-Hulk act fighting villains and defending whoever needs it, developing several adventures that make her, not in vain, have many fans acclaiming her exploits.
Secret Wars and The Fantastic Four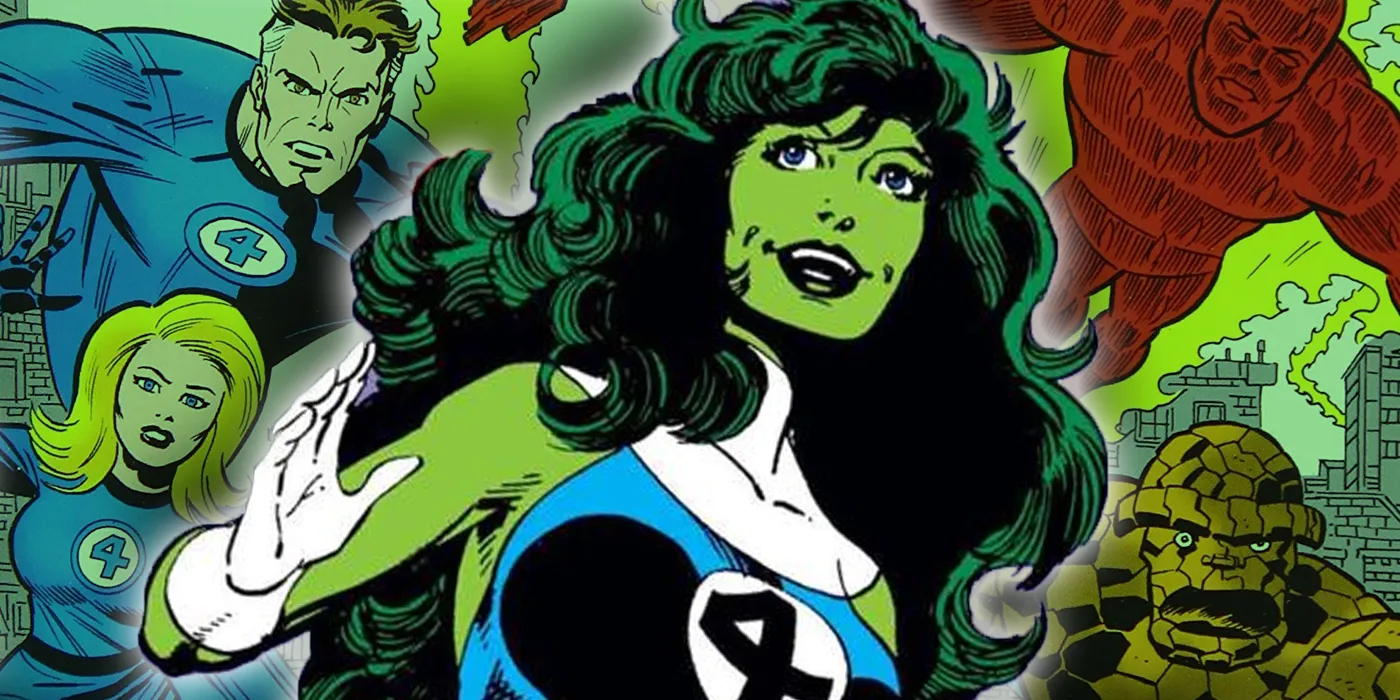 Image: Marvel Comics
She-Hulk signs up under the Superhuman Records Act during the Secret Wars, openly supporting Iron Man. Despite this, Jennifer exercises her role as a lawyer, advising both sides of this war. She served as a lawyer against Peter Parker when he was sued by his father-in-law Daily Bugle.
Because of this character's involvement with SHIELD, she manages to obtain information that reveals that the organization knows where her cousin, the Hulk, is, so, anticipating a problem, Tony Stark secretly injects She-Hulk, turning her into human form. This event infuriates her, and she confronts Tony as Jennifer, one of the best lawyers in the country.
This event leads her to a series of confrontations and personal conflicts during the trials as a lawyer, realizing that she is addicted to the She-Hulk figure. But in She-Hulk #20. It becomes clear that the disabling of her powers are temporary. Tony Stark deactivates the nanobots to help his cousin, reactivating them when the battle is over. This caused Jeniffer to amend the lawsuit against Tony Stark, requesting the permanent deactivation of the nanobots.
At the stage when she was with the Fantastic Four, She-Hulk was supposed to prevent a radiation leak in a SHIELD Helicarrier. Exposure to the radiation caused Jennifer to mutate to transform into her original form, which pleased Jennifer, as she preferred being She-Hulk. She enjoyed it. This event hinted that this "genetic block" was psychological.
Powers and Abilities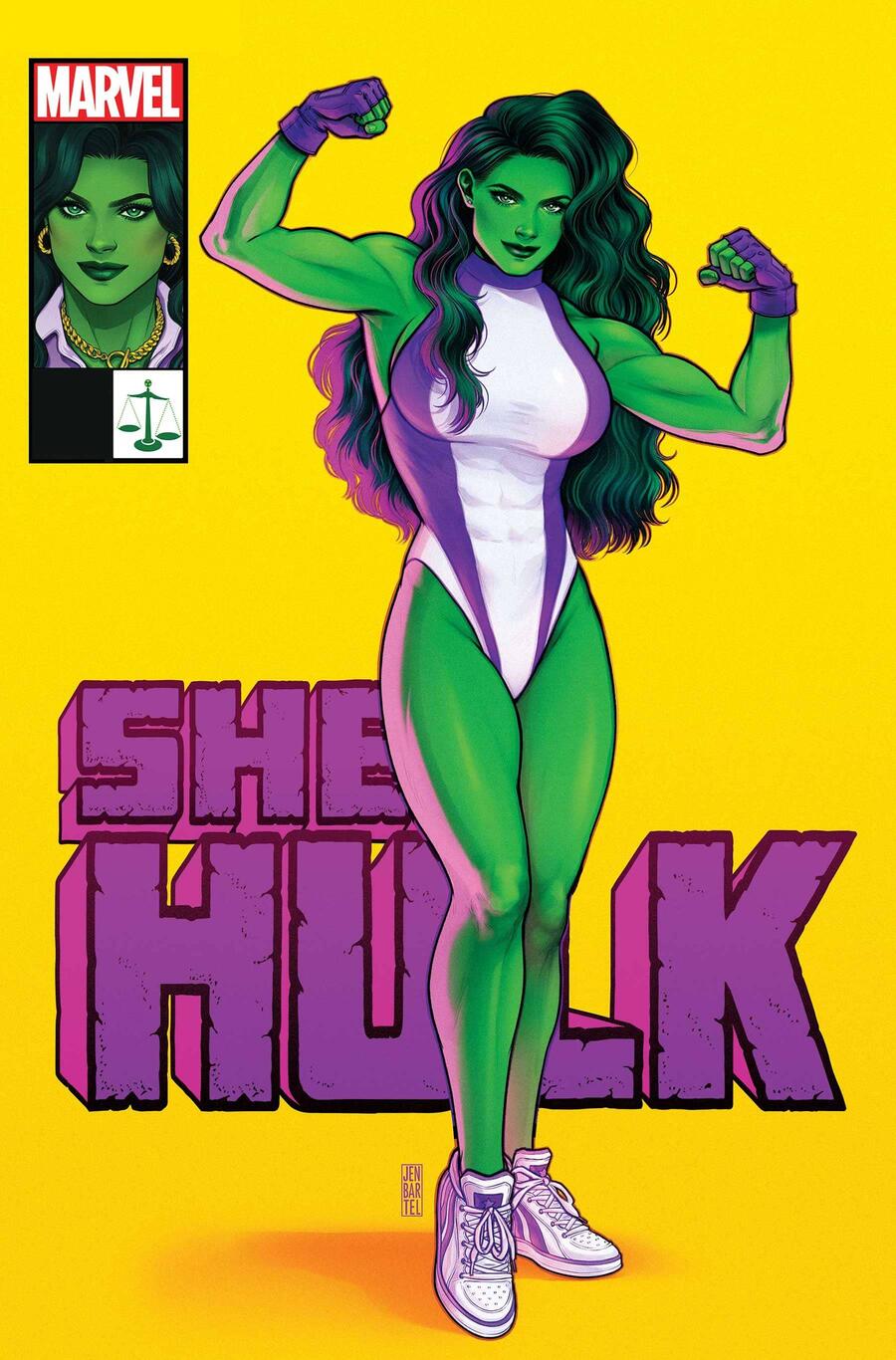 Image: Marvel Comics
Like the Hulk, She-Hulk comes with superhuman strength compared to Hercules, Thor, Gladiator, or Juggernaut, among other superheroes. Each time he transforms, he gains and loses considerable body mass by means as yet unknown.
In addition to this, when Jennifer Walters amplifies her physical training, she gains extra strength, which makes her exponentially stronger, just like the Hulk. This was demonstrated when she single-handedly lifted a considerable weight, weighing 100 tons. Likewise, she beat the demigod Hercules in arm wrestling, who has not recovered his divine powers after being expelled from Olympus by his father, Zeus.
When She-Hulk fought for the title of Champion of the Universe in an alien world, she demonstrated the use of training and exponential strength, which made her stand out in the boxing arena.
At first, this character could only lift 50 tons. However, as time has passed and the training she has been exposed to. She has increased her strength level, becoming capable of lifting 100 tons.
She-Hulk's First Issue
Image: Marvel Comics
Number 1 of Marvel Illustrated: Swimsuit Issue of 1991 describes very well how this routine of She-Hulk happens. In this issue, the character was barely able to lift 30 tons to warm up and was able to lift to 75 tons before becoming fatigued, but only once.
Assuming that She-Hulk's muscle growth patterns are similar to those of humans, he could do this activity only a few times a day without potential damage. Still, his muscles could gradually get stronger during rest if he does it a day or two between routines. This power makes one assume that She-Hulk is almost as strong as her prior Hulk, making her stronger than most superheroes in the Marvel Universe.
This character was training for a long time with the Ovoid race, managing to change their physical characteristics and powers with another, just by focusing on a mental image of the person and wishing for the transfer. This Ovoid ability is intended initially to exchange the user and another being. 
A Different Way to Manifest Her Power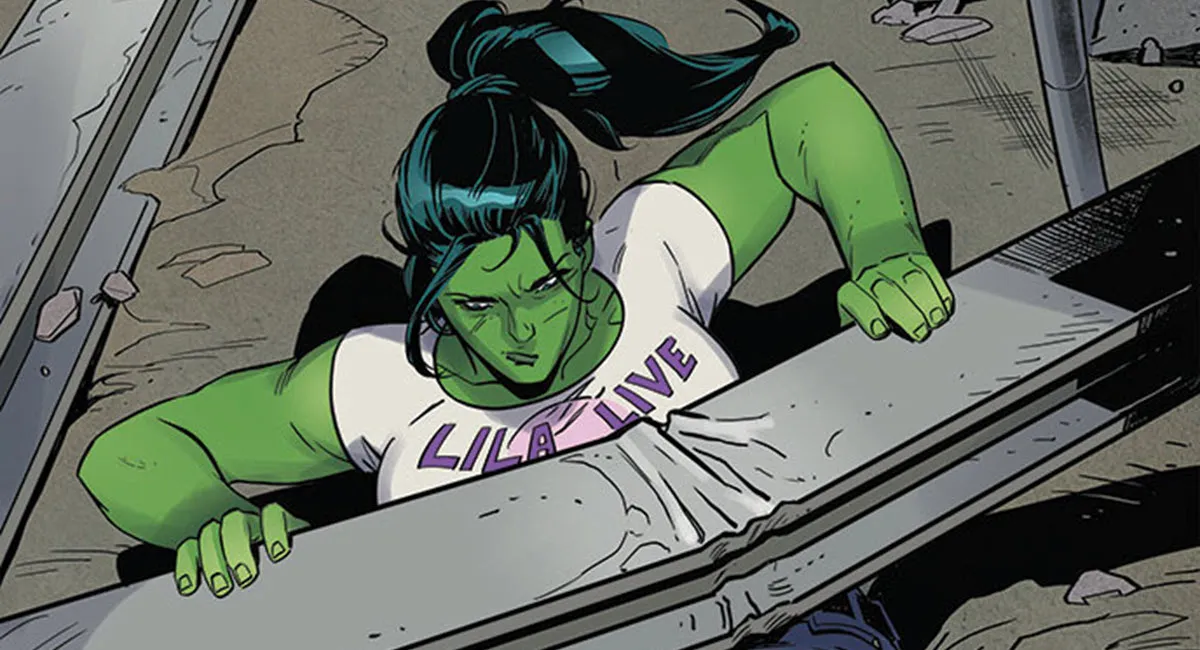 Image: Marvel Comics
This superheroine has additional protection granted to her by the Scarlet Witch, partner of The Avengers. So that those with malicious intentions against her, Jennifer Walters, would not be able to recognize her. But, this went out of control, making her undetectable, inaudible, invisible to the senses of anyone who would wish to harm She-Hulk. 
Of course, this has advantages and disadvantages since she cannot communicate with anyone who harbours resentment towards She-Hulk. So, even if she has valuable information that could be useful to save the individual's life, she cannot pass it on. What remains to be seen is whether this spell against "harmful intentions" applies only to those with bad intentions against the Hulk. Whether it applies to those, who wish to harm Jennifer Walters for reasons that do not necessarily have to do with She-Hulk.
One of She-Hulk's greatest powers is the ability to love and be kind to those in need. These abilities helped her keep her job as a superhero against the Time-Varying Authority. This has also helped her to avoid becoming more brutal every time she transforms.
She-Hulk's skills include hand-to-hand combat, demonstrating great mastery of martial arts. She is a very intelligent superheroine and qualified as a lawyer. She has advanced studies that make her stand out from the other superheroes. Among these qualifications, she has a doctorate. Her versatility in legal practice is indisputable, coming to represent from corporations, and criminals to victims of domestic violence.
Her Attractiveness Power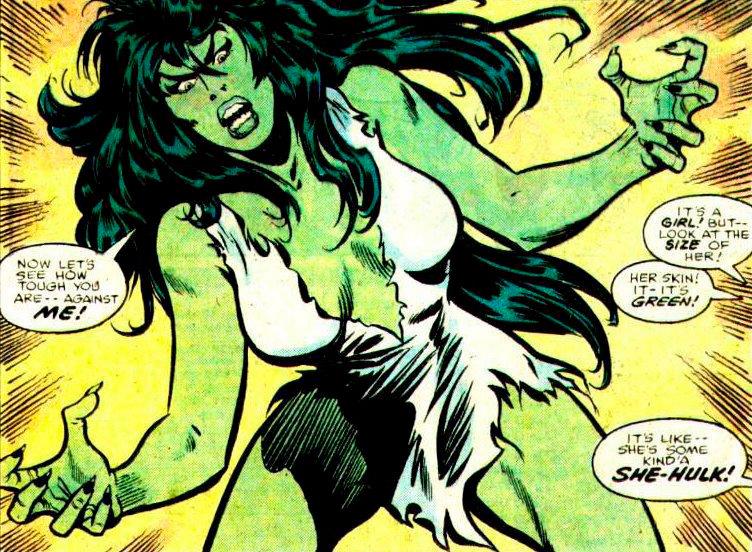 Image: Marvel Comics
She-Hulk is very attractive, so when she needs to use her attractiveness and sex appeal, she does it as a tactical advantage without any problem. At the beginning of The Avengers, we saw this clearly in a fight with the Falcon when he was single. Made his presence felt in the 100th issue of She-Hulk as he distracted and destroyed some alien villains.
Like everyone, he has his weaknesses. One of these disadvantages is being unpunctual for appointments, which has become a habit. His compassionate nature can also be problematic because others take advantage of his nobility. In addition, she possesses an affectionate nature that gives her a touch of hyper-aggressiveness when conducting searches for some men.
So, with She-Hulk, you will see powers and abilities such as:
Physical transformation

Superhuman strength

Superhuman speed, endurance, durability, agility

Healing factor by a body with high resistance to injury.

Switch body

Protection spell
Appearances of She-Hulk
Despite being unknown to many, She-Hulk has had appearances in several media. We will tell you about it. 
In the Comics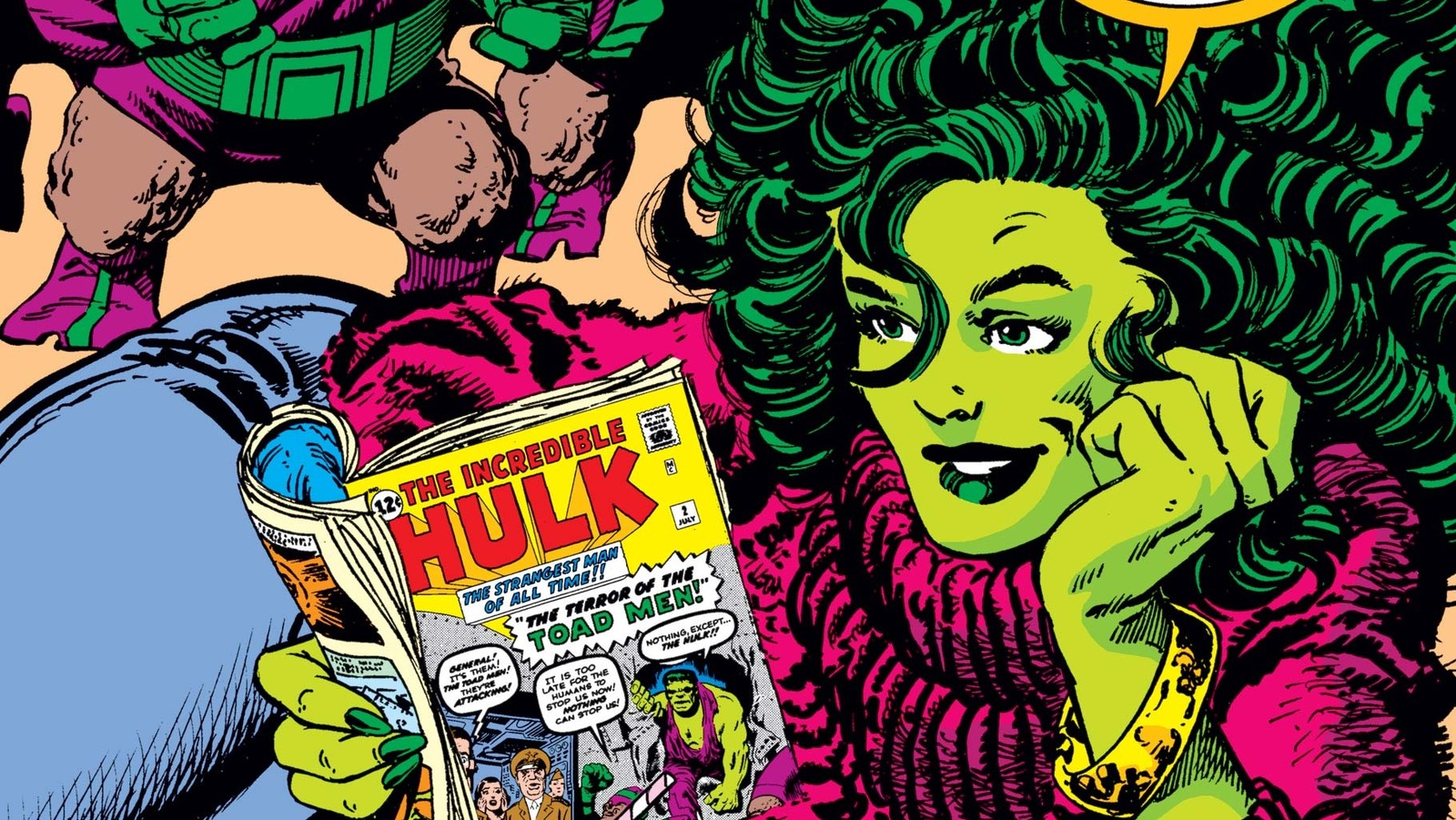 Image: Marvel Comics
She-Hulk appears in comics in Savage She-Hulk from 1980. However, in 1979, she was on the shelves available to fans. This character is considered to be Stan Lee's last creation in his most prolific and critically acclaimed period. This time is known as the golden age of comics in the 1960s and 1970s.
We see her as a guest in 1981's Spidey Super Stories #50. This series was geared towards children in initial reading and was sponsored by The Electric Company.
The Savage She-Hulk series ran from 1980 to 1982, culminating with issue #25. Months later, She-Hulk appeared in 1982's Marvel Two-In-One #88. In this issue, she attempted to seduce The Thing by helping him stop a supervillain attacking a power plant.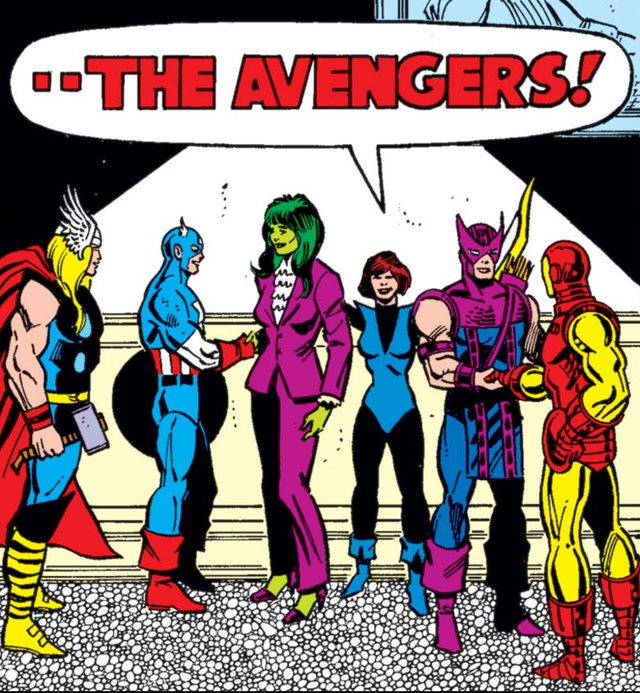 Image: Marvel Comics
Along With the Avengers
In Avengers #221 of 1982, she becomes a member of The Avengers, also appearing as a guest in The Incredible Hulk #282 of 1983, where after the first Secret Wars miniseries, she joins The Fantastics. She also appears in number 18 of the 1985 Marvel Graphic Novel.
Later in 1989 she had her series with The Sensational She-Hulk, which lasted until number 60, 1994, which made it the most extended series of She-Hulk. In 1990 she appeared in She-Hulk: Ceremony, in a double issue.
There are also countless appearances of this superheroine, as in Marvel Fanfare of 1989, Avengers Unplugged, number 4, of 1996, The Incredible Hulk of 1993, and The Avengers as co-star. The other major appearance was in 2002, with The Thing and She-Hulk: The Long Night, in a single issue.
In 2004 he returned with his series, but despite receiving acclaim and favorable reviews, it was cancelled in issue 12 of 2005 by Marvel. Following this, Marvel Comics decided to relaunch her solo in 2005 with a new number 1. We believe this has given She-Hulk high popularity among fans, which continues to make her the Jade Giant.
Appearances of She-Hulk on Television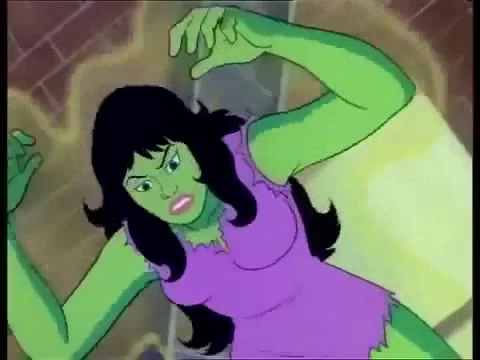 Image: Marvel Entertainment
On television, she has had a presence, making her debut in 1982, in the voice of Victoria Carroll. This was in The Incredible Hulk, specifically in the episode Enter She-Hulk. In 1994 she made a cameo as an avenger in The Fantastic Four. The Incredible Hulk, 1996, she co-starred, where in the first season she was played by Lisa Zane, and in the second by Cree Summer.
In The Super Hero Squad Show, So Pretty When They Exporter, she appears in the voice of Katee Sackhoff. Another series, called Hulk and The Agents of S.M.A.S.H. is She-Hulk, voiced by Eliza Dushku. She played an acrobat pilot whose civilian identity and skills as a lawyer are made clear, even an expert rollerskater, appearing in two seasons.
In the third season of Ultimate Spider-Man, She-Hulk appears, being played by Eliza Dushku, demonstrating her skills as a fighter against villains, and freeing superheroes.
She-Hulk in Video Games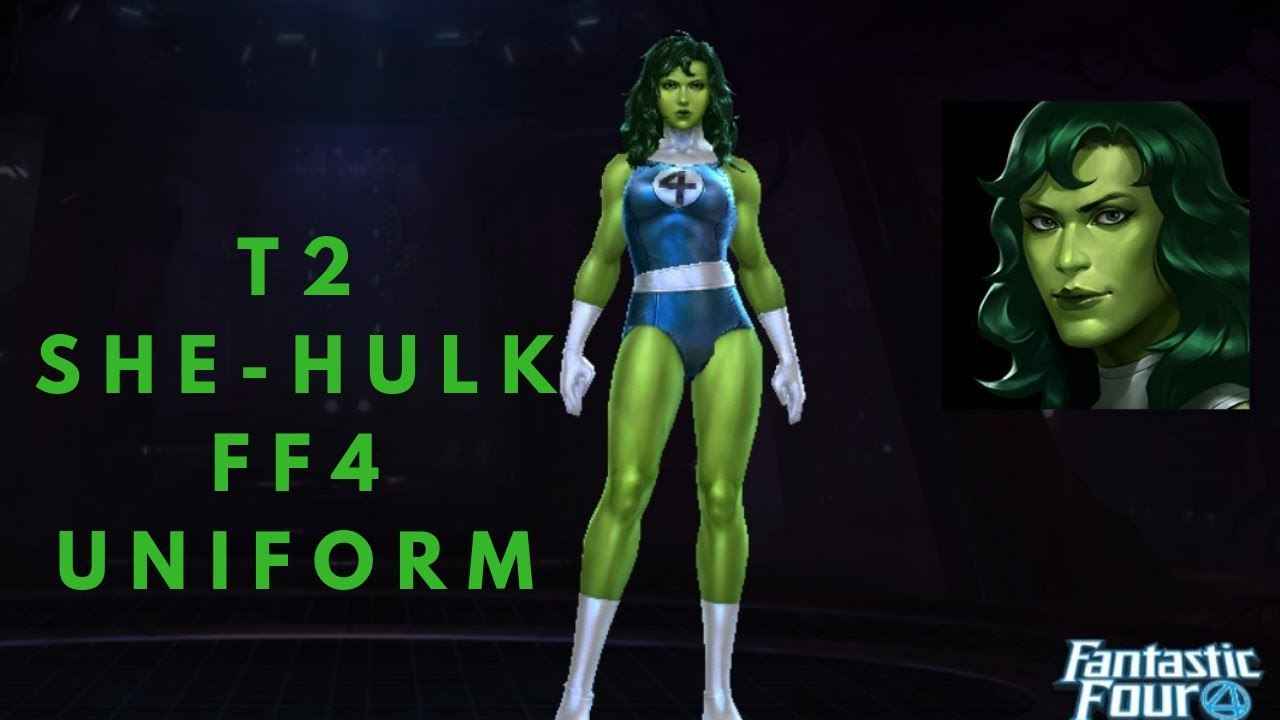 Image: Marvel
In The Fantastic Four, She-Hulk was playable, managing to move laterally, allowing her to appear alongside the rest of the Fantastic Four. 
In Capcom's Marvel Super Heroes, we can also see her as a non-playable character. She can be seen in the background of the final level, turned to stone along with other heroes. In the last video, when Thanos is defeated, she appears along with the other superheroes returning to normal.
We also see her as part of the cast of Marvel Ultimate Alliance 2. The same in the game Marvel Super Hero Squad: The Infinity Gauntlet. As well as in Marvel vs Capcom 3: Fate of Two Worlds, a fighting game where she appears as a playable character. Also in Marvel: Avengers Alliance. 
And finally, she appears in the famous video game Fortnite: Battle Royale, in Chapter 2, Season 4, being part of the Battle Pass. At the beginning of the game, we see her as Jennifer Walters, but when she performs a series of challenges, she becomes She-Hulk, being able also, after this, to change form as desired by the player.
Soon to be World-Renowned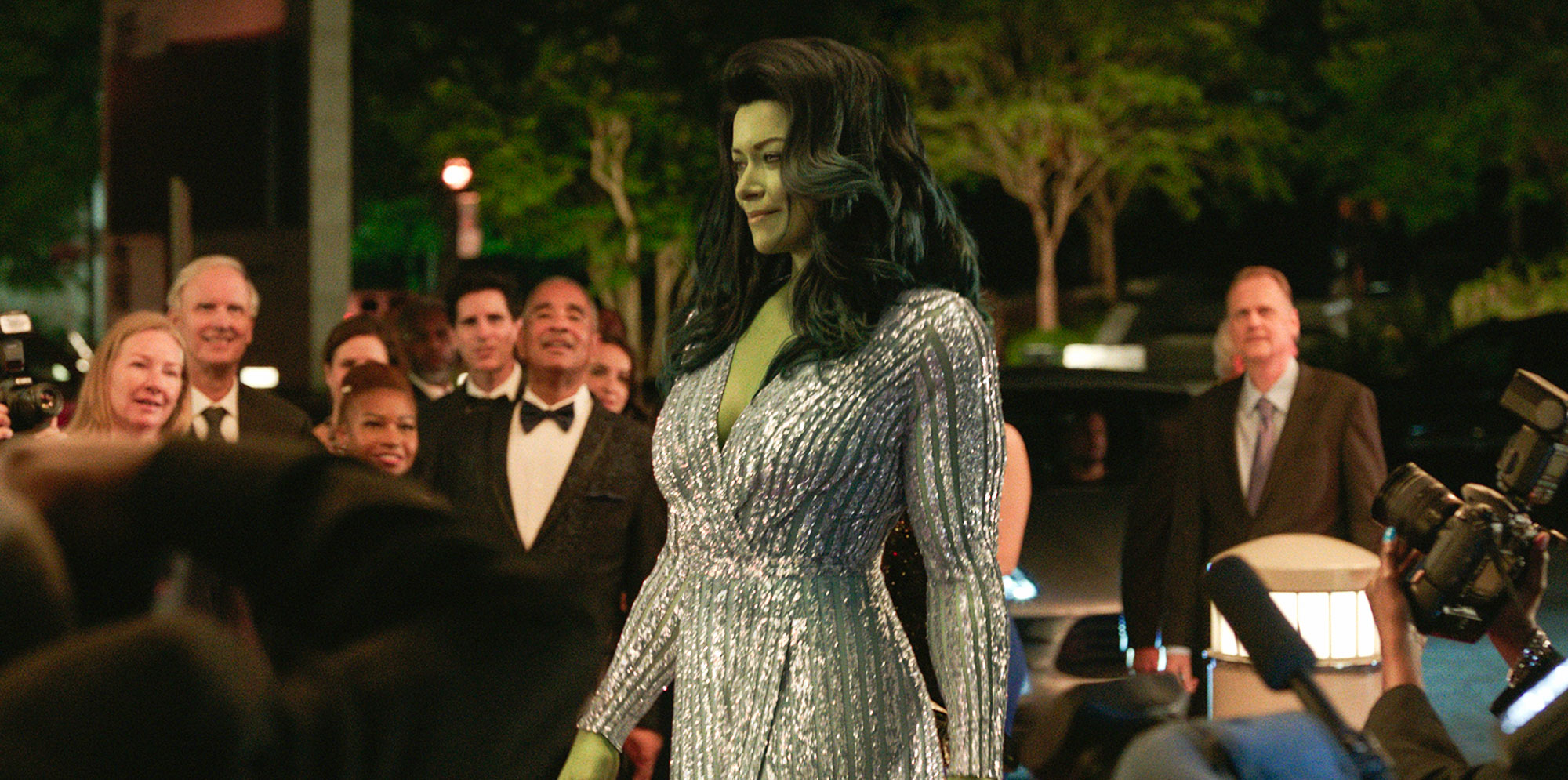 Image: Marvel Studios/Disney
Disney premieres this new series of She-Hulk: Lawyer, and it does not come alone. We will also see Daredevil, which has been awaited and acclaimed by fans. These two characters could sneak in very well because of the comedy touch that She-Hulk is expected to have, which will make you lose sight of the dark tones that Netflix marked that character.
Featured Image Via Marvel Comics
I am a circus aerialist influenced by Dick Grayson and Spider-Man. Fortunate to write about the characters that inspired me. I also have a Bachelor's degree in Political Science and a Master's degree in International Trade.
Leave a comment