Who Is Kingo? A Look At Marvel Comics' Eternals Characters
When the Eternals movie was first announced at SDCC 2019 for the MCU's Phase 4, people had questions. Who the heck were these Eternals? How will they fit into the MCU? Well, now we know (kind of). Marvel Studios released the final Eternals trailer and fans got a clearer picture of what these beautiful superheroes will be doing in the MCU. We wrote about the history of the Eternals, but basically, they're the creation of divine beings, the Celestials (Ego, Peter Quill's father, was one of these beings). The Celestials created early humanoids as a way to kickstart human evolution, thus creating the Eternals (the gorgeous, good-hearted ones) and the Deviants (the ugly, evil ones). The former was tasked with protecting Earth (and later, humankind) from the wicked plans of the Deviants. While we've gotten a glimpse of these new characters, I'm going to take a closer look at each of the 10 new superheroes. In this first post of the series, I'm asking: who is Kingo?
Who Is Kingo And What Are His Powers?
Kingo, who is played by Kumail Nanjiani, loves the spotlight and often finds ways to put himself front and center. Like the other Eternals, he can manipulate energy with his hands and he's endowed with super strength and durability. He is an excellent fighter and has great sword mastery with the katana and the wakizashi. In the comics he wore body armor that was fashioned to look like a samurai's and he preferred the more traditional fight style of the Japanese warrior rather than using his supernatural Eternal powers.
A History of Kingo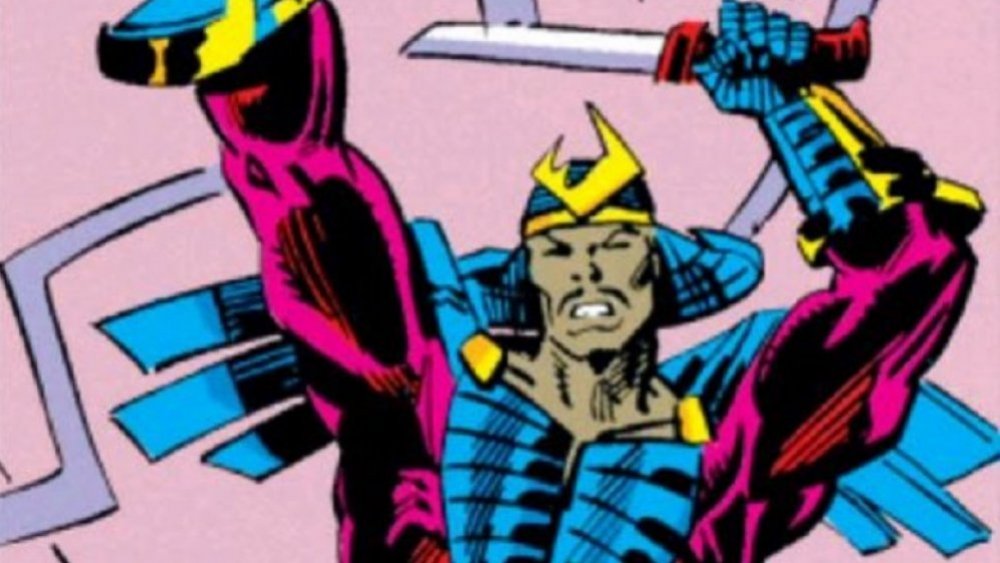 Image via Marvel
The Eternals were created by Jack Kirby and he based them off of a mix of science fiction and classic mythology. In the comics, Kingo was actually Japanese (he hailed from a settlement that overlooked the Japanese prefecture, Hokkaido) and later became Japan's most famous movie star, using the name Kingo Sunen. He used his samurai skills both on the set and to defend humanity, but eventually leaves his life of fame and fortune behind to help the other Eternals fight the Deviants. In the upcoming Eternals movie, Kingo is a Bollywood movie star who, while incredibly famous, is also very conscientious of keeping his status as an Eternal under wraps.
Eternals premieres November 5, 2021 in theaters everywhere.
Are you excited to learn more about Kingo? Let us know in the comments below!
Featured image via Marvel Studios
Keilin Huang is a freelance writer that likes the Oxford comma, reading from her neverending pile of books from the library, and Reeses peanut butter cups. She thanks her Dad for introducing her to his Superman comics and probably majored in Journalism because of Lois Lane. Contact her at [email protected]
Leave a comment