Simu Liu Stock Photos Brought The Shang-Chi Star $120
Everyone has a past, but as a celebrity, sometimes your past resurfaces whether you want it to or not. Simu Liu, star of Marvel's first Asian-led superhero movie, tweeted to his followers to ask him questions so he wouldn't fixate on his nerves and the anxiety on Shang-Chi and the Legend of the Ten Rings premiere day. There were the usually tweets asking for Shang-Chi spoilers, but there was one question about the actor's past that really caught people's attention: some Simu Liu stock photos.
Simu Liu Was In Stock Photos?!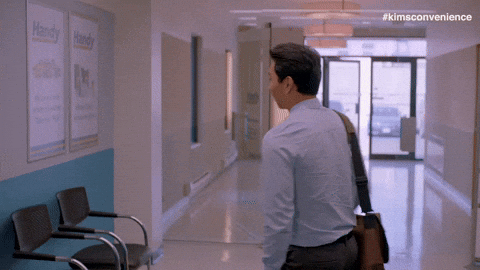 Earlier this year, people discovered that Liu had done some modeling for stock photos. They can still be found on Getty Images with tags including "East Asian," "business person," "smiling," "cheerful" and "coworker." Twitter user Dom asked, "What will happen to all your freelance modeling shoots before? Like the ones being used in billboards, manual covers, flyers, etc.?" Liu revealed that he only got $120 for them, signed away all the rights, and "now they're everywhere." If you haven't seen some of the stock photos though, they are glorious. Check out Liu's tweet and an example of one of the stock photos used in a BNP Paribas ad below:
Hk office lol pic.twitter.com/oTUTxU7ft9

— Patrick Wong (@_pat_wong) August 16, 2021
Some other questions that Liu received were about any sports he played or if he studied martial arts, which he humorously responded to (see below). Seems like the tweets did a good job of distracting him!
My favourite sport is disappointing my parents, it's like I was born with this god-given talent

— Simu Liu (刘思慕) (@SimuLiu) August 16, 2021
The art of lying to your parents so you could stay late after school to hang out with your crush

— Simu Liu (刘思慕) (@SimuLiu) August 16, 2021
Liu rose to fame as Jung Kim on Kim's Convenience, although he had acted in a few smaller roles before. He was proactive in getting cast as Shang-Chi, with his now-famous "Are we gonna talk?" tweet at Marvel making the rounds again. Liu has worked hard to get to this point and I'm so excited to finally see him in Shang-Chi and the Legend of the Ten Rings!
Shang-Chi and the Legend of the Ten Rings premieres September 3, 2021.
What do you think of these Simu Liu stock photos? Let us know in the comments below!
Featured image via Facebook
Keilin Huang is a freelance writer that likes the Oxford comma, reading from her neverending pile of books from the library, and Reeses peanut butter cups. She thanks her Dad for introducing her to his Superman comics and probably majored in Journalism because of Lois Lane. Contact her at [email protected]
Leave a comment