Red Goblin Has A New Guest In Dark Web, The New Upcoming Marvel Comics Issue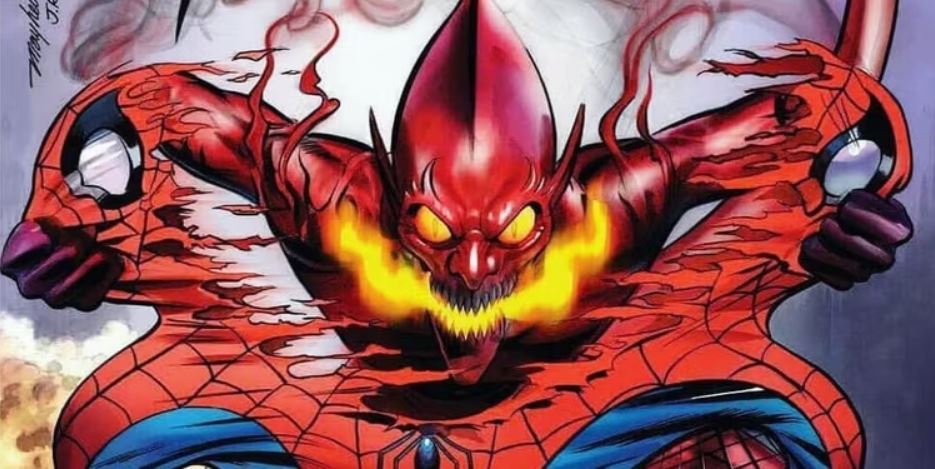 One of the news that has caught the attention of fans is that in the new issue of Marvel Dark Web, Red Goblin has a new guest.
In December this year, a new arc will be released within the Marvel comic universe. This time we will have a crossover between Spiderman and the X-Men. They will be fighting with the clones of two of their most iconic characters. One is Ben Reilly, the clone of Peter Parker, and the other villain is the clone of Jean Gray, Madelyn Pryor.
In this new story, we will meet new characters initiated within the Comic Universe. Among these are the Golden Goblin, represented by Norman Osborne, who now enters as a hero. Another who makes an appearance is an old version of this executive called the Red Goblin, embodied by his son.
This character will make a brief guest appearance in the Crossover, where we will learn about his origin. Later we will have a comic dedicated to this character. It will be issued months after the culmination of this comic series, called Dark Web.
The Red Goblin is painted as one of Spider-Man's enemies, who also has some relationship with Venom. Considering they will all appear in this new arc and are part of Chams and Queen Goblin's Machiavellian plan.
Red Goblin Has a New Guest on Dark Web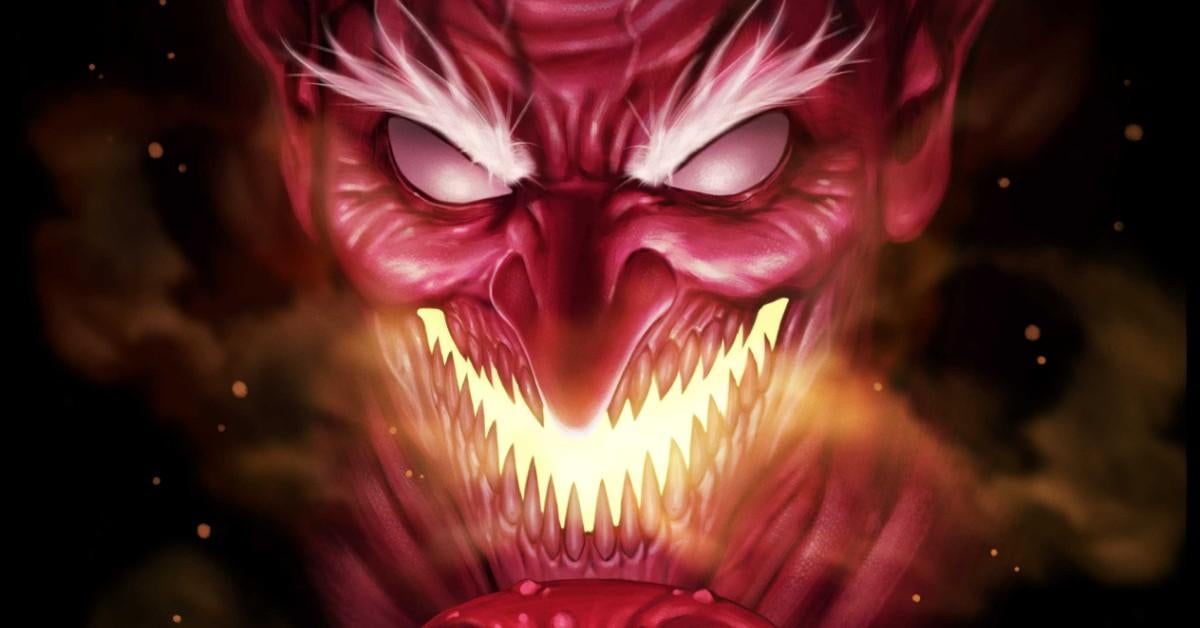 The Red Goblin's new guest will appear in the new series to be released by Marvel, Dark Web. We will be able to see the resurrection of this character in this saga. This will happen when this symbiote possesses the son of Norman Osborne. It is important to note that this is not the first time he appears, although in his first appearance with Harry.
We will likely see how this symbiote escapes from the pit and returns to absorb an Osborne. Venom is known to guard the nest, and the Dark Web villains are interested in both him and these space creatures. Likely, part of the plans that Chams and the Goblin Queen have is to create a new villain to fight Spider-Man and the Golden Goblin.
In the plot, we see several appearances of Venom. In the first one, we fight with Spider-Man. However, the same was initially provoked by Chams, who influenced the symbiote to fight the arachnid hero. According to what we saw in the comic's synopsis, they send a villain to eliminate Venom. Although a Crimson friend saves him.
Initially, it was presumed to be the original version of Carnage, but in this case, is the Red Goblin . This would be the one who saved and helped Venom save the nest and Eddie Brock's own life. This brings doubt whether the Red Goblin would come as a villain in the world of Spider-Man or would be like his father, Norman, a hero.
Who is this Symbiote?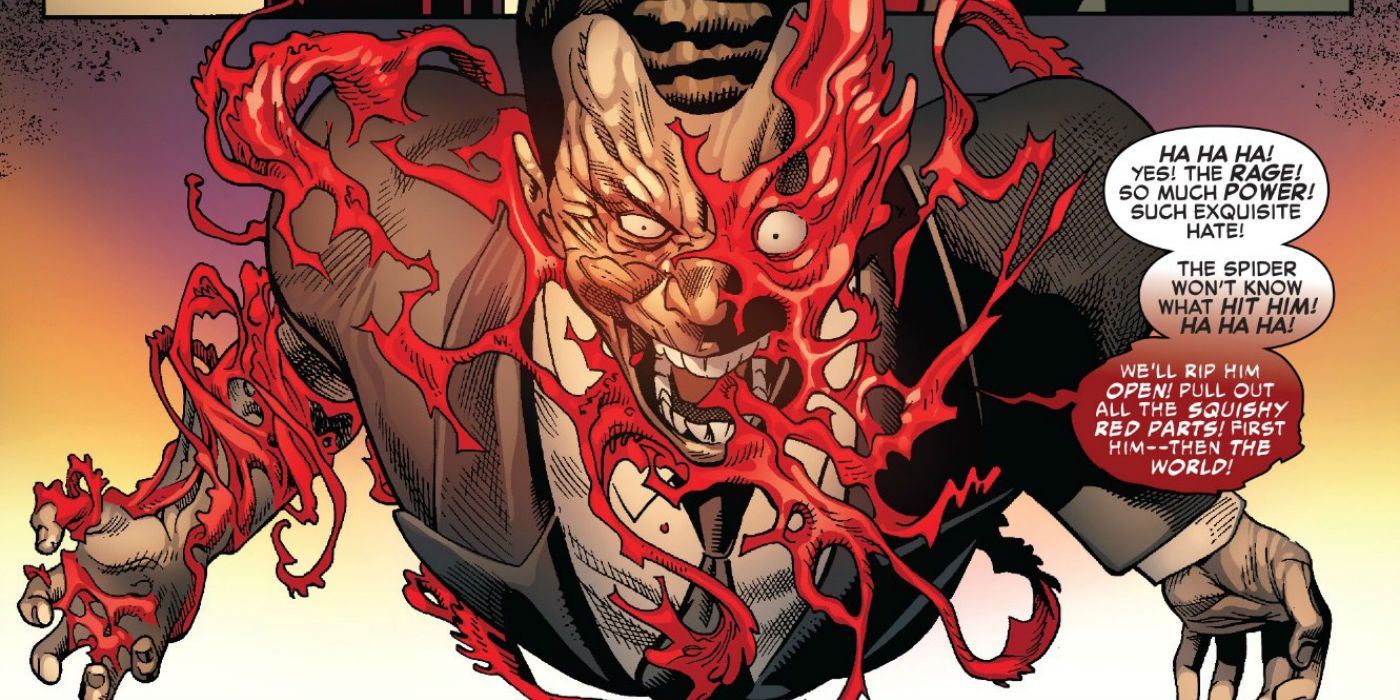 Image: Marvel Comics
The Red Goblin is a symbiote that originated from Carnage himself. He is considered part of Carnage. He appears in Amazing Spider-Man #800, a comic in which he fights against Spider-Man. In that opportunity, the host of this being from space would be Norman Osborne. This villain would use his powers and technology to try to eliminate the arachnid.
This Symbiote, Carnage, and Venom have a grudge against Peter Parker. That's why they do everything they can to eliminate him. In the comic, we saw how Osborne gave in to the alien's desire to kill Spider-Man. However, he manages to escape from him, and that is when he becomes aware and mends his ways.
The Red Goblin's new guest, who will be Norman Osborne's son, brings back this installment of Marvel. This brings doubt if he will follow the path of his previous father as a villain or will be a hero who fights for justice using the symbiote. This would imply that we may see a struggle between host and guest at the beginning of the relationship, looking to establish their path.
This character will have a new personal comic which will come out after the Dark Web arc. We will likely see how this character develops and which side he will finally take. We may also see the influence of his father and other characters like Venom. That is if they survive the apocalypse that Chams and the Goblin Queen will generate by bringing the infernal hordes from Limbo.
As for Red Goblin's new guest's abilities are similar to Carnage's, allowing him to shapeshift with ease and create piercing weapons. He also possesses a hovercraft like his father possessed and the grenades that always caused Spider-Man problems.
Featured Image Via Marvel Comics
I am a circus aerialist influenced by Dick Grayson and Spider-Man. Fortunate to write about the characters that inspired me. I also have a Bachelor's degree in Political Science and a Master's degree in International Trade.
Leave a comment