Razor Fist Deleted Scene Shows That The Character Wasn't Supposed To Live
In one of the post-credit scenes for Shang-Chi and the Legend of the Ten Rings, we learned that Shang-Chi's sister, Xialing, has taken over the Ten Rings and she's employed a bunch of new female fighters. She's surrounded by several other members of the organization, including Razor Fist (played by Florian Munteanu), one of her father's strongest members and right hand man who has a machete for an arm. While the scene didn't cause a lot of attention at first, a newly released Razor Fist deleted scene from IGN shows that the character actually wasn't supposed to live.
What Does The Razor Fist Deleted Scene Mean For The Franchise?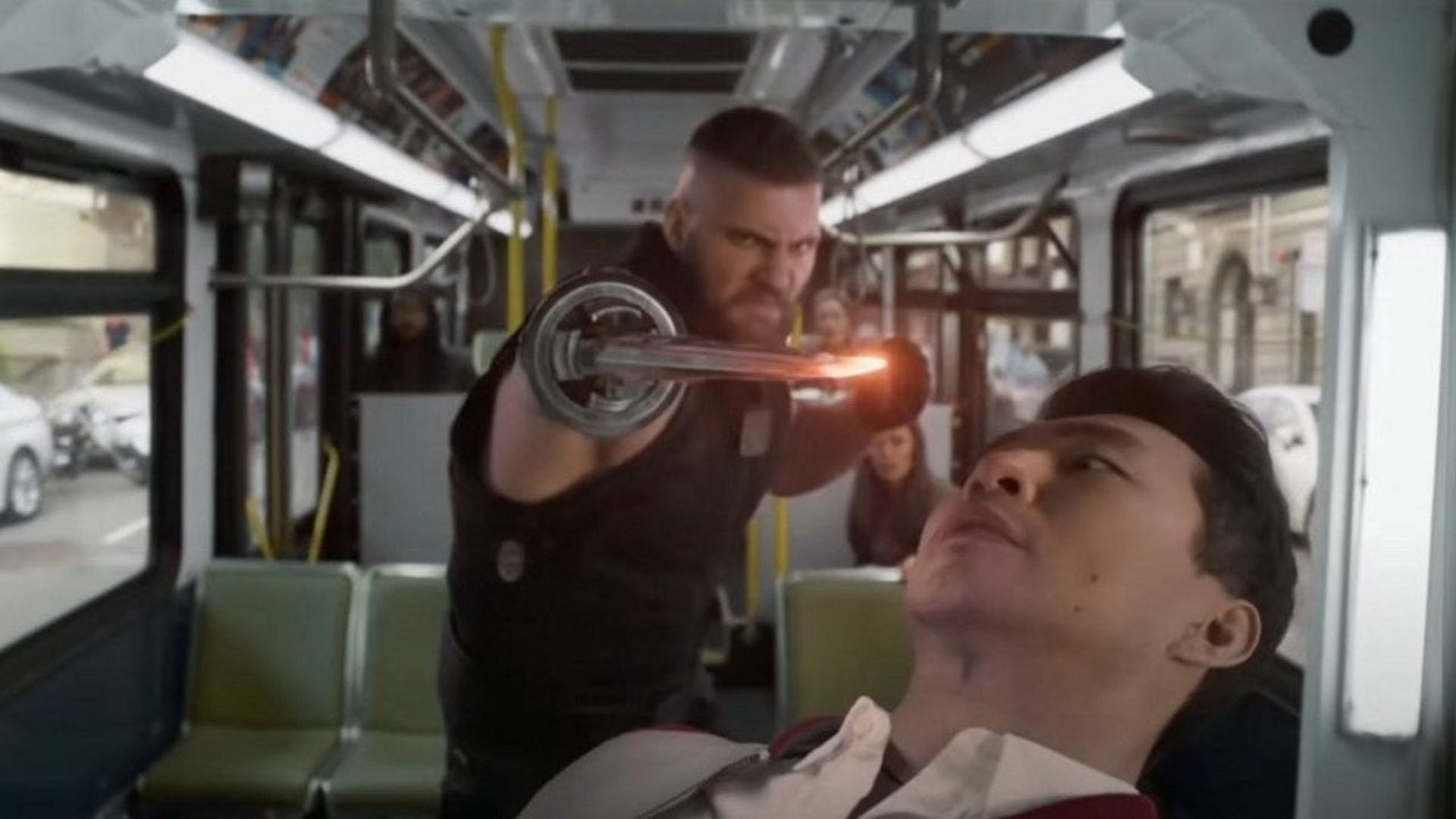 Image via Marvel
In the deleted scene, we see Katy panicking as Razor Fist tries to provide her with some emotional support. "I'm an amputee from Romania who shouldn't be here either. But I've seen you drive and shoot better than most men in my army. And right now the only thing that matters is stopping that monster. OK?" he says. He then goes out onto the field to try and retrieve a bow for Katy to continue fighting only to be attacked by the Dweller in the Darkness's flying soul-sucking minions.
In a statement to Screen Rant, Munteanu said:
"Oh yeah, that was always the plan, to give him a much more important role. And we'll see where that leads. There's a lot of background story that hasn't been told yet, because obviously this is an origin story about Shang-Chi. So we'll see what happens in the future with Razor Fist in the MCU."
He hinted that fans would learn more about Razor Fist in the Shang-Chi sequel or perhaps another MCU movie. While we didn't get to learn a lot about the character in Shang-Chi and the Legend of the Ten Rings, it would be interesting to learn more about Razor Fist's background. How did he get a machete for an arm? Did Wenwu recruit him into the Ten Rings? I'm looking forward to seeing where Marvel takes the Razor Fist character!
Watch the Razor Fist deleted scene below:
Shang-Chi and the Legend of the Ten Rings is currently streaming on Disney+.
What are your thoughts on the Razor Fist deleted scene? What are your theories as to why they kept the characters alive? Let us know in the comments below!
Featured image via Marvel
Keilin Huang is a freelance writer that likes the Oxford comma, reading from her neverending pile of books from the library, and Reeses peanut butter cups. She thanks her Dad for introducing her to his Superman comics and probably majored in Journalism because of Lois Lane. Contact her at [email protected]
razor fist
shang chi and the legend of the ten rings
Shang-Chi
Leave a comment