Predator In Marvel Comics: Ed Brisson And Kev Walker Team Up To Debut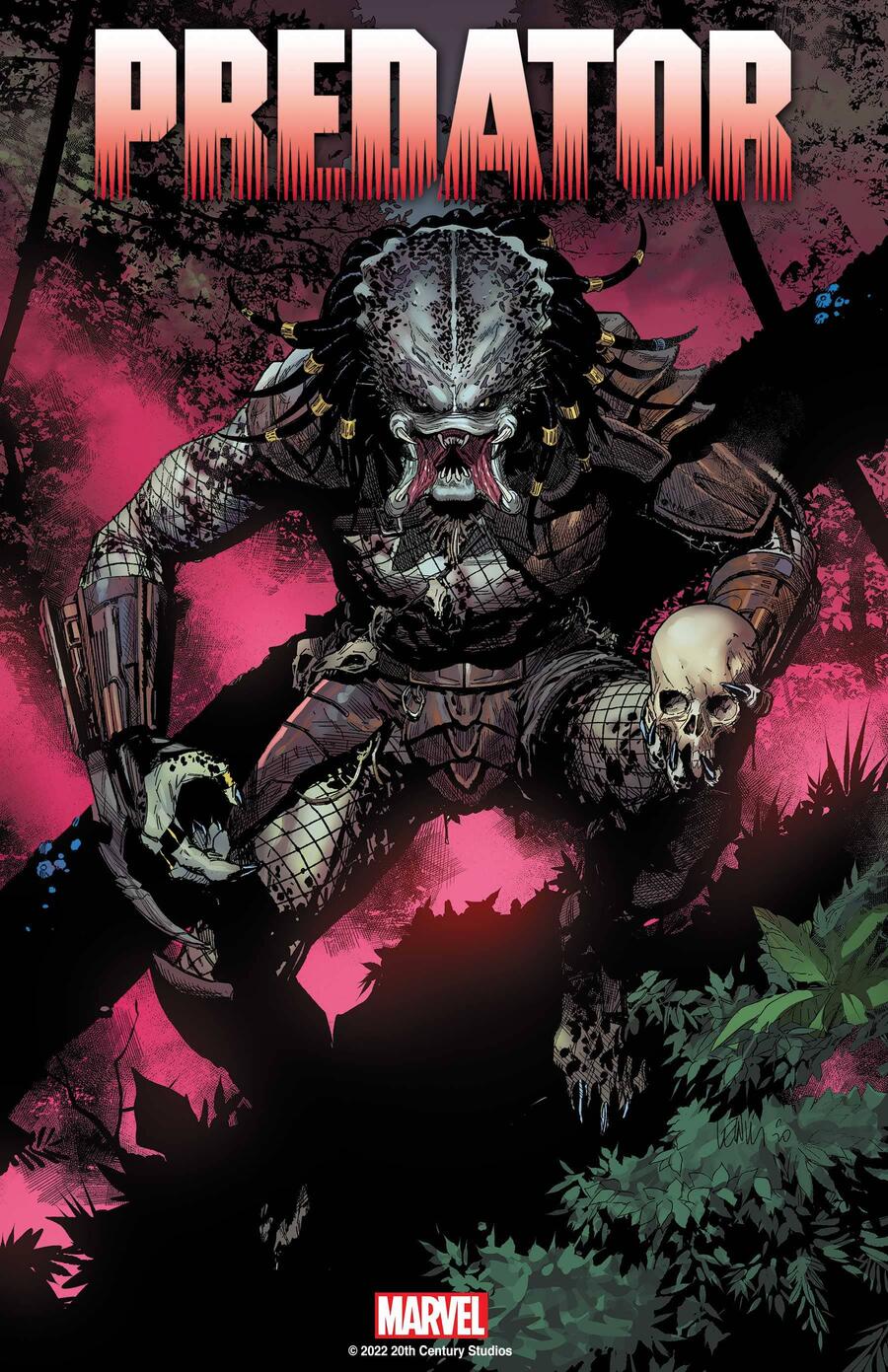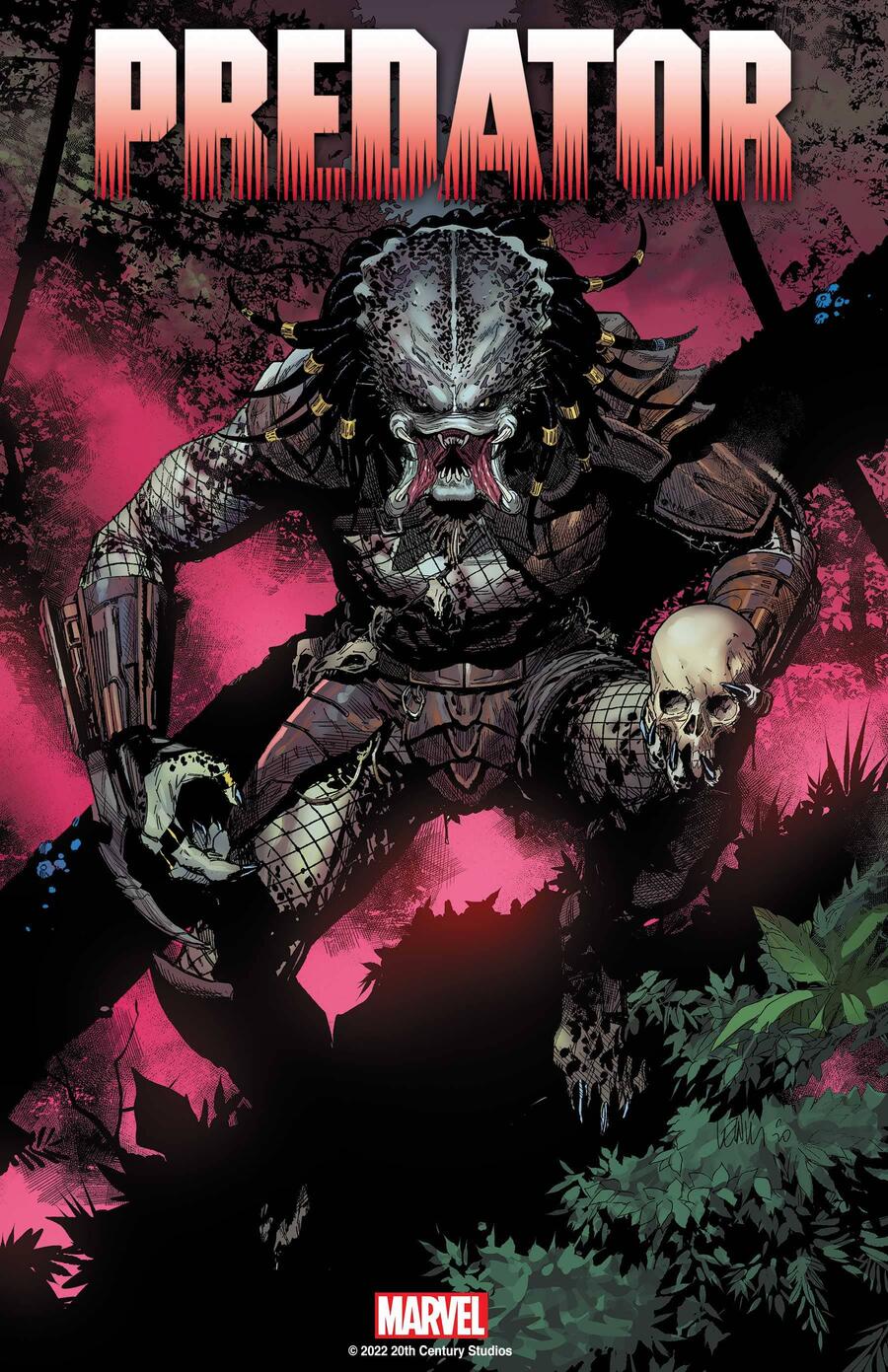 PREDATOR #1 Cover from Marvel
Hey, Marvel Fans!
After the long wait, we'll see the ruthless alien hunter Predator in Marvel comic pages!
Predator In Marvel Comics
The fearless extraterrestrial hunters, best known as "Predators" to moviegoers, will soon become Marvel Comics characters.
All thanks to the incredible mind of writer Ed Brisson and the astonishing artist Kev Walker, the famous extraterrestrial hunter came to life.
Ed Brisson has been killing it in the Iron Fist and Ghost Rider comics, while Kev Walker has illustrated for Dr. Strange comics. Clearly, with these minds working hand-to-hand, we can expect nothing but panels of action and chills as they debut Predator in Marvel.
Thanks to Disney, the debut became possible when they acquired 20th Century Fox in 2019, making them Marvel's parent company.
They finally figured out a way to obtain the intellectual property for this Xenomorph killer; and now, Predator is finally making its first official appearance under Marvel comics.
What do we know so far?
The story is nothing but rainbows and butterflies in the true Predator fashion. PREDATOR #1 follows the story of a young girl named Theta, wherein a Predator murdered her family. Her story of vengeance would be the fuel for this comic series.
Of course, Ed Brisson shared his thoughts on creating an original series for this pop culture icon. Brisson says,
"I've been obsessed with Predator since first seeing the film at the drive-in theater as a kid. I can still remember sitting there in horrified fascination and then acting out the movie for my classmates the following week at school. I bought the VHS and wore the hell out of the tape. Getting to write the characters' launch for Marvel is a dream come true. When they offered me the gig, I already had a million ideas ready to go."
His excitement in creating a new era for Marvel's PREDATOR series was also because of the fantastic illustrations made by Kev Walker. Brisson continues,
"Not only am I excited to write a PREDATOR book, but I'm doubly excited to be working with Kev Walker on the series. The pages he's turned in so far and mind-blowing. He's delivered awe-inspiring alien planets, huge, blood-pumping action scenes: and devastatingly emotional beats all in the space of the first issue. I really think we're making something quite special here."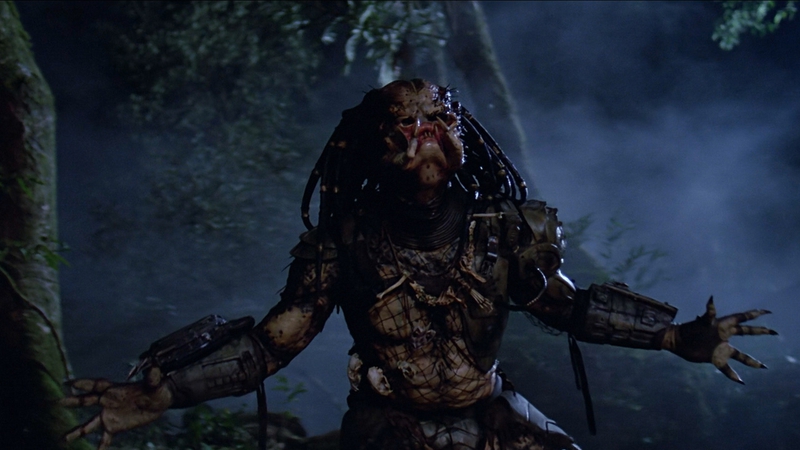 Predator (1987) from 20th Century Studios
Predator in Marvel, Dark Horse Comics, and other media
Since the Predator movie debuted in 1987, the Predator has become a multimedia icon. John McTiernan directed the original movie that became a major hit and made Arnold Schwarzenegger famous.
Its commercial success became the catalyst for tons of movie sequels, comic books, video games, etc.
While the Predator's presence in comics wasn't as prominent, we thank Dark Horse Comics for paving the way for various exciting stories, crossovers, and adaptations. Dark Horse Comics began highlighting the Yautja in 1989. They even made unforgettable crossovers with Batman, Superman, and Archie Andrews. They're also responsible for originating the Alien vs. Predator long before Hollywood took over.
Speaking of Predator spin-offs, Prey from the director Dan Trachtenberg (10 Cloverfield Lane) is also set to release this 2022. Just like Alien, this upcoming movie is led by a female protagonist. Prey revolves around the encounter between a female Native American and a Predator 300 years ago.
Takeaway!
With the presence of the Marvel Multiverse and its ongoing expansion, I'm excited to see a cameo of this deadly hunter on the big screen soon! We'll get to know more about this possibility in Doctor Strange's Multiverse of Madness.
For now, a whole book of opportunities opened, especially with the inclusion of Predator in Marvel Comics. Maybe they'll make a new crossover with our neighborhood Spider-man—that would be fun! 
The Predator will be the first comic in the Predator line that Marvel will publish. So, fans worldwide have high expectations. Despite a couple of pushbacks on its release dates, fans are still eager to finally read it. Let's hope that it'll rise to our creative expectations!
PREDATOR #1 will hit the stands this July 6th! Prepare yourselves to welcome a new era in the PREDATOR saga. 
Paul is many things. He's a fan of anime, superheroes, and everything in between. He dedicates his downtime to annoying the heck out of his cats and dog.
Leave a comment