More Spider-Man 3 Casting Rumors Suggest Mysterio (And Jake Gyllenhaal) Will Return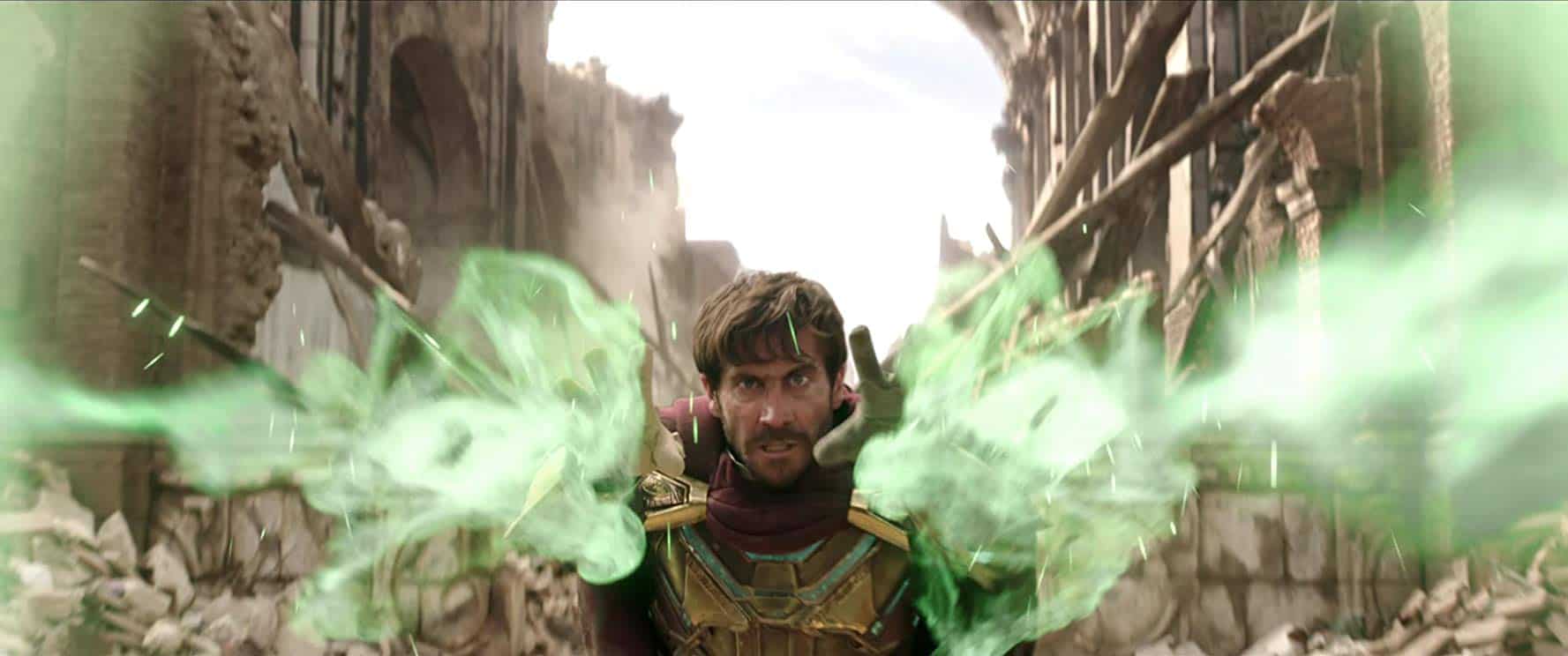 The rumors surrounding Spider-Man 3 and it's growing cast of past Spider-movie stars continue to hit the internet. A new series of reports suggests that even more villains will appear in the film, and that the Spider-Man 3 cast may even bleed over into movies in the proper MCU. The one that makes the most sense is that Jake Gyllenhaal will return as Mysterio for Spider-Man 3. Sure, his character seemed to die in the final moments of Spider-Man: Far From Home, but where Mysterio is concerned you can never be too careful. The same reports also say that Dane DeHaan will reprise his role as the Green/Hobgoblin from Amazing Spider-Man 2, rejoining Jamie Foxx as Electro. Another rumor says that Jacob Batalon's Ned Leeds will also get the goblin treatment. Let's parse these rumors and see what feels true.
Ironically, fans seem excited that Jamie Foxx and Dane DeHaan are reprising their roles in a movie already reportedly packed with villains. One of the major criticisms of Amazing Spider-Man 2 was that it had too many villain stories in it, apparently setting up for a future movie featuring the Sinister Six. Along with Electro, Alfred Molina's Doctor Octopus and whoever else comes out of the multiverse, a long-standing rumor suggested that Kraven the Hunter will make his first appearance on-screen in this film. There is also talk of a Venom cameo and possibly even Carnage.
The thing is, all of this can be true, and it doesn't even mean that the film will be a mess of too many characters. It just means that Sony Pictures and Marvel Studios will take a page from Warner Bros. TV's Crisis On Infinite Earths.
Why Bringing Gyllenhaal Back Makes Sense
Image via Sony Studios
These casting reports, all of which come from Fandomwire.com, suggest a film that will be overcrowded with Spider-Man's past. However, as Sony leans into the idea kickstarted by Spider-Man: Into the Spider-Verse, they have a way to tie their Marvel films and the MCU together forever. So, whether it is a new version of Quentin Beck from somewhere out in the multiverse, new flashback scenes, or just an old-fashioned villain faking his death, this isn't a surprise. Considering how fans reacted to Mysterio in the last film, Sony Pictures would definitely want to bring that character back, especially if they are building towards a Sinister Six situation.
The other casting news, however, seems to be a little much. Firstly, I doubt a single Spider-Man movie has room for all of these characters to play major parts. What seems more likely is some sort of journey through the Spider-Verse, where Tom Holland's Spider-Man runs into these figures for what amounts to small (but important?) cameos. This was the approach taken by the producers of the Arrowverse show. Yes, they brought back Burt Ward, John Wesley Shipp's Flash, and other figures from DC-TV's past. However, what they filmed amounted to mere seconds of screen time. Along with being a nice nostalgic Easter Egg, it underscored how everyone's favorite version of these characters is equally "real."
As for the rumor that Tobey Maguire's Spider-Man will appear in Doctor Strange in the Multiverse of Madness? The current deal between Marvel Studios and Sony keeping Spider-Man in the MCU is for a single film on either side. I doubt they would not bring back the immensely popular Holland for the Marvel Studios movie in favor of Maguire's version of the character. We'll just have to wait and see.
What do you think? Do you think Spider-Man 3 will bring back Jake Gyllenhaal as Mysterio? What about these other characters? Share your thoughts, theories, and reactions in the comments below.
Featured image via Sony Pictures
Joshua M. Patton is a father, veteran, and writer living in Pittsburgh, PA. The first books he read on his own were comics, and he's loved the medium ever since. He is the greatest star-pilot in the galaxy, a cunning warrior, and a good friend. His book of superhero short stories, Tales of Adventure & Fantasy: Book One is available as an ebook or paperback from Amazon.
Leave a comment