Guardians of the Galaxy: Chris Pratt Talks About Marvel Legends Adam Warlock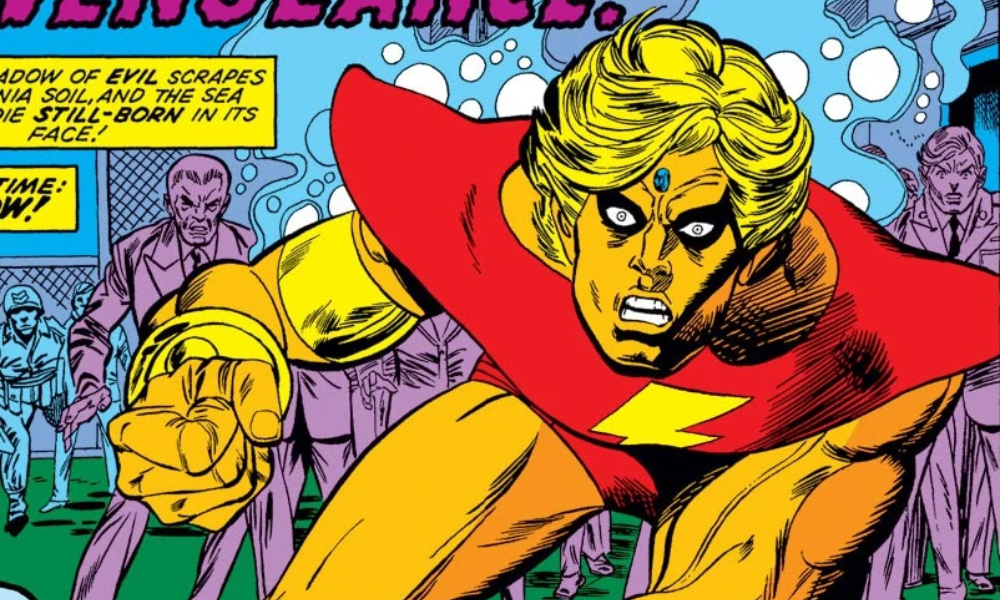 In a recent interview, the Guardians of the Galaxy star talks about Marvel Legends Adam Warlock.
A few months before we finally say goodbye to the Guardians of the Galaxy family that we know, Chris Pratt speaks candidly about the new addition to their family. In the Guardians of the Galaxy Vol. 3, Marvel Legends Adam Warlock will finally make his MCU debut. The character has been previously teased since Guardians of the Galaxy Vol. 2 in 2017.
Talking with Fandango, Chris Pratt was all praises about the Maze Runner star, calling him an "awesome Adam Warlock." He also mentioned the dedication Poulter has to become the character. 
"That guy has got such charisma. I'm so proud of him. He did a great job. He's an awesome Adam Warlock. He looks incredible. He, as an actor, Will, completely so dedicated, worked his ass off. He reminded me sort of like when I got cast as Star-Lord. This sort of transformation that was expected, the discipline around it, the eagerness to do it, and his willingness to go… And look at him. He just did such a great job."
Previously, Will Poulter has opened up about the struggles he had to face in preparation for the role. He underwent an intense workout regime to buff up for the role to perfectly encapsulate the "perfect man," aka Marvel Legends Adam Warlock. 
Chris Pratt continued by saying that he considers himself "a big brother" to the Marvel newcomer. He says fans would "love his character" as Will Poulter is a "natural" for his role.
"I feel like a big brother or something. I'm so proud of my little brother, watching him… I'm just watching him on set and I'm like, 'Dude, I know what you're going through and you're killing it.' And then the part of me in the back of my mind is like, 'This is going to be so great for the movie.' So he's just so good. He's so good. He's so funny, so natural, and he's a physical specimen. So he's, yeah, we're so good. People are going to love his character."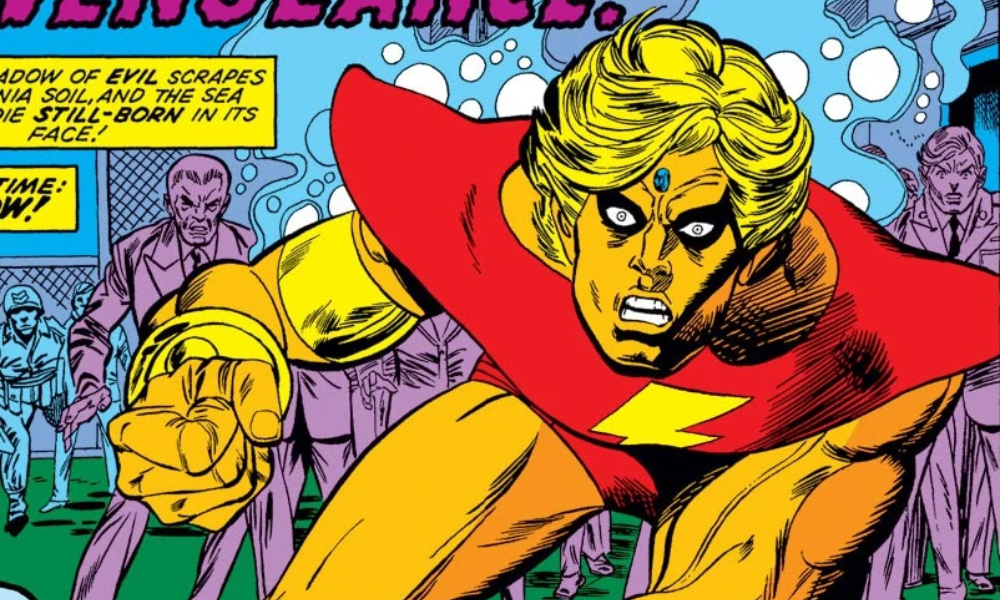 Marvel Comics
Marvel Legends Adam Warlock look in Guardians of the Galaxy Vol. 3
While the official trailer for Guardians of the Galaxy Vol. 3 is still not yet online, fans at the recent San Diego Comic-Con had already had a sneak peek at the character of Marvel Legends Adam Warlock.
In the comics, Adam Warlock is a gold-colored muscular guy with superhuman strength, immortality, and the power of teleportation. Meanwhile,  Marvel Legends Adam Warlock goes with a muted gold color and a red-colored costume that coincides nicely with the one in the comics. 
While we're still waiting for the official trailer to drop online, we're assured that Marvel Legends Adam Warlock will be comic-book accurate costume-wise.
Meanwhile, Guardians of the Galaxy director James Gunn shared photos of the production's farewell dinner on Twitter. We can see the stars Chris Pratt (Peter Quill / Star-Lord), Zoe Saldana (Gamora), Karen Gillan (Nebula), Pom Klementieff (Mantis), and Sean Gunn (Kraglin). Together with them are GoTG's newcomers Maria Bakalova who'll play Cosmo the Space Dog, Nico Santos, and Jennifer Holland. Sean Gunn's wife Natasha Halevim is also present at the dinner, hinting that she might also be in the movie.
Dave Bautista wasn't in the photos as he came to the farewell dinner's end. Meanwhile, actors Bradley Cooper (Rocket) and Vin Diesel (Groot) weren't present on the set as their characters are voice-over performances. 
Polaroids #GotgVol3 farewell dinner. pic.twitter.com/LvnBR38r6l

— James Gunn (@JamesGunn) July 29, 2022
 The Guardians of the Galaxy Vol. 3 will introduce us to Chukwudi Iwuji's High Evolutionary and give us more information about Rocket's backstory.
You can read Marvel's official plot synopsis for the movie below:
"In Marvel Studios Guardians of the Galaxy Vol. 3 our beloved band of misfits are looking a bit different these days. Peter Quill, still reeling from the loss of Gamora, must rally his team around him to defend the universe along with protecting one of their own. A mission that, if not completed successfully, could quite possibly lead to the end of the Guardians as we know them."
Guardians of the Galaxy Vol. 3 will hit the theatres on May 3, 2023.
Who is excited in seeing Marvel Legends Adam Warlock? Let us know!
Paul is many things. He's a fan of anime, superheroes, and everything in between. He dedicates his downtime to annoying the heck out of his cats and dog.
Leave a comment