Marvel Dark Web Reveals The Release Checklist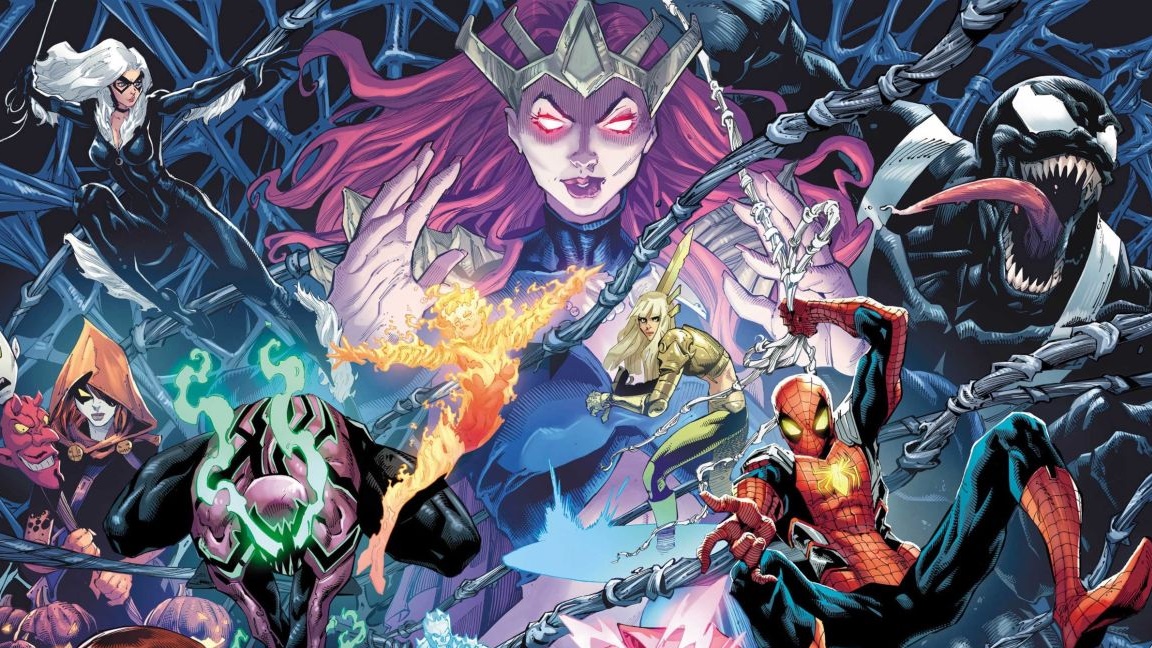 At this year's San Diego Comic-Con, the house of ideas presented a new saga, Marvel Dark Web. This new installment will be a crossover that involves both the world of Spider-Man and the X-Men. In this story, we will see clones from both universes that unleash chaos in New York City.
Marvel recently posted the checklist of all the issues that involve this new series. We will enjoy several well-known characters, although some have different names. Venom and Harry Osborne will be among them. This last one is no longer called the Green Goblin but the Golden Goblin. In addition, we have the first mutant announced in the MCU, Ms. Marvel, and of course, the X-Men.
From what was announced at Comic-Con and shown on the checklist, Marvel will release the issues in December, January, and February. The Marvel Dark Web series will have 18 comics that tell the story from different angles and characters. Some you will see develop the story from the X-Men set, another from Spider-Man's point of view, and some mixed.
Marvel Dark Web: A Battle From Hell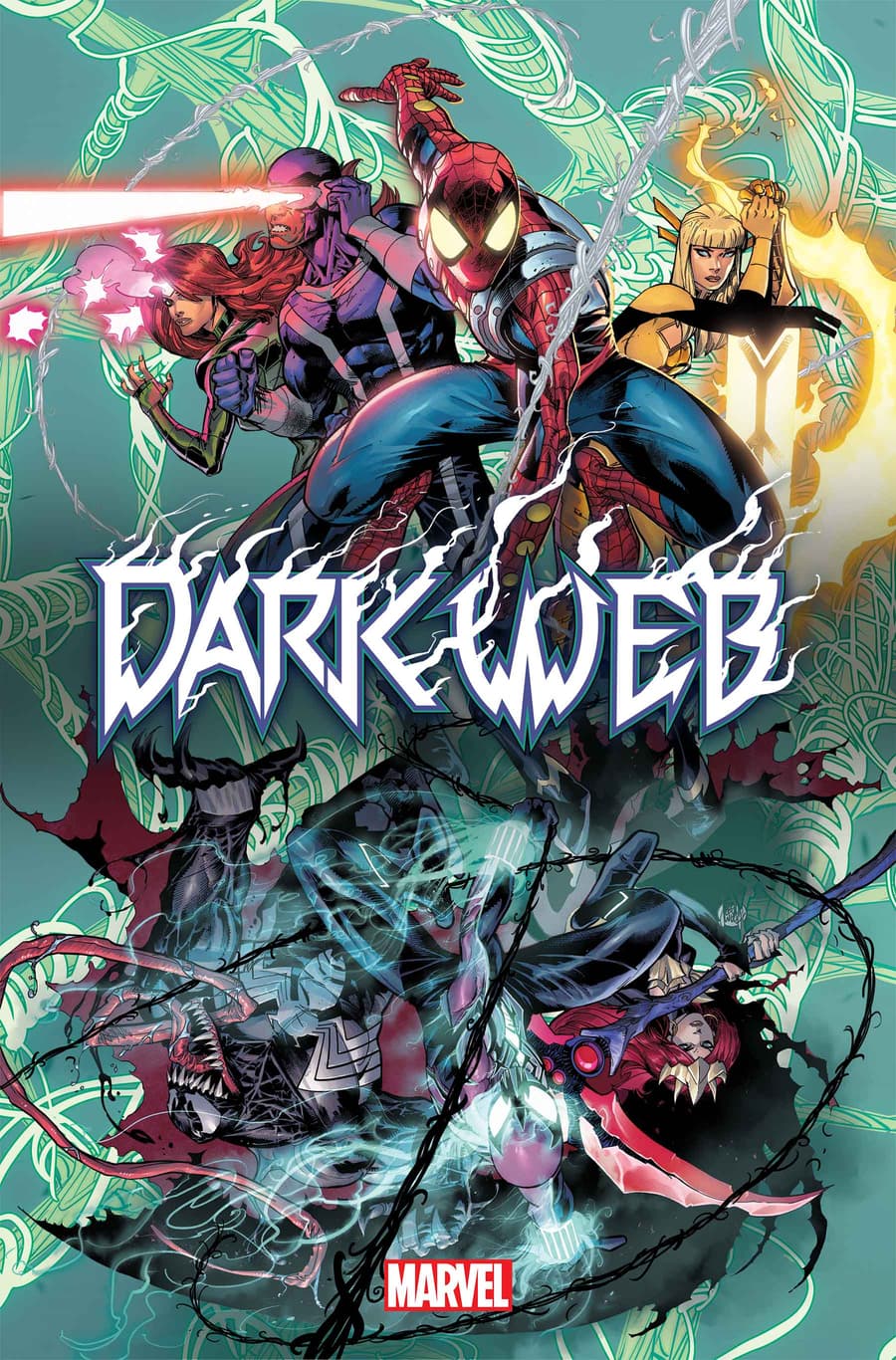 Image: Marvel Comics
Marvel Dark Web will be a hellish battle, unleashed not by Norman Osborne or Venom but by Peter Parker and Jean Grey. Specifically by clones of these two characters, named Madelyne Pryor and Ben Reilly. They will unite to form chaos on earth by adopting different names.
Ben Reilly takes the nickname Chams, and Madelyne Pryor proclaims herself the Goblin Queen. They will seek to cause chaos, bringing monsters from other dimensions and taking advantage of the psychic powers of Jean's clone. They will also infiltrate the various groups of heroes to destroy them from within before starting their master plan.
As for the heroes, each one will have individual issues and crossovers between both comic book worlds. For example, at the beginning of this saga, we will see how the real Peter Parker is in limbo and must return to his reality. To do so, he will have to face several creatures and other elements of this dimension. 
In this Marvel Dark Web series, we will see the appearance of several characters and comics individually. We have Spider-Man and Norman Osborn, where we will see his transformation into the Golden Goblin. We will also have Ms. Marvel, the X-Men, Venom, and comics of the Black Cat and Mary Jane Watson.
Zeb Wells in Charge of the Script
As for the script of this plot, we have Zeb Wells, who will be in charge of the 18 comics that Marvel will produce. As for the illustrations, Adam Kubert will be the main illustrator, with the support of Ed McGuinness. The latter commented on what will be this new comic book saga: "MARVEL DARK WEB will find Spider-Man and the X-Men joining forces against two iconic characters that have experienced a resurgence in popularity in recent years: Ben Reilly and Madelyne Pryor. As seen in this year's FREE COMIC BOOK DAY: SPIDER-MAN/VENOM (2022) #1, the two wronged clones are teaming up as Chasm and Goblin Queen to raise hell across the Marvel Universe. The story will fan the embers of the iconic INFERNO crossover and pack an emotional punch that pays off decades of Marvel Comics storytelling."
The Marvel Dark Web Checklist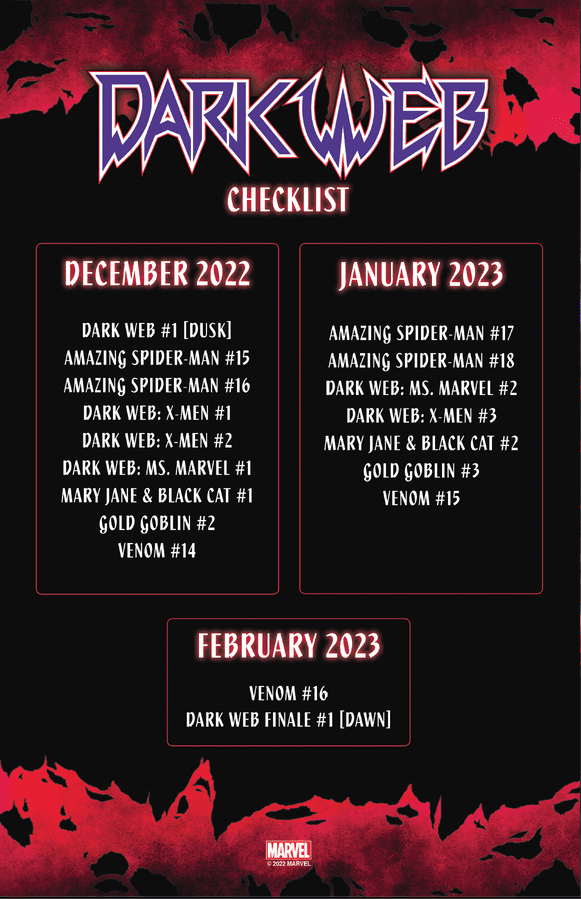 Image: Marvel Comics
As we mentioned before, Marvel made public the checklist for the launching of comics. This Marvel Dark Web checklist details the comics that make up the series and the month they will be available to the public. In total, there are 18 comics that the company will develop in this theme, which will give origin to other later comics.
Marvel will launch the first nine issues of this crossover in December. In January, it will have seven issues that will continue with this plot of events, and finally, February has the outcome with the two final comics.
Comics for December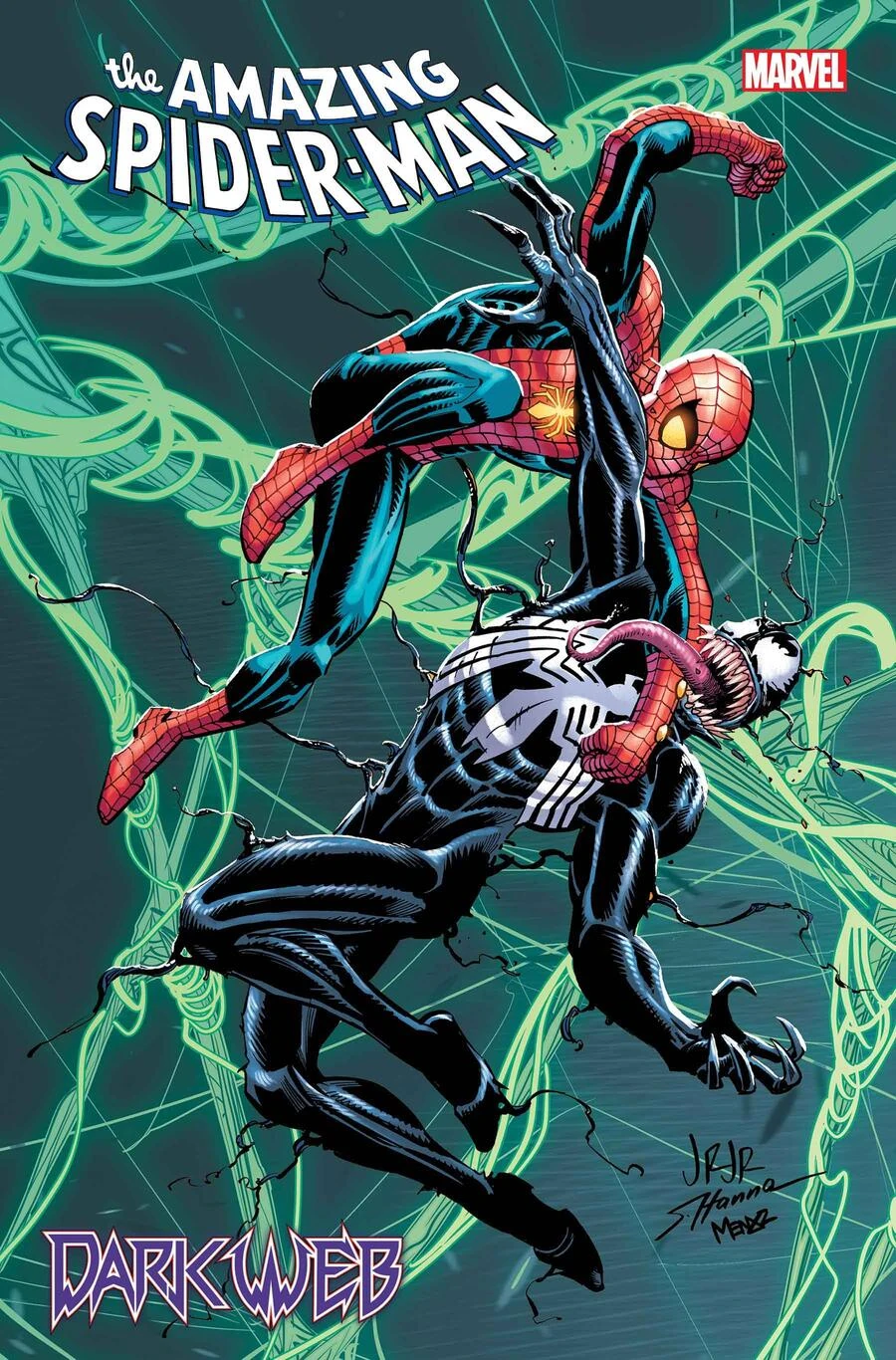 Image: Marvel Comics
Dar Web #1 (Dusk)
Marvel will publish this comic will be released on December 7, 2022. The synopsis details the alliance formed by the clones of Peter Parker and Jean Gray, taking the names of Chams and Goblin Queen. It shows how they develop the plan to end the world, bringing infernal hordes from limbo.
This comic has Zeb Wells as the writer and Adam Kubert as the main illustration artist. The latter will do the cover in conjunction with Federico Vicentini.
Amazing Spider-Man #15
In this comic, we will see a confrontation between Venom and Spiderman, which influences Chams. This raises the question of why Venom wants to help the clone or what he did to provoke this conflict. The writer is Wells himself, and we have Patrick Gleason and Ed Mcguinness as illustrators. This issue will be available from December 14 of this year.
Amazing Spider-Man #16
In the next issue, we will see a confrontation between Spider-Man and Chams. After defeating Venom, Peter Parker will have a tough confrontation against his clone, which brings the question of who will be stronger and if it will be this villain who will put an end to the hero. This comic will be available on December 28 of this year.
Dark Web: X-Men #1
In this issue we see the X-Men trying to deal with the chaos unleashed by Chams and the Goblin Queen. They have brought the limbo hordes to this dimension, controlled by the villainess and Cyclops' ex. This comic will be released to the public on December 14 and developed by Gerry Duggan and Rod Reis.
Dark Web: X-Men #2
We will have a not-so-good reunion when Cyclops is reunited with his ex-wife, the Goblin Queen. We will see how he and his friends will try to persuade and stop this villain, but it won't go well. The comic will be created by Gerry Duggan, Rod Reis, and Phil Noto and will be available on December 28. 
Dark Web: Ms. Marvel #1 
We will see Kamala Khan in trouble this time around. Working as an intern at Oscorp Industries, she becomes the last person who can stop some Haywire produced in an experiment gone wrong. We will also see how she will have to fight her way out of the Limbo dimension. It will be written by Sabir Pirzada, drawn by Francesco Mortarino, and out on December 21.
Mary Jane & Black Cat #1
Mary Jane and Black Cat will find themselves inside the Limbo dimension and have to join forces to get out of there. However, we will find that this alliance has several holes, first because of Felicia's poor awareness and several changes shown by MJ. This comic will be released on December 21.
Gold Goblin #2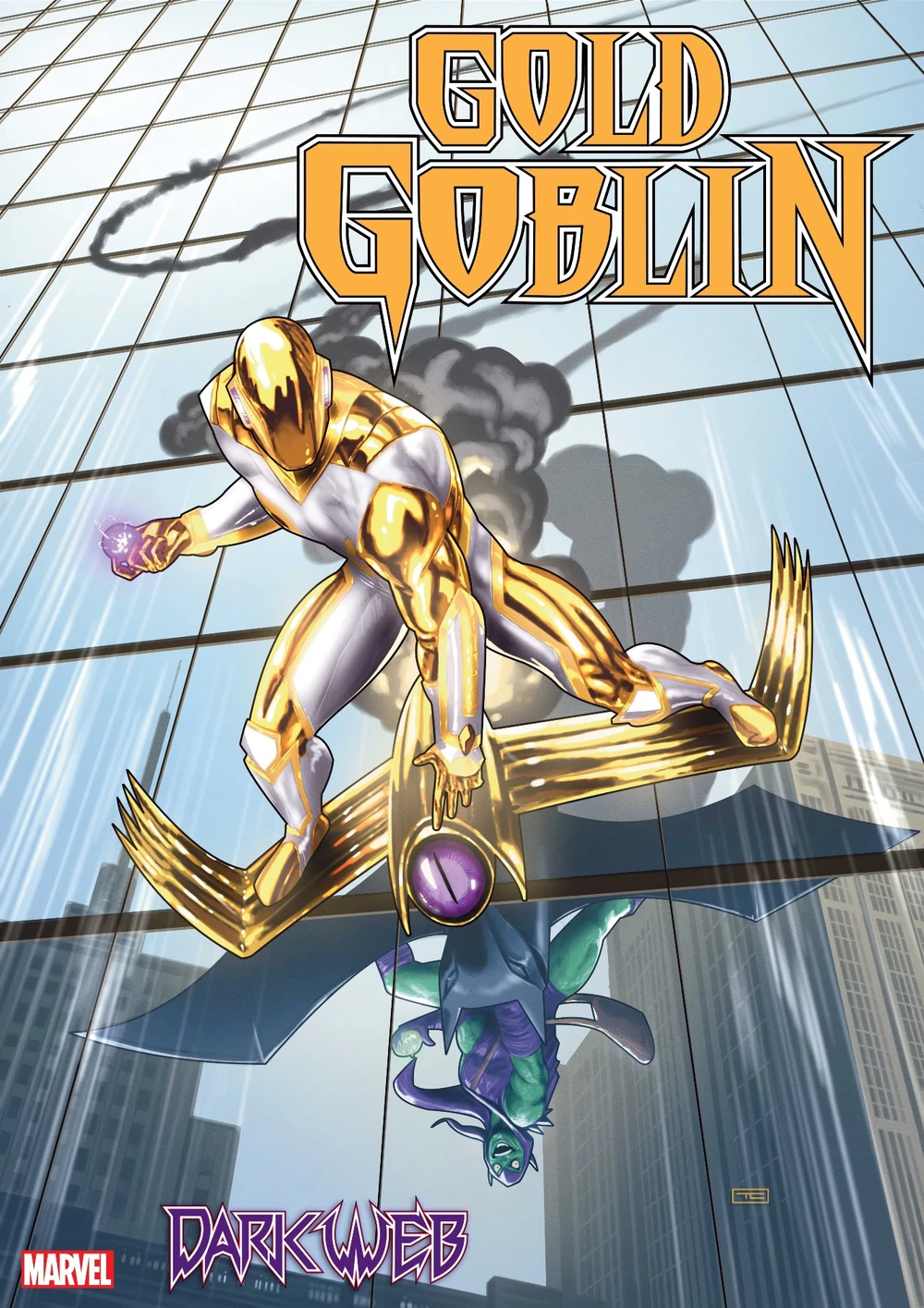 Image: Marvel Comics
We will see Norman Osborn sporting his new superhero identity in this issue. He had already fought against Chams in Dark web #1, and now he will face another villain to watch out for. The developers of this comic are Christopher Cantwell and Lan Medina, and it will be released on December 21, 2022.
Venom #14
Chams and the Goblin Queen have plans for Venom and the rest of the symbiotes he controls. This duo of villains begins to implement their plans, causing Eddie Brock to face his inner demons. The script of this comic is in charge of Al Ewing, and Bryan Hitch will be in charge of the illustrations. Marvel will release this issue on December 28.
Comics for January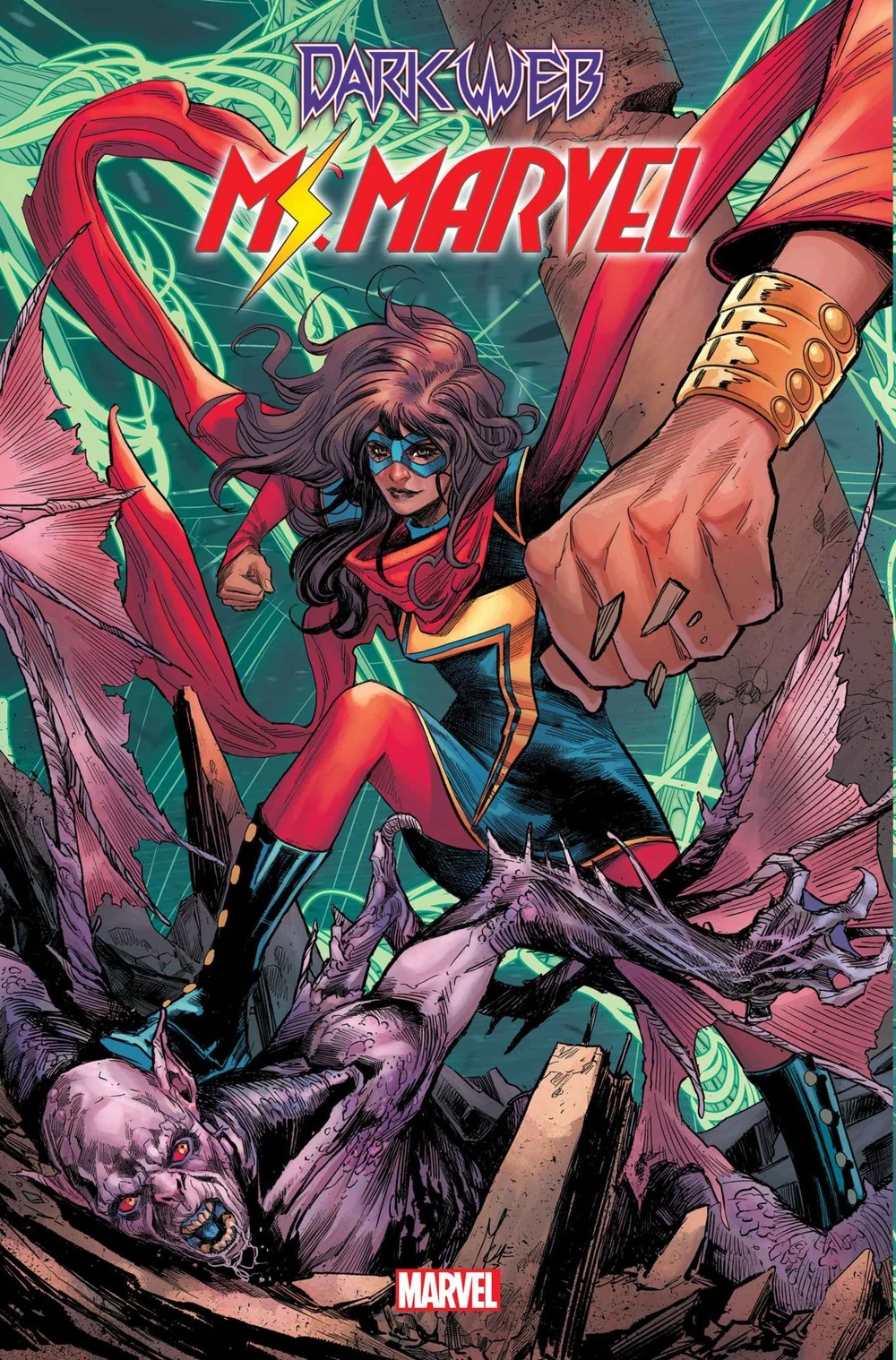 Image: Marvel Comics
Although Marvel has not shared the full synopsis of these comics, we have some information about what we will see. 
Amazing Spider-Man #17 and #18
This issue will see a battered Spider-Man try to get out of limbo. After the arachnid fight with Venom and Chams, the hero must face the monster's limbo to get out of this dimension.
Dark Web: Ms. Marvel #2
In this comic, we will see how Kamala Khan continues to fight in limbo with the living creatures there. Also, with Chams and the Goblin Queen, who, despite her powers, the heroine will see that she needs help and ask for it from another arachnid character. We refer to Miles Morales, who will also participate in these events.
Dark Web X-Men #3
We will learn about the origin of the Goblin Queen in this issue, with a memorable confrontation. The comic will reveal that she was Cyclops' ex-wife, which she left when she discovered that the real Jean Gray was alive. We will see a confrontation between the real one and the clone, and the outcome is sure to be shocking.
Mary Jane & Black Cat #3
These two characters are still in limbo, and the trust between MJ and Felicia leaves much to be desired. The two won't come clean with each other, as Mary Jane has powers for the reason that is still unknown. As for the Black Cat, she has a man from her past in her life again.
Gold Goblin #3
After his duel with Chams, the Gold Goblin must face another new threat. In this case, it's one of his sins from the past, the same Goblin Queen he created. The outcome of this duel will be astonishing.
Venom #15
Venom has descended into the Symbiote nest with more energy and is ready for anything. However, Bedlam is on his way to eliminating Venom once and for all. A showdown between these two opponents is inevitable, and Broke will have the help of an unexpected crimson friend.
Comics for February
The two remaining comics we will have for February are Venom #16 and #Dark Web Finale #1. At the moment, there are no details of these issues. However, we know that it will be the end of the series and the conflict. Also that it will make way for other comics like Red Goblin and Goblin Queen.
This new series will be a great Marvel event with a strong bet full of new comics. The publisher will offer us a crossover full of classic characters, and the countdown has already begun. 
Featured Image Via Marvel Comics 
I am a circus aerialist influenced by Dick Grayson and Spider-Man. Fortunate to write about the characters that inspired me. I also have a Bachelor's degree in Political Science and a Master's degree in International Trade.
Leave a comment