Kraven the Hunter Sony Movie: Aaron Tyler-Johnson Talks About His Character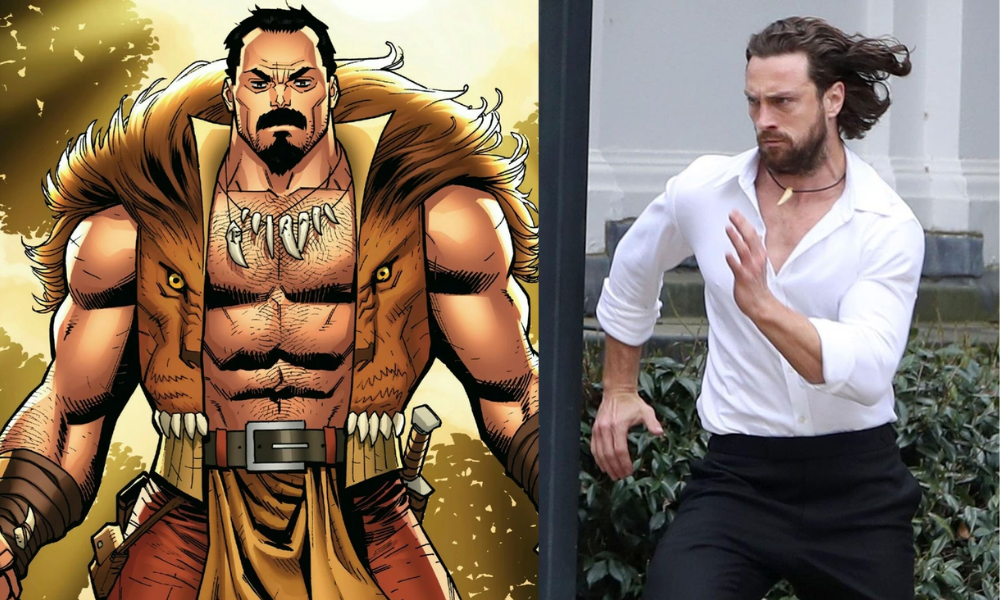 Aaron Tyler-Johnson gives us more details about his role in the upcoming Kraven the Hunter Sony  movie. 
Last year, Sony announced that Aaron Tyler-Johnson would play Kraven the Hunter. And last month, Aaron Tyler-Johnson caused a frenzy online when he described his character as "an animal lover and a protector of the natural world." These words alarmed many fans and made them wonder if Tyler-Johson got the correct memo as the comic character is an obsessive hunter. Kraven's thirst for hunting eventually led him into the most challenging hunting game: killing Spider-Man.
Aaron Tyler-Johnson clarifies his remarks about Kraven the Hunter Sony Movie
In a recent press tour for his latest Bullet Train film, Tyler-Johnson spoke with ComicBook.com and clarified his controversial take about Kraven the Hunter. Saying that he can't confirm any more details about the film, he said that his words were "taken out of context." You can read the whole transcript of his words below:
"And also, I guess that was probably a little taken out of context and then run. I mean, I think you know what I meant what really stated was that he was a protector of the natural world I said and he's a conservationist, which is probably more accurate, and then should have stopped there, full stop, shouldn't have gone on beyond that because, yeah I think you know you really got to understand, yeah, he is a hunter and from that world of hunting and there's so many aspects. What I love about that character is that what is he humanizing is that he has flaws, right? Kraven is a beautiful character. Sergei Kravinov is a beautiful character because it's someone who's really understanding themselves and has flaws. This is a character that was built ages ago and it's in a new time and era, but yeah, is he going to be the Hunter that we all want to see? Yeah, absolutely. Absolutely."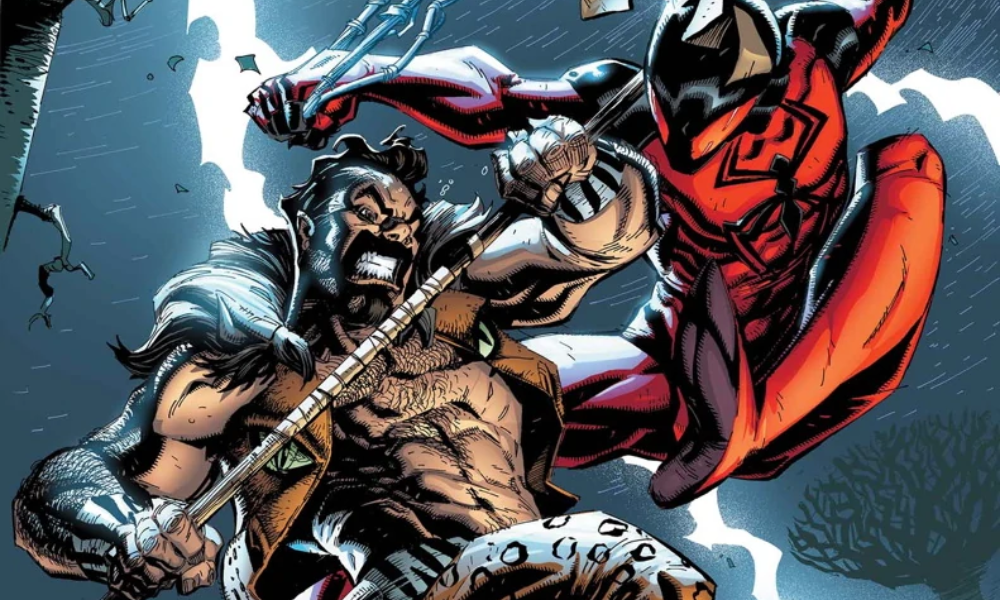 Marvel Comics
Aside from Madame Web,  Kraven the Hunter Sony movie is the other Spider-Man spin-off movie Sony Pictures has in store. It seems like Sony wants to introduce darker and enigmatic characters that will be included in the Sony Spide-Man universe, including Jared Leto's Morbius.
Recently a bunch of pics leaked online giving us the first look at Aaron Tyler-Johnson's look as Kraven the Hunter. Aside from Tyler-Johson, the film will also feature a star-studded cast with A-lost actor Russell Crowe, Academy Award-winner Ariana DeBose, and Tony-nominated actor Alessandro Nivola.
eu deixava o aaron taylor-johnson correr por cima de mim pic.twitter.com/p7jeai3kEB

— jules assistindo HOTD (@julinhabanana) April 22, 2022
The actor's preparations for the role
In an interview with Hero Magazine and Andrew Garfield, Aaron Tyler-Johnson hinted to us about his preparations for the role. One of the things he wants to capture is Kraven's physical attributes. For him to do this, the actor mentioned that he had to go to a bunch of stunt training. 
"I'm in England, I'm not in London but just outside, close to the production office . I'm staying here because I've got a bunch of stunt training to do for this movie, so the director and I are bunking up for the next couple of weeks. You do come at it from another angle, which is back-to-front for me. It's like you're coming at it from the physical aspect, because that's what you can see from a comic book. You go, 'Oh, he looks like that, so I have to look like that.'"
Kraven the Hunter first appeared in The Amazing Spider-Man #15 in 1964. 58 years later, we'll be able to witness the character's debut on the big screen. While the movie's information is scarce, we're expecting that the movie will show the origins of Kraven and how he became the Hunter we know.
Meanwhile, Aaron Tyler-Johnson first appeared in the Marvel Cinematic Universe as Wanda Maximoff's twin brother Pietro aka Quicksilver. His role as Quicksilver may be cut short, but we'll be able to see him again in this upcoming film. Whether he'll become a full-pledged villain or an anti-hero is what we'll have to see next year.
Kraven the Hunter will premiere on January 13, 2023.
Paul is many things. He's a fan of anime, superheroes, and everything in between. He dedicates his downtime to annoying the heck out of his cats and dog.
Leave a comment