Hong Kong Bans Marvel Movies Thanks To New National Security Law (Kinda)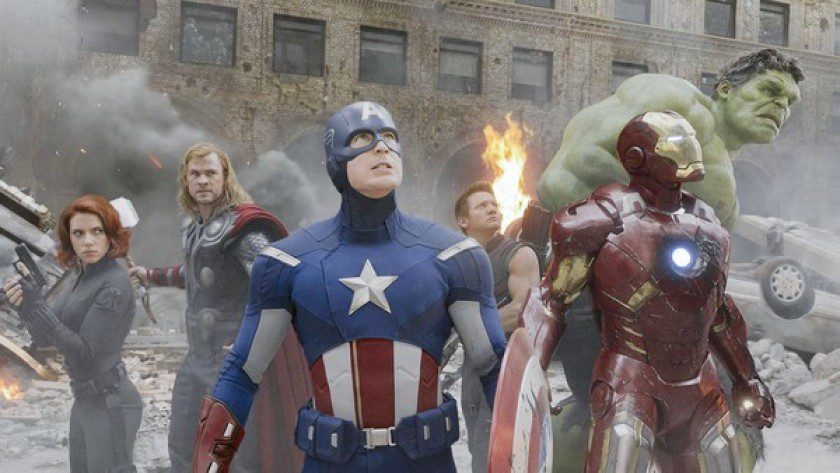 Marvel movies are by far some of the most successful in film history. Avengers: Endgame is the highest grossing movie of all time and other releases haven't been too shabby either. While a lot of the success hinges on the domestic market, the international markets, especially China, have played a huge role in bringing in higher grosses. Unfortunately, the Chinese market may no longer be allowing Marvel movies into the country. Thanks to a new national security law, it seems likely Hong Kong bans Marvel movies in the future.
Hong Kong Bans Marvel Movies?? Why?
Image via Marvel Studios
Let's back up a bit. Hong Kong became a colony of Britain after the Opium Wars, and they were granted 99 years of rule starting in 1898 (imperialism, am I right?). Fast forward to 1997 when Britain returns Hong Kong back to China under the "one country, two systems" arrangement, which means Hong Kong has some autonomy until 2047, and its people have more rights than their Chinese peers. As you may remember, 2019 saw massive protests in the region thanks to China trying to impose an extradition bill and ultimately, the Chinese Communist Party (CCP) cracked down on protestors and asserted strict laws on Hong Kong and its people in 2020.
So how do Marvel movies fit into this? Hong Kong now has a Film Censorship Ordinance that gives the city's chief secretary (chosen by the CCP) the power to revoke the certification of films on the grounds that it's violating national security law. Anyone screening an unlicensed film could face up to three years of imprisonment and a fine of HK$1 million (approx. $128,000). The CCP believes that many American films (including Marvel) act as fuel for protestors. For example memes from using various scenes and characters from Avengers: Endgame were used to capture the protests, with many of them depicting Chinese Communist Party leader Xi Jinping as Thanos. Former Democratic Party LegCo member Ted Hui sent out a tweet suggesting that all films are at risk since pretty much anything can be interpreted as conflicting with the values of the CCP.
Hong Kong regime's political censorship on movies is on the way, movies like The Hunger Games, V for Vendetta, even Les Miserables are possibly on the prohibited list. HK is fast becoming mainland China, people won't be free to watch movies anymore.https://t.co/jZXU1E5hHO

— Ted Hui (Chi-fung Hui) (@tedhuichifung) August 24, 2021
Sadly this isn't too surprising. China has always censored films for violence, explicit sex scenes, etc., but with the stricter national security laws, it seems any pro-democracy sentiments will be squashed. Given that Shang-Chi and the Legend of the Ten Rings just recently came out and it would've been one of the films that could really resonate with the Chinese market, the new laws could prove problematic. Similarly, Eternals is also looking likely to hit barriers on entering the Chinese market.
Do you think Hong Kong banning Marvel movies could become a reality? I hope it doesn't come to that, but it's something that Marvel Studios is surely keeping a close eye on.
Featured image via Marvel Studios
Keilin Huang is a freelance writer that likes the Oxford comma, reading from her neverending pile of books from the library, and Reeses peanut butter cups. She thanks her Dad for introducing her to his Superman comics and probably majored in Journalism because of Lois Lane. Contact her at [email protected]
Leave a comment