Fantastic Four 60th Anniversary: Celebrating The Superhero Family That Changed Everything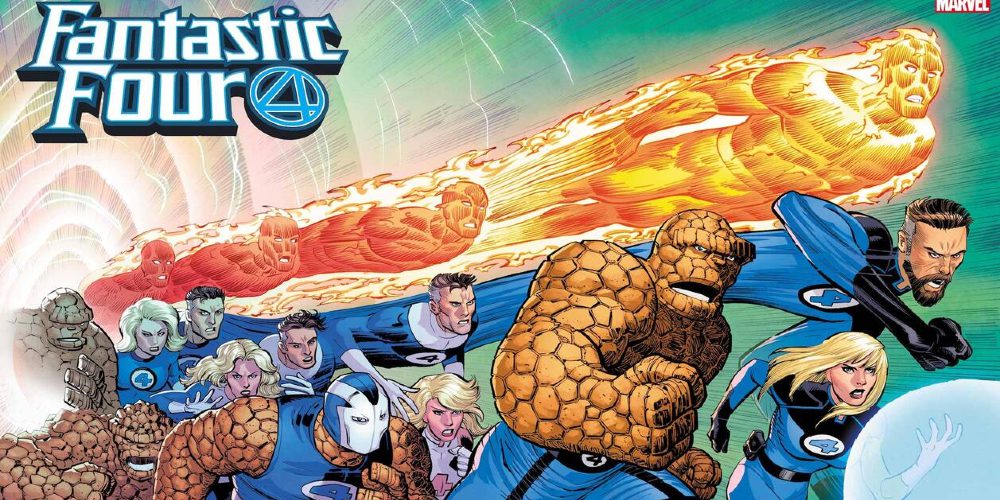 When Fantastic Four debuted sixty years ago, the comic industry was struggling to survive. The Golden Age comic book era was over, and the only characters really doing well were Batman, Superman, and Wonder Woman. The death of superhero comics, and maybe the industry in general, seemed like an inevitability. But then came Jack Kirby and Stan Lee, debuting a superhero team that broke all the rules (for the time). No secret identities. A grotesque-yet-lovable superhero. And far more pathos than comics had seen up until their debut. Indeed, Fantastic Four was, for a while, the bestselling "comic magazine" on the shelves. So even if the history of the Fantastic Four is a rough road, the 60th anniversary is an important landmark for Marvel and comics as a whole.
The 60th Anniversary Isn't Just About the Fantastic Four – August 1961 Birthed the Silver Age of Comics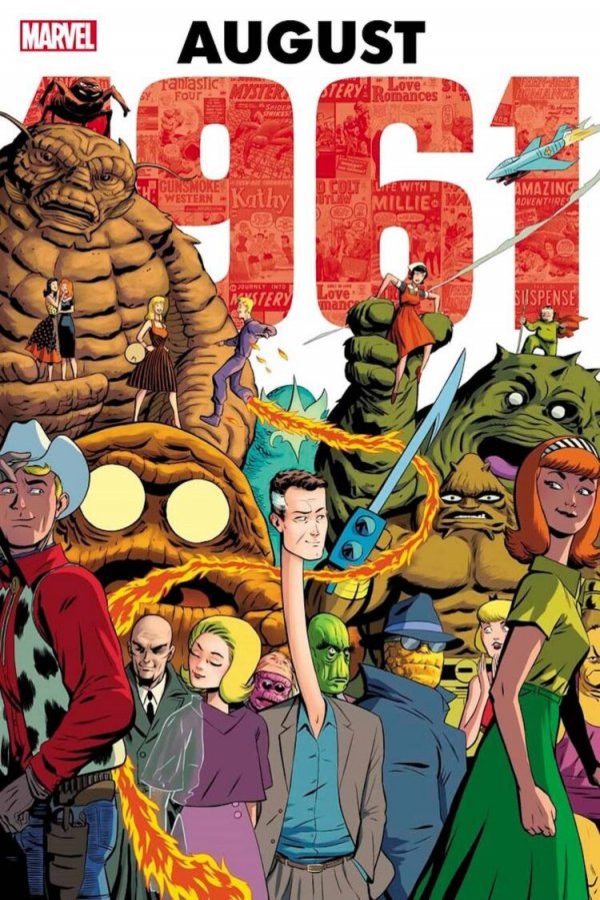 (Image: Marvel Comics)
Fantastic Four #1 might be the most notable and culturally significant comix from August 1961, but it was also one of several titles that got readers excited about comics again.  Some titles are still familiar to this day. We had Journey Into Mystery…before Thor. Tales of Suspense…before Iron Man. Tales to Astonish…a mere two issues before Hank Pym (Ant-Man) debuted. Strange Tales…before Doctor Strange. And finally, Amazing Fantasy before Spider-Man.
But there were also other very popular at the time, even if they've faded into obscurity since. The Rawhide Kid, Millie the Model, Patsy Walker, Love Romances, and Kid Colt Outlaw rounded out the month. But what makes the 60th anniversary of Fantastic Four #1 so important, especially with the other August 1961 titles surrounding it?
It was Marvel's first and only superhero title. After that, they were alone in a sea of sci-fi, fantasy, western, and romance comics. It would be nearly a year before their next breakout superhero debuted: The Incredible Hulk #1. But, after that, Marvel superheroes began popping up more and more frequently.
But it wasn't just Marvel that benefited from Fantastic Four #1. A couple of months before, DC Comics essentially announced that they have run out of ideas for new characters. They just took a gender and an age and added "Bat" or "Super" in front of it. Batgirl and Supergirl, for instance. But after Fantastic Four? They also brought back a few characters. Well, they brought back their names, everything else, including their secret identity, they completely reinvented. Flash and Green Lantern are probably the two best examples of that. Fantastic Four #1 marked the beginning of a new age of new heroes for both Marvel and DC.
How Does Marvel Plan to Celebrate the 60th Anniversary of Fantastic Four?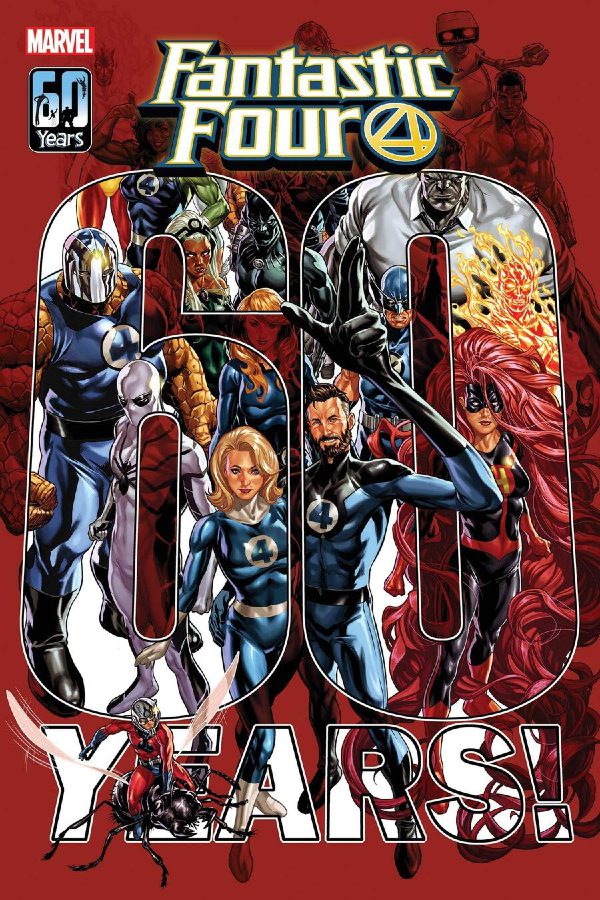 (Image: Marvel Comics)
Well, firstly, August 1961 is getting its own omnibus. So, if you want to experience what your parents or grandparents or even great-grandparents did that summer, there you go. And it will just cost $150! That's just a measly markup of 10,615%, based on the original cover prices of $0.10 each. Might as well put it on the bargain rack, huh?
Then there's Dan Slott's Fantastic Four #35, an oversized new story featuring John Romita Jr on art. As Marvel describes:
"FANTASTIC FOUR #35 will launch a brand-new storyline that will see every iteration of the iconic villain Kang teaming up for a devious plot that will unravel across Fantastic Four history!"
Sounds a lot like the ending of Loki Season One. That's just corporate synergy.
A Galactus-Sized Tribute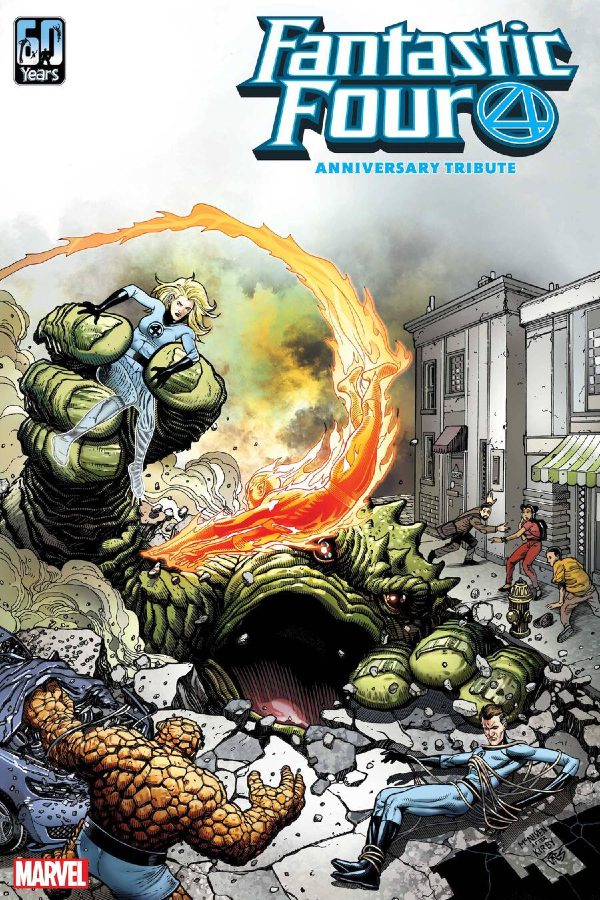 (Image: Marvel Comics)
Then there's the Fantastic Four 60th Anniversary Tribute. Last year, Marvel released the Giant-Size X-Men #1 Tribute. For the tribute, artists from all over the industry recreated a page or two from the classic comic. Fantastic Four will get the same treatment. But the lineup for this tribute is mindbogglingly awesome:
FANTASTIC FOUR ANNIVERSARY TRIBUTE #1
Written by STAN LEE & JACK KIRBY
Art by ACO, AARON KUDER, ADAM HUGHES, ALBERT MONTEYS, ALESSANDRO CAPPUCCIO, BRYAN HITCH, CAFU, CARLOS PACHECO, CHRIS SPROUSE, DANIEL WARREN JOHNSON, DAVID LAPHAM, ELSA CHARRETIER, ERICA D'URSO, FEDERICO VICENTINI, GREG LAND, JAVIER RODRÍGUEZ, JOHN CASSADAY, JOHN ROMITA JR., KATE NIEMCZYK, KEI ZAMA, LEINIL FRANCIS YU, LEONARD KIRK, LUCAS WERNECK, LUCIANO VECCHIO, MARCO CHECCHETTO, MATTIA DE IULIS, MICHAEL ALLRED, MIKE DEL MUNDO, NEAL ADAMS, NIC KLEIN, OLIVIER COIPEL, PACO MEDINA, PATCH ZIRCHER, PEPE LARRAZ, RAY-ANTHONY HEIGHT, ROD REIS, RON FRENZ, SIMONE DI MEO, STEFANO CASELLI, STEVE EPTING, TOM REILLY, SALVADOR LARROCA, JORGE FORNES, KIM JACINTO, WALT SIMONSON, SIMONE DI MEO, LEONARDO ORTOLANI, SANFORD GREENE, TERRY DODSON & MARK BAGLEY
Cover by STEVE MCNIVEN
Variant Cover by JIM CHEUNG
That's…that's everyone. Literally every artist alive. Okay, not all of them, but like half at least.
What Does the Future Hold for the First Family of Comics?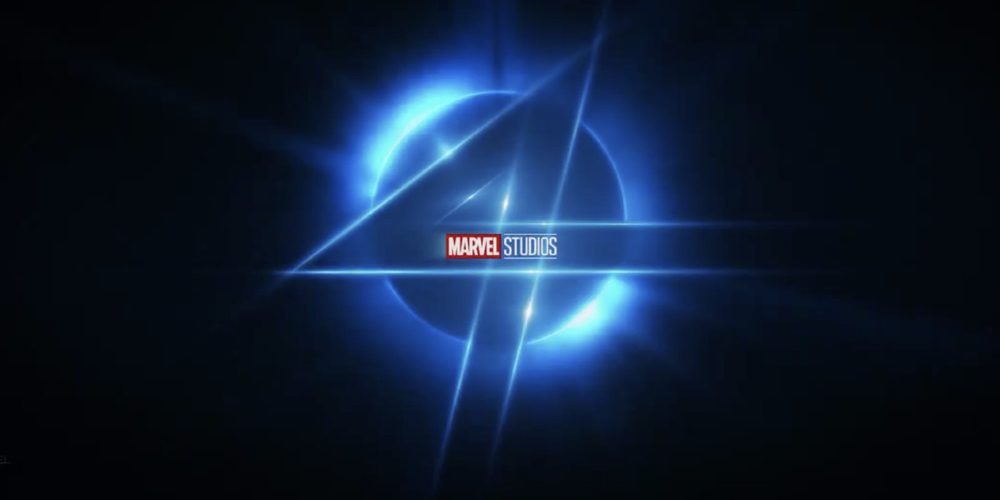 (Image: Marvel Studios)
If you haven't been reading Dan Slott's Fantastic Four, get the trades and catch up. The last event featuring the Fantastic Four front and center, Empyre, is also worth picking up as an FF story. The Avengers might have had shared billing, but Empyre is more in line with a Fantastic Four story. Considering we wouldn't have an MCU without that ten-cent comic, it's about time that we'll finally get their MCU debut. Hopefully, we'll see John Krasinski as Reed Richards and Emily Blunt as Sue Storm.
But what's great about the 60th anniversary of Fantastic Four is that the characters are some of the most wholesome in comics, along with Captain America and Superman. Their continued success shows that you don't have to be jaded or darker characters to succeed. Sure, some creators have tried to do that with the FF. However, the best writers, such as Jonathan Hickman, Mark Waid, and Dan Slott understand the key to these characters:
They make us feel like part of the family.
Roman Colombo finished his MFA in 2010 and now teaches writing and graphic novel literature at various Philadelphia colleges. His first novel, Trading Saints for Sinners, was published in 2014. He's currently working on his next novel and hoping to find an agent soon.
Leave a comment