Ethan Hawke On His Marvel Journey And How His Daughter Maya Hawke Pushed Him To Join The MCU
A-list actor and Moon Knight star Ethan Hawke talked about his journey and learning in joining Marvel, and the role of his daughter, Maya Hawke, in this decision.
In case you've missed it, the Marvel Cinematic Universe has received 19 nominations at the Primetime Emmy Awards. This is a momentous feat for Marvel, given that it was only the company's second year in expanding the MCU through television shows. Moon Knight bagged eight nominations, including Character Voice Over Performance for F. Murray Abraham (Khonshu), Cinematography for a Limited or Anthology Series or Movie, and Fantasy Sci/Fi Costumes, to name a few.
Moon Knight and "overpraised" superhero movies
It's undeniable that the whole cast of Moon Knight brought their A-game into this show. The Disney+ series highlighted the acting prowess of lead actor Oscar Isaac who portrayed Marc Spector and his alternate identities, Steven Grant and Jake Lockley. 
Alongside Oscar Isaac is the veteran actor Ethan Hawke who played the character of Arthur Harrow. Harrow is a religious cult leader whose goal is to reanimate the Egyptian goddess Ammit and bring about her justice to the world. Ethan Hawke mentioned in an interview before that he worked in tandem with co-star Oscar Isaac to give depth to the character. He said Harrow was a "mix between a monk and a doctor."
The success of Arthur Harrow's character owes to the incredible acting chops of Ethan Hawke. However, for many, his debut in MCU was a shocker, given that the actor was quite particular with superhero movies.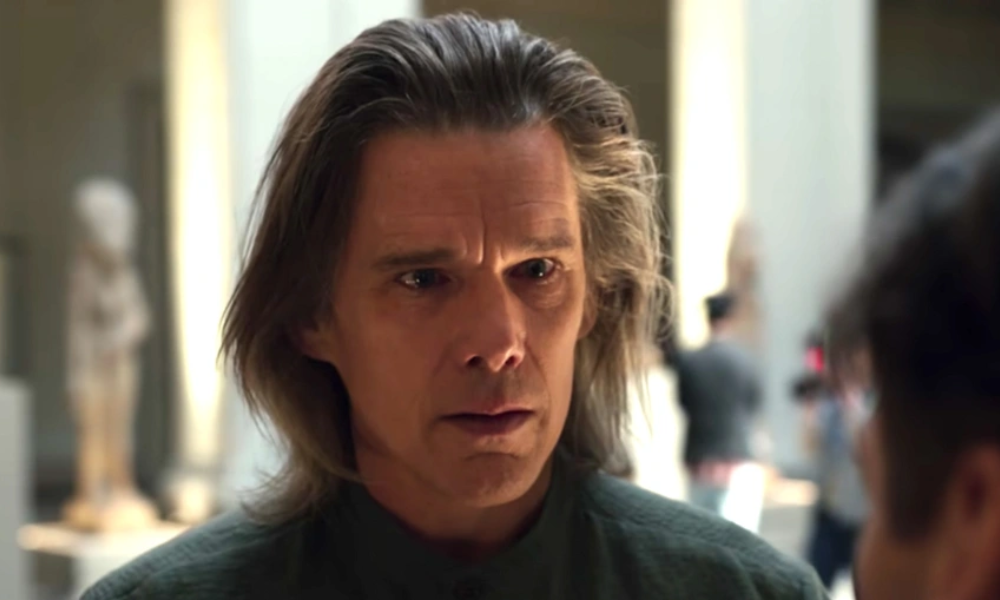 Disney+
In an interview with IndieWire in 2018, he called the superhero movie Logan a great film but a bit "overpraised." The interview resurfaced when the news broke out that Hawke would be in Moon Knight. However, the actor quickly clarified his take.
"I love superhero movies, I love arthouse movies. I don't think there's a difference between high art and low art," Hawke said. "There are movies that people put their hearts into, and there are movies that people try to cash in on. And the ones that I like are the ones that people put their hearts into, and you can feel that in a superhero movie or you can feel it in an arthouse movie."
Hawke further mentions that his favorite movies were Logan, Doctor Stranger, and Dark Knight. While these are great movies, he says that "they're not the only thing" that cinema might offer.
Ethan Hawke on joining Marvel
So, how did Ethan Hawke find his way to the Marvel turf? We have to thank his daughter Maya Hawke for that. Maya Hawke has been one of the breakout stars in Netflix's Stranger Things, and because of her wise words, his father joined the MCU. 
This is what he said in an interview with IndieWire:
"Maya would say to me, "Why are you sitting on the outside and telling everyone their sandbox is bad? Why don't you go into their sandbox, play with them, and show them what you have to offer?" I said to Oscar Isaac, "We've got to go play in Marvel's sandbox and try to do what we do. We don't have to change Marvel. We just want to show them what we're capable of doing and see if they find it interesting." So we had a lot of rehearsals and worked on things a lot. We had a really good experience."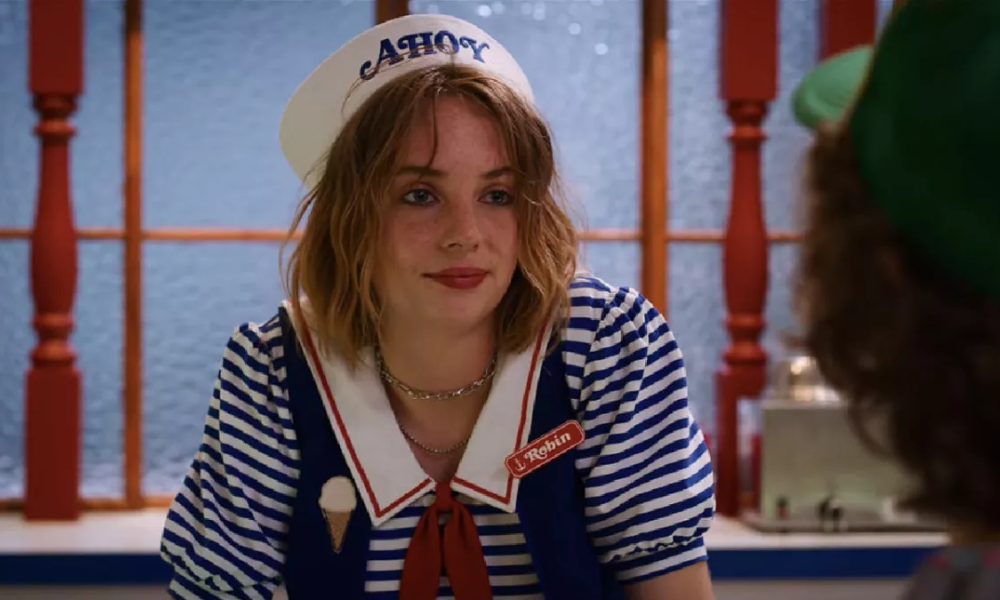 Netflix
Clearly, Ethan Hawke was happy with his experience in being part of MCU's Moon Knight. Given that his performance was superb in the show, people are curious as to whether he'll appear in future Marvel projects. Answering that question, Hawke said he's "not supposed to talk about it," and he "had to sign an NDA about dealing with them." He mentions that he's "not interested in long-term commitments."
Marvel's Moon Knight starring Oscar Isaac, Ethan Hawk, and May Calamawy, streams now on Disney+. 
Paul is many things. He's a fan of anime, superheroes, and everything in between. He dedicates his downtime to annoying the heck out of his cats and dog.
Leave a comment