Bad Bunny In Marvel: Know The Puerto Rican Star Who'll Be 'El Muerto' For Sony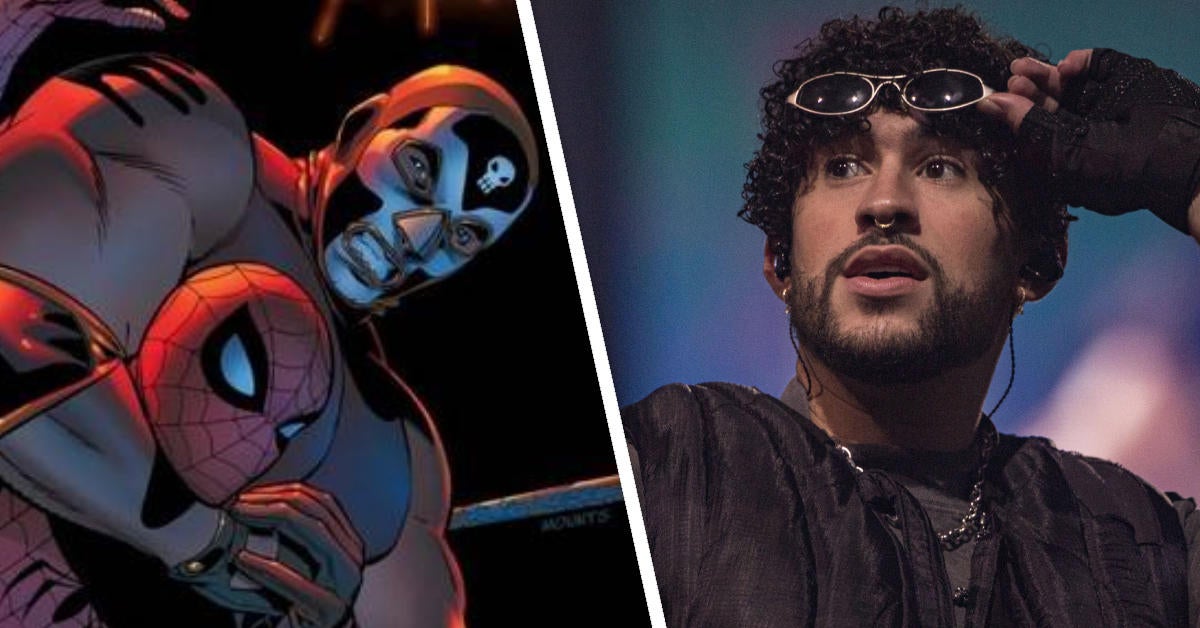 Bad Bunny in Marvel debuts as "El Muerto" for their newest standalone film!
After Morbius and Venom: Let There Be Carnage, Sony will expand more with a new Spider-man spin-off. In this newest spin-off, they've chosen Bad Bunny to be El Muerto, a supernatural luchador. With this casting, Bad Bunny will b the first Latino actor who'll star in a Marvel film.
First, let's get to know the man who'll play El Muerto.
Bad Bunny as musician and actor

Benito Antonio Martínez Ocasio, more popularly known as Bad Bunny, is a Puerto Rican rapper and record producer. He had collaborated before with artists like Cardi B, Drake, and Daddy Yankee.
In 2020, he released his second album entitled "YHLQMDLG " (Yo hago lo que me da la gana). This album is critically acclaimed, even winning a Grammy for Best Latin Pop Album.
His third album was also a commercial success, winning a Grammy Award for Best Musica Urbana Album. It also topped the Billboard 200, something unprecedented for an all-Spanish-language album.
To top it all, he even became Spotify's first non-English most-streamed artist for 2020 and 2021.
He had a minor role in F9: The Fast Saga, the tenth movie under the Fast and Furious franchise.
Additionally, he is set to star in Bullet Train with top-billed actors like Brad Pitt, Aaron Tyler-Johnson, and Joey King. Sony Pictures Releasing will release this movie on July 29, 2022.
Bad Bunny in WWE
Yet, Bad Bunny is more than his music and acting credits. He started making guest appearances in WWE in 2021.
During his wrestling stint, he won the WWE 24/7 Championship and joined a tag team match on WrestleMania 37.
In January 2022, he made a surprise return to WWE's Royal Rumble. He managed to eliminate professional wrestlers like Sheamus and Dolph Ziggler. He didn't win the match but was able to maintain his ground until the final five.
Now, in case you were wondering why the heck Sony chose him to play El Muerto, that is the answer.
With his experience in WWE, it's no doubt he can pull off the wrestling stunts that the role demands. Looks like Bad Bunny impressed the Sony executives with his performance in Bullet Train and they gave him a minor role in this upcoming spin-off.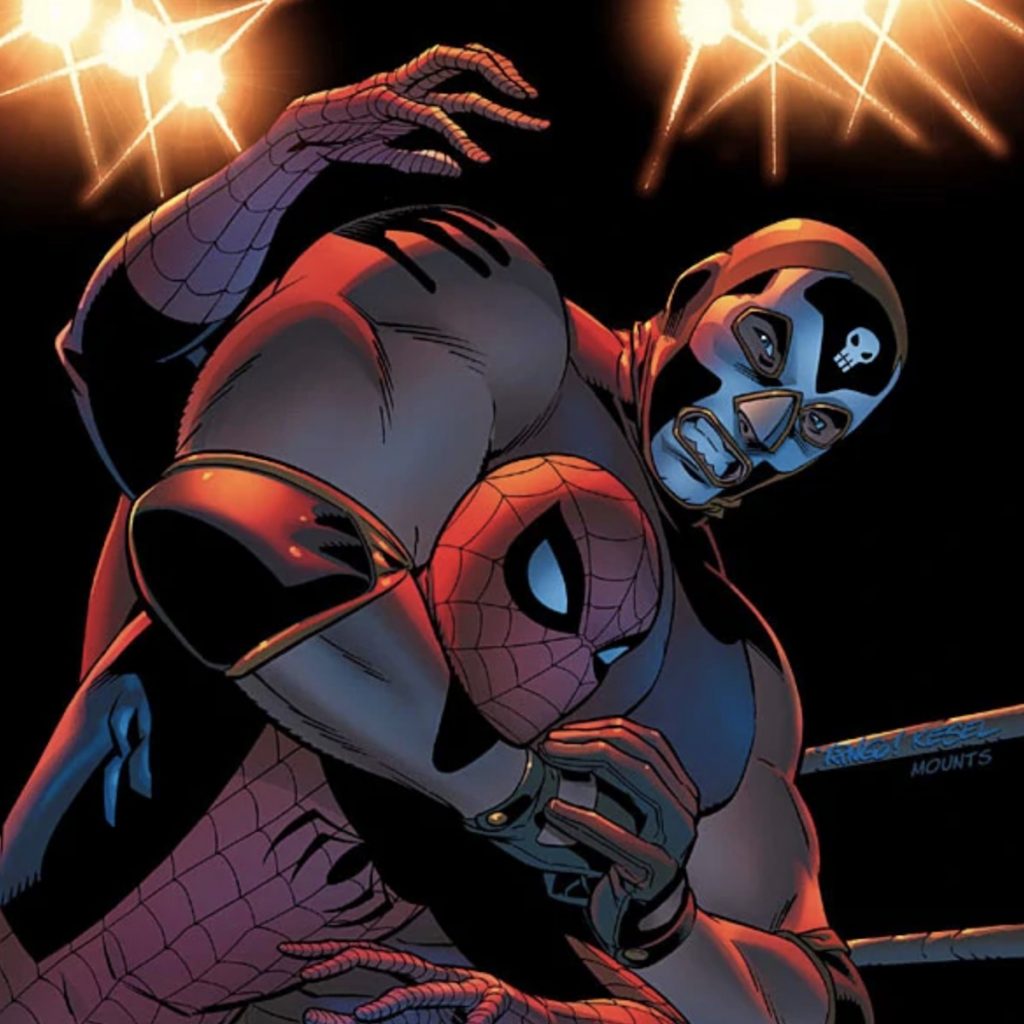 Marvel Comics
El Muerto in Marvel and Spider-Man spin-off
Bad Bunny's character is a super-powered wrestler named Juan-Carlos Estrada Sanchez. El Muerto's powers come from his iconic mask which is an heirloom of his family. Through this mask, El Muerto gains beyond-human strength and durability.
Spider-man will meet El Muerto when he traveled to New York City with the goal to develop his strength. They'll duel in a charity wrestling match where El Muerto almost unmasks Spider-man. That pushes Spider-man to stab El Muerto with his stingers, paralyzing him in the process.
Their unlikely meet-up will become an alliance and friendship. Together with Spider-man, El Muerto will face his archnemesis, El Dorado.
The Future of Sony/Marvel Films
Aside from the debut of Bad Bunny in Marvel, Sony announced a few more projects in the works.
One of them is which is Madame Web. This is Sony's attempt to make a female-centric Marvel film. Dakota Johnson was finally revealed to be the lead actress in the movie. Madame Web will be available to us on July 7, 2023.
Sony also confirmed the third movie under the Venom franchise.
It appears that Sony is also on the run of expanding their Spider-man universe. Who knows, maybe in a couple of years we would finally be able to see The Sinister Six on the big screen.
Whatever it may be, we'll be here slinging and waiting!
Paul is many things. He's a fan of anime, superheroes, and everything in between. He dedicates his downtime to annoying the heck out of his cats and dog.
Leave a comment