Ariana DeBose In Kraven The Hunter – West Side Story Actress Confirms Her Role At Marvel
Ariana DeBose will play Calypso in the film Kraven the Hunter. The actress will play this iconic Marvel character, who has been in multiple comic books and animated series versions of Spider-Man. DeBose will play this significant role following her success in West Side Story (2021).
Image by Niko Tavernise via 20th Century Studios
The actress had outstanding participation in the Steven Spielberg film, where her interpretation of Anita stood out. Her performance made her win the BAFTA Award, a Golden Globe Award, the Screen Actors Guild Award, and the Film Critics' Choice Award for Best Supporting Actress and is nominated for the Oscar Awards.  
Ariana DeBose to Star as Calypso in Kraven the Hunter 
DeBose will star as Calypso in Sony's production of Kraven the Hunter. Fans know this villain as one of Spider-Man's most fearsome rivals. In all comics and series, Calypso is Kraven's love interest.
Marvel is living a moment of apogee in terms of producing the most iconic comic book characters. Since its agreement with Sony, which owns Spider-Man's rights, it is also exploring the universe of its villains. It started with Venom, and it seems like we will continue to see other villains this time around, as we will also see the Chameleon in this film.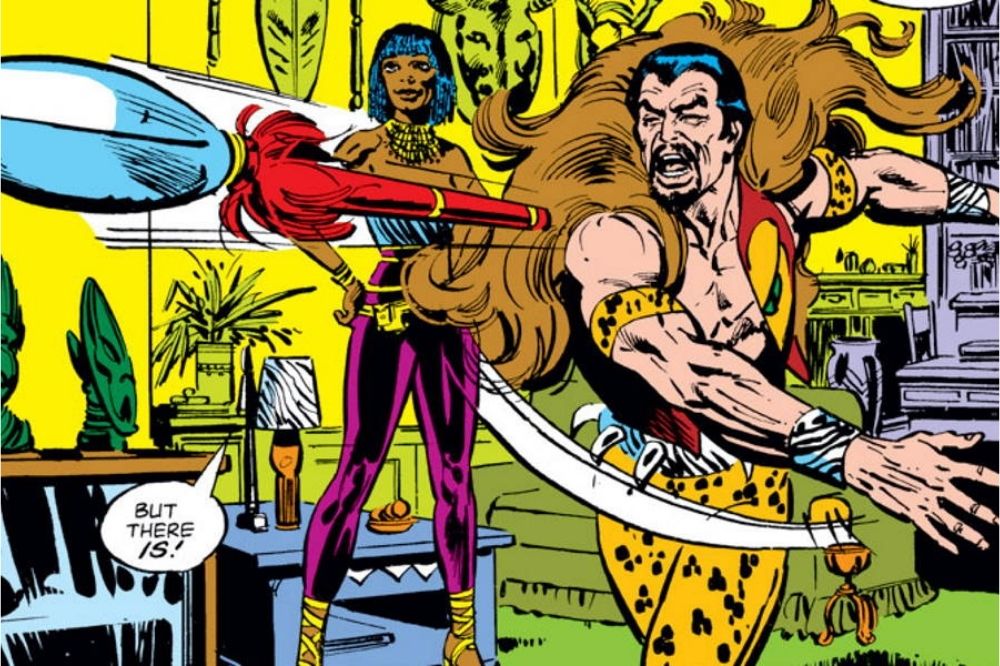 Image via Marvel Comics
DeBose will play one of Marvel's oldest characters, whose first appearance was in Amazing Spider-Man #209. More and more actresses of color will play important roles within the superhero genre. This film could tie into the Venom universe, and she might appear again in the future.
Actresses of Color are Taking Over Influential Roles
Image via Disney+
As we commented earlier, with DeBose's very prominent involvement, people notice the promotion of inclusion in this popular genre. Another actress who played a notable role and was involved in a controversial DC movie was actress Zoë Kraviz. She tried to audition for the part of Catwoman in the movie Batman the Dark Knight Rises.
What caused the controversy with this Warner/DC production was that they wouldn't even let her audition for the role. Zoë stated that it all happened because they were looking for someone with a different skin tone. She commented that she was too "urban for the role," according to them.
Despite this setback, Kravitz was finally selected to play the same character in Batman's recently released new movie. She was thrilled to play the role, she said. Zoë also added that she would like to play a bisexual Selina Kyle to give the character an extra touch.
Actresses of color are setting trends in today's major productions. DeBose did so with West Side Story, which, thanks to the large number of awards she won for her role, is gaining access to big-name productions. This production could catapult her career, and even more so if we add the possibility of her becoming an Oscar winner later this year.
With her participation in Kraven the Hunter, we will see her sharing the screen with iconic characters from Marvel comics. Calypso is a well-known character in comics and animated series. Kraven and the Chameleon are Spider-Man's mortal enemies. Undoubtedly, this film is as promising as the whole shared universe.
Leave a comment