America Chavez In MCU—Xochitl Gomez's Exclusive Interview With Marvel
In less than two weeks, we're about to see the debut of America Chavez in MCU, played by the incredible Xochitl Gomez.
In an exclusive interview with Marvel.com, Gomez takes us back to her journey to becoming America Chavez.
America Chavez is the newest face in MCU, and she will appear in Doctor Strange: Multiverse of Madness.
Casting Gomez as America Chavez in MCU
Gomez's first experience in the MCU goes way back. Back when she was only 13 years old, she auditioned for an unknown role. But, she figured that the part was for Doctor Strange as the term "sorcerer" would always pop up in the scripts. This was back in 2020, and look where she is now.
Adding to this, Victorio Alonso of Marvel Studios has some thoughts on finding the perfect actor. He says,
"We went through a very extensive search process with the Sarah Finn Company and her team, and after meeting with hundreds and hundreds of young women, we landed on Xochitl – who was the best choice for the character." 
 Alonso adds the need to cast someone who'll truly embody America. He continues,
 "We were thrilled to have found someone who could embody the character with a fresh look at who America Chavez could be, and who could stand up in performance alongside the likes of Benedict Cumberbatch, Benedict Wong, and Elizabeth Olsen," Alonso adds,
 "With Xochitl, there was a cheekiness about her. There was a spark in her eye. We saw the defiance of America Chavez in her." 
Photo by Jay Maidment. ©Marvel Studios 2022. All Rights Reserved.
Gomez on LGBT representation
Weeks ago, news spread that some countries have banned Doctor Strange: Multiverse of Madness due to its LGBT content. In line with this issue, here's what Gomez has to say about the significance of America Chavez in MCU. Alonso declares, 
"This character was important to me for many personal reasons, but also because it was important that we make the effort to have every kid in this world represented in our universe, and she represents both the LGBTQ+ and Latinx community. It's the type of character I've been waiting to see us have since we started this journey with Iron Man back in 2008. I'm so happy she is part of the MCU family, and I know she will be a great addition." 
Recently, we have seen an upward trend in Marvel's attempt at the call for representation. Some of these were Phastos from Eternals, Negasonic Teenage Warhead, and Yukio from Deadpool 2. Now, with America Chavez in MCU, it's safe to assume that Marvel will continue in the route, and we'll be able to see more queer characters in years to come. Alonso continues,
" is a young Latina who is part of the LGBTQ+ community, and has great power. Children want to see themselves represented."
In a powerful message, Alonso adds, "There is this level of identity that comes to be a very important moment in an adolescent's life – to see themselves; to not be invisible."
We already know the amount of effort Alonso has put into becoming America with just these. She took the character by heart, and we are here for it!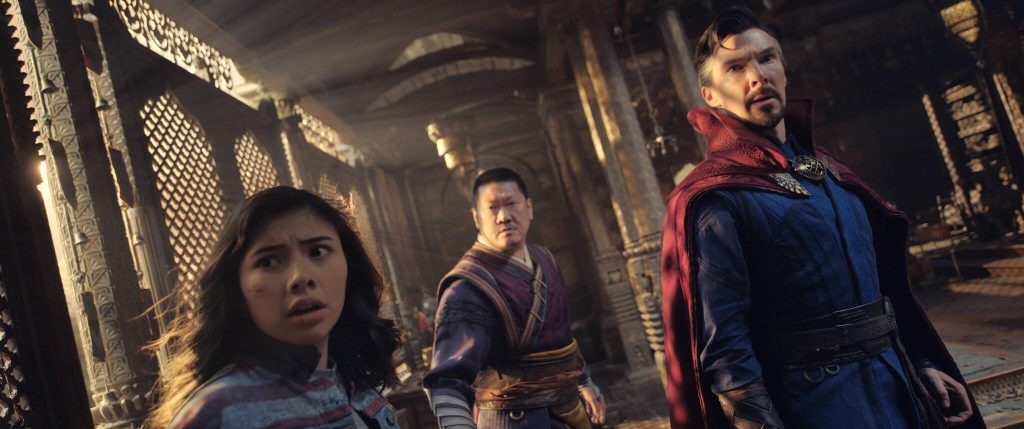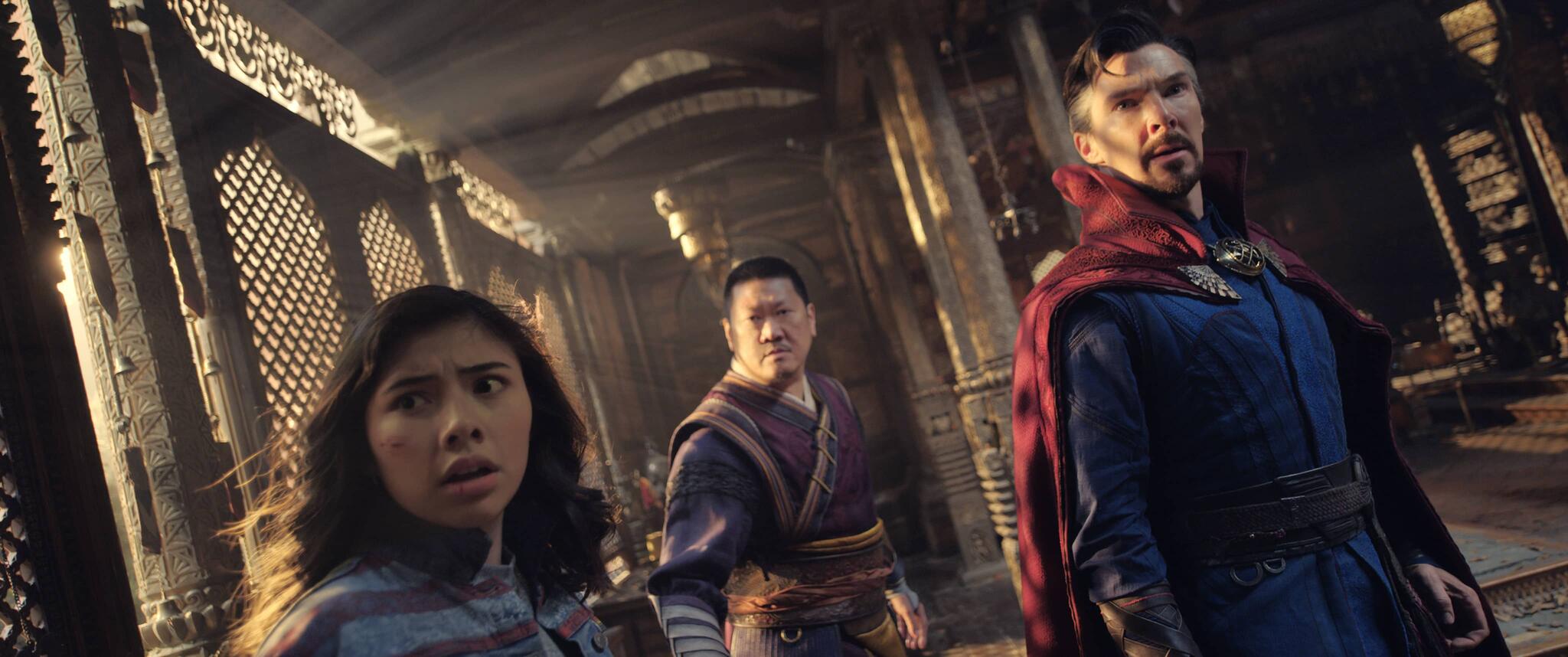 Photo courtesy of Marvel Studios. ©Marvel Studios 2022. All Rights Reserved.
America Chavez's Future in the MCU
Gomez didn't spill anything when it comes to America's origin story. According to her, America was "literally running for her life in the gap junction space between universes with Doctor Strange." America Chavez has the power to open star-shaped holes in reality. This allows her to jump into different realities and explore the Multiverse.
For now, we expect more of America's mind-bending powers in Doctor Strange: Multiverse of Madness on May 6! Together with Xochitl Gomez, the movie showcases stars Benedict Cumberbatch, Elizabeth Olsen, Benedict Wong, and many more. 
Paul is many things. He's a fan of anime, superheroes, and everything in between. He dedicates his downtime to annoying the heck out of his cats and dog.
Leave a comment