SDCC: Marvel Comics is Just Getting Started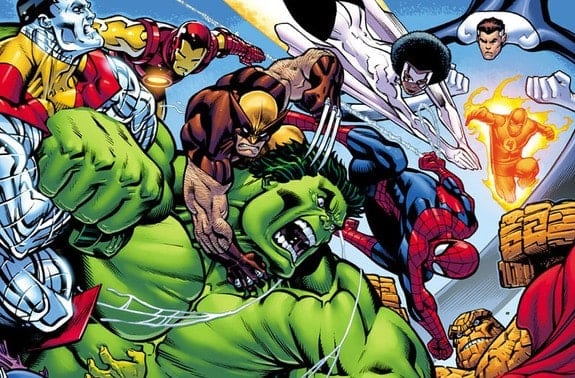 Marvel Comics' Next Big Thing panel might be Saturday's big comic book event at SDCC. They still gave us a lot of announcements today, from new series to returning favorites. We also got the tiniest hints about an event starting in December (which we'll probably learn more about tomorrow).
Everybody Needs an X-Force
War of the Realms might be over, but there's still a lot of clean up to do. Marvel is building up their Asgardian side of the universe, and at SDCC, we saw the next branch-off of Thor's realm. Welcome Strikeforce, by Tini Howard and Germán Peralta. Starting in September, Strikeforce is "Asgard's answer to X-Force!" Much like X-Force and Savage Avengers, this team will put down threats permanently, with "No compromise. No mercy." Led by Blade, the team also consists of Angela, Spider-Woman, Wiccan, the Winter Soldier, Monica Rambeau, and Daimon Hellstrom. It's an interesting team, especially since Angela is the only Asgardian in an Asgardian book.  We should also get some interesting team dynamics with this group. Hellstorm and Winter Soldier could be the next Power Man and Iron Fist!
All Cower Before Doom!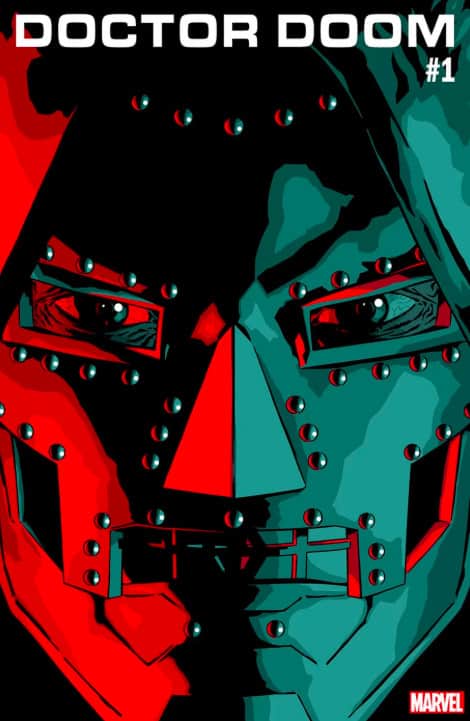 Doctor Doom has never had an ongoing series before. Sure, he was the Infamous Iron Man for a time, but there's never been anything more than a mini-series called Doctor Doom. Christopher Cantwell and Salvador Larroca are changing that. At the Diamond Lunch at SDCC, Marvel announced the new ongoing. Marvel's biggest villain is finally getting the respect he deserves!
Every Skull Burns
Ghost Rider is getting a lot of love lately. He has a Hulu original coming out soon, and now a few new series, including Ed Brisson and Aaron Kuder's Ghost Rider. At the SDCC Diamond Lunch, Marvel also included details about Danny Ketch: Ghost Rider and Beware the Ghost Rider, which sees the two spirits of vengeance return. Now, there's one other detail that might relate to Ghost Rider. Right now, Johnny Blaze is King in Hell, a result of Wong trying to fix Doctor Strange's post-Secret Empire events in Damnation. While talking about their upcoming events like House of X and Absolute Carnage, they also shared an image of a burning crown with just "December 2019" under it. Sadly, we won't know more for "four or five weeks."
Rise of Star Wars

Although IDW announced in their SDCC panel their own pre-Rise of Skywalker story coming out in Star Wars Adventures, Marvel has the official prequel mini-series. Journey to Star Wars: Rise of Skywalker—Allegiance  by Ethan Sacks and Luke Ross will be just four issues long, and the only prequel series to the new movie. Marvel also displayed the gorgeous four inter-connecting covers from artist Marco Chechetto, seen above.
Future Comics of Future Fight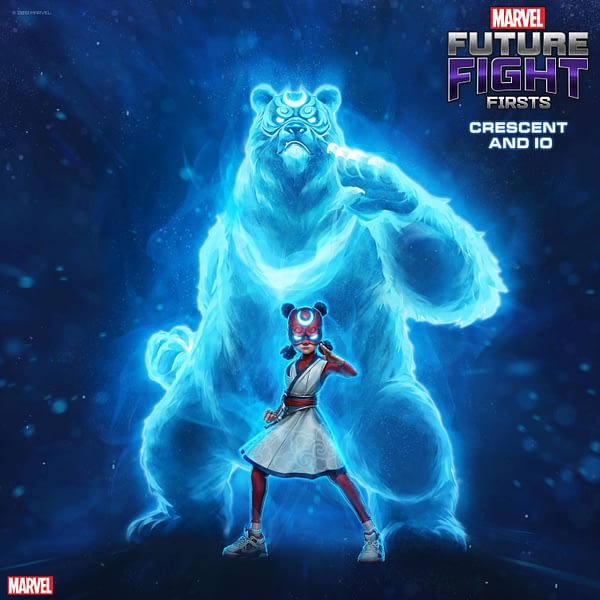 Apparently that mobile game, Marvel: Future Fight is really popular. In October, Marvel is releasing three one-shots based on what I am assuming are popular characters, White Fox, Crescent & Io, and Luna Snow. These three characters also joined the new Agents of Atlas series, which is apparently also a thing (there are officially too many comics to keep track of). All three comics are written by Alyssa Wong, with art by various artists.
Return to the Spider-Verse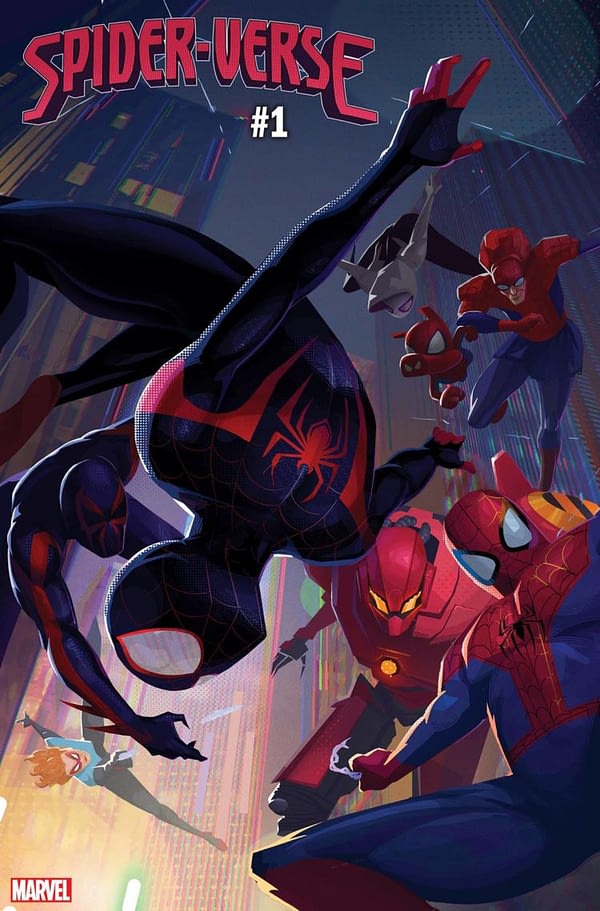 A few years ago, the idea of a "Spider-Verse" sounded kind of stupid. Ever since the movie Spider-Man: Into the Spider-Verse blew everyone away, we can't get enough. Despite this, it's taken a while for Marvel to deliver us a fitting comic series. But finally, at the Spider-Man SDCC Panel, Marvel announced Spider-Verse, a 6-issue series written by Jed MacKay and featuring artists Juan Frigeri, Art Adams, Stuart Immonen, Stacey Lee, and more. The story will be Miles Morales-centric, as the movie was. However, we're going to be meeting a lot more Spider-people.
The Marvelous Ms. Mary Jane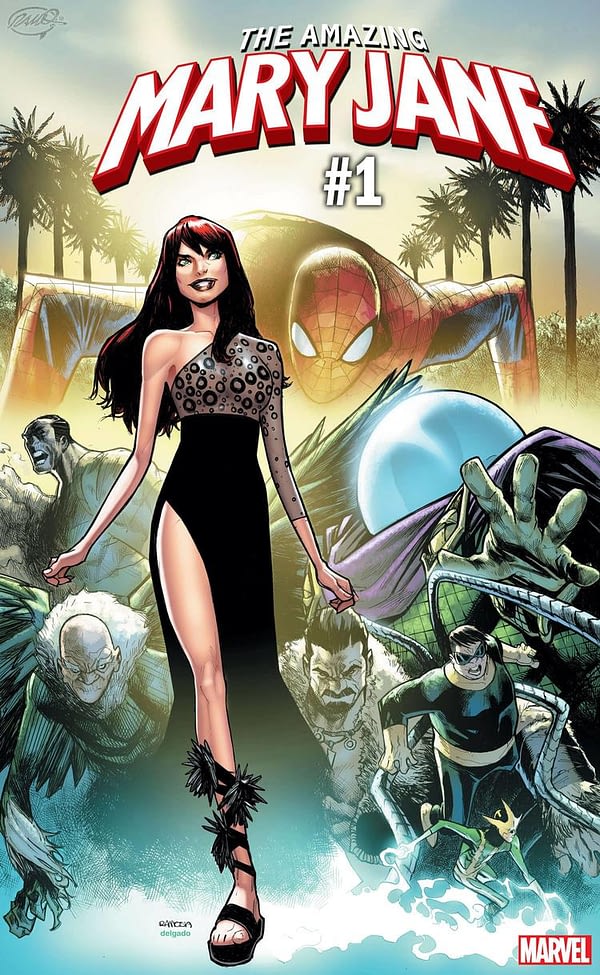 DC Comics had an instant hit with the first issue of their Lois Lane Maxi-series, and now Marvel is looking to copy that success with The Amazing Mary Jane. It'll be interesting to see how Leah Williams and Carlos Gomez interpret her character for a series. Lois Lane is an investigative reporter—her career sets up a premise that works for comics. Mary Jane is a model and actress. How will Williams hook us?
Still Not Dead(pool)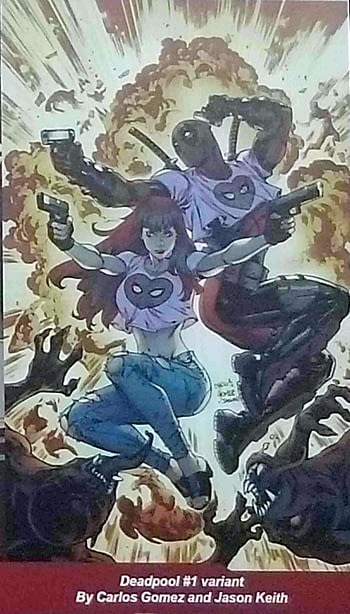 While displaying Mary Jane themed variant covers for October, Marvel might have accidentally revealed another new series during the SDCC panel. Deadpool was recently canceled, but one of the MJ variant covers? Deadpool #1! (shout out to Bleeding Cool for the catch!)
Marvel Zombies Return (again!)
While they released the cover to a mysterious Marvel Zombies project right as The Walking Dead came to an abrupt end, Marvel used SDCC to give us some more details. In October, Philip Kennedy Johnson and Leonard Kirk's Marvel Zombies: Respawn, a one-shot, hits the shelves. However, this is all to set up a mini-series starting in early 2020.
Marvel Forever (and ever)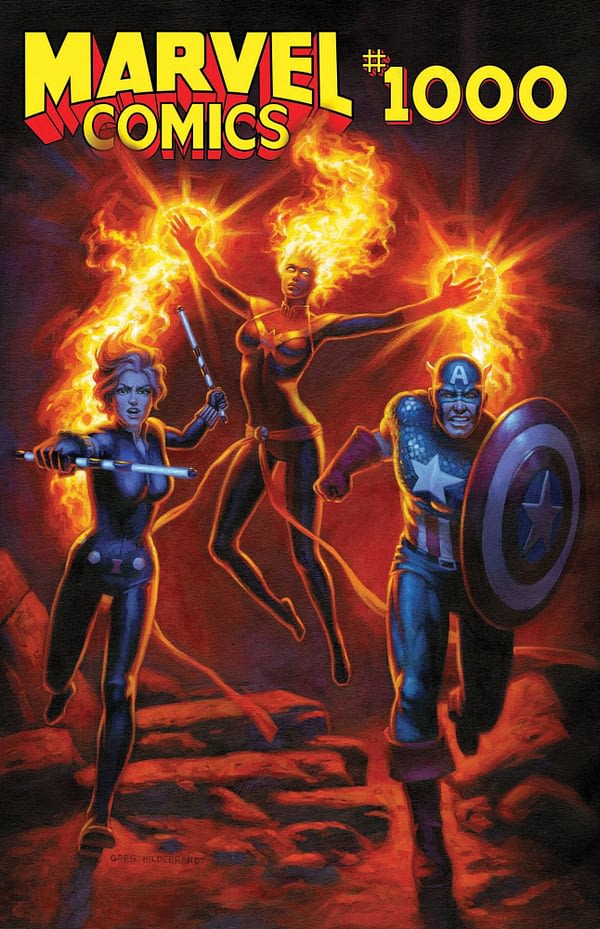 Editor-in-Chief CB Cebulski revealed a lot of details about the upcoming Marvel Comics #1000. The line-up of creators in this book is staggering. From the solicitation:
It's a big day for Marvel Comics at San Diego Comic-Con 2019 as more news was revealed at This Week in Marvel's panel! Marvel Editor-in-chief C. B. Cebulski revealed more creators working on MARVEL COMICS #1000, and the names are big — Neil Gaiman and Mark Buckingham! Globally acclaimed at the House of Ideas for their previous work on MIRACLEMAN, Gaiman and Buckingham are returning to Marvel to contribute to this massive creative collaboration of 80 teams for a super-sized issue celebrating Marvel's 80th Anniversary.

In addition to Gaiman and Buckingham, Cebulski also revealed even more creators joining the MARVEL COMICS #1000 lineup. Creative teams of David Mandel and Butch Guice and Jason Reynolds and Patrick O' Keefe will be joining the star-studded list of creators on the comic book, including Al Ewing, Adam Kubert, Alex Ross, Gail Simone, Kareem Abdul-Jabbar, Chris Claremont, Peter David, Mark Waid, and more! Don't miss a single page of this legendary comic book, MARVEL COMICS #1000 hits stands on Wednesday, August 28.
That's right, Miracleman is coming back!
That's just a round-up of some of Marvel's big news from their Friday Panels. They have even more news coming out Saturday…so, see you soon!
(Featured Image: Marvel Comics)
Roman Colombo finished his MFA in 2010 and now teaches writing and graphic novel literature at various Philadelphia colleges. His first novel, Trading Saints for Sinners, was published in 2014. He's currently working on his next novel and hoping to find an agent soon.
Leave a comment