What Marvel Comics Should You Read In July
While DC Comics put out most of their line, catching up from the lockdown, Marvel decided to take their time. For the most part, we're getting a lot of their next event, Empyre (we have a July checklist for you). But Marvel is also giving us some other great comics and graphic novels that you should read in July. From the continuation of Dawn of X to a new Spider-Man arch bringing back an obscure villain, this will be a fun month.
What Marvel Comics Single-Issues You Should Read in July
Giant-Size X-Men: Magneto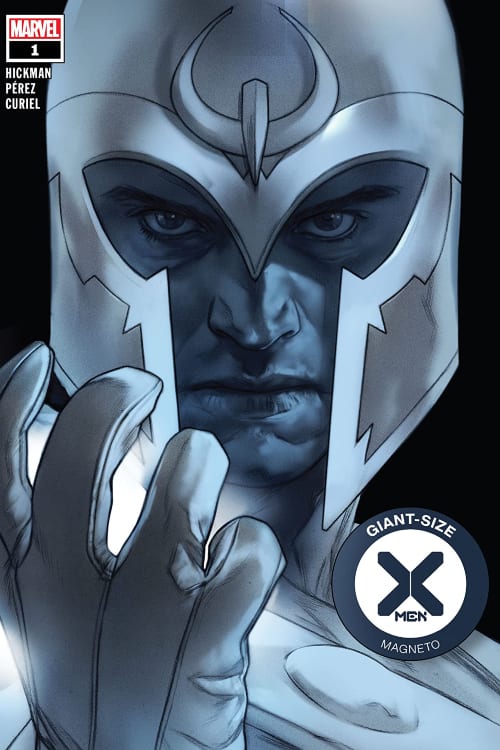 Eric, you'll never make international friends if you keep glaring at them like that! (Image: Giant-Size X-Men: Magento, Marvel Comic)
Writer: Jonathan Hickman
Artist: Ramon Perez
Release Date July 15
Jonathan Hickman's revival of the "Giant-Size" branding has so far been either really good or just okay. However, his characterization of Magneto is one of his strongest features in the Dawn of X era. As a Krakoan ambassador, Eric seems at home. Yes, he's one of the leaders of Krakoa, but his times as the man in charge of everything never really ended well. As a representative of the Krakoan nation, the home of all mutants, he excels. He has the right mix of confidence and responsiveness. Of all the Marvel Comics coming out in July, this one should be the most reflective, so get ready for a deep read.
Official Solicitation:
HICKMAN & OLIVER MASTER MAGNETISM! Jonathan Hickman continues his one-shots showcasing some of Marvel's best artists! This time, he teams with Ben Oliver (ULTIMATE X-MEN, THUNDERBOLTS) to bring a tale of Krakoan Ambassador and Master of Magnetism, Magneto! Krakoa may be only for mutants, but mutants still need to deal with the human world around them. Magneto has a plan for that.
(Note—it looks like they changed artists since the original solicitation)
Amazing Spider-Man: Sins Rising Prelude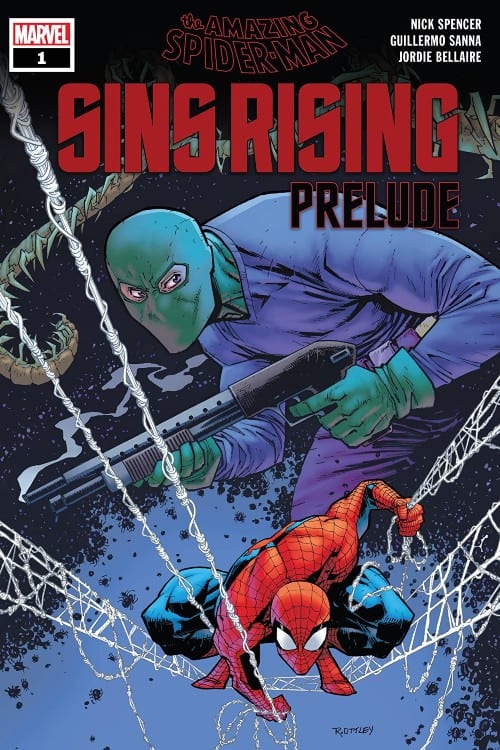 How can Spencer make a guy named Stanley threatening? (Image: Amazing Spider-Man: Sins Rising Prelude, Marvel Comics)
Writer: Nick Spencer
Artist: Guillermo Sanna
Release Date: July 22
The Sin-Eater is one of those Spider-Man villains lost in obscurity, rarely used. But that's all about to change as Nick Spencer begins his next big Spider-Man arch, Sins Rising. Oddly, Marvel Comics hasn't put as much emphasis on Peter Parker, so if it's been a while since you've read Spider-Man, you should be able to start fresh this July.
Official Solicitation:
Who is the Sin-Eater, and why is it so terrifying that he's back? Nick Spencer pulls back the curtain on one of the most dangerous Spidey villains in history. We will not only reveal more of Sin-Eater's secret history but put him on a collision course with Spider-Man that will have you quaking in your seat.
X-Factor #1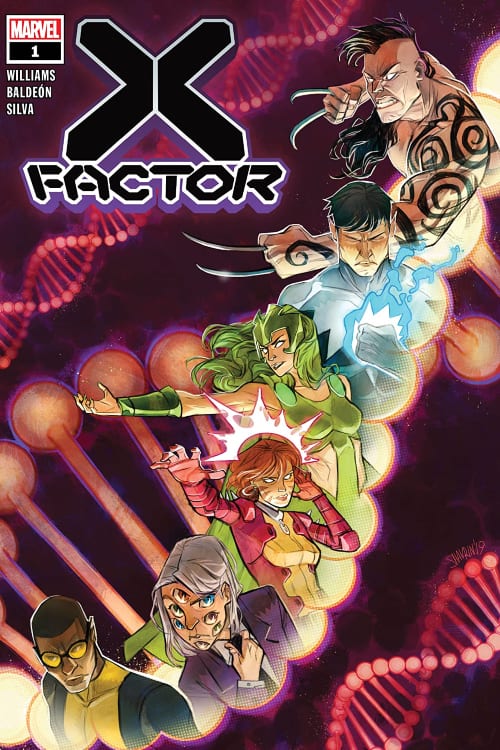 I never understood why Eye-Boy wasn't the most popular Marvel Comics hero. (Image: X-Factor #1, Marvel Comics)
Writer: Leah Williams
Artist: David Baldeon
Release Date: July 29
One week before the lockdown, I was ready for X-Factor #1. And I should have been able to read it, but because of COVID-19, Marvel Comics pushed it back to the end of July. Peter David's X-Factor is one of the best comic book runs of all time, and Leah Williams' mandate for the series seemed to honor his "X-Factor Investigation" tradition. Now, finally, we're just a few weeks away. This is going to be a great addition to the Dawn of X era.
Official Solicitation:
MUTANTS HAVE CONQUERED DEATH! By the grace of The Five, the resurrection protocols can bring back any fallen mutant. But such a huge enterprise isn't without its problems and complications… When a mutant dies, X–Factor is there to investigate how and why to keep the rules of reincarnation. Writer Leah Williams (AMAZING MARY JANE, X–TREMISTS) and artist David Baldeón (DOMINO, WEB WARRIORS) take Northstar, Polaris, Prodigy, Eye-boy, Daken and Prestige into the world of murder and missing persons…
What Marvel Comics Graphic Novels You Should Read in July
Ruins of Ravencroft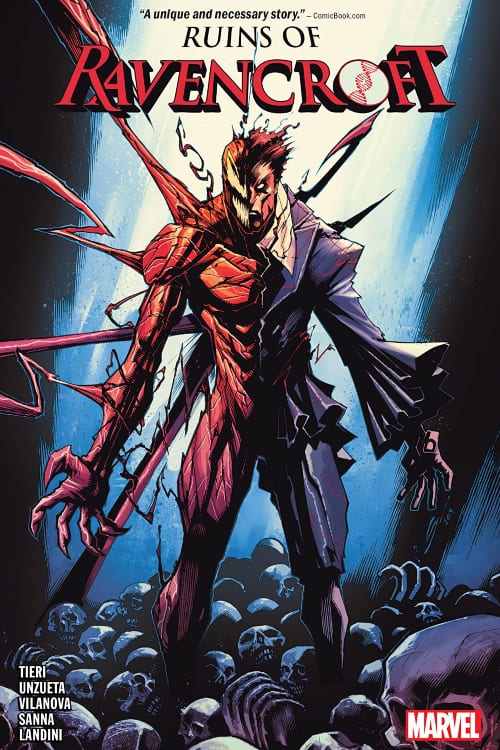 Why do the heroes always think that putting their villains all in one place is a good idea? (Image: The Ruins of Ravencroft, Marvel Comics)
Writer: Frank Tieri
Artists: Stefano Landini, Guillermo Sanna, Angel Unzueta, Guiu Vilanova
Release Date: July 22
Has anyone else heard of Ravencroft Institute for the Criminally Insane? No, I don't mean Arkham Asylum. It turns out that Marvel has its own version of that famous psychiatric "hospital." Ravencroft first debuted almost precisely 30 years ago, July 1991, in  Spectacular Spider-Man #178. Donny Cates revitalized the institute during Absolute Carnage, but Frank Tieri explores it further with two series. First is this one, Ruins of Ravencroft, a series of three one-shots focusing on different "patients." Sabretooth, Carnage, and…Dracula? Following Ruins, Tieri wrote the Ravencroft mini-series, which just ended on July 1. For a retail price of $4.99 (on Comixology), for all three issues, Marvel Comics made this one you should definitely read, and it might be the most fun you have reading comics this July.
Official Solicitation:
Collects Ruins Of Ravencroft: Carnage, Sabretooth, and Dracula.
Ravencroft's history has been shrouded in mystery for years — but no longer! In the wake of ABSOLUTE CARNAGE, the past of the Ravencroft Institute for the Criminally Insane has started to unravel — revealing hidden chapters in the lives of some of the Marvel Universe's most recognizable heroes and villains! Efforts to reconstruct Ravencroft are well underway, but the ruins of its history are there to be explored — by Misty Knight, John Jameson, Mister Fantastic…and Mayor Wilson Fisk, the onetime Kingpin of Crime! Prepare to learn how the Institute cast its dark shadow over the villains called Carnage and Sabretooth — not to mention the lord of the undead, Dracula himself! But what does Ravencroft's hidden history have to do with a sinister scientist named Nathaniel Essex?
X-Force by Benjamin Percy Vol 1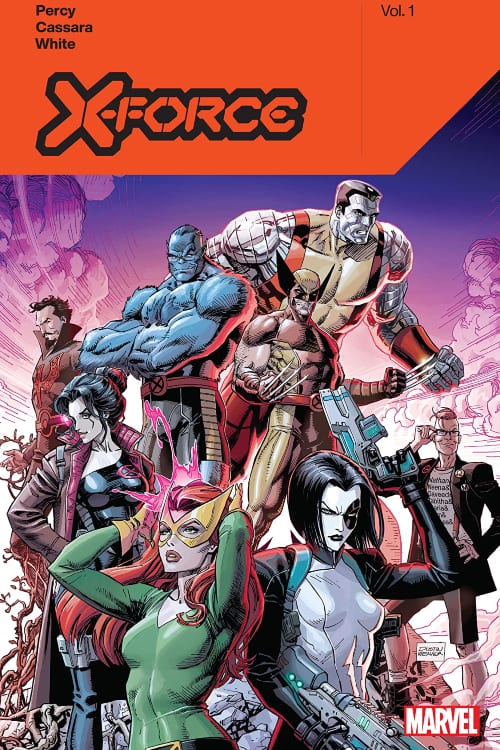 The CIA of Krakoa! (Image: X-Force by Benjamin Percy Vol. 1, Marvel Comics
Writer: Benjamin Percy
Artist: Joshua Cassara
Release Date: July 22
With Jonathan Hickman at the helm, Dawn of X is proving to be one of the best eras of X-Men comics yet. However, as great as Hickman's ideas are, the best series isn't his X-Men or New Mutants—it's Benjamin Percy's X-Force. At the NYCC 2019 event, Percy warned everyone that "bad things happen" in this title. He might have undersold that; really bad things happen in X-Force. The first issue ends with someone critical to the resurrection of dead mutants getting shot in the head, throwing Dawn of X into a tailspin. Characters are skinned alive, cut into pieces, and become increasingly more violent. Characters like Beast and Jean Grey, two mostly pacifists, are now quite comfortable with murder and destruction. So, yeah, when this comes out on July 22, you should pick up the best series Marvel Comics is currently producing.
Official Solicitation:
Collects X-Force (2019) #1-6.
The high price of a new dawn! The X-Men have an island home and a bright future at last — but the dangers they face are far from over! That means they need X-Force, the mutant CIA — half intelligence branch, half special ops. Beast, Jean Grey and Sage are on one side; Wolverine, Kid Omega and Domino are on the other. But when the X-Men's foes launch a devastating strike, Krakoa faces a major security breach — and a staggering loss! The new X-Force must hit the ground running, and take on the threats targeting mutantkind — beginning by unraveling a mystery and taking vengeance! But their deadly choices will have dark consequences. Plus: When new technology threatens Krakoa's safety, Beast takes matters into his own hands! And can the team save the life of the one person the X-Men cannot lose?
Star Wars: Rise of Kylo Ren
Who wore it better: Vader or Ren? (Image: Star Wars: The Rise of Kylo Ren, Marvel Comics)
Writer: Charles Soule
Artist: Will Sliney
Release Date: July 29
When Disney bought Marvel Comics and Star Wars, everyone knew that the eventual comics were going to get some high-level talent. So far, writers like Jason Aaron, Keiron Gillen, and Greg Pak have contributed Star Wars stories that flesh out the universe in surprising and magnificent ways. But for the most part, aside from a Poe Dameron series, Marvel has steered clear of the new trilogy characters. If you weren't the biggest fan of Kylo Ren or the any of the sequel trilogy, this might change your mind.
Official Synopsis:
Collects Star Wars: The Rise Of Kylo Ren (2019) #1-4.
With Ben Solo's fall comes Kylo Ren's rise! As the son of Rebel Alliance heroes Leia Organa and Han Solo, and Jedi Master Luke Skywalker's nephew and protégé, Ben Solo has the potential to be a great force for light in the galaxy. But the Skywalker legacy casts a long shadow, the currents of the dark side run deep and Ben has Darth Vader's blood in his veins. Voices from both his past and future tell him who he must be. He will shatter, he will be reforged and his destiny will be revealed. Snoke awaits. The Knights of Ren await. Ben Solo's path to his true self begins here.
What are you most excited for?
(Featured Image: X-Force by Benjamin Percy Vol. 1, Marvel Comics)
Roman Colombo finished his MFA in 2010 and now teaches writing and graphic novel literature at various Philadelphia colleges. His first novel, Trading Saints for Sinners, was published in 2014. He's currently working on his next novel and hoping to find an agent soon.
Leave a comment