What Marvel Comics Graphic Novels You Should Read This November 2020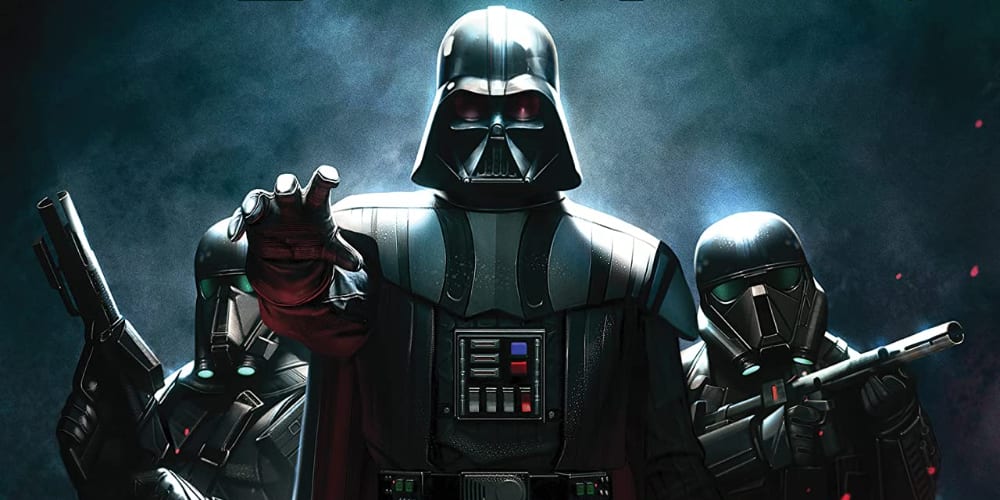 Marvel's trade paperback and hardcovers are coming out in bigger numbers this month. Why? Firstly, Marvel always has an impressive number of graphic novels every month. Secondly, the COVID catch up. The publishing plans changed quite a bit when the industry had to shut down. But now, we got a bit more to choose from. And there are some really fun Marvel Comics graphic novels you should read this November.
Star Wars Vol. 1: The Destiny Path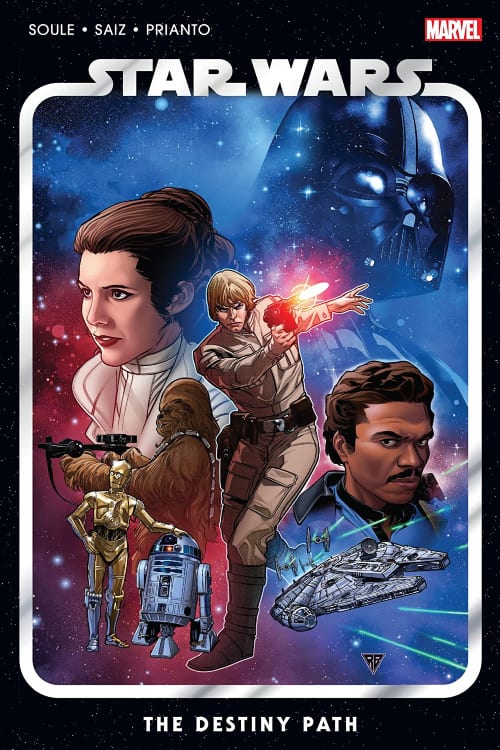 (Image: Star Wars Vol 1: The Destiny Path)
When Marvel first took over Star Wars comics, they explored the events between Episode IV: A New Hope and Episode V: The Empire Strikes Back. That series wrapped up last year, and in 2020, we got a new Star Wars series. This time, it's set between Episode V: The Empire Strikes Back and Episode VI: Return of the Jedi. This is a dark era in Star Wars mythos. And if you're a Star Wars can, you should definitely start reading the graphic novels in November because it's some of the best work coming from Marvel Comics. Yes, Han is frozen in carbonite. But we get more Lando, so, balance?
Writer: Charles Soule
Artist: Jesus Saiz
Release Date: November 11th
Official Solicitation:
It is a dark time for the galaxy in the wake of The Empire Strikes Back. The rebel fleet is scattered following a disastrous defeat at the Battle of Hoth. Han Solo is frozen in carbonite and lost to the bounty hunter Boba Fett. And Luke Skywalker is wounded and reeling from learning the horrible truth about his past. Darth Vader did not kill Luke's father — he is Luke's father! Now Luke, Princess Leia, Lando Calrissian, Chewbacca, C-3PO and R2-D2 must fight their way back to the rest of the Rebel Alliance. But this ragtag band of freedom fighters doesn't realize they've only traded one imperial trap for another! They're about to cross paths with the captain of the Tarkin's Will: the cunning and vengeful Imperial Commander Zahra
Thor by Donny Cates Vol. 1: The Devourer King
(Image: Thor by Donny Cates Vol 1: The Devourer King)
It's a good month for Donny Cates. Not only was Crossover #1 an absolutely amazing comic, but he's still rocking on Thor and Venom. If you haven't read any of his Thor series yet, you should read the first of the graphic novels when Marvel Comics releases it this November. His Thor is like a merging of Warren Ellis and Walt Simonson. But at the same time, completely unique. Also, seeing Thor as the Herald of Thunder…awe-inspiring. That's because Nic Klein's art is gorgeous. When we first see Thor as the Herald, it's hard not to just pause and reflect on the power of that image. Klein's art goes perfectly with Cates's writing.
Writer: Donny Cates
Artist: Nic Klein
Release Date: November 4th
Official Solicitation:
A new legend begins! The prince is now a king. All of Asgard lies before Thor, the God of Thunder, and the Ten Realms are finally at peace. But the skies above the Realm Eternal are never clear for long. The Black Winter is coming — and to triumph over this new threat, Thor must be transformed in a most unexpected way! Bursting with new power and set on a dangerous path, Thor will battle friend and foe alike. But can he convince Beta Ray Bill to let him continue his bloody mission to save all that is? The Black Winter has the power to reveal the means of any person's demise. Thor will glimpse his future — and if the vision is true, Asgard will soon need a new Odinson to take the throne! Collects Thor (2020) #1-6.
Venom Epic Collection: Symbiosis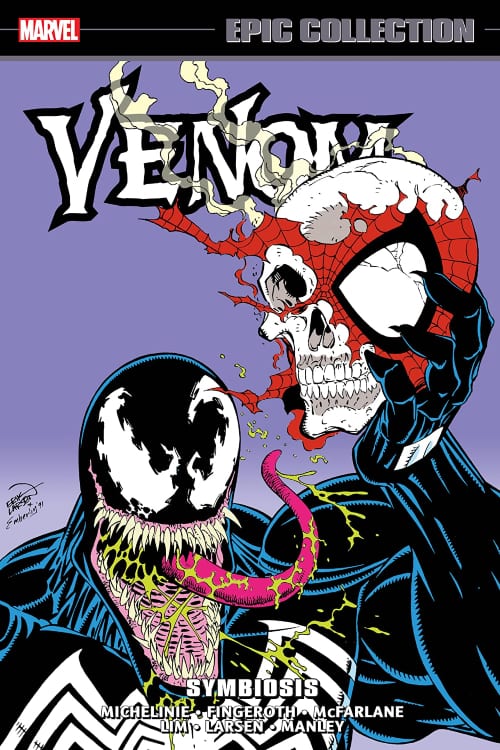 (Image: Venom Epic Collection: Symbiosis, Marvel Comics)
Speaking of Donny Cates, he has a big Venom event starting next month called The King in Black. In fact, the prologue: Web of Venom: Empyre's End is already available. But before you read that, you should read Symbiosis, now available as one of Marvel Comics Epic Collection Graphic Novels this November. Symbiosis is where it all started for Venom. From Spider-Man earning that his cool black costume was actually a malicious alien, to Eddie Brock wreaking havoc on Peter Parker's life after becoming Venom. The Epic Collection line at Marvel is great—and well worth the price. They're kind of somewhere between a trade paperback and an omnibus, and perfect for comic lovers. (Also, they are a bit cheaper online, especially during a Comixology sale).
Writers: Tom DeFalco, Danny Fingeroth, David Michelinie, Louise Simonson
Artists: Ron Frenz, Greg Larocque, Erik Larsen, Ron Lim, Aaron Lopresti, Mike Manley, and Todd McFarlane
Release Date: November 4th
Official Solicitation:
Venom goes Epic! When Spider-Man learns that his black costume is secretly an alien symbiote, he rejects the suit — and the spurned creature soon finds a new host! Disgraced reporter Eddie Brock has reasons of his own to hate Spider-Man, and together the two merge into the twisted engine of revenge known as Venom —and a rivalry for the ages begins! Venom has the same powers as Spider-Man — but he's bigger, stronger and doesn't trigger his spider-sense. And he knows Spidey's secret identity! Against such a dangerous, determined and deadly foe, how far will Spider-Man have to go to survive?

Collects Amazing Spider-Man (1963) #258, 300, 315-317, 332-333, 346-347, 388 (B story); Web of Spider-Man (1985) #1; Avengers: Deathtrap – the Vault (1991); Darkhawk (1991) #13-14; material from Amazing Spider-Man Annual (1964) #25-26; Web of Spider-Man Annual (1985) #7-8; Spectacular Spider-Man Annual (1979) #12.
As always, we'd love to know what Marvel Comics graphic novels you think everyone should read this November. So, anyone got a good Thanksgiving-themed recommendation?
(Featured Image: Star Wars: Darth Vader by Greg Pak Vol. 1: Dark Heart Of The Sith)
Roman Colombo finished his MFA in 2010 and now teaches writing and graphic novel literature at various Philadelphia colleges. His first novel, Trading Saints for Sinners, was published in 2014. He's currently working on his next novel and hoping to find an agent soon.
Leave a comment