Marvel Cancels Over 50 Upcoming Variant Editions—Which Will Severely Impact Comic Stores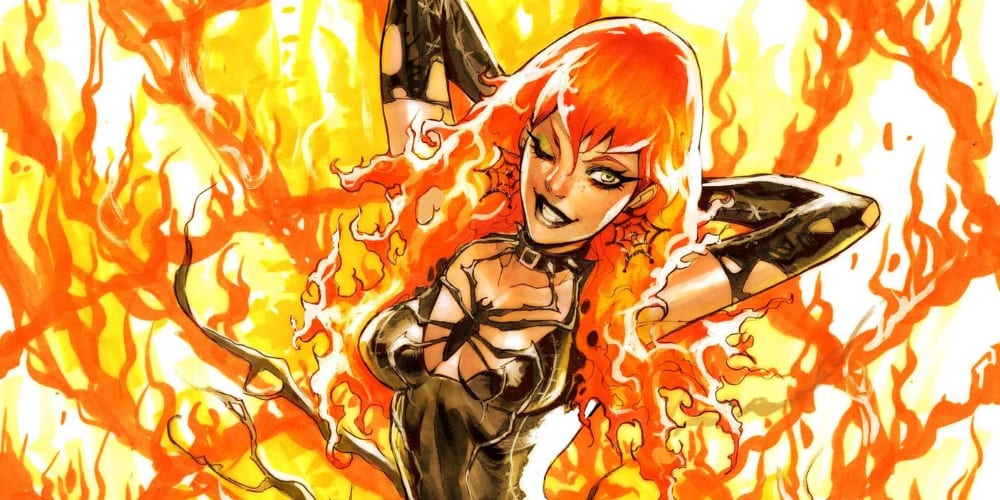 As the Comic Industry slowly tries to bounce back from the nationwide lockdown, we're going to see a lot of major changes. DC Comics now has a large line of "Digital First" comics, are using new distributors, and even changed their weekly releases to Tuesdays. Yet, while DC jumped to new plans, Marvel seems to be struggling to bounce back. They released a smart schedule for May and June. But there are still several titles missing, and they still haven't found a good way to keep fans engaged the way the DC Digital First Comics are doing. However, their most recent announcement is quite shocking. They are canceling three lines of themed covers, a total of 53 variant covers. And when Marvel or any company cancels that many variant editions, it severely impacts comic stores across the country.
What Variant Editions Did Marvel Decide to Cancel?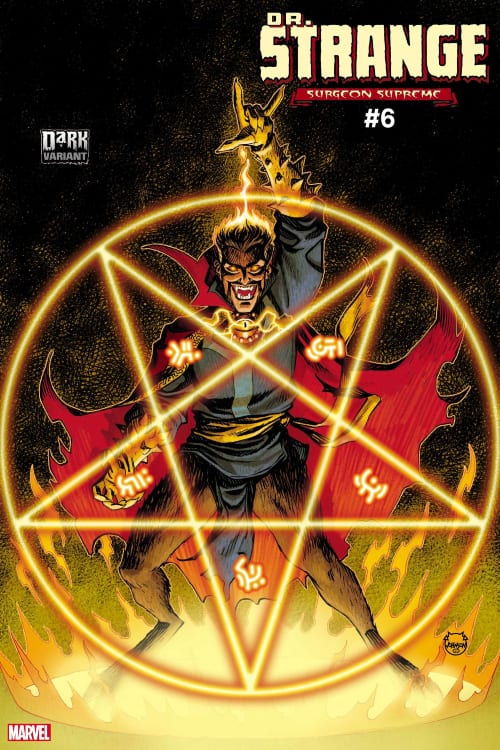 Maybe this was supposed to tie into the New Mutants movie? But why just Magik? (Image: Dr. Strange #6, Dark Marvel Variant, Marvel Comics)
First, there are the "Dark Marvel" variants originally slated for May. These variants, a throwback to "Dark Reign" a decade ago, display monster-ized and evil versions of some of our favorite heroes, such as the cover above (and check out the other ones on Marvel's site). They include:
– Amazing Spider-Man #45
– Amazing Spider-Man #46
– Avengers #34
– Black Cat #12
– Black Widow #2
– Cable #3
– Captain America #22
– Champions #2
– Daredevil #21
– Deadpool #7
– Doctor Doom #8
– Doctor Strange #6
– Fantastic Four #22
– Ghost Rider #8
– Guardians of the Galaxy #5
– Immortal Hulk #35
– Immortal Hulk #36
– Miles Morales: Spider-Man #18
– New Warriors #2
– Power Pack #2
– Spider-Woman #3
– Thor #6
– Venom #26
– Wolverine #4
– X-Factor #2
Next, we have the "Living Vampire" Variants. Of course, this one is a little more obvious. These covers would have coincided with the original release date of Sony/Marvel's Morbius picture, starring Jared Leto. Though they only released one cover, the line included:
– Amazing Spider-Man #47
– Amazing Spider-Man #48
– Avengers #35
– Black Cat #13
– Black Widow #3
– Cable #4
– Champions #3
– Conan the Barbarian #17
– Daredevil #22
– Deadpool #8
– Doctor Doom #9
– Dr. Strange #7
– Fantastic Four #23
– Guardians of the Galaxy #6
– Immortal Hulk #37
– Miles Morales: Spider-Man #19
– New Warriors #3
– Power Pack #3
– Spider-Woman #4
– Thor #7
– Venom #27
– Venom #28
– Wolverine #5
– X-Factor #3
– X-Men #12
Finally, there are the "sneaker" variants. We didn't get any art for these ones yet, but there were only 3 comics in the series:
– Shang-Chi #1
– Spider-Woman #4
– Venom #27
What Happens When Marvel Cancels Variant Covers?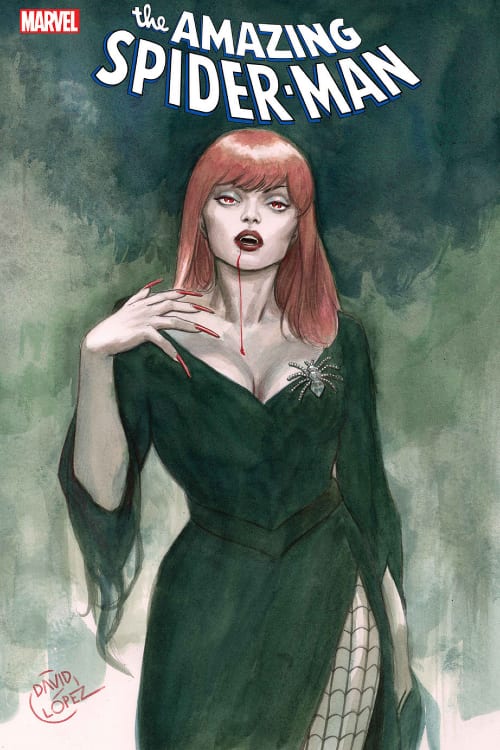 Marvel cancels variant editions like this one featuring MJ the LV. (Image: Amazing Spider-Man #48, Living Vampire Variant, Marvel Comics)
On the surface, this might not seem like a big deal, but for comic shop owners, this can cost them hundreds, even thousands (depending on the size of the shop), of dollars. So, here's how variant covers work: for every X amount of issues purchased, the retailer gets one of the variants. They then sell that variant at whatever that X number was. So, for a 1 to 10 Variant, they can sell the cover for $10. For a 1 to 100 variant, they can sell it for $100. However, the retailer pays the same price for the variants as they do the regular issues, so they profit a lot from the variant. It's an all-around win. While the consumer gets something that is very special to them, the retailer gets a boost in sales, and the company sells more comics.
But it gets even better for shops that use subscription services. If they know that 30 people will buy "Wolverine," and generally pick up another 10-20 of the comic for the shelves, when there is a 1 to 10 Wolverine variant, they get four to five of them. Then, they sell the variants at $10 each and the comics at a regular or slightly discounted price. So, for this example, they make about $170, and spent about $90 for the comics.
When Marvel cancels the variant editions, the retailer's profit margin plummets. In the example above, the shop owner makes a net earning $80, and that's assuming they only sell the subscription copies. They would probably sell at least a few off of the shelf, so let's call it $100 profit margin. Therefore, taking the 1 to 10 variant out cuts that down to $30-$50. For an independent book store, that is a major difference.
Why Did Marvel Cancel These Covers Anyway?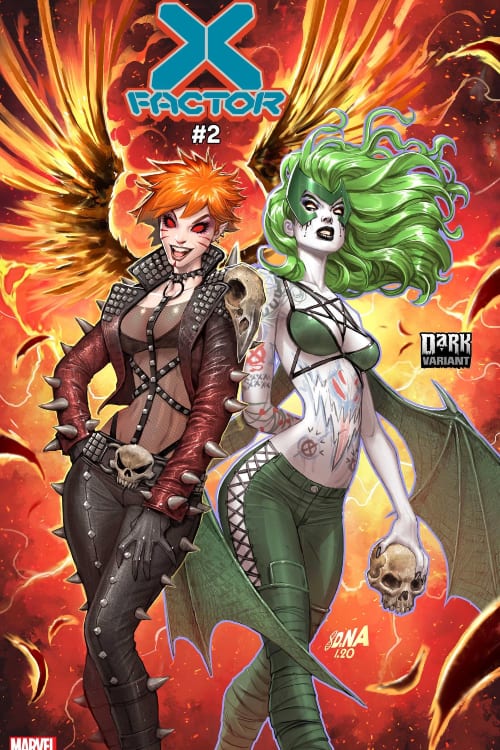 The kind of girls you want to take home to mom. (Image: X-Factor #2 Dark Marvel Variant Cover, Marvel Comics)
We don't know, but there are some obvious reasons. For instance, for the "Living Vampire" covers," they probably want to wait until Morbius actually hits theaters next summer. Also, a vampire cover line during a pandemic might be seen as bad taste. The same could be said of the "Dark Marvel" line, but that could also just be logistics. Variant covers are usually a month-long event, but since Marvel has to spread the last couple months of comics out, it just doesn't build the excitement it would have before. But the "Sneaker" variant? That's puzzling. Maybe it's because there were only three, to begin with. So far, Marvel hasn't given a reason for the cancelations yet. We just know that it will affect shop owners the most.
(Featured Image: Amazing Spider-Man #46, Dark Marvel Variant, Marvel Comics)
Roman Colombo finished his MFA in 2010 and now teaches writing and graphic novel literature at various Philadelphia colleges. His first novel, Trading Saints for Sinners, was published in 2014. He's currently working on his next novel and hoping to find an agent soon.
Leave a comment