March 30th Marvel Comics: A New Series, A New Special, And A New Jumping-On Point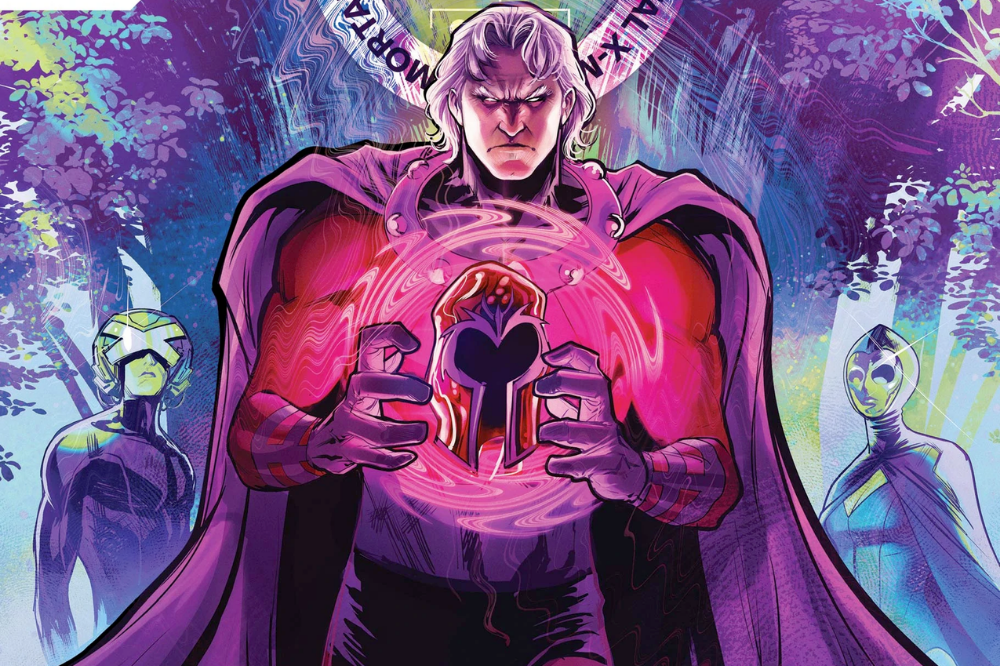 Marvel Comics has more books coming out on March 30th than any other publisher. But that's usually the case. However, this week has some great comics to look forward to. We've got monsters, mutants, and marvels for these three suggestions. Of course, there's one comic some of us here at Comic Years have been waiting to read for months now, so let's start with that.
Immortal X-Men #1 is the Must-Read March 30th Book, Marvel Comics or Otherwise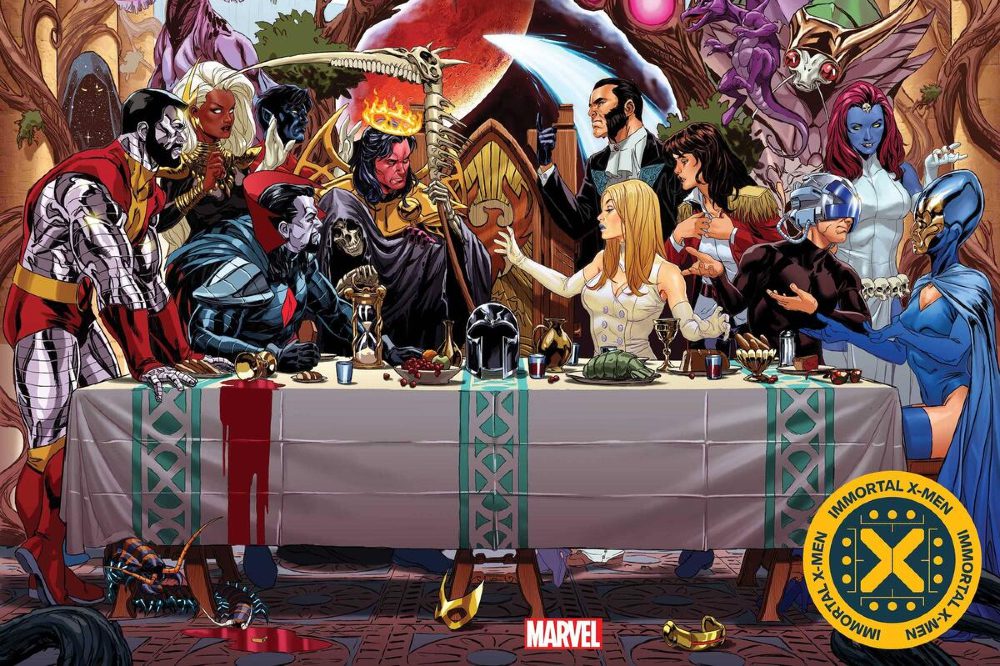 (Image: Marvel Comics)
As the X-Office moves into its "second act," we're also entering the third phase of the Age of Krakoa. Following Dawn of X and Reign of X, we're now entering Destiny of X. Following the events of X-Men: Inferno and X Lives and Deaths of Wolverine, the X-Men probably feel very secure. But when has that ever lasted for mutantkind? Because the new phase kicks off with Immortal X-Men, March 30th is a big day for Marvel Comics. From the solicitation:
PART ONE: THE LEFT HAND

IN THE QUIET COUNCIL, NO ONE CAN HEAR YOU SCREAM! The Quiet Council rules the Krakoan age, for better… or worse. Now, shaken by INFERNO and X LIVES OF WOLVERINE / X DEATHS OF WOLVERINE they strive to hold together, no matter how much they want to tear each other apart. Writer Kieron Gillen (UNCANNY X-MEN, ETERNALS, The Wicked + The Divine, Die) returns to the world of X with artist Lucas Werneck (X-MEN: THE TRIAL OF MAGNETO) to bring us all into the room where it happens. "It" being "the most powerful people on Earth deciding the fate of the whole planet." Prepare for sinister secrets to be revealed and learn that some secrets are more sinister than others…
So that's a lot of mentions of "sinister." Gee, I wonder what THAT could mean.
Hulk: Grand Design #1 Continues the Tradition of X-Men: Grand Design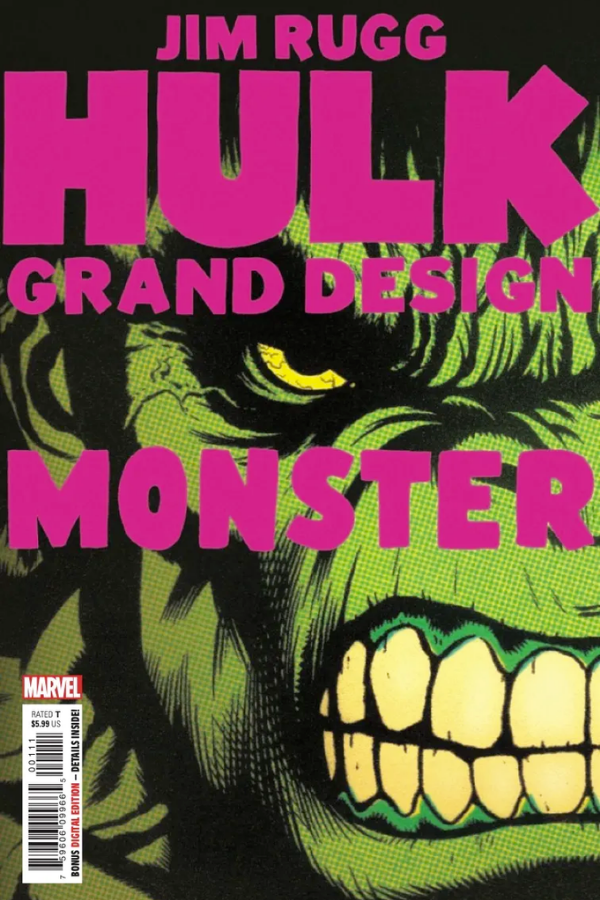 (Image: Marvel Comics)
If you haven't yet read books from the Grand Design series, you're missing out on one of the most unique experiences in comics. While the X-Men (who got three Grand Design series) and Fantastic Four were great choices for team books, Hulk is the perfect choice for the first solo Grand Design outing. So, if a massive series launch isn't your thing and you want a superhero book that feels like an indie experience, this is one of the Marvel Comics you should pick up on March 30th. From the solicitation:
The acclaimed Grand Design franchise continues! Writer/artist Jim Rugg follows in the tradition of Ed Piskor and Tom Scioli by unfurling the full saga of THE INCREDIBLE HULK, from the very beginning to the present! Witness the biggest moments in the Hulk's history through the eyes of a single visionary storyteller!
Seriously, look at that cover. The art of the Grand Design books is worth every penny.
Captain Marvel #37 Begins a New Story Arc on March 30th
(Image: Marvel Comics)
Kelly Thompson's Captain Marvel run is approaching two milestones. If the series continues, we'll see issue #50 around this time next year. But even closer is Legacy #175. This is Marvel's way of having their reboots and ongoing chronology too. Indeed, of the current run, we're on number #37. However, when you consider every Captain Marvel comic (or is it the Carol Danvers ones?), we're a lot further along. But whatever Thompson and Marvel Comics has in store for Carol Danvers, it's starting on March 30th. Oh, and one thing we do know? Binary is returning! From the solicitation:
(B)ROAD TRIP

THE STARS THEY WERE MEANT TO BE! After the brutal fight in "Last of the Marvels," Carol Danvers deserves a break — and so does fellow "Marvel" Monica Rambeau. But with loose on Earth, the heroes have no time to breathe. There's no telling what this new force in the Universe will do next. A perfect jumping-on point in the longest Captain Marvel run yet!

LEGACY #171
So, Legacy #175 should come out this summer. Isn't there some other big Captain Marvel thing coming out this summer? Well, we certainly can't miss whatever it is.
(Image: Marvel Comics)
The Amazing Spider-Man #93
Captain Marvel #37
Dark Ages #6
Ghost Rider #2
Hulk #5
Hulk: Grand Design: Monster #1
Immortal X-Men #1
Iron Fist #2
Miles Morales: Spider-Man #36
Silk #3
Silver Surfer: Rebirth #3
Spider-Woman #21
Star Wars: Bounty Hunters #21
X-Cellent #2
X-Men Unlimited: Latitude #1
Conan the Barbarian Epic Collection: The Original Marvel Years – Of Once and Future Kings TP
X-Men by Jonathan Hickman Omnibus HC
X-Men Epic Collection Vol. 20: Bishop's Crossing TP
X-Men: Omnibus Vol. 2 HC 2022 Printing
What are you picking up?
(Featured Image: Marvel Comics)
Roman Colombo finished his MFA in 2010 and now teaches writing and graphic novel literature at various Philadelphia colleges. His first novel, Trading Saints for Sinners, was published in 2014. He's currently working on his next novel and hoping to find an agent soon.
Leave a comment