Kieron Gillen Returns to Marvel for New Eternals Series with Esad Ribić!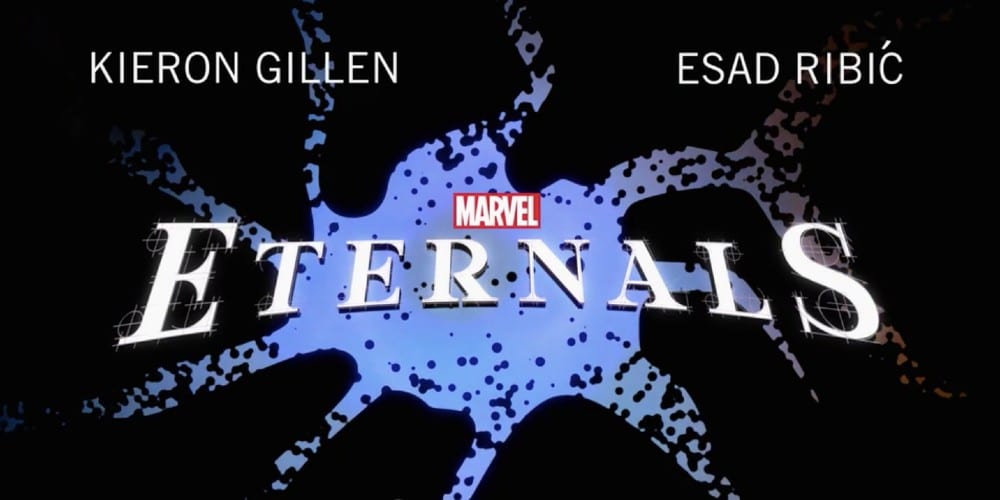 For a while, Kieron Gillen was one of Marvel's best creators. While his work on series like Journey Into Mystery and Uncanny X-Men were terrific, he hit "legendary creator" status with Young Avengers. But he decided to take a break from superhero comics, focusing on his independent work, such as his hit series Wicked + Divine. So what could Marvel offer him to come back? The Eternals. Joining Kieron Gillen on the new Eternals series is another brilliant creator, Esad Ribić. Ribić's art for Thor: God of Thunder made the title worth the "God" part. And we didn't just get the announcement today. We got a trailer!
The Trailer for The Eternals, by Kieron Gillen and Esad Ribić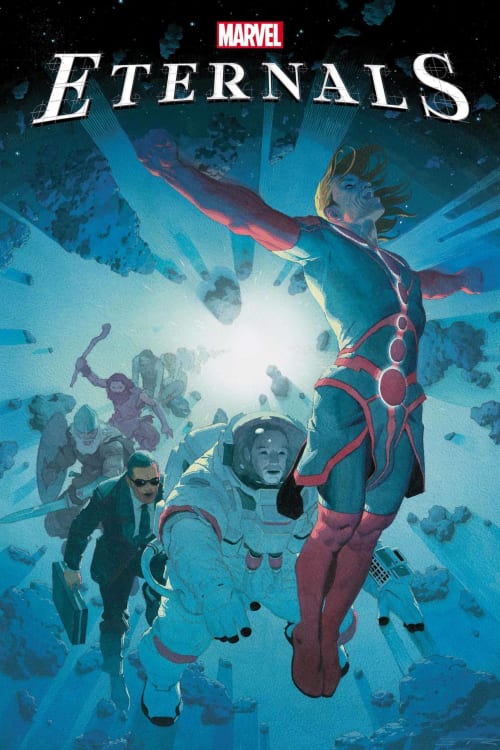 Esad Ribić's cover for Eternals #1. (Marvel Comics)
Comic book trailers aren't new, but they're still a bit rare. They can be awkward at times, with the stilted movements as they try to make the art move. What they do showcase nicely, however, is the artwork. And Ribić's style looks perfect for a book about gods. This is me teaming up with literally my favourite artist of the epic, taking one of those lightning-storm Kirby visions and re-making it to be as new as the day it was forged," Gillen said on Marvel.com, adding:
"While Esad makes whole worlds on the page, I'm applying all the skills I've developed when I was away. It's a lot. It's everything. There's enough scale packed in here that I believe that when you look at the comic, you'll see the pages slightly bulge. Essentially 'Eternal' has to mean 'never going out of style,' which means we're aiming for 'instant classic.' Also — fight scenes, horror, human drama, emotions, explosions. Comics!"
Though it will be great to see Kieron Gillen back at Marvel, especially on the Eternals, we're going to have to wait until November for issue #1…when movie's original release month. Check out the trailer below.
(Featured Image via screengrab)
Roman Colombo finished his MFA in 2010 and now teaches writing and graphic novel literature at various Philadelphia colleges. His first novel, Trading Saints for Sinners, was published in 2014. He's currently working on his next novel and hoping to find an agent soon.
Leave a comment