Kami Garcia Writing Mature and Young Adult for DC Comics. Who is Kami Garcia?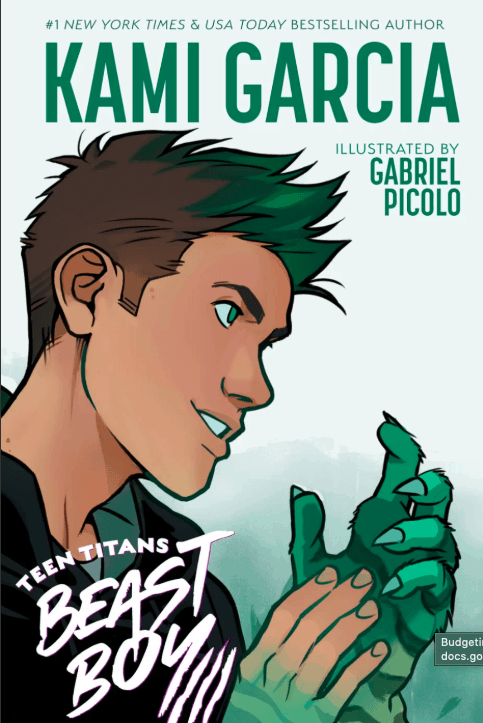 Kami Garcia Writing Mature and Young Adult for DC Comics
DC comics announced some great-looking new work coming from their Black Label and DC Ink lines. Black Label is similar to Marvel's MAX: very adult, hard R superhero stories. DC Ink is their new Young Adult graphic novel line. Writing for comics of any kind is a bit of a dance with audiences and age groups. You can't write The Punisher the same way you write Squirrel Girl. Well, you could, but there's not a lot of adorableness with mass murder and machine guns. The further you get from that Punisher-Squirrel Girl window, the harder it gets to tap the right audience. So, Young Adult and Hard Adult (we'll call it) are very far apart. And DC's hired author Kami Garcia to write for both lines.
Here Comes Kami!
These announcements are exciting, as they show promise of a rising star in the comic book world. However, Garcia has had several successful publications before coming to DC Comics. With co-writer Margaret Stohl (The Life of Captain Marvel, Black Widow: Forever Red), she penned the YA series, Beautiful Creatures. There was an attempt at a movie adaptation, but we won't talk about that. The books, however, were very popular, enough that they were able to write six books.
YA Novels to YA Graphic Novels
Garcia also has her own series, Legion, her first solo novels. The first book in this series, Unbreakable, was nominated for a Bram Stoker Award for achievement a YA novel. Clearly, DC Comics would jump at the chance for Garcia to write a young adult graphic novel, and they did. Garcia has Teen Titans: Raven coming out in July 2019, and Teen Titans: Beast Boy coming out in Spring 2020. It's a perfect fit. A bestselling young adult fiction author writing young adult graphic novels based on young adult characters.
Detective Harley Quinn
But that's not all she's writing. As well announcements for new DC Ink graphic novels, DC Comics also announced that Garcia will be writing Joker/Harley: Criminal Insanity for their Black Label line. The doctor/patient relationship between Joker and Harley Quinn isn't new, but we've never seen it explored in such a way before. Expect more for Harley Quinn. In nearly all of the pre-Harley flashbacks, Dr. Harleen Quinzel is hardly given agency. The most she's had is the extended version of the Suicide Squad movie a few years back, where she seduces Joker just as much as he seduces her. Now we're not going to see her as just a hospital psychiatrist, but as a forensic psychologist and profiler hired by the Gotham City Police Department.
Garcia's DC Comics Black Label mini-series will start October 2nd, 2019, and run for nine issues. Considering that this is a psychological profiling thriller, at nine issues, we're going to see a lot of intensity.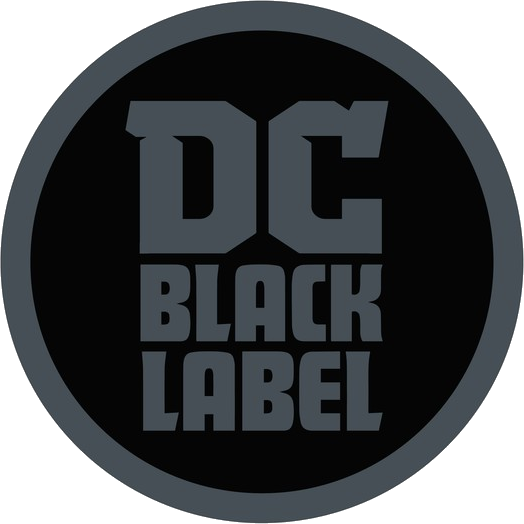 The Jok3r Files, Another of the Garcia DC Comics
"When came to us with the idea of profiling one of the most mysterious and dangerous characters in the DC Universe, it felt so new and original," said DC Comics co-Publisher Dan DiDio in an interview with Newsarama. "Kami, are taking great care to ensure that the mystery surrounding the Joker and Harley Quinn remains intact, while delivering a story that's both compelling and haunting. This series is exactly the kind of unique, standalone story that's perfect for DC Black Label, one we hope will engage both casual and new fans of these characters."
"There is no character more terrifying than the Joker. He is one of the most complex psychopathic killers ever created," said Garcia. "I wanted to approach the project as if the Joker was a real person – an intelligent and sane psychopath, who kills because he wants to, not because he suffers from delusions. To me, a version of the Joker, who is sane like John Wayne Gacy or Ted Bundy, is more frightening. In the series, Harley is the only character with the skill set and intelligence to hunt the Joker, but the investigation will force her to confront her own inner demons."
It's like Batman and Se7en made a baby. A psychopathic, beautiful baby.
Promising Writer
Now, I haven't read any of Garcia's novels. They aren't exactly in my wheelhouse, though I purposely reach outside of that now and again. But I'm excited to see what Garcia will do because of the two imprints she was hired for. For many writers, the genre they first publish in is the only genre they will ever be published in. It's part of author branding. As I said before, DC Comics hiring Garcia for young adult graphic novels, to quote the Joker, "is all part of the plan." To hire her for a Black Label series as well? That's what's telling. She's writing on two very opposite sides of a maturity and content spectrum, ones that don't fit into the Punisher-Squirrel Girl window above. That kind of range is impressive, and most writers will never stretch so far in both directions—at the same time.
So, if you are not familiar with Garcia yet, you could be hearing a lot about her soon. Maybe we'll see Garcia's name on the cover of an ongoing DC Comics series in the near future. I certainly hope so, because it seems she's willing to tackle anything.
(Ahem…DC, maybe hire Garcia for some Birds of Prey ongoing comics? We miss them).
Roman Colombo finished his MFA in 2010 and now teaches writing and graphic novel literature at various Philadelphia colleges. His first novel, Trading Saints for Sinners, was published in 2014. He's currently working on his next novel and hoping to find an agent soon.
Leave a comment