What Indie Graphic Novels You Should Read This November 2020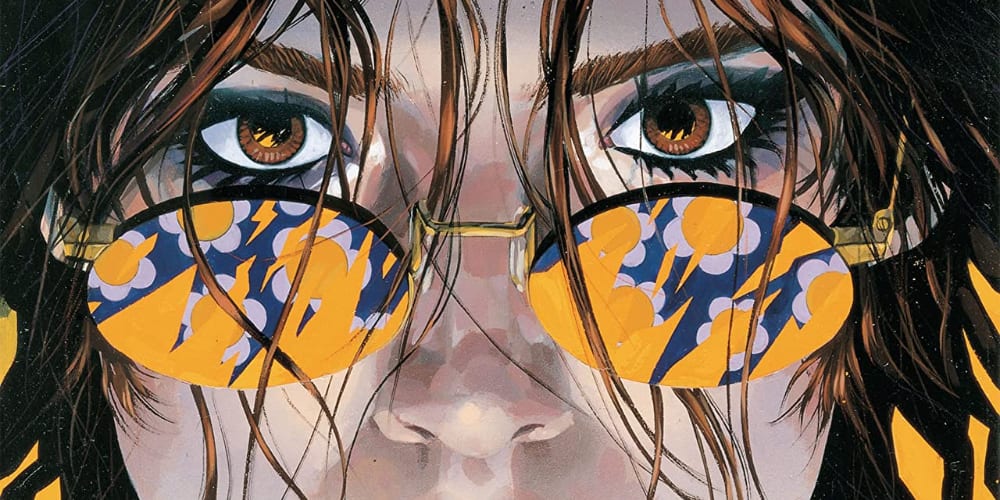 When we think of November, we usually think of Thanksgiving—that holiday that's getting increasingly more uncomfortable to celebrate. But every four years, November is election month, especially when we have a new president starting the transition of power. Regardless of who you voted for, you either want a distraction or something deeply political that isn't actually the news. Well, we've got both! Here are the indie graphic novels you should read this November.
On the Stump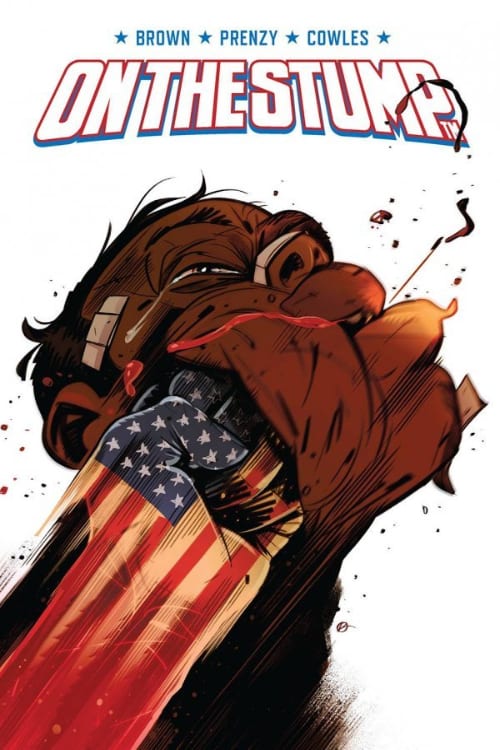 (Image: On the Stump, Image Comics)
The 2020 election was a real slugfest, right? Well, not "real," but a figurative slugfest. What if it were a real one? Trump and Biden both commented on how they would have physically fought their opponents if they were in high school. What if that is how America actually determined their representatives? Well, that's what On the Stump is about. In this alternate history story, two politicians enter a ring and fight until one of them yields. The other becomes president, or whatever office they were seeking. If you want to read something that satirizes our system, this is one of the indie graphic novels you should get this November.
Also, there are essays from historians and political scientists included! Okay, that might only excite teachers, but they're great essays!
Writer: Chuck Brown
Artist: Francesco Chiappara
Publisher: Image Comics
Release Date: November 4th
Official Solicitation:
The campaign trail is paved with blood and broken bones. History diverged one fateful day in 1868, when presidential candidate Horatio Seymour lost his temper mid-debate and violently attacked Ulysses S. Grant, earning him not only widespread popularity but the presidency as well. Today, elections are decided by brutal, highly publicized hand-to-hand combat in arenas called Stumps. And in a society that adores violence this much, it's no surprise that powerful people get away with murder. But not for long-not if Senator Jack Hammer and FBI Agent Anna Bell Lister have anything to say about it.

Eisner-nominated writer CHUCK BROWN (BITTER ROOT, Rotten Apple) teams up with artist FRANCESCO CHIAPPARA and letterer CLAYTON COWLES for a political action series set in a hyper-violent world full of countless injustices and people who have to fight for their place in it.

Collects ON THE STUMP #1-5.
Ever: The Way Out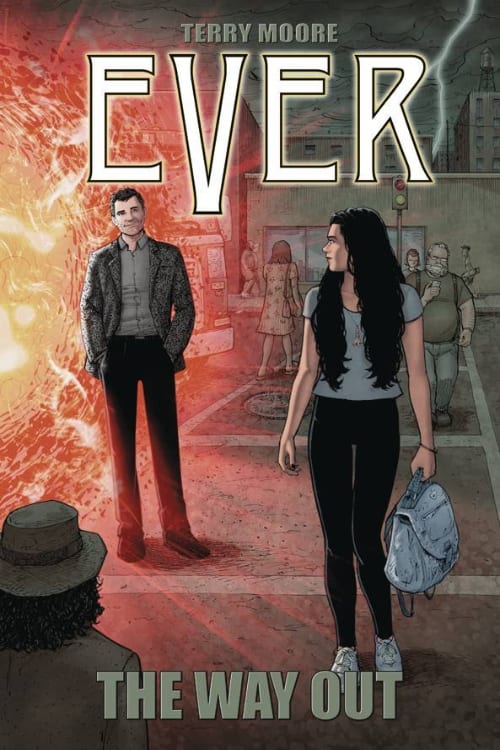 (Image: Ever: The Way Out, Abstract Studios)
Ever: The Way Out isn't just one of the new indie graphic novels coming out this November that you should read, but one that is slightly different from most graphic novels. Most graphic novels are collections. However, we're seeing a lot more OGNs come out too. What makes Ever a little more special is that it's written and drawn by Terry Moore, an amazing creator. It's also, as far as we can tell, not too politically driven. Instead, it's religiously driven! So, we get all the controversy of On the Sump, but with angels and demons instead of politicians and pundits.
Writer/Artist: Terry Moore
Publisher: Abstract Studio
Release Date: November 25th
Official Solicitation:
Ever is a savvy seventeen-year-old when she meets Timothy, a sophisticated charmer, who soon reveals she will fulfill an ancient prophecy on her next birthday. When Ever realizes Timothy is a fallen angel and her destiny is to be a human sacrifice at the Gate of Darkness, she runs. With Timothy on her trail, Ever searches for answers and learns the terrible truth about the prophecy and why she must fight like hell to stop it. Ever: The Way Out is a complete story in one graphic novel, written and drawn by Eisner Award Winning cartoonist Terry Moore.
Black AF: Widows and Orphans
(Image: Black AF: Widows and Orphans, Black Mask Studios)
The Black series from Black Mask Studios is incredible. In this world, superpowers exist—but only for Black people. What makes this series even better is that each volume is a standalone story. Sure, Widows and Orphans seems to be the darkest installment yet. But you should definitely read it this November, and all the other graphic novels in the series if you haven't. Black Mask Studios is fast becoming the next Image Comics. If they keep producing great stories like Black, the "Big 3" will become the "Big 4." Also, Warner Bros. is adapting Black into a movie, so now is a good time to catch up.
Writer: Kwanza Osajyefo
Artist: Tim Smith
Publisher: Black Mask Studios
Release Date: November 11th
Official Solicitation:
Chillingly prophetic, telling the tale of the children of superpowered people being torn away from their parents and sold on the black market."
-LA WEEKLY

In a world where only black people have superpowers, what price do they fetch on the black market?

From the pages of BLACK, this new story features Anansi and Hoodrat investigating a human trafficking ring that will take them across the globe and bring them face-to-face with dark pasts of abuse, child soldiers, and families torn apart.

Collects issues 1-4.
So, what indie graphic novels do you think we should read this November? As always, there were many to choose from, but these three are a good start.
(Featured Image: Girl, Vertigo Comics )
Roman Colombo finished his MFA in 2010 and now teaches writing and graphic novel literature at various Philadelphia colleges. His first novel, Trading Saints for Sinners, was published in 2014. He's currently working on his next novel and hoping to find an agent soon.
Leave a comment