What Indie Graphic Novels You Should Read October 2020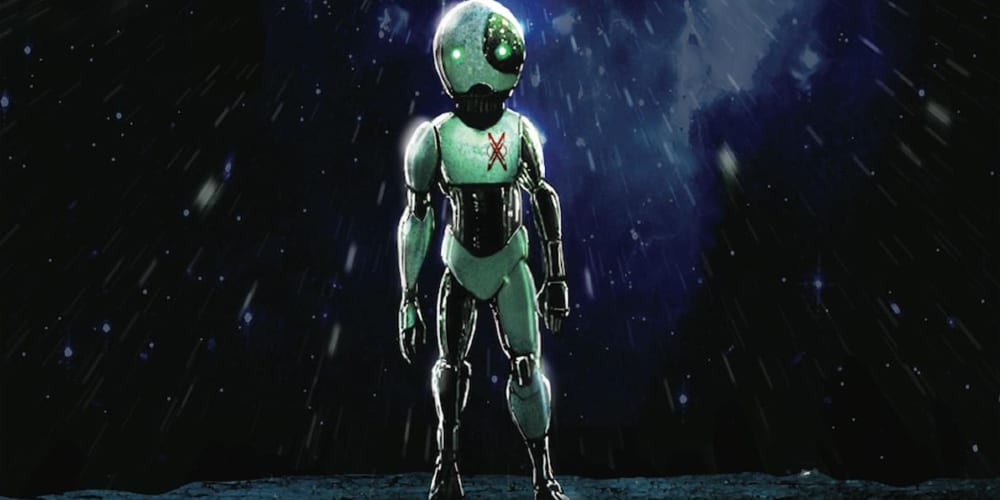 It's Halloween! Forget calling it October; we all know it's the month of Halloween. All Hollow's Eve. Age of the Pumpkin Spiced Latté.  Regardless of what you call October, we have a great selection of Indie Graphic Novels you should read. And two of them are perfect for Halloween reads. Monsters, vampires, and a darkness that you can't miss. And just be warned, there will be puns. Get it? Like, there will be blood, but with puns AS the pun? No? Okay, onto the BOOks.
Dracula, Motherf**ker!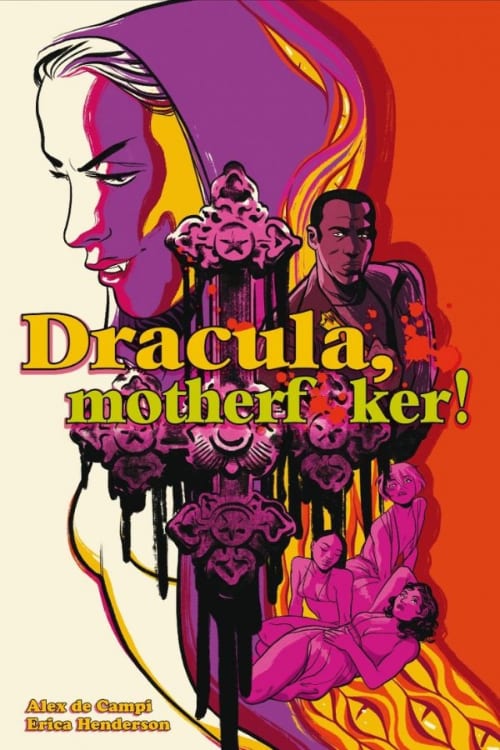 (Image: Image Comics)
Did we not promise some vampires earlier? So, let's start with this beautiful ode to horror, pulp, noir, and groovy vibes. Undoubtedly, you will get sucked into Alex de Campi's story. Likewise, you'll want to sink your fangs into Erica Henderson's art (look at the cover!). So, if you've been thirsty for a unique Dracula story, you can Count on this one, motherf**ckers. So, fly like a bat to your nearest comic shop when this gem comes out. Or to your keyboard, whichever you prefer.
Writer: Alex de Campi
Artist: Erica Henderson
Release Date: October 13th, 2020
Official Solicitation:
Vienna, 1889: Dracula's brides nail him to the bottom of his coffin. Los Angeles, 1974: an ageing starlet decides to raise the stakes. Crime scene photographer Quincy Harker is the only man who knows it happened, but will anyone believe him before he gets his own chalk outline? And are Dracula's three brides there to help him… or use him as bait? A pulpy, pulse-pounding graphic novel of California psych-horror from acclaimed creators ALEX DE CAMPI and ERICA HENDERSON.
Frankenstein, Undone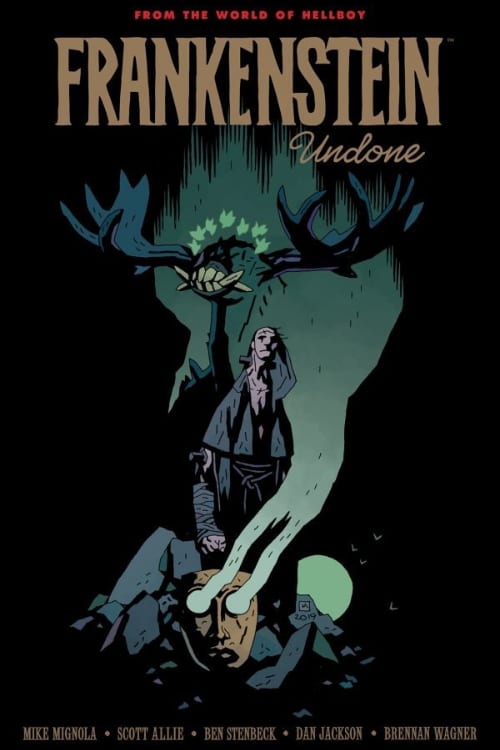 (Image: Dark Horse Comics)
Five years ago, Mike Mignola (the creator of Hellboy) and Ben Stenbeck created an original Frankenstein's monster graphic novel. However, it's one of Mignola's most underrated works. Now they're joined by writer Scott Allie for a story perfect for both fans of Frankenstein Underground and Mary Shelley's Frankenstein. Even if you haven't read either, Frankenstein Undone is still one of the October 2020 indie graphic novels you should read. Firstly, if you don't know anything about the Frankenstein story, go to Wikipedia for a crash corpse. Though, you've probably heard enough Frankenstein stories over the years to be able to stitch it all together. And if you already love those stories, you'll love how Mignola, Allie, and Stenbeck reanimate the legend this time.
Writers: Scott Allie and Mike Mignola
Artist: Ben Stenbeck
Release Date: October 28th, 2020
Official Solicitation:
His creator is dead in the icy grip of the Arctic, and the "monster" Frankenstein searches for a new purpose. Bearing a heavy conscience, he embarks on a journey to discover what it means to be human. But what he finds may bring more harm than healing as he encounters both the best and worst of mankind.

Bridging Mary Shelley's original Frankenstein novella and Mike Mignola's Frankenstein Underground, this paperback offers over a hundred pages of story, plus an all-new sketchbooksection from Mignola, Scott Allie, Ben Stenbeck, Dan Jackson, Brennan Wagner, and Clem Robins. It's a far-north horror adventure that's sure to please! Collects Frankenstein Undone issues #1-#5.
The Sacrifice of Darkness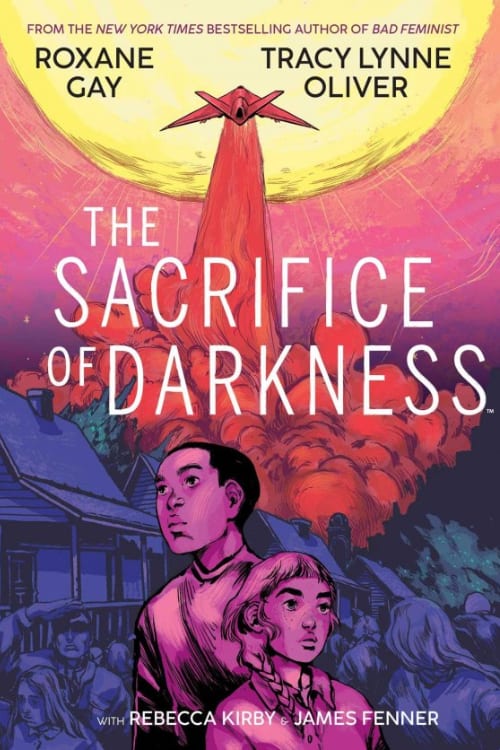 (Image: Boom! Studios)
Roxane Gay announced A Sacrifice of Darkness back in February—which, given the state of 2020, was either last week or three years ago. The graphic novel is an adaptation of her short story, "We Are the Sacrifice of Darkness." Gay holds a unique place in comics. She is both a rising star and an established writer, thanks to her brilliant memoirs and other works. TKO Studios is already adapting her most recent comic book work, The Banks, into a major motion picture. While A Sacrifice of Darkness comes out in October 2020, you should read all of her indie and non-indie graphic novels. She's brilliant.
Writers: Roxane Gay and Tracy Lynne Oliver
Artist: Rebecca Kirby
Release Date: October 21st, 2020
Official Solicitation:
New York Times bestselling author Roxane Gay (World of Wakanda, Difficult Women) adapts her short story "We Are the Sacrifice of Darkness" as a full-length graphic novel with writer Tracy Lynne Oliver (This Weekend), and artist Rebecca Kirby (Biopsy.)

Expanding an unforgettable world where a tragic event forever bathes the world in darkness, The Sacrifice of Darkness follows one woman's powerful journey through this new landscape as she discovers love, family, and the true light in a world seemingly robbed of any.

This young adult drama challenges notions of identity, guilt, and survival in a graphic novel for fans of On A Sunbeam and Are You Listening?
Did we scare up enough recommendations for you? Or are there other October 2020 indie graphic novels you think we should read? Nevertheless, we promise that these books will be frighteningly good. So, walk to your nearest comic or bookstore and pick these up—it's a great way to get in some exorcise.
(Featured Image: Kill Lock, IDW Publishing)
Roman Colombo finished his MFA in 2010 and now teaches writing and graphic novel literature at various Philadelphia colleges. His first novel, Trading Saints for Sinners, was published in 2014. He's currently working on his next novel and hoping to find an agent soon.
Leave a comment