Top 10 Foreign Comic Books to Help You Learn New Language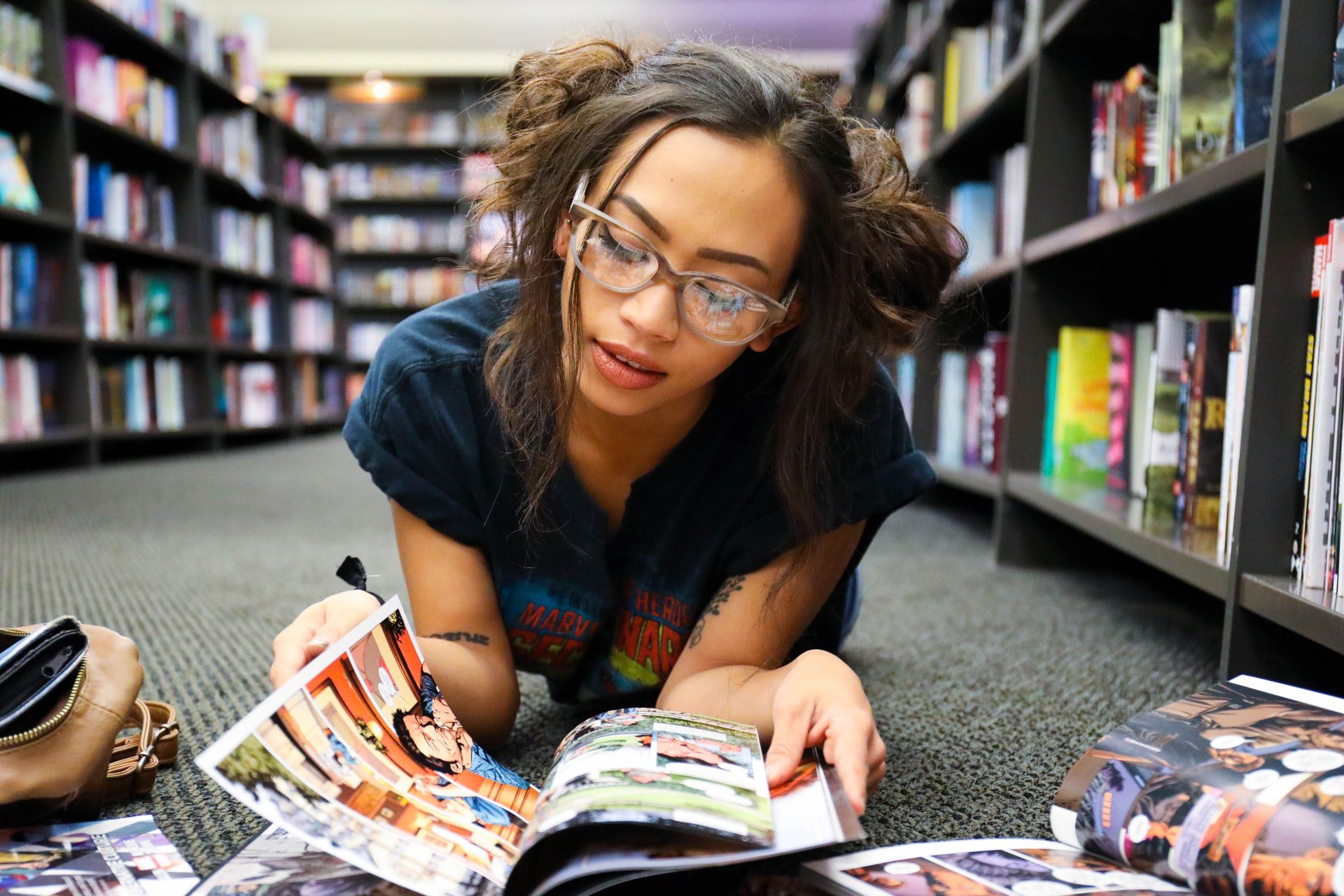 One picture is better than a hundred words. Do you know which is even better? Pictures with words! It was from this simple idea that comic books were born. Today, comics are one of the most popular art forms in the world. Better yet, comics are perfect for learning foreign languages. The first to use comics for education was the Geneva artist Rudolphe Töpffer, who worked at the school, teaching children to read with help of his hand-drawn comics.
Pictures in comics help better understand the story's context because one can visually follow it while reading dialogues at the same time. Imagery with words creates an incredibly effective method of teaching reading, vocabulary development, enhancing language proficiency as many comic books get translated to foreign languages. In this post, you will find a list of the best comics to learn languages to while enjoying interesting stories and beautiful illustrations.
H2: Best Comics to Read While Studying Foreign Languages
Asterix and Obelix is a fan-favorite comedic duo that both children and adults around the globe adore. Is there a better comic to start learning French? Language in these comics is quite simple – it's fitting for beginner or intermediate learners.
Story of these comics follows a little girl Mafalda who is utterly inquisitive. We follow her as she discovers the world and overwhelms her parents with countless questions. It's good for beginners.
Reading with Pictures: Comics That Make Kids Smarter (English)
This comic book is specially designed for those who are just starting to read in English. There are 12 short stories in it, covering the topics of American presidents, science, history, and more. All stories are short and easy to read.
Liebe und Monster (German)
Love and Monsters comic depicts a new couple who didn't get to interact for long before they delve head-first into crazy unbelievable adventures. Many people love this comic so you should definitely give it a go if you struggle with learning German.
German is a difficult language to learn, especially good enough to translate to or from it. Reviews by IsAccurate will help you find the best German translation services on the market.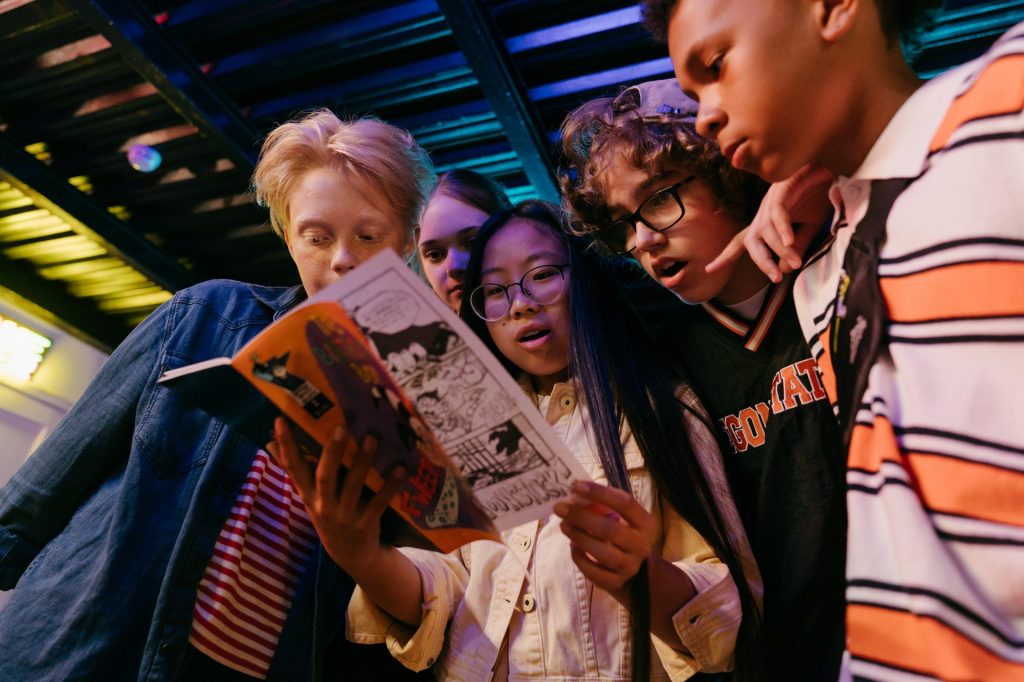 This absolute classic was first published in 1948 and has ever since become a staple piece of Spanish graphic novel collection. Story is about two kids who adore mischief, giving the adults a lot of grief. 
This classic gem is about the boy Charlie Brown.  All comics in this series are very short and are ideal for quick reading. English language in them is quite simple and gives a good idea of how native speakers talk in everyday life.
Studio Ghibli Manga (Japanese)
Is there a more whimsical read than something conjured up by Studio Ghibli? Loved by millions, this studio is known for its many amusing animated movies. But did you know that you can read some of them in the form of manga? We suggest starting with My Neighborhood Totoro.
Stories like these get translated into many foreign languages so that everyone can enjoy them. If a translation is something you need, you can have the best translation localization services at your fingertips.
Shirokuma Café (Japanese)
This is the first choice for many beginner Japanese learners. Polar Bear Café depicts the daily lives of Japanese people using cute animals such as pandas, penguins, and of course polar bears. It is simple yet very engaging for any age.
Albert the Wolf is a comedic comic similar to well-known American Wile E. Coyote. This comic is hilarious but also helps intermediate earners advance from the simplest phrases and learn further while having lots of fun. 
Chacha Chaudhary Comics (Hindi)
This super entertaining comic is about an old man and his strong accomplice, who endure various adventures along with their dog and a truck who is part human and part machine.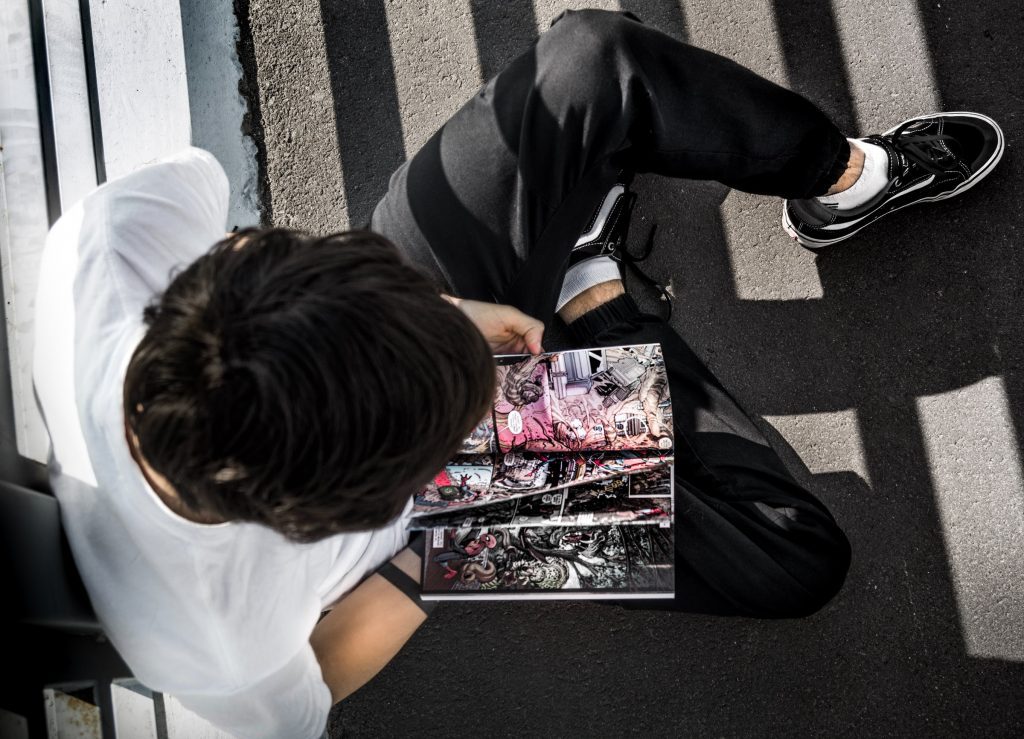 H2: Never Too Old For Outside-The-Box Learning
Learning can be really fun – all you need is a smidgen of creativity and a new approach to studying. Next time you're taking on a new language, just get a comic book you like and let fictional characters and unbelievable plot twists entertain you, all the while absorbing new knowledge with the speed of the Flash!
BIO: Melony Hart
Melony is a writer and translator who is a firm believer in creative learning and sharing linguistic knowledge and tips with her readers. Her many articles are packed with practical advice and creative solutions for language learning, which many of her contemporaries find very helpful. Melony's hobbies include knitting and playing the piano.
Photo Credits: Unsplash
Photo Credits: Pexels
Photo Credits: Unsplash
Leave a comment