Sins of the Salton Sea and Everything You Can Expect in June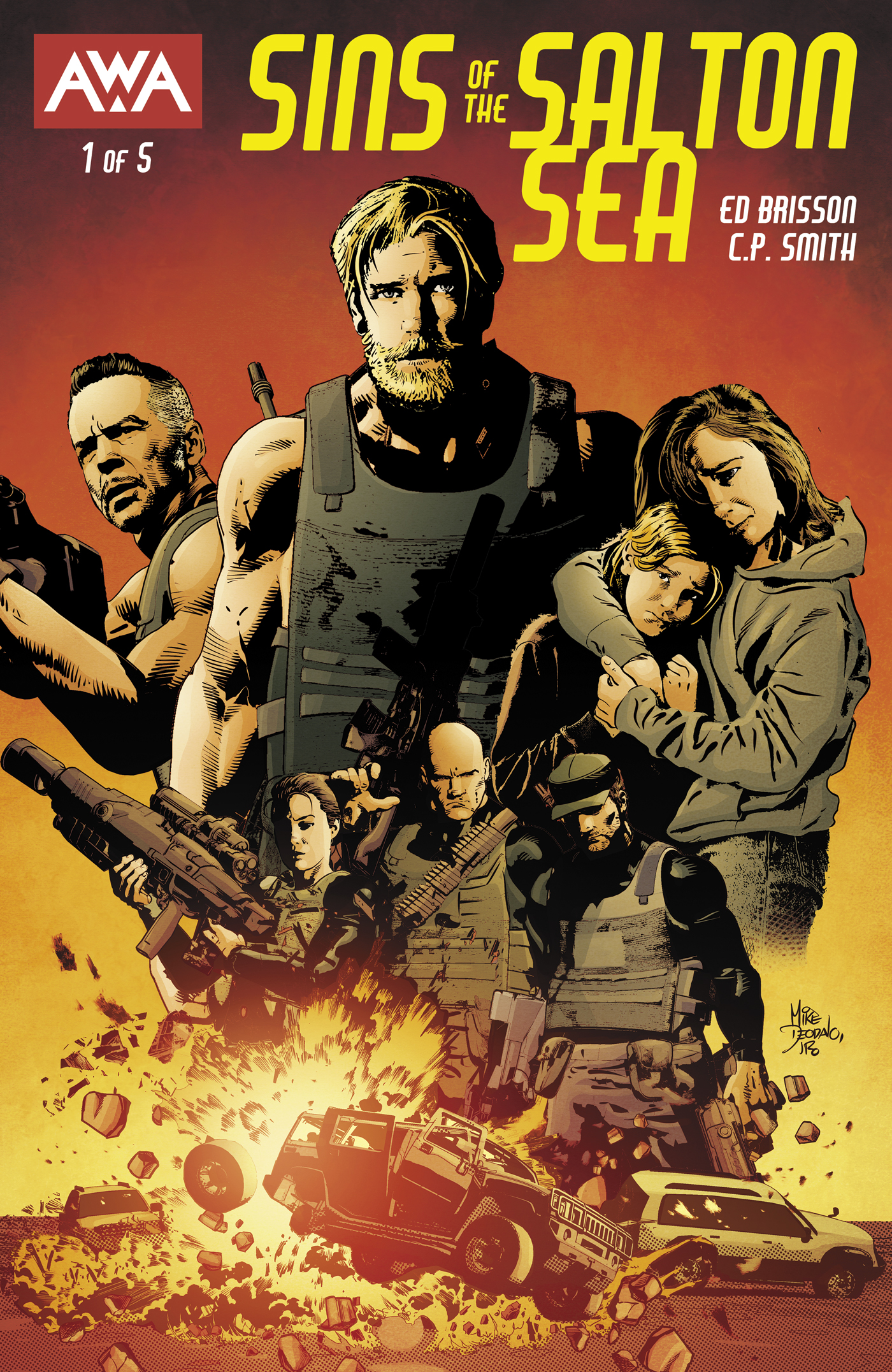 Sins of the Salton Sea is an upcoming graphic novel by AWA Studios. It promises a more "down to Earth" approach to the genre. That's not to say that it doesn't indulge in the supernatural. It's actually quite the opposite.
But, it's a much more human entry into the market. You're not dealing with superheroes or black-and-white characters. Instead, it's an interesting dive into the crime and horror genre. In this one, the characters' psychology is as important as the main plot.
In other words, you can expect action akin to DC's Doom Patrol but without the superpowers. Plus, it comes with art from C. P. Smith. She might not be as famous as Jamal Igle, but don't let that fool you. She brings a fresh art style that's not photorealistic, but still conveys realism. It's hard to explain, yes.
So, don't expect Harley Quinn levels of eccentricity. Instead, get ready for an endearing story with tons of twists.
Sins of the Salton Sea, combining noir thrillers with Lovecraftian horror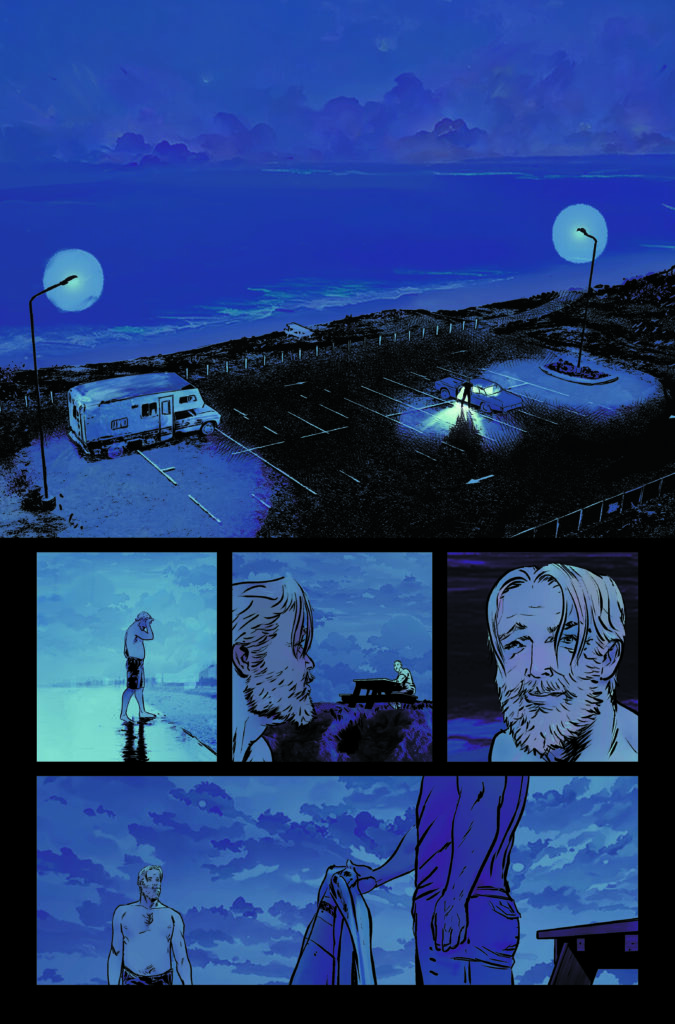 C. P. Smith does a great job illustrating the novel's different tones.
It's kind of hard to classify Ed Brisson's work this time. The most accurate description would be that of a crime thriller. You can expect fast-paced and twisting action often. But, it also delves into psychological horror and character study.
It's very Lovecraftian in how it tackles horror. It implements supernatural elements. Yet, most of that horror comes from the cult's actions. Ah, yes, there's a cult in this. I told you it was complicated.
And, you have characters' psychological arcs on top of that. Wyatt, the protagonist, is dealing with personal demons throughout. There's a lot going on here. Luckily, things look promising, based on the first issue.
A complex character study on Sins of the Salton Sea
Following noir tradition, the protagonist's psyche is an entire arc.
This feature separates Sins of the Salton Sea from other comics. Sure, you could compare it to other works in similar genres. You could even say that its formula isn't too rare: crime and horror.
That said, one thing stands out: character influence. Despite delving into the supernatural, it's not the main focus. Most of the action and horror come from human disposition. Also, that's true for both the "good" and "bad" guys.
Overall, it stays in a gray moral area. After all, the "main good guy" is a professional thief. No one is inherently good here. And, that makes character choices and views a lot more relatable.
As I said, each character is a minor (or major) plot by themselves.
The art style, writing, and tone of Sins of the Salton Sea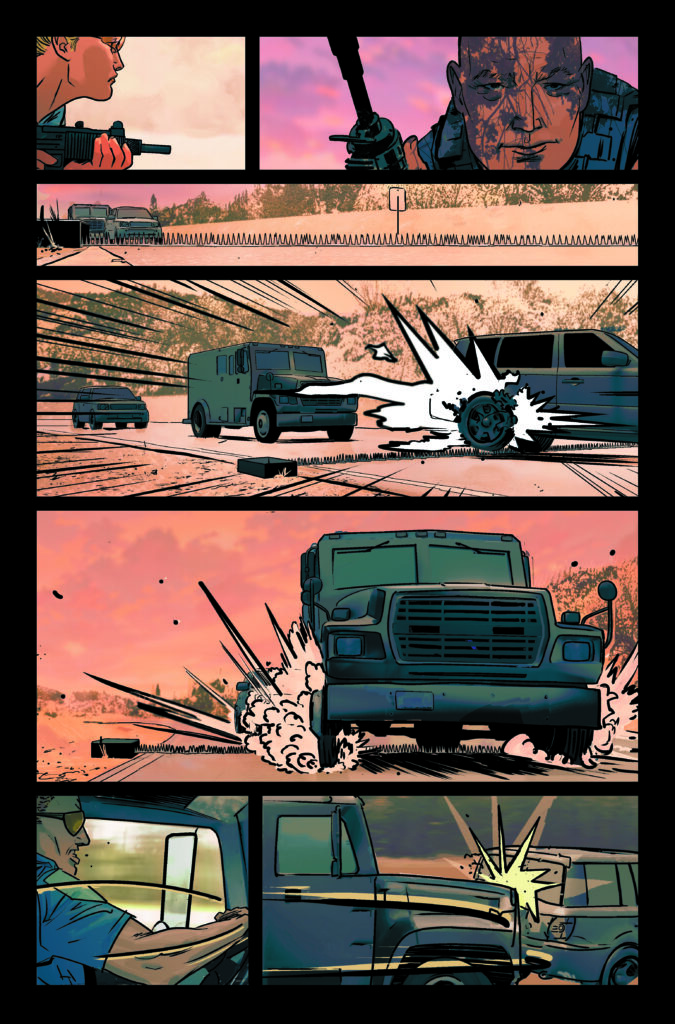 The art conveys action, emotion, and horror seamlessly.
Of course, I can't skip the novel's art style. As I stated, it doesn't strive to be as realistic as possible. And, that plays to its advantage. It gives Sins of the Salton Sea its own character. It manages to print emotion into the characters. Yet, it avoids copying the same style as its competitors.
As for the writing, it's very reminiscent of noir novels and movies of yore. It might come off as too "edgy" for some. But, you have to understand the genre's tropes to see past that. At times, it feels like a true homage to the genre.
Overall, Ed Brisson's latest release looks promising from my first look. I'm a sucker for crime thrillers and horror. To see this combine both is truly delightful. So, if you're a noir enthusiast, be on the lookout!
Featured Image Credit: AWA Studios.
Leave a comment