How to Start Drawing Comics
Comics have been here for a while already and managed to raise an army of devoted fans. In fact, this type of art stands out from the rest and helps many people reveal their creative nature. Even though it is about superheroes and horror stories, for the most part, you can let your imagination flow and come up with your storyline. If you are an illustrator or are just fond of drawing, you can try your hand at creating a comic book. Nowadays, it is easier than ever to present your work to a big audience and turn a hobby into a well-paid profession. Young people can just turn to writingpapersucks.com to clear up their schedules and find more time for favorite activities. If you like comics, it is high time to stop looking for excuses about why not give it a try. Only several steps separate you from becoming a comics creator if you have enough patience to refine your skills and work through all the details.
1. Pick an Idea You Are Passionate About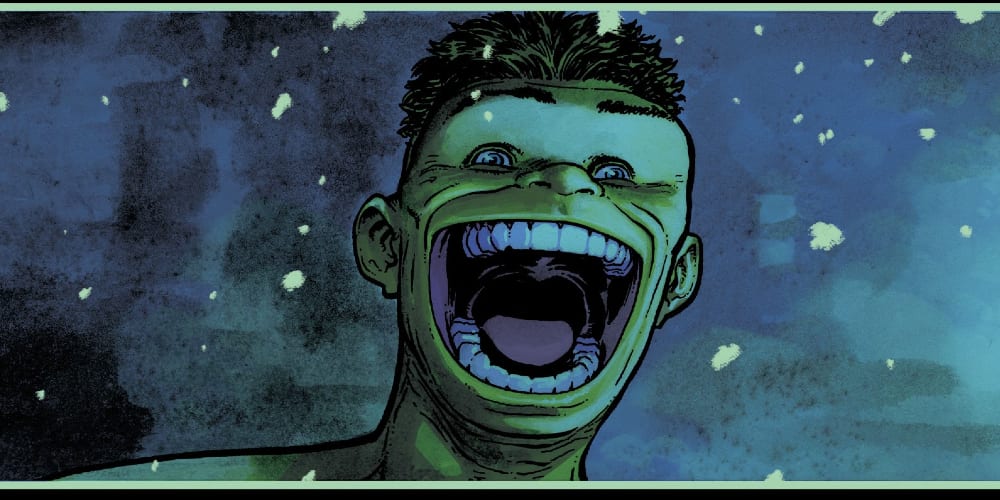 Honestly one of my favorite panels of this entire event. (Image: King in Black: Immortal Hulk #1, Marvel Comics)
Comics are not about creating a separate pic. It is about telling a long story that will consist of several parts. Thus, it is worth opting for an idea you are passionate about and believe in. It is a time-consuming activity, so you should be interested in working on every character in detail. Some people believe that it is necessary to choose "trendy" plots to gather a bigger audience. However, if you don't believe in what you are working on, you will find yourself in a dead-end pretty soon. Thus, brainstorming is the first thing you should do when creating your comics book. You can use an ordinary notebook for dashing off some dialogues, sketches, and episodes of your story. Don't forget about freewriting.
2. Write the Story
Image via Marvel Entertainment
The chances are high that you would like to get straight to drawing your comics. However, such an approach will not allow you to achieve a perfect result. Creating a decent storyline is crucial since the plot will drive the content's visual side and affect key stages and characters. So, if you want to create a well-tailored comic book, you should devote time to writing the script first. It is much easier to revise a text than redraw an illustration. Reflect on the setting, plot, and each character in detail. For example, will they have a superpower and special traits? What will be their main driven force?
3. Do the Research
Image via Netflix.
You may believe that you have already read too many various comics to proceed to create your own. However, if you put aside your ego and vanity, you will understand that you can still learn something new from advanced illustrators. You can use scamfighter.net to find a reliable service that will help you get your papers done on time, so you will be able to read interviews, books, and blogs of people who inspire you. They often share some tips and tricks on how to create something truly worthy. Besides, you can get back to your favorite comics that have affected your perception and inspired you to make up something new. Look at them from a technical standpoint and decide what you would like to apply when drawing your comic book. Don't cope with everything thoughtlessly but use an inspiration source.
4. Consider Your Layout
Seeing as he is a multi-billionaire, Lucius probably has plenty of amazing couches to sleep on tonight. (Image: Future State: The Next Batman #3, DC Comics)
You are almost at the finish line when you can finally start drawing. Nonetheless, first, it is worth working out the composition of every page and overall flow. Thus, you should make sketches of each page layout to understand whether your idea will work out as you would like it to. Texts and illustrations should create a perfect match and keep people interested. Don't forget about the importance of creating suspense at the end of the page to make sure readers keep reading. This stage is crucial since it will save your time and efforts, so you will not get disappointed with the final result. If it is your first comic book, don't overdo it with composing. It is better to adhere to simpler layouts, gradually enhancing the complexity level when you have enough experience and skills under your belt.
5. Develop Your Style
He almost killed all of you! Didn't anyone notice that? I feel like I'm taking crazy pills. (Image: DC Future State: Superman of Metropolis #2, DC Comics)
All the skillful comic book creators advise spending time on creating a single style of illustrations. It shouldn't be anything extremely complicated yet catchy. It can be about creating unique shades and making textures, or adding special effects to backgrounds. Devote time to creating your guidelines, so it will not be a big deal to replicate your feature elements.
If you are a rookie to such stuff, it is worth finding out your strength and refining drawing techniques. The desire to skip all the fundamentals will bring more harm than good and result in frustration. Besides, if you decide to master your skills in the process, you will not get a well-tailored comic book since your drawings will be extremely different.
6. Draw the Illustrations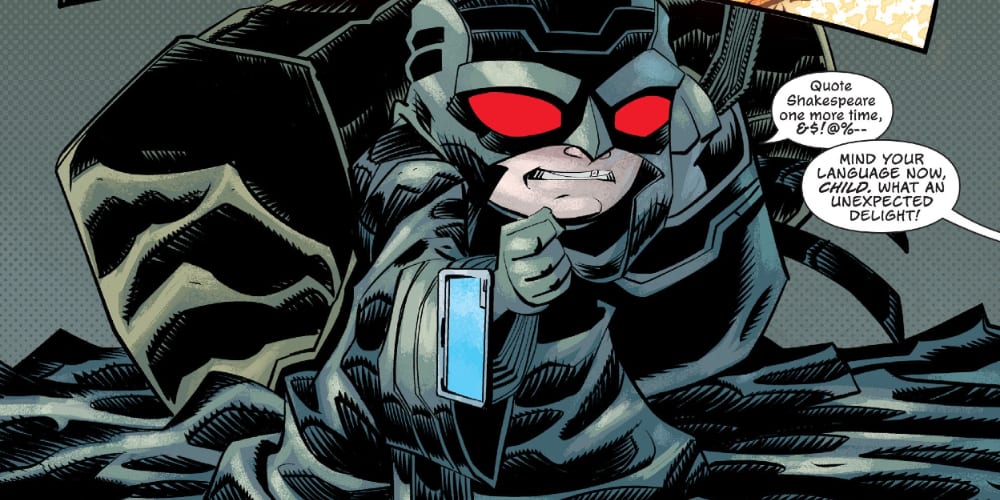 Awwwwwwwwwww! (Image: DC Future State: Superman: Worlds of War #2, DC Comics)
Finally, you can proceed to the most enjoyable and fascinating part. The very process of drawing may have some peculiarities depending on the chosen materials. You can grab pencils and ink or use drawing software. It is up to you to decide whether you want to create your comic in an old-school way or use modern technologies. Anyway, you can google your choice to find tutorials and different tips and tricks. For instance, if you draw on paper, start small with a pencil, and if you work with an app, remember about outlining your illustrations. Don't make each pic perfect. You can add all the required details in the process, just make sure to leave some space for a text. Choose the color palette for the whole project, each character, and episode. Thus, you will enhance your storytelling from a visual point of view. Pay attention to lettering since it is also an important part of drawing comics.
7. Choose a Format and a Bookmaking Tool
If you want to print your comic book, you should pay attention to its format since it can greatly influence the reading experience. They say that Blurb's Magazine is an old-school classic format many people are still fond of. It allows you to save a pretty penny and get a high-quality result. When you decide on the most suitable format, you will have to consider the publishing tool. If it is about free-hand drawing, the easiest way to create a book is to scan your pics and save them in a PDF format. Choose the most appealing tools.
Image Credit: UnSplash
Leave a comment