The Importance Of Comic Book Shops Like Mine: Toys And Hobbies From Rainbow III
Despite all the strife in the world, we live in an age of technological miracles. One such miracle is digital publishing. On a phone or an iPad, people can carry with them hundreds of books, comic books, music, and movies. Yet, the downside of this digital revolution is that businesses that relied on the sales of physical media suffer. Thus, even before the COVID-19 shutdown, stores that sell comic books struggled. The importance of comic book shops goes far beyond simply being a place where you can pick up the latest issues of your favorite Marvel, DC, or Independent titles.
They can be almost magical places that, for folks young and old, can create a lifelong love of the genre and a sense of community in an actual real-world location. For me, my childhood comics shop was called Toys and Hobbies From Rainbow III, run by a couple named Gene and Gwen Washington. The importance of comic book shops back when I was a kid, in the late-1980s and early 1990s can't be overstated. At the time, liking comics was the opposite of "cool." You could often find comics in spinning racks in grocery stories or pharmacies, so they were available.
Yet, Toys and Hobbies From Rainbow III was unlike anything I'd ever seen. The shelves were lined not just with books but also toys, collectibles, giant (to a kid) statues, and even t-shirts. It was amazing to see. It was a place that not only made it feel "okay" to enjoy these funny books for kids and nerds but made it feel cool. So, just like bookstores or any retail business, comic book shops are a place where people can come together.
The Importance of Comic Book Shops In an On-Demand Digital World
Image via screengrab
One of my favorite things about DC Universe when it launched was the selection of comic books they had for fans to read. All digital, I could search through back issues and finally read stories in full that I only had in part years ago. With digital comics, fans can access thousands of titles. So, while this is unquestionably a good thing, it also creates a problem for retailers who deal in physical media, collectibles, and the like. Toys and Hobbies From Rainbow III (I have no idea what the "III" meant, by the way) contained magic in its four walls. And what fueled that magic were Gene and Gwen.
Gene, in his 50s when I knew him, often sat behind the counter on a tall chair. He'd ring up whatever purchases people made, but along with that came some conversation. Sure, it was a business, and he wanted people to spend money. But he and his wife started their store because they genuinely loved this stuff. In a 1994 article from The Pittsburgh Post-Gazette, reporter Jane Miller recounts a story about a "Howdy Doody cannister" that was a display item in the store from Gene's personal collection. A customer came in and was delighted by an item he'd had and lost as a child. Even though Gene could have sold the piece for at least $150, he sold it to the man for $75. The joy that man felt was as much of a reward for them as the money was.
For me, I remember he sold me a screen-used prop from Batman Returns, the blueprints to the Batmobile. I couldn't afford the price of them, but he let me pay it off in installments, and I got to take them home right away.
What We Lose When We Lose Places Like Toys and Hobbies From Rainbow III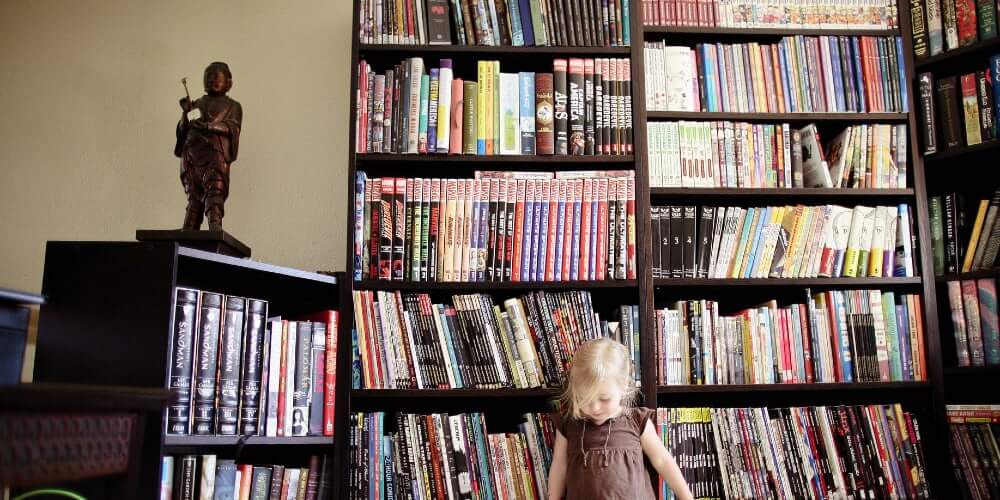 Liking superheroes and strange genre stories is not what it used to be when I was a kid. In fact, these sorts of stories make up the bulk of pop culture today. Yet, the comic book shop is still a sacred space where the importance of these stories is not taken lightly. Folks can easily dismiss the Marvel or DC films as amusement park rides lacking in the substance that makes great stories. However, in the comics shop, folks understand that these stories are our modern mythology. Kids love superheroes because the real world often lets them down. Captain America, Superman, Batman, and Wonder Woman are figures who exemplify good values and who will never disappoint us with a secret scandal. (If they do, it's like a villainous plot involving a doppelganger!)
The comics shop is both a place of community and discovery. People who enjoy The Boys on Amazon might find their way into a comic shop to buy the series that inspired the show. However, only a good comics shop proprietor could direct them to Powers a similar send-up of superheroes by Brian Michael Bendis and Michael Avon Oeming. Comics shop workers can help guide readers to new titles they don't even know about but will love, based on the comics they're buying.
While I love digital comics, there is something special about the tactile experience of reading a physical issue. The paper under your fingertips, the vibrancy of the art, and other experiences one can only get in person. As digital comics become the norm, comics shops will be the last place that fans can learn how true that is.
For me, a lifelong love affair with comics started thanks to Gene and Gwen at Toys and Hobbies at Rainbow III.
Where was your favorite comics shop that helped you learn the importance of these stories? Shout them out in the comments below! (Especially if they are still going.)
Featured image by Keylimepie22 via Wikimedia Commons
Joshua M. Patton is a father, veteran, and writer living in Pittsburgh, PA. The first books he read on his own were comics, and he's loved the medium ever since. He is the greatest star-pilot in the galaxy, a cunning warrior, and a good friend. His book of superhero short stories, Tales of Adventure & Fantasy: Book One is available as an ebook or paperback from Amazon.
Leave a comment