Humble Bundle Image Comics Deal Will Get You Nearly $500 Of Ed Brubaker For Just…Whatever You Feel Like Paying!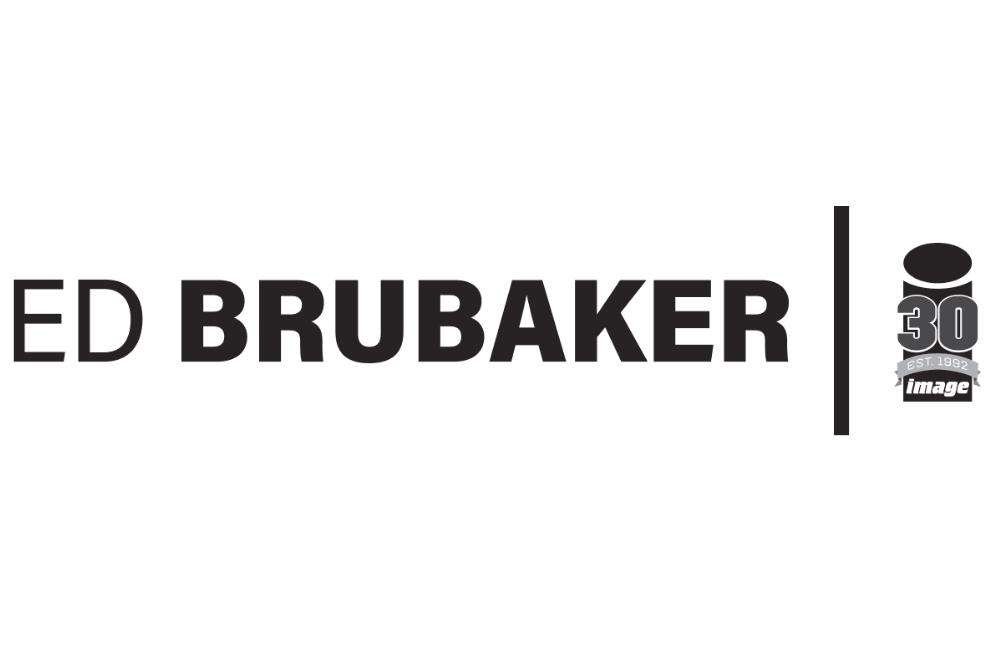 You're missing out if you haven't utilized Humble Bundle for video games, comics, and many other things. It's a brilliant fundraising site. They offer bundles of products, and you name the price you want to pay for them. From that, they donate a portion to various charities. So, not only do you get hundreds (sometimes thousands) of dollars worth of awesomeness, you help people too. They always have a great bundle going on, but every so often, they offer something epic – like right now. Starting today, you can get a Humble Bundle of Ed Brubaker Image Comics worth $467 at the price you name.
The Humble Image Comics Bundle of Ed Brubaker Works Won't be Available for Long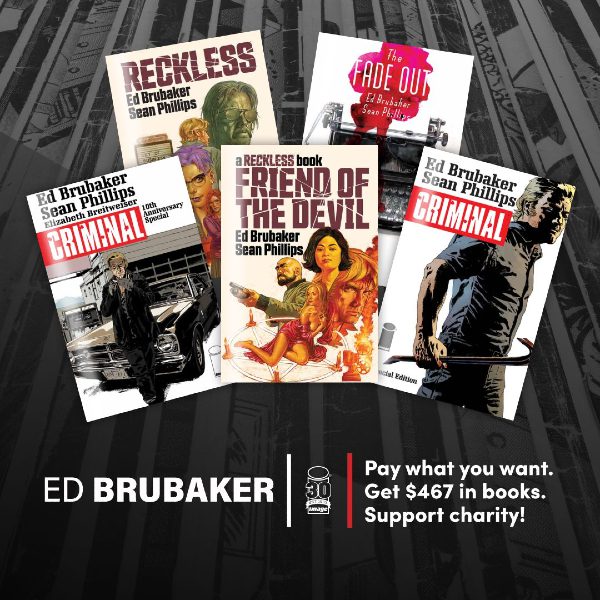 (Image: Humble Bundle)
If you want $500 worth of an Eisner Award-winning writer (and artists too), you only have from now to January 13th, 2022. But it gets better than just comics. You'll also be helping people. For this bundle, "a portion of the purchases from the bundle will support HFC, caring for families impacted by Alzheimer's, activating young Alzheimer's advocates, and leading brain health research and education."
So, what titles will you get in the Image Comics Humble Bundle? Firstly, new work, like Ed Brubaker and Sean Phillips' Reckless series. But you also get their Eisner-winning My Heroes Have Always Been Junkies, and their classic Criminal series. So, if you love crime comics, missing this bundle would be a crime itself.
Each week, they will add more books. So, keep the page bookmarked.
Humble Bundle – Week 1:
(Image: Humble Bundle)
Humble Bundle – Week 2: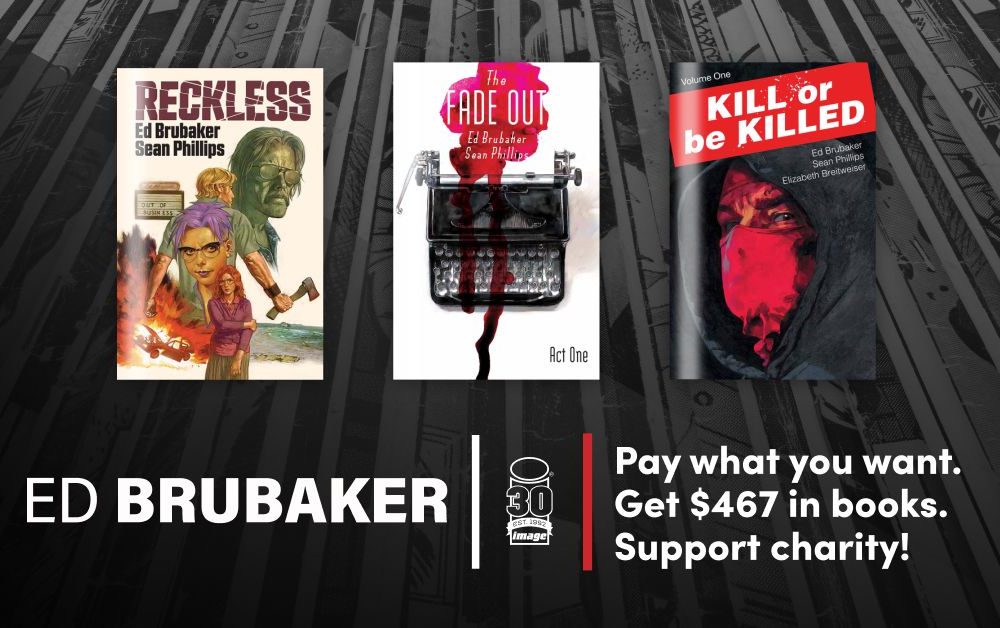 (Image: Humble Bundle)
Week 3:
(Image: Humble Bundle)
If I sound overly enthusiastic, it's because these are some of the best comics ever written. Sure, I already own 90% of them. However, the few I don't own will still be less expensive getting it in the bundle. And my money goes to help Alzheimer's research, so even better.
The Image Comics Humble Bundle is available now.
(Featured Image: Humble Bundle)
Roman Colombo finished his MFA in 2010 and now teaches writing and graphic novel literature at various Philadelphia colleges. His first novel, Trading Saints for Sinners, was published in 2014. He's currently working on his next novel and hoping to find an agent soon.
Leave a comment