GI Joe: A Real American Hero Also Has to Quarantine Now!
With Diamond Comics pressing pause on sending any new comics, we're going to start seeing several series canceled or postponed to catch up with release date shifting. And the first big title to take a hit? Larry Hama's nearly 275-issue long GI Joe A Real American Hero. But, according to the legendary comic creator, it's just a hiatus.
Larry Hama Still has a Lot of Plans for GI Joe: A Real American Hero When He Comes Back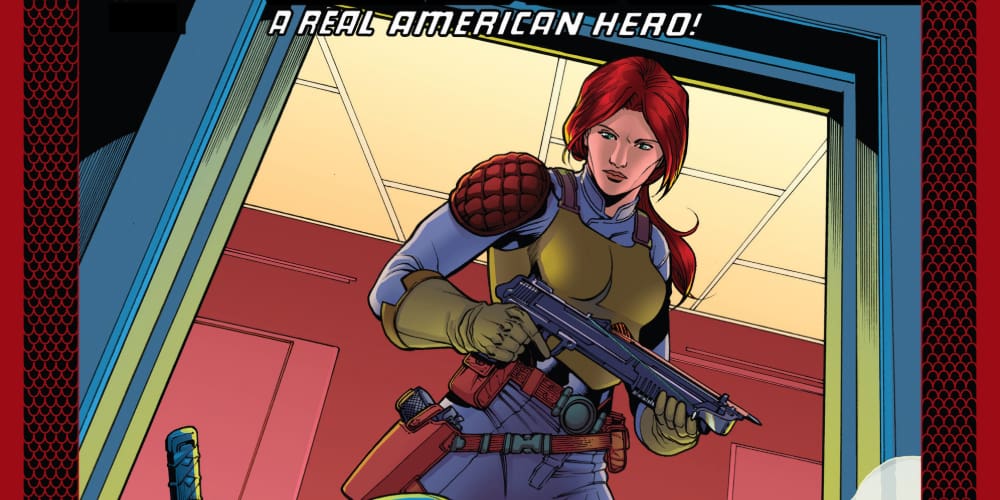 Seriously. Stay inside! (Image: GI Joe; A Real American Hero #268, IDW Comics)
On his Facebook page, Hama clarified the Hiatus a bit more. Just got 'pencils down' on a storyline I've been doing for 275 issues," Hama wrote on Facebook. "This is a hiatus at present. I am wrapping up the end of 'Snake Hunt' so that it will be ready to go into the chute once the smoke clears."
Currently, issue #275 of GI Joe: A Real American Hero is slated for a July 15th release. But considering the state of, well, everything right now, that's going to change.
While You're Stuck At Home, Spend Time with a Real American Hero
I have the same exact outfit for when I leave my apartment now! (Image: GI Joe: A Real American Hero #262, IDW Comics)
Hama's GI Joe is a long series, but most of it is available on Comixology Unlimited, starting with Volume 1 and going all the way to Volume 20. For $5.99 a month, that's a lot of GI Joe you can catch up on. If you are new to the franchise, or if you're coming to it because of nostalgia, Hama's story is excellent.
Already read them all? Then check out Wolverine by Larry Hama Volumes 1 and 2. Hama wrote some of the best Wolverine stories in the character's history. However, one of Hama's best comics? Barak the Barbarian. Sure, it sounds like it could be offensive, but it's a satire with respect. The story takes place in the distant future, as a second ice age ravages the Earth, and an old man tells legends of our former President. Just, you know, a little skewed.
And hopefully, we'll get GI Joe back to shops as soon as it is safe to go outside again. And maybe we'll get the Snake Eyes movie too!
(Featured Image: Larry Hama's GI Joe: A Real American Hero #257, IDW Comics
Roman Colombo finished his MFA in 2010 and now teaches writing and graphic novel literature at various Philadelphia colleges. His first novel, Trading Saints for Sinners, was published in 2014. He's currently working on his next novel and hoping to find an agent soon.
Leave a comment