Department Of Truth Comic By James Tynion IV Set For Live Action Adaptation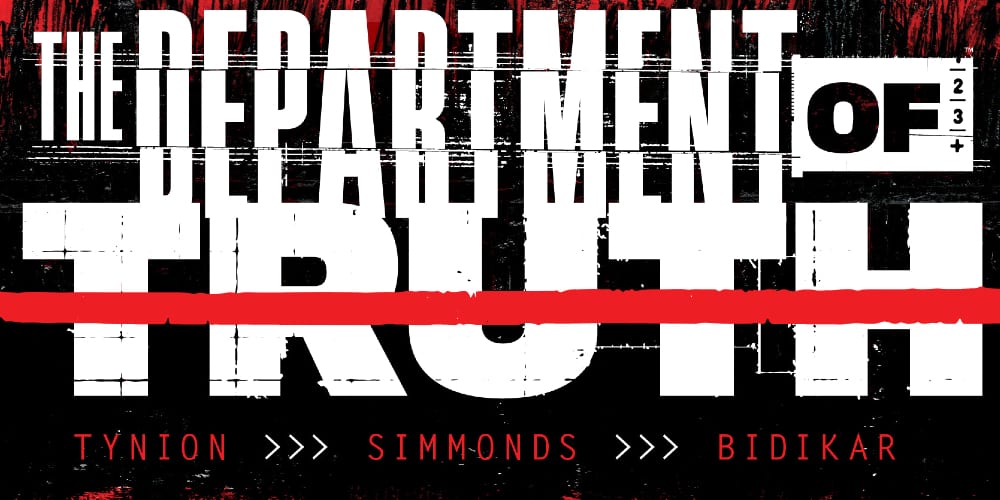 Like many industries, the entertainment industry felt the impact of the COVID-19 pandemic, specifically halting both production and releases across media. Yet, unlike far too many businesses, studios are back at work. During this time, there have been a lot of books and comics picked up by studios for films or television. (Like, a lot.) Now, one of our best non-superhero comics of 2020 choices could be next. The Department of Truth, a series by James Tynion IV, was picked up by Sister for a live action adaptation. The studio, founded by Jane Featherstone, Elisabeth Murdoch, and Stacey Snider counts hit HBO show Chernobyl and the strong third season of Broadchuch among its accomplishments. Also, Elisabeth Murdoch is the second daughter of Rupert Murdoch, a billionaire media mogul whose companies often traffic in conspiracy theories.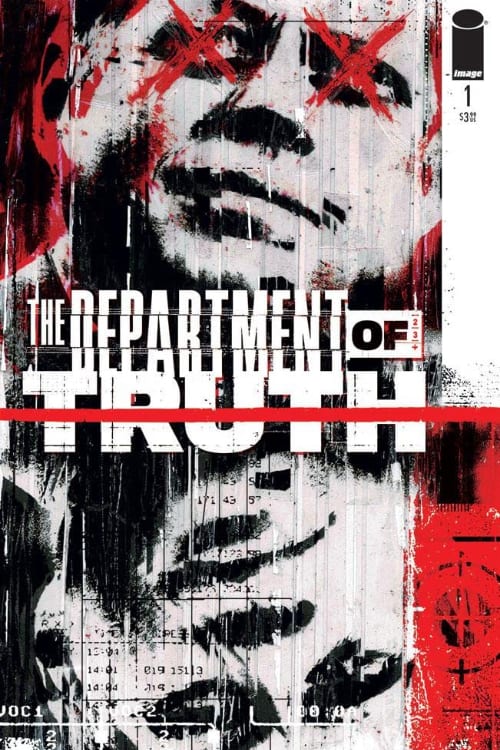 (Image Comics)
Conspiracy theories are crucial to the plot of The Department of Truth, an ongoing series from Image Comics. In the book, the titular agency is a shadowy government organization that fights conspiracy theories. In this book, reality can be warped by belief. Thus, if enough people believe the Earth is flat, then it will not only be flat, it will have always been flat. It's an interesting sci-fi concept, but one that needs to be handled delicately to work. Even iconic genre staples like The X-Files can lose the plot when it comes to showcasing conspiracy theories as 'actually true.' The addition of the concept that people's belief actually shapes reality is a nice variation on that theme.
The Department of Truth is still an ongoing series, so Tynion will be writing that along with the live-action script. He's also currently writing on Batman and has an extensive bibliography.
The Department of Truth is published monthly by Image Comics.
What do you think? Are you excited for a live action take on The Department of Truth?  Share your thoughts in the comments below.
h/t THR.com
Featured image via Image Comics
Joshua M. Patton is a father, veteran, and writer living in Pittsburgh, PA. The first books he read on his own were comics, and he's loved the medium ever since. He is the greatest star-pilot in the galaxy, a cunning warrior, and a good friend. His book of superhero short stories, Tales of Adventure & Fantasy: Book One is available as an ebook or paperback from Amazon.
Leave a comment