DC Pride Month 2021 Is Going Big To Celebrate LGBTQ+ Creators And Characters
While June 2021 feels like it is still ages away (it's technically March 376th, 2020, since that month will never end), DC has already announced several Pride Month features. Industries generally do something to join the celebration, but we've never seen such a massive comic book celebration from the Big Two (or three or four or five). Not only will DC feature several variant covers, but also a one-shot with an entire LGBTQ+ creator lineup. So, let's take a look at DC Pride Month 2021!
DC Pride #1 is the centerpiece of DC Comics' Pride Month 2021 Celebration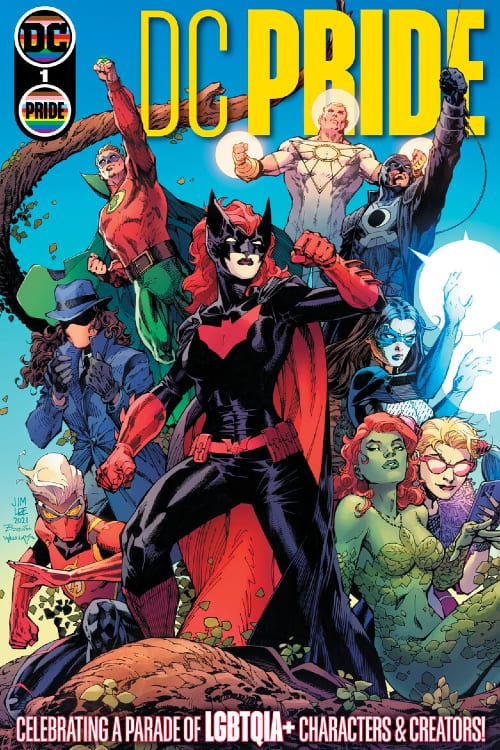 Overall, this looks like a perfect superhero team. And Jim Lee's art is pretty great. (Image: DC Pride #1, DC Comics)
Firstly, we have the massive anthology DC Pride #1. The deluxe size comic, which is essentially a graphic novel altogether, features some of the best LGBTQ+ characters and creators. Check out the lineup:
Batwoman (Kate Kane) by James Tynion IV & Trung Le Nguyen
Poison Ivy & Harley Quinn by Mariko Tamaki & Amy Reeder
Midnighter by Steve Orlando & Stephen Byrne
Flash of Earth-11 (Jess Chambers) by Danny Lore & Lisa Sterle
Green Lantern (Alan Scott) & Obsidian by Sam Johns & Klaus Janson
Aqualad (Jackson Hyde) by Andrew Wheeler & Luciano Vecchio
Dreamer by Nicole Maines & Rachael Stott
Renee Montoya by Vita Ayala and Skylar Patridge
Pied Piper by Sina Grace, Ro Stein & Ted Brandt
James Tynion IV?! Vita Ayala?! Steve Orlando?! Sina Grace?! I can't decide which story I'm looking forward to the most. How about you?
The Variant Covers for DC Pride Month Are Absolutely Beautiful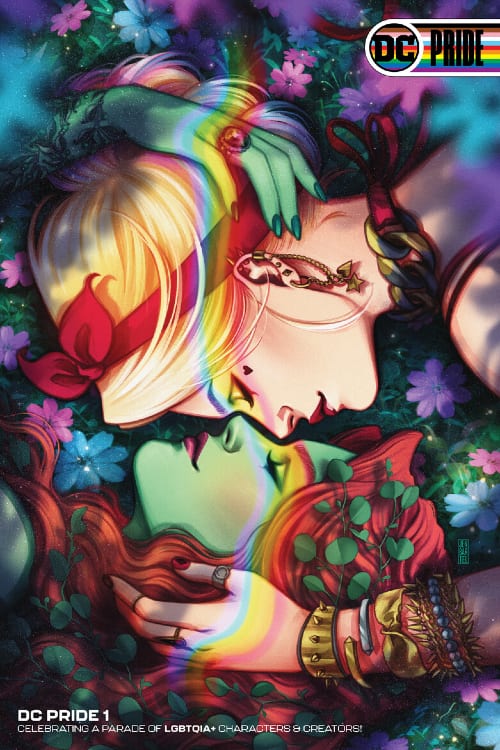 This might be one of my favorite covers of all time. (Image: DC Pride #1, Pride Variant, DC Comics)
Secondly, the variant covers are one of Marvel and DC Comics' standard ways to celebrate Pride Month, along with Black History and Women's History. However, the collection from DC Comics for Pride Month 2021 is beautiful. The lineup of artists include:
Batman #109 by Jen Bartel
Crush & Lobo #1 by Yoshi Yoshitani
DC Pride #1 by Jen Bartel
Harley Quinn #4 by Kris Anka
Nightwing #81 by Travis G. Moore
Superman #32 by David Talaski
Teen Titans Academy #4 by Stephen Byrne
Wonder Girl #2 Pride by Kevin Wada
Wonder Woman #774 by Paulina Ganucheau
While the main cover of DC Pride is empowering, the rest offer a range of emotion, but all centered around love. Here are a few of the other covers DC previewed so far:
(Superman #32, Pride Variant, DC Comics)
(Harley Quinn #4, Pride Variant, DC Comics)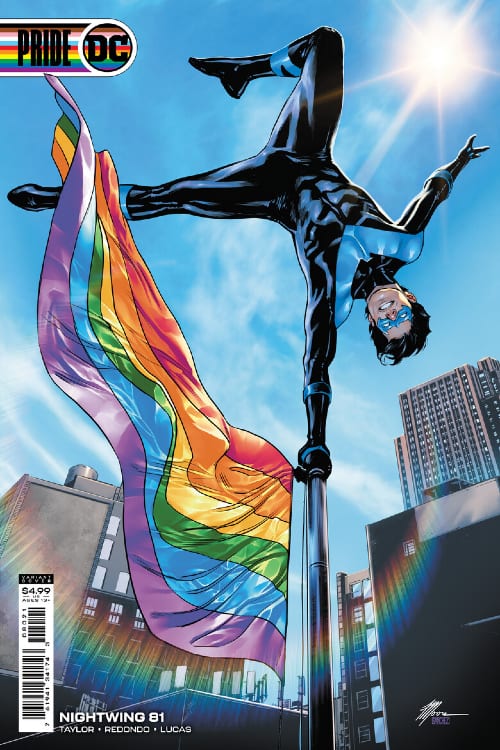 (Nightwing #81, Pride Variant, DC Comics)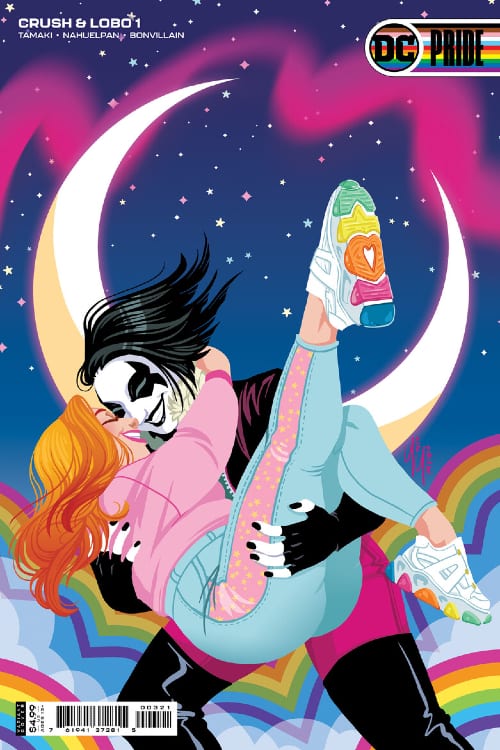 (Crush and Lobo #1, Pride Variant, DC Comics)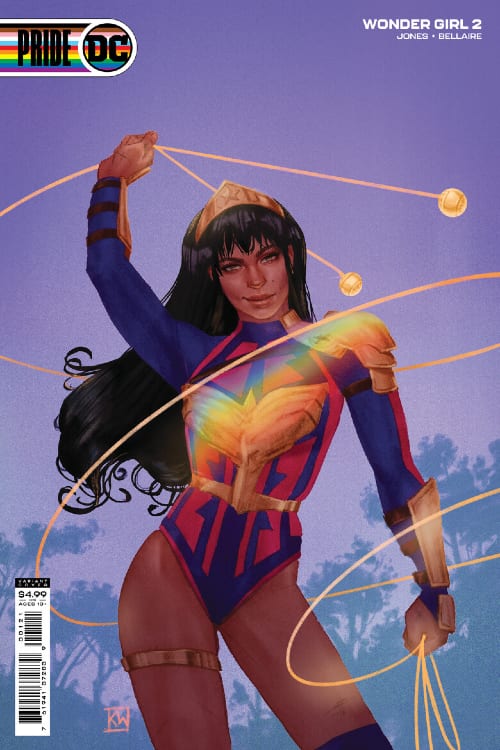 (Wonder Girl #2, Pride Variant, DC Comics)
Which one is your favorite?
A Crush and Lobo Mini-Series Will Debut During Pride DC Month 2021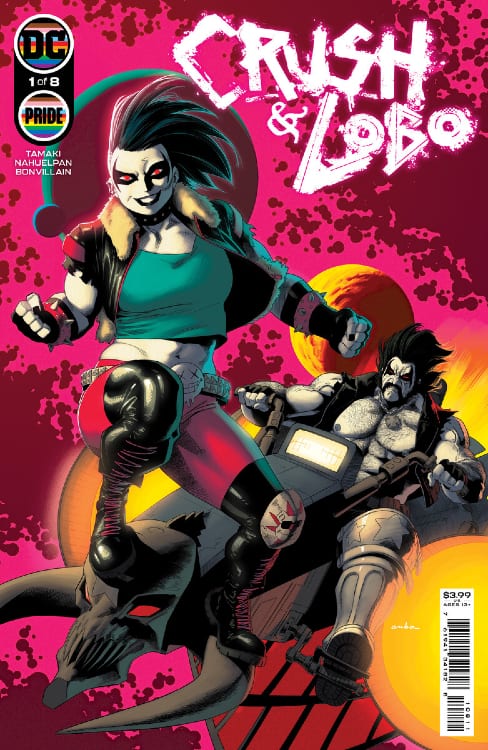 Not even a Helmet? Worst Homicidal Dad Ever! (Image: Crush and Lobo #1, DC Comics)
What's more, one of the newest, and already a fan-favorite, LGBTQ+ character in DC Comics is Crush, the daughter of Lobo the Czarnian. Overall,  DC Comics wonderfully describes the new series:
Crush…is in full-on self-destruct mode! After rage-quitting the Teen Titans and blowing up her relationship with her girlfriend Katie, Crush decides it's time to finally confront her father in space jail and get her baggage sorted before she wrecks everything. Like father, like daughter?
In addition to the variant cover above, Crush and Lobo #1 will have a few others for DC Pride Month 2021: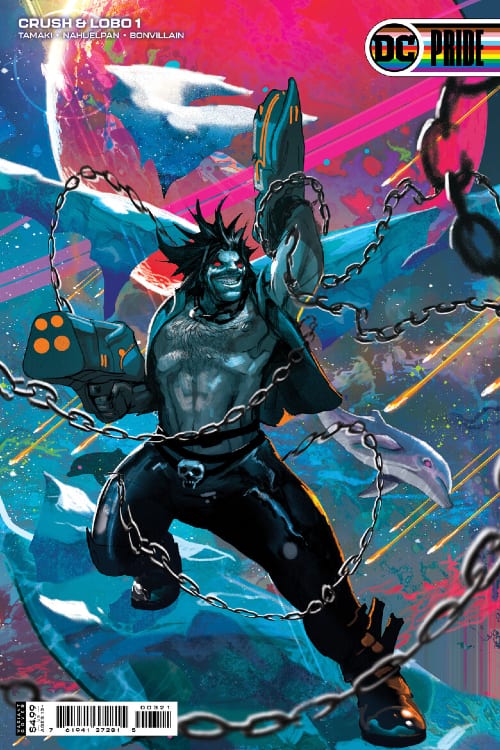 (Crush and Lobo #1, Pride Variant 2, DC Comics)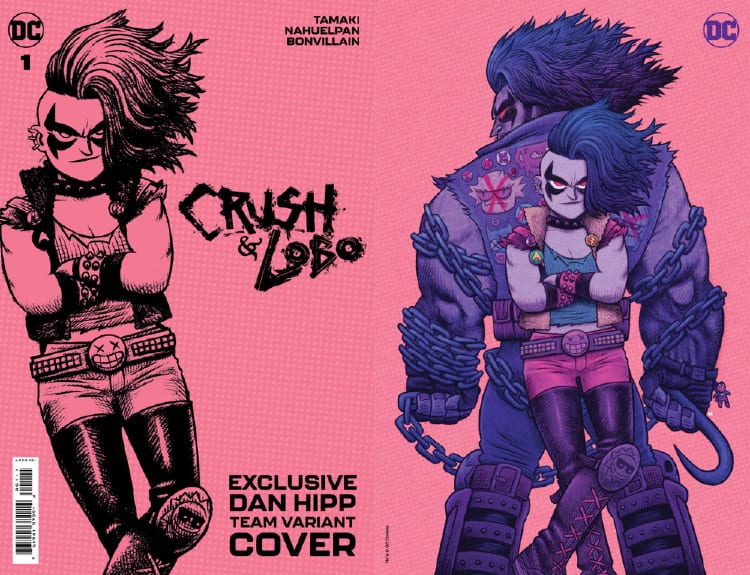 (Crush and Lobo #1, Hipp Variant, DC Comics)
So far, the new series by Mariko Tamaki and Amancay Nahuelpan already looks wonderful.
DC Comics Releasing LGBTQ+ Centered Graphic Novels for Pride Month—and All Year Long!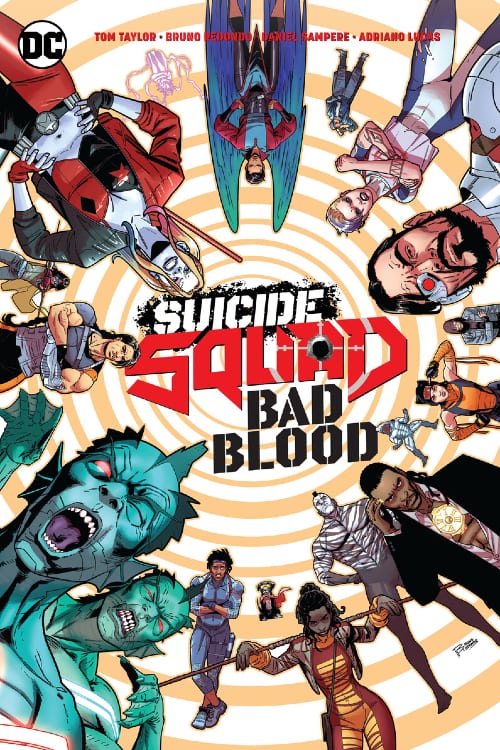 Congrats to the Suicide Squad creative team for a well-earned GLAAD nomination! (Image: Suicide Squad: Bad Blood, DC Comics)
Several DC comics stories earned GLAAD nominations in the past few years, such as Tom Taylor's Suicide Squad: Bad Blood. But alongside Bad Blood, we're getting even more awesome graphic novels for DC Pride Month 2021. However, one month is too short for all this awesomeness!
Suicide Squad: Bad Blood, April 27th
Poison Ivy: Thorns, June 1st
I am Not Starfire, July 27th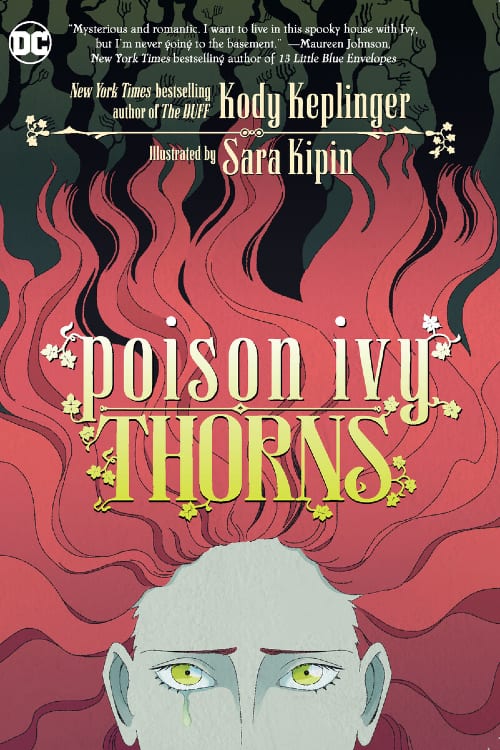 (Poison Ivy: Thorns, DC Comics)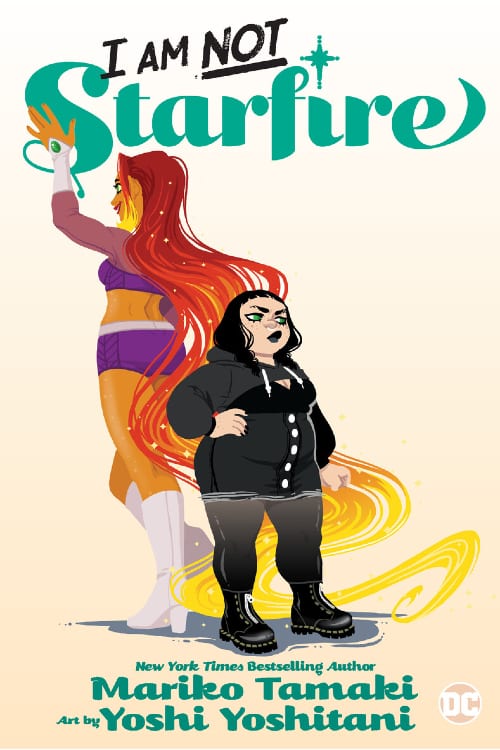 (I am Not Starfire, DC Comics)
Lastly, DC Comics had several other nominations. These include NK Jemisin and Jamal Campbell's Far Sector, Greg Rucka and Mike Perkin's Lois Lane, and, obviously, Alex Sánchez and Julie Maroh's You Brought Me the Ocean have all received Glaad nominations too.
So, how will Marvel Comics compete with DC Comics on all of this Pride Month 2021 awesomeness? Hopefully, we'll soon see.
(Featured Image: DC Pide #1, Pride Variant, DC Comics)
Roman Colombo finished his MFA in 2010 and now teaches writing and graphic novel literature at various Philadelphia colleges. His first novel, Trading Saints for Sinners, was published in 2014. He's currently working on his next novel and hoping to find an agent soon.
Leave a comment